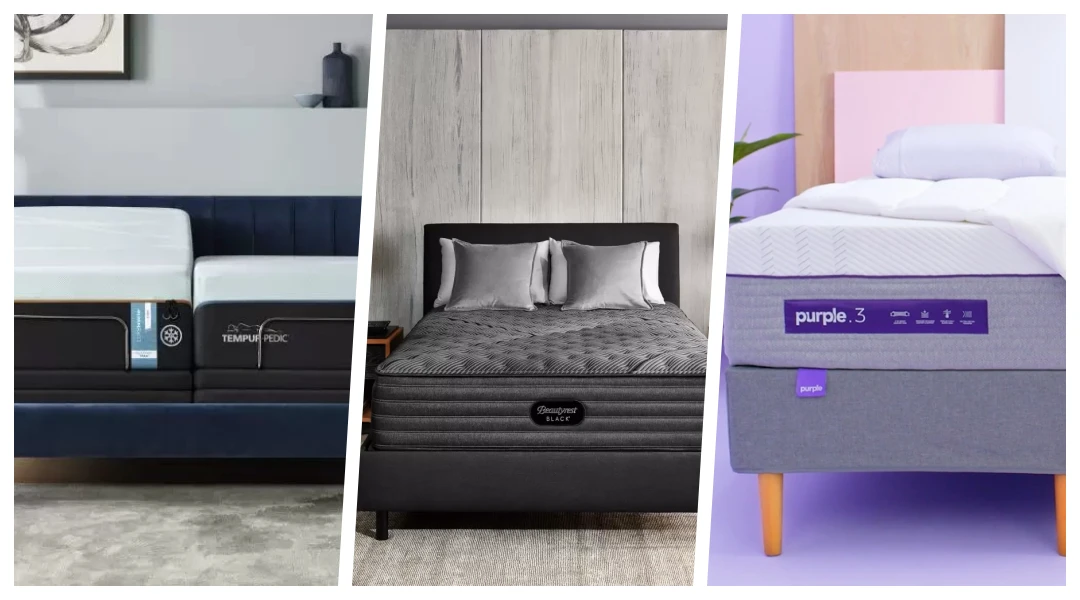 A good night's rest can feel like a luxury when you struggle to fall asleep or stay asleep. The right mattress is critical to nighttime comfort, which is why at Best Mattress, we carry some of the most highly rated and luxurious mattress brands on the market. For 2023, three brands stand above the rest. Tempur-Pedic, Beautyrest, and Purple Mattress all deliver a night of comfort and a rested feeling in the morning.
While both Tempur-Pedic and Beautyrest have affordable mattress options and Purple delivers an affordable sleep system that includes an adjustable base, this guide is all about the best of the best. The top-of-line options for each of these brands outperform the competition. Every one of these luxury mattresses contours to cushion you while your sleep, stays cool for a deeper and more restful evening, and, with the right power base, offers adjustable settings for maximum comfort.
Included in this guide: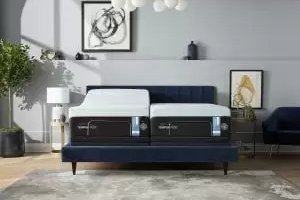 TEMPUR-breeze
Features:
SmartClimate Dual Cover system (zip-off top cover), Pure Cool + Phase Change material, 120-day Sleep Guarantee
CHECK PRICES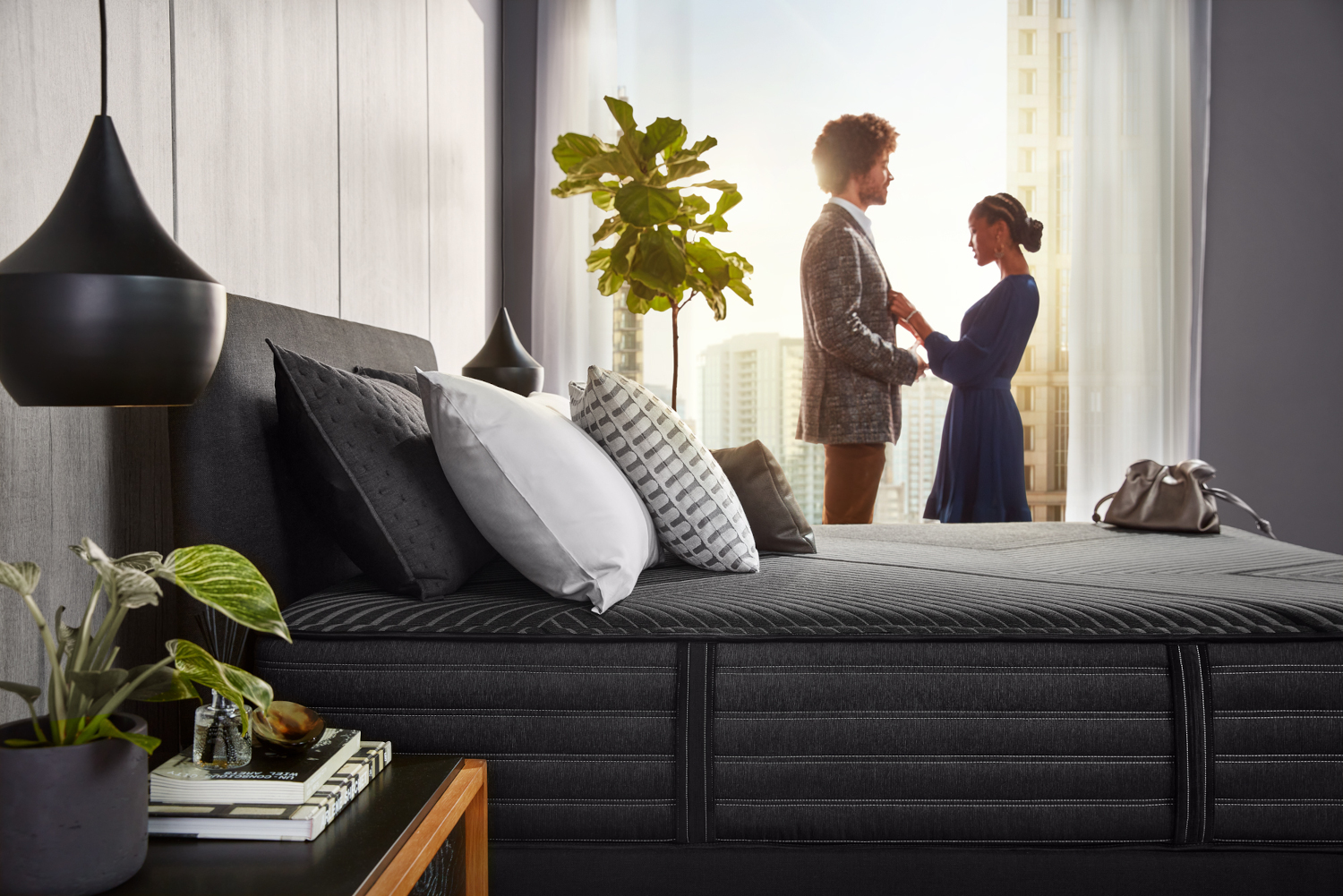 Beautyrest Black
Features:
T3 pocketed coil technology, 2,000 Nano Coils, BlackICE™ 4.0 Technology, Memory Foam, 120-day Sleep Guarantee
CHECK PRICES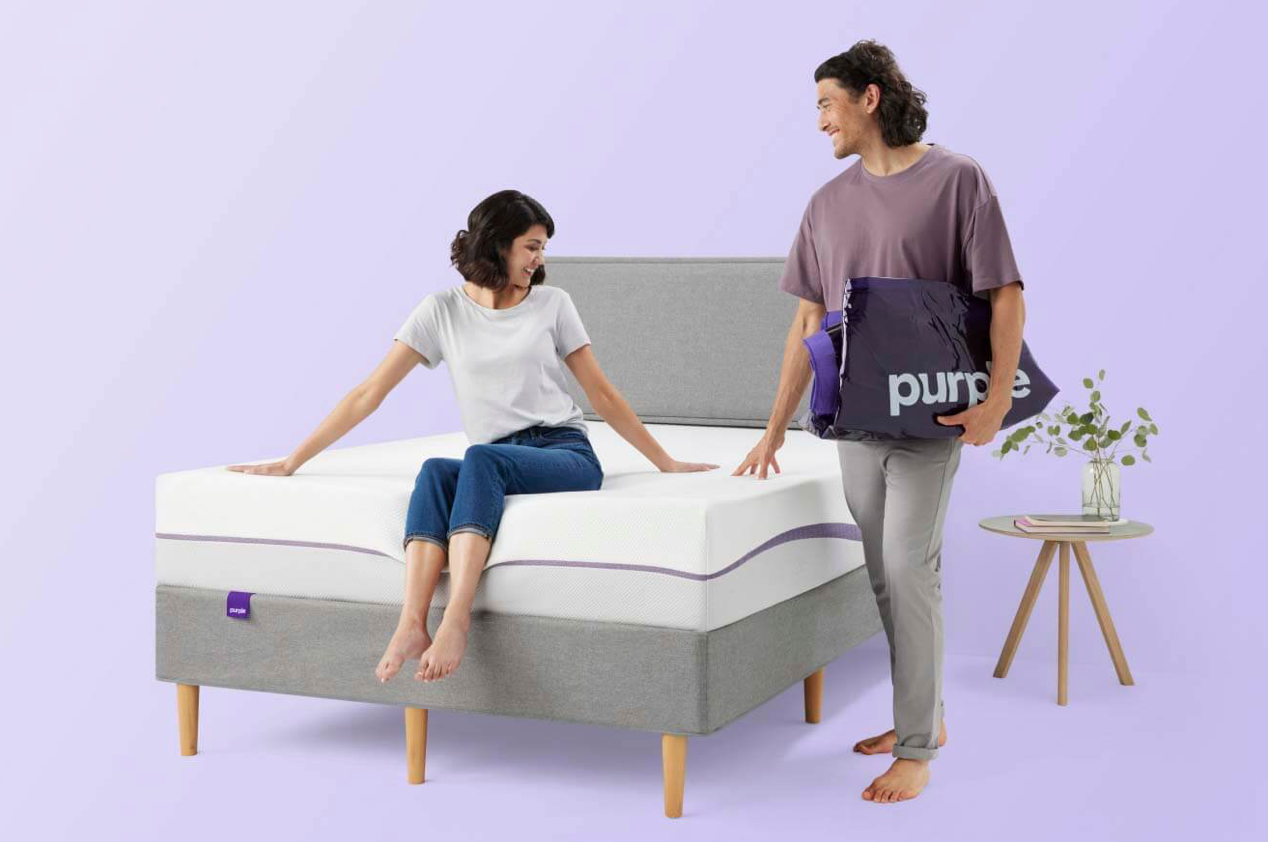 Purple Mattress
Features:
SoftFlex Cover, Purple GelFlex Grid, 1400 hundred air channels, Comfort Foam Layers, 120-day Sleep Guarantee
CHECK PRICES
The Best of Tempur-Pedic: TEMPUR-breeze
°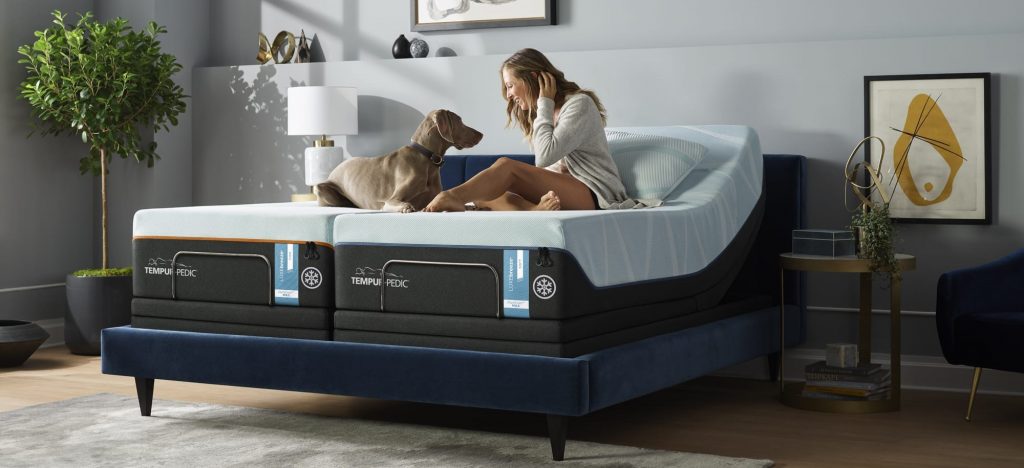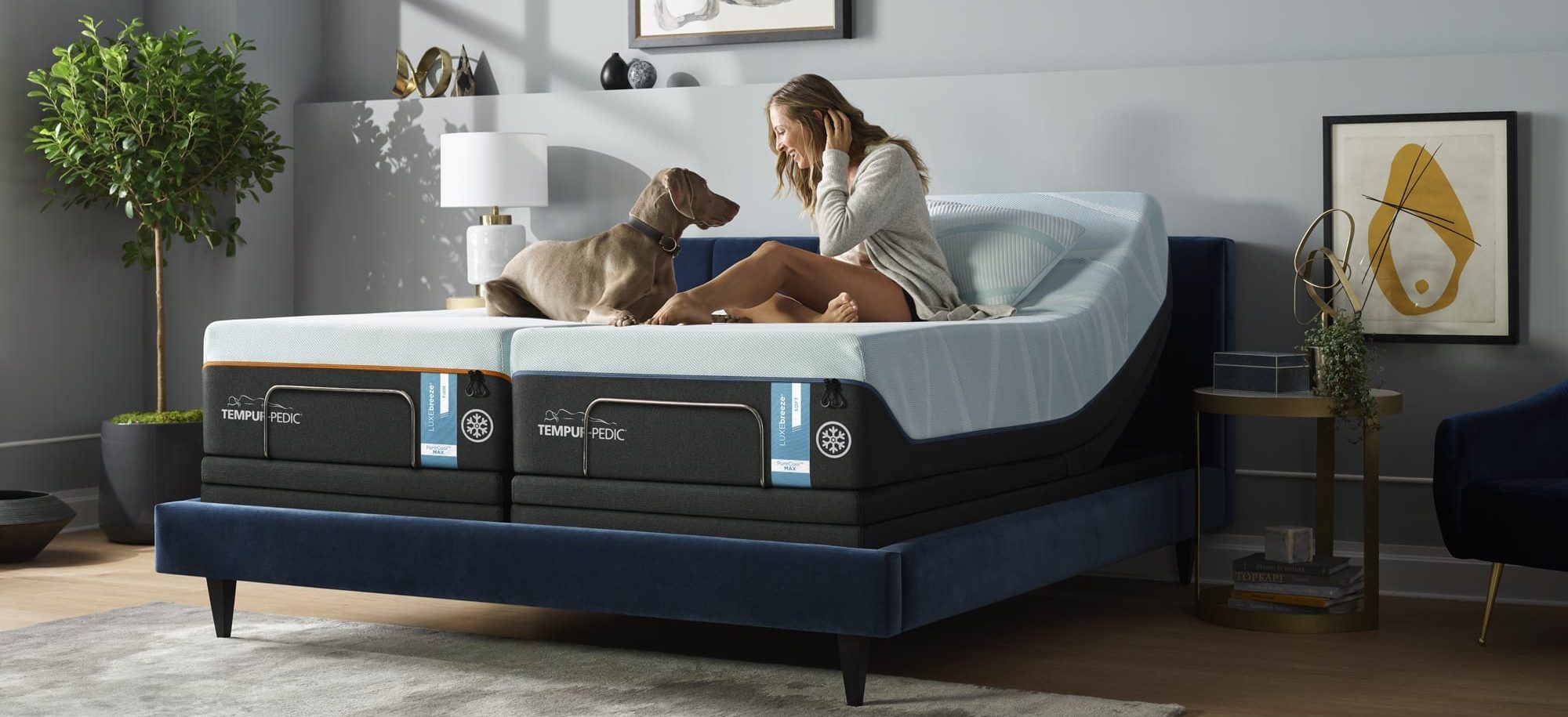 When scorching desert heat rolls through Las Vegas, the TEMPUR-breeze° becomes a blessing at night. Even the best air conditioning units struggle when outside temperatures exceed 100 degrees. The TEMPUR-breeze° uses the latest in passive cooling technology to deliver optimal temperatures for the entire night.
Studies show that cool temperatures can help you fall asleep faster and stay asleep longer, which is why the TEMPUR-breeze° is such a boon to restless sleepers. When it's hot outside, feeling sticky or sweating can make falling asleep more difficult. The TEMPUR-breeze° range from Tempur-Pedic solves the problem of excessive heat by reducing temperatures by up to 8 degrees. Save on cooling costs without sacrificing nighttime comfort when drifting off on a TEMPUR-breeze° mattress.
Cooling with TEMPUR-breeze
°
The TEMPUR-breeze° uses unique materials and construction to provide three-phase cooling. When you first get into bed, you get instant relief due to the SmartClimate Dual Cover system. This system is a zip-off top cover that's easily removed for machine washing and an instant mattress refresh. You get immediate comfort when you slip into bed with the Pure Cool + Phase Change material that is cool to the touch. The cooling sensation lasts for around 20 minutes, giving you enough time to slip peacefully into sleep. Finally, the ultra-breathable TEMPUR-CM+ comfort layer delivers long-lasting cooling that can reduce your sleeping temperature by as much as 8 degrees. From the moment you lay down until you get up in the morning, the TEMPUR-breeze° line delivers lasting cooling for a comfortable night's sleep.
TEMPUR-breeze
°

Options

The TEMPUR-breeze° line comes in two mattress types: the PRObreeze° and the LUXEbreeze°. The LuxeBreeze is the absolute top of the Tempur-Pedic line with the most advanced cooling technology using ventilated materials. It's the LuxeBreeze that delivers up to 8 degrees of cooling. The PRObreeze° is just one step below the LUXEbreeze° and uses the original cooling material developed by Tempur-Pedic to deliver up to 3 degrees of cooling. The PRObreeze° is available in a medium firmness in both a traditional coil mattress and a hybrid option. The LUXEbreeze° comes in both soft and firm options.
Which Mattress Leads the Tempur-Pedic® Lineup?
At Best Mattress, we carry a range of Tempur-Pedic options, with the TEMPUR-breeze° leading the brand. However, the TEMPUR-breeze° line is also the most expensive of the Tempur-Pedic mattresses, so it may not fit into every budget. The Tempur-LuxeAdapt is a smaller price tag option that has some of the features of the TEMPUR-breeze° line, most notably, the SmartClimate Dual Cover System.
When choosing the best Tempur-Pedic mattress, it all comes down to the features you need to feel most comfortable and the price that you can afford. At Best Mattress, we have financing options available to customers with approved credit that can make larger purchases more affordable on a month-to-month basis.
Beautyrest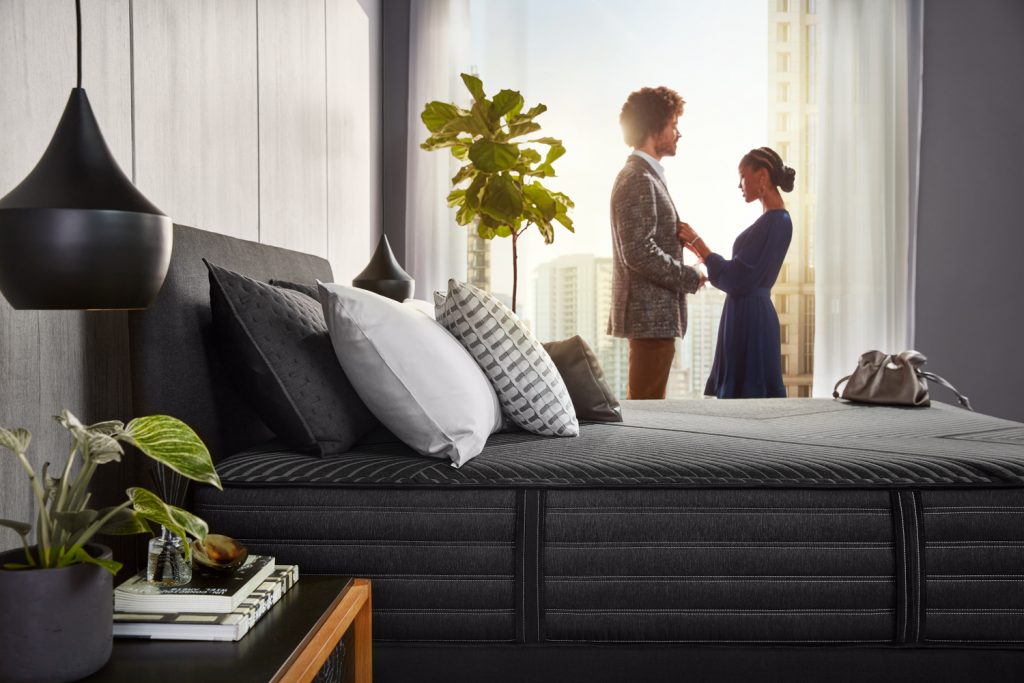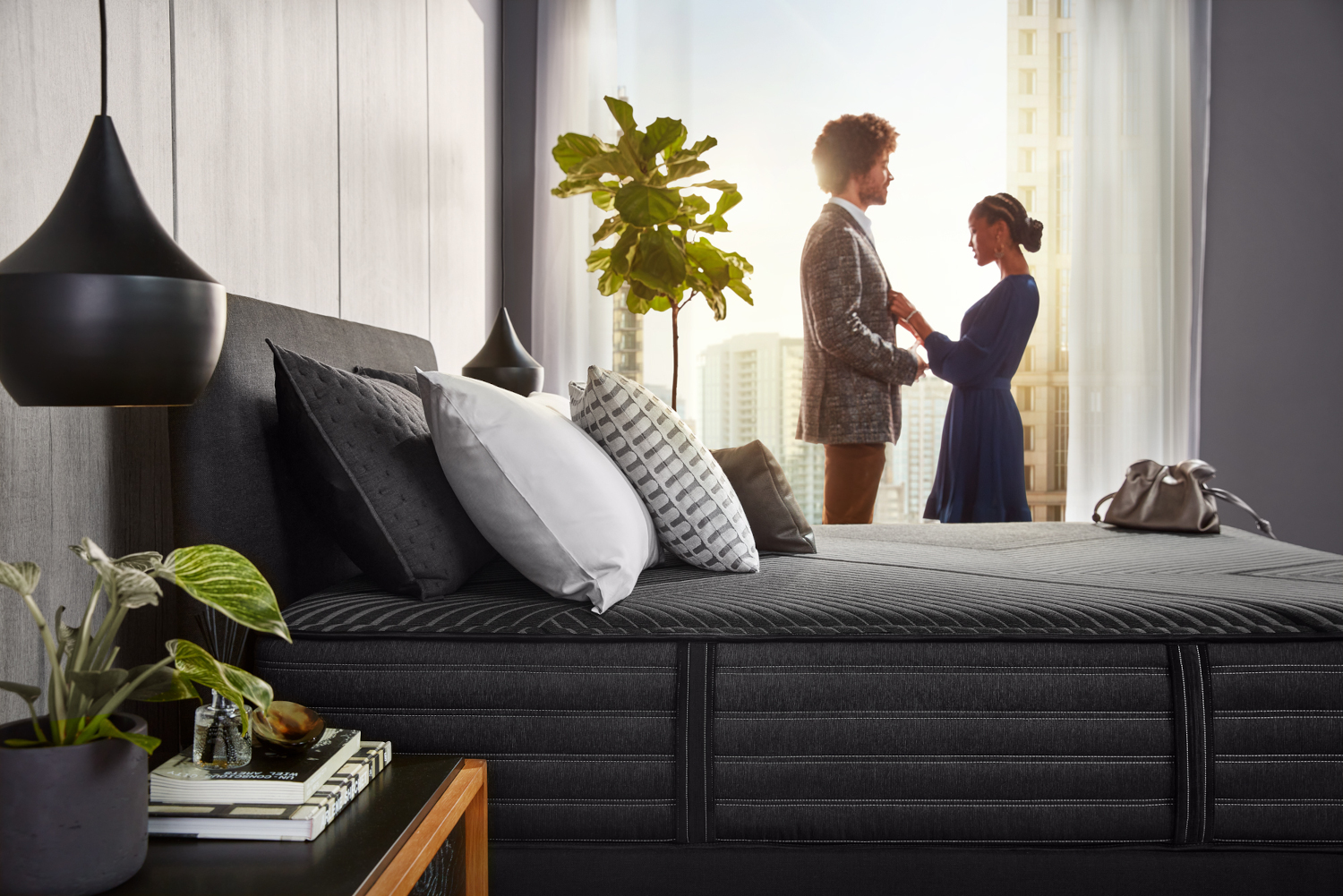 Beautyrest is a brand that has become synonymous with luxurious mattresses. With more than 150 years of experience designing quality sleep products, Beautyrest has mastered the creation of mattresses that feel great, look amazing and deliver long-term quality. Top-of-the-line materials blended with the latest in sleep technology and design allow Beautyrest to make some of the most luxurious mattresses on the market, with the Black Collection leading the charge.
Beautyrest Black Collection
Top-of-the-line rest comes when you can sleep on a top-quality mattress, which is exactly what the Black Collection delivers. It's unique, T3 pocketed coil technology is more than just industry-leading — it's a market disrupter. By delivering the ultimate in supportive and pressure-relieving technology, Beautyrest has taken the lead in providing the most comfortable night's sleep around.
While the Beautyrest Black collection does have a more affordable option with L-Class mattresses, for a truly luxurious night's sleep, the C-Class, and K-Class are clear leaders. The BlackICE™ 4.0 Technology incorporated in the collection adds cooling to one of the most supportive sleep surfaces, taking it to the next level.
C-Class Mattresses
While all Beautyrest Black mattresses use the T3 pocketed coil technology and the BlackICE™ 4.0 Technology for cooling, there are some upgrades to the C-Class that make it a near-top-of-the-line option. RightTemp memory foam is a new addition that adds even more cooling to the 2 degrees offered by the BlackICE™ 4.0 Technology. Add in the extra 18% of overall pressure relief from some of the other upgrades and you have a mattress that delivers an incredible night of restful sleep.
Hybrid options combine the stunning craftsmanship of the exceptional Beautyrest innerspring mattress with layers of foam designed to support every body type. Back, hips, and shoulders all fall into effortless alignment when reclining on a C-Class mattress from the Black collection.
K-Class Mattresses
Get all of the comfort and support of the C-Class along with some added features when you buy a Beautyrest Black K-Class mattress. In addition to the standard T3 pocketed coil innerspring design, these mattresses also have a layer of 2,000 Nano Coils that nestle between layers of memory foam for added support. These hybrids deliver the best conformability of multiple layers of cooling foam along with the firm support and structure of an innerspring mattress. Customers who weigh more than 230 lbs are particularly encouraged to try the extra comfort delivered by the most luxurious mattresses Beautyrest produces — the K-Class.
Purple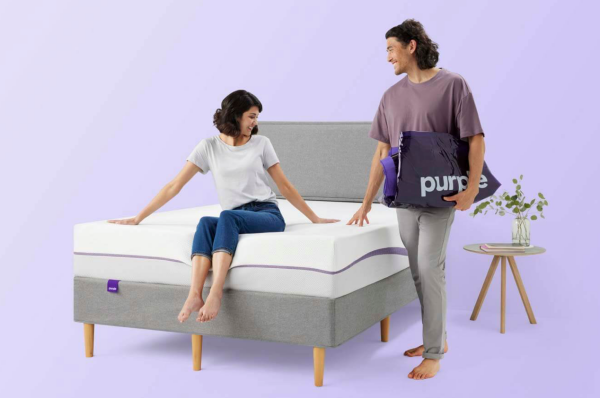 While relatively new to the mattress world, especially when compared to long-standing luxury brands like Tempur-Pedic, Purple has risen right to the top of overnight comfort with its complete sleep system. The Purple GelFlex Grid is a patented technology that delivers unique support and firmness, while also cradling areas that need some extra comfort.
Why Choose Purple?
Purple brings the comfort of the most restful rehabilitation mattresses to the home consumer. Similar mattress designs have helped thousands of ICU patients enjoy a restful sleep in the most uncomfortable situations for more than 20 years. Now, Purple brings that same comfort technology to the home consumer.
The Purple GelFlex Grid is the next generation in foam mattresses, offering the firm support you need for your back and the gentle cradle of foam to embrace your hips and shoulders. Every time you move, the surface effortlessly adapts to your changing position with no wait times, unlike memory foam. If you shift once or 100 times, the Grid shifts along with you to help you stay deeply and comfortably asleep.
How does it work? The GelFlex Grid is made from a proprietary polymer that's shaped into a repeating geometric pattern. The pattern provides added support, while the proprietary polymer is one of the most adaptive on the market.
The Grid also has built-in cooling technology. Instead of relying on fabrics that feel cool, Purple has designed a mattress that incorporates 1400 hundred air channels to pull body heat away from the surface of the mattress. Memory foam might heat up, but a Purple mattress actually helps dissipate heat.
Purple Mattresses and Bed Frames
Unlike other brands that have dozens of mattress models to sort through, with various technological improvements in each, Purple brings all of its 30+ plus patents to every model it releases. For those who prefer a softer sleeping surface, the original foam mattress delivers. For a firmer option, Purple has a Hybrid line that also incorporates individually wrapped coils.
In addition to their mattresses, Purple has an entire sleep system that includes pillows, sheets, blankets, and bed frames. The Purple bed frame is just as innovative as the brand's mattresses. It's easy to assemble without any professional installation needed. The designs are classics that can fit with any decor, and once assembled, the bed frame supports an outstanding 2,000 pounds of pressure. It's truly a bed for the whole family to enjoy.
Choosing the Right Luxury Mattress
At Best Mattress, we let our Las Vegas customers feel the instant comfort that comes from laying down on one of the best mattresses on the market. From the affordable luxury and leading-edge technology of a Purple mattress to the extreme cooling delivered by Tempur-Pedic or the firm support shown by Beautyrest, we can help you find the best mattress that fits your sleep style and budget. We know that a few minutes laying on a mattress isn't enough time to figure out your ideal fit, which is why we offer a 120-day Sleep Guarantee on qualified models so that you can try out any of our luxury mattresses.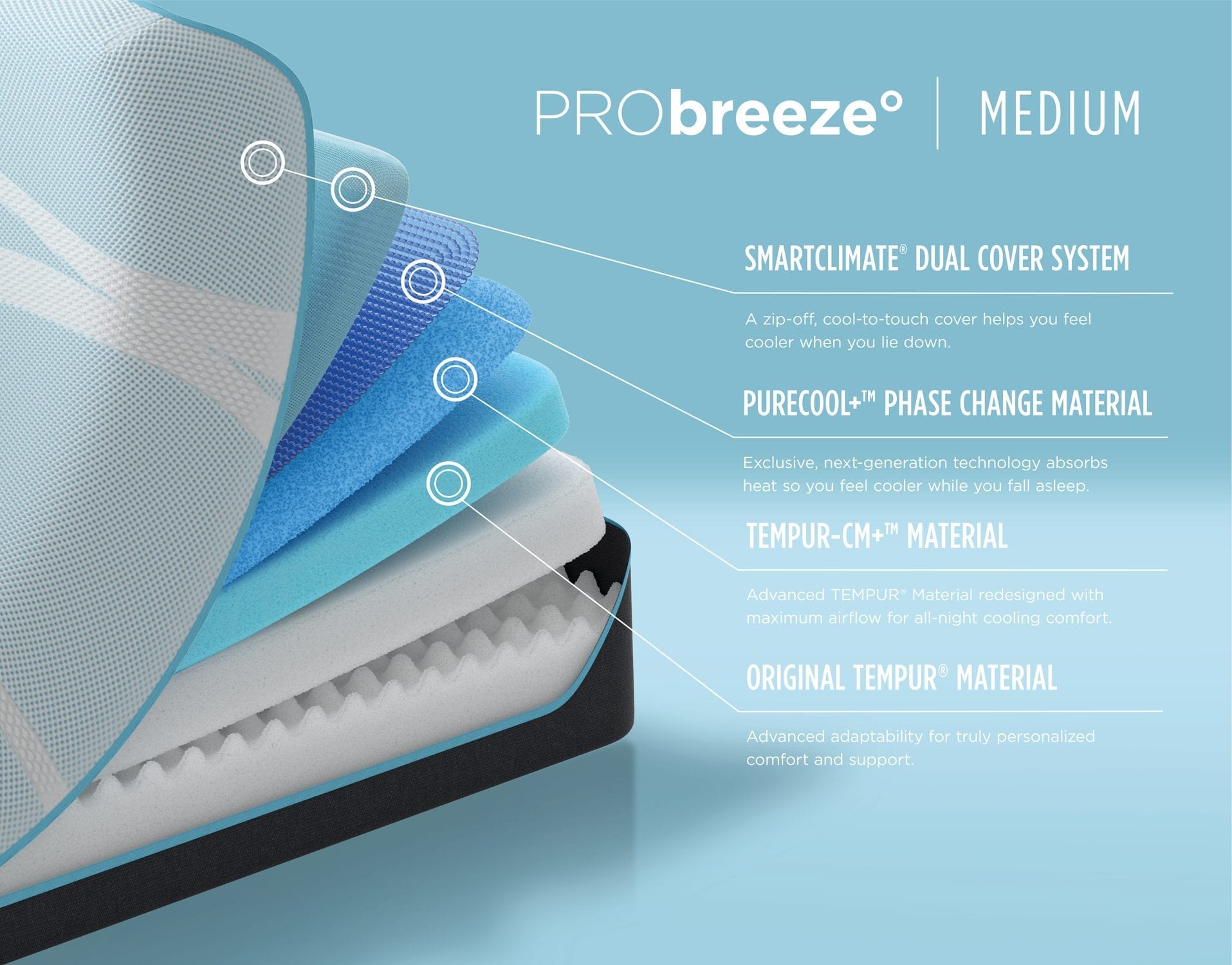 You're really tired but just can't get settled for sleep. You're not just losing sleep, you're losing productivity in your waking hours. Find yourself tossing and turning, flipping the covers off, and feeling frustrated? A report from Sleep Foundation describes the stages in which our bodies prepare for sleep. We should naturally experience a drop in body […]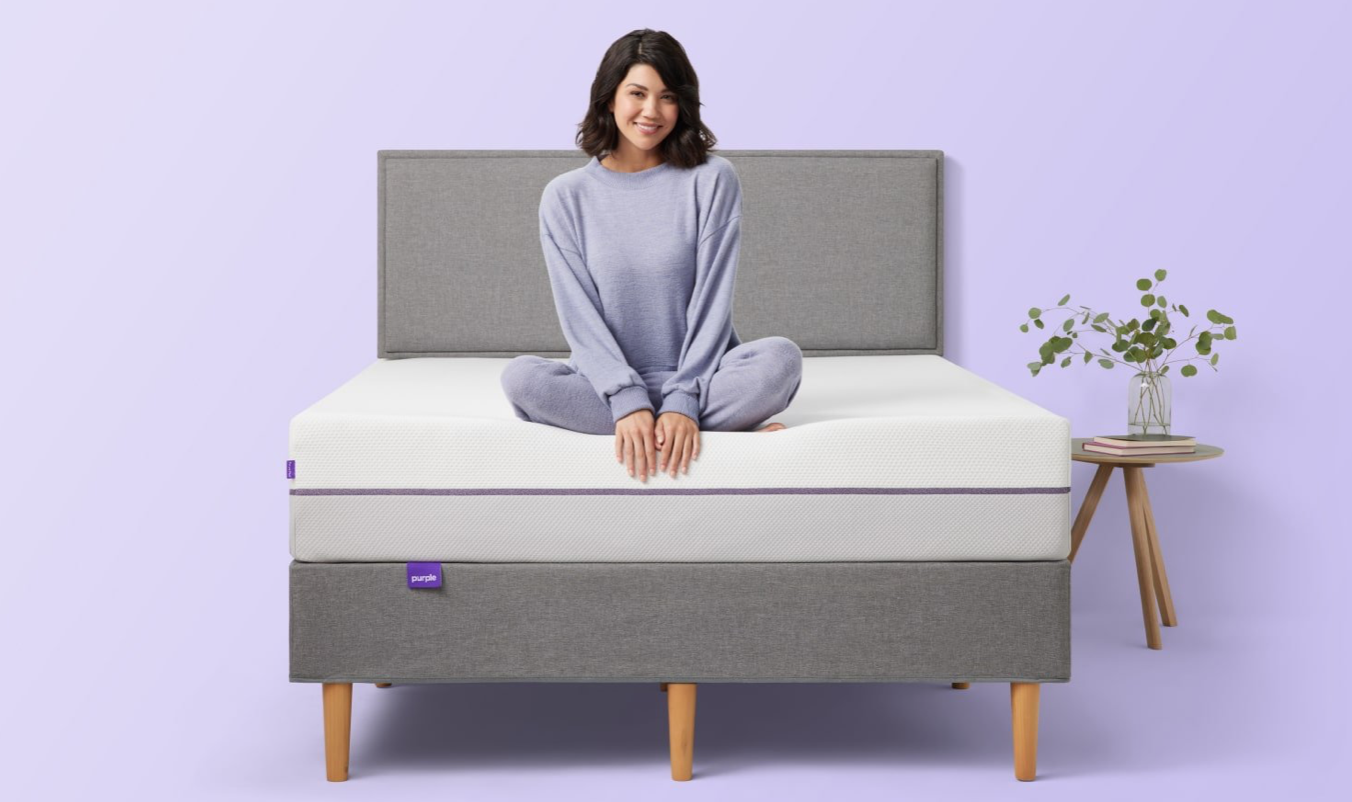 At Best Mattress, we know that the right mattress makes a world of difference. That's why we're so thrilled to carry Purple mattresses. These unique beds use exclusive materials and a unique design to deliver a comfortable, pressure-free night of sleep. Choose from a variety of Purple models to match your comfort and support needs. […]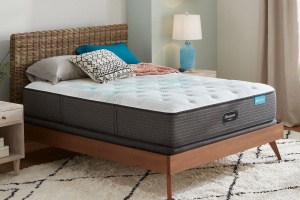 Beautyrest is one of the top brands that we sell at Best Mattress. Their mattresses are soft, comfortable, and long-lasting, making it easy to get a good night's sleep. It's good to have questions about any product before you buy. Here are some of the most frequently asked questions that our customers have about the […]