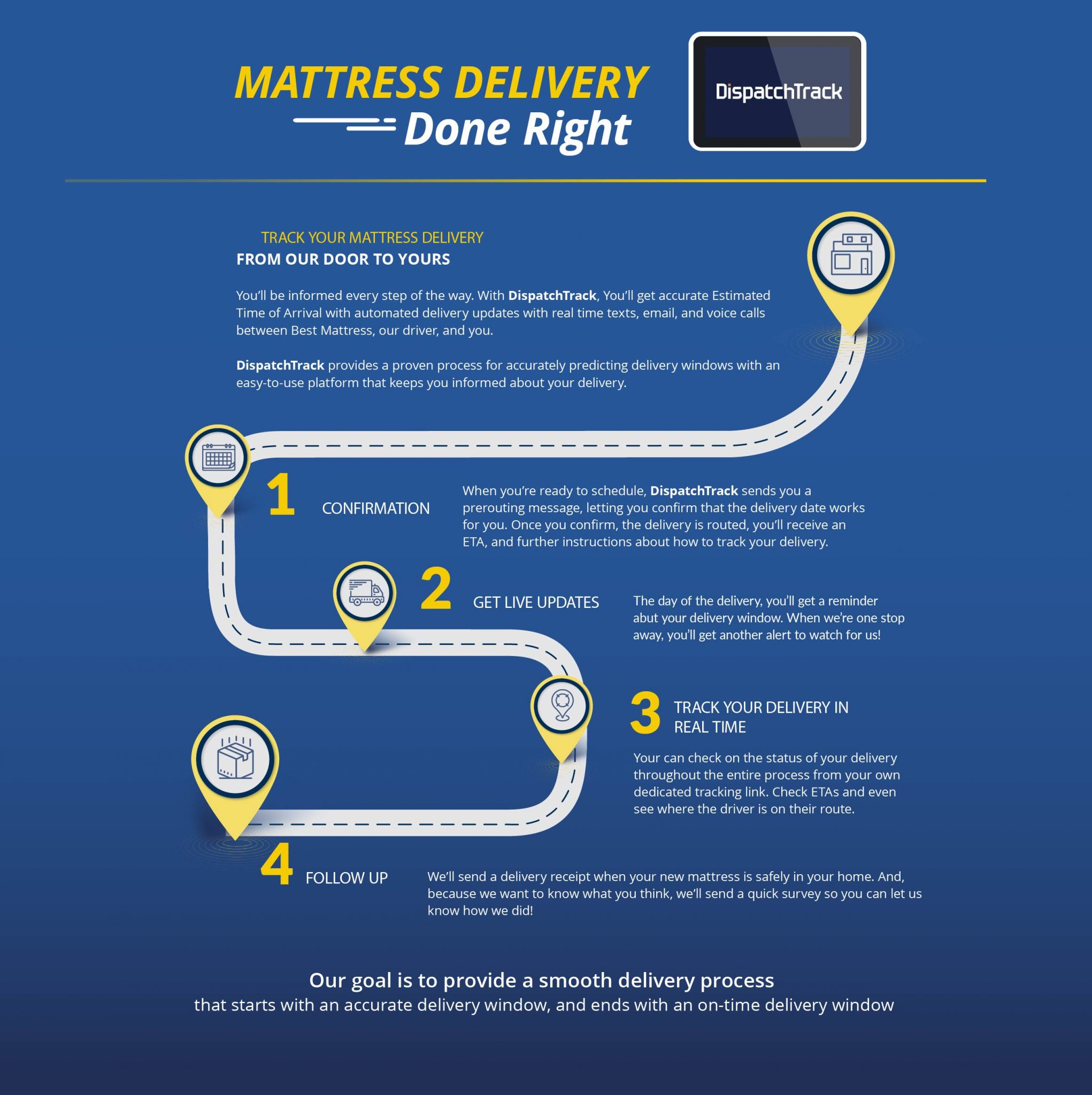 Track your mattress delivery from our door to yours
You'll be informed every step of the way. With DispatchTrack, You'll get accurate Estimated Time of Arrival with automated delivery updates with real time texts, email, and voice calls between Best Mattress, our driver, and you.
DispatchTrack provides a proven process for accurately predicting delivery windows with an easy-to-use platform that keeps you informed about your delivery.
Confirmation
When you're ready to schedule, DispatchTrack sends you a prerouting message, letting you confirm that the delivery date works for you. Once you confirm, the delivery is routed, you'll receive an ETA, and further instructions about how to track your delivery.
Get Live Updates
The day of the delivery, you'll get a reminder abut your delivery window. When we're one stop away, you'll get another alert to watch for us!
Track Your Delivery in Real Time
Your can check on the status of your delivery throughout the entire process from your own dedicated tracking link. Check ETAs and even see where the driver is on their route.
Follow Up
We'll send a delivery receipt when your new mattress is safely in your home. And, because we want to know what you think, we'll send a quick survey so you can let us know how we did!
Our goal is to provide a smooth delivery process that starts with an accurate delivery window, and ends with an on-time delivery window