Simmons Adjustable Bedframes & Bases in Las Vegas
Showing all 4 results
Beautyrest Black Luxury Adjustable Base

$

1,949.99 –

$

2,899.99 Choose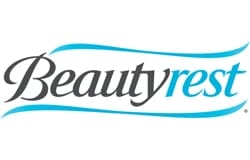 Simmons Adjustable Bases
Getting a good night's sleep can be easy for some people, but very difficult for others. With the prevalence of sleep disorders around the nation, it's no surprise the average sleeper struggles to sleep.
If you're looking for ways to improve your sleep, Best Mattress wants to help you sleep like a baby. First, examine your mattress base or the foundation of your bed to make sure you're getting the best support.
Best Mattress has many adjustable base choices. One of our best adjustable base brands is Simmons Beautyrest®. The Simmons SmartMotion™ Bases are designed to improve your overall sleep quality. It starts by adjusting the bed profile to your most comfortable position for reading, watching tv, and even sleeping. There are three models available. We know we have the right adjustable base for you so you can achieve that amazing night's sleep.
SMARTMOTION™ 1.0
The SmartMotion™ Base 1.0 offers the comforts of an adjustable base bed for Twin XL, Queen, and King sizes. With it, you can adjust your head and foot angles to achieve the perfect position for excellent sleep. Model 1.0 comes with Zero G® Preset Position, a convenient wireless remote, and much more.
SMARTMOTION™ 2.0
The SmartMotion™ Base 2.0 is equipped for Twin XL, Quee, and King sizes. It includes the same great features as the 1.0 model but also includes a six-level massage system, two preset memory positions, and SnoreRelief™. This will provide ultimate comfort and allow you and your partner to sleep quietly and soundly.
SMARTMOTION™ 3.0
The SmartMotion™ Base 3.0 also accommodates Twin XL, Queen, and King size mattresses. The base includes all of the same features that the 2.0 model provides but also comes with three preset memory positions, four USB charging outlets, and the Next to Nightstand wall-save feature. This will allow for an even more seamless and sound sleep at night.
Benefits of an adjustable base
The concept of an adjustable base has been around for a long time. The first electric adjustable bed was invented in the early 1900s by surgeon Willis Gatch, who was working at the Indiana University School of Medicine. In the last century, the concept has broadened far beyond the hospital. Today adjustable beds are common in many homes.
There are many benefits that come with adjustable bases. Here are just a few:
Lighten Back Pain
An adjusted mattress that allows custom positioning of both the head and feet relieves pressure off the back and supports the spine. It also relieves pressure off the hip and knee joints and improves comfort.
Alleviate Sleep Apnea and Snoring
Snoring occurs while asleep and lying flat because, in this position, the neck puts extra weight on the windpipe causing it to close. As you breathe, the forced air causes the snoring sound.
Because an adjustable base lifts the head, gravity relieves the weight off of the windpipe and reduces snoring. Like snoring, sleep apnea is a breathing problem. Simply using the adjustable bed frame to raise the head can alleviate some or all of the problems. Sleeping in a more angled position improves airflow for a healthier, uninterrupted sleep.
Enhance Circulation
Keeping the body's circulatory system in prime condition throughout the night will allow for the optimal quality of sleep. With the aid of the adjustable base, sleepers can fine-tune sleep positions to reduce pressure allowing for blood to flow to the heart, and throughout the body. For those with specific circulation issues, the adjustable frame allows for the mattress to be positioned to a recommended level to enhance blood and oxygen flow.
Further Independence
Whether age, a disability, illness, or accident, often health can impede one's mobility. This is a huge problem when one needs to get in and out of bed. An adjustable base such as a SmartMotion™ option is the perfect aid to assist in helping to further independence when it comes to being able to get into bed and out of bed without help.
Each feature from a SmartMotion™ base is designed with the individual in mind. From the adjustable head and foot positions to the SnoreRelief™ feature you can understand why the base received the name SmartMotion™. Even the wireless remotes and USB charging outlets make this mattress a smart choice. With all the benefits a Simmons SmartMotion™ adjustable base offers, you will not only improve your sleep but your overall health as well. If you are looking for adjustable bases in Las Vegas, come see us. We'll help your good night's sleep dreams come true.