Sealy Adjustable Base & Box Spring
Showing all 2 results
EASE® 3.0 Adjustable Base

$

899.99 –

$

1,499.99 Choose

Sealy 9 Inch Flat Foundation

$

200.00 –

$

400.00 Choose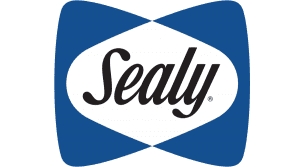 Fall asleep in perfect comfort with the variety of Sealy bases available in our mattress stores in Las Vegas and St, George, UT.
Sealy's adjustable bases bring you countless combinations of sleeping positions with a variety of enhanced options and an ergonomic design. Transform your bed into the perfect place for sublime relaxation.
Maybe you just want the sturdy yet comfortable support that the Sealy 9 Inch Flat Foundation provides. It was developed and engineered to bring you nothing but relaxation. No matter which option you choose, Sealy's got your back!
EASE® 3.0 Adjustable Base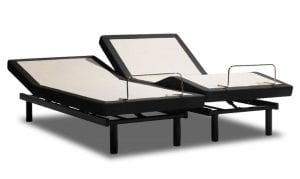 You may be wondering "What exactly are adjustable bases?" and the answer is simple! Adjustable bases are remote-controlled, ergonomic, and motorized bases that adjust to suit your sleeping needs. With the press of a button, you can position your Sealy EASE® 3.0 Adjustable Base into virtually any position.
Alleviate Sleep Apnea
The Sealy EASE® 3.0 Adjustable Base helps to alleviate a variety of medical conditions, including sleep apnea. You can set your adjustable bed to elevate your head. In this position, your airway is open and not blocked. It helps relieve the pressure off your lungs and throat, thereby alleviating the symptoms of sleep apnea and even snoring.
Ease Heartburn and Acid Reflux
But that's not the only thing your Sealy EASE® 3.0 Adjustable Base can do. It can also help you get in and out of bed easily, transform your bed into a comfortable recliner chair, even lessen heartburn and acid reflux while sleeping by elevating your head.
Zero Gravity
The Sealy EASE® 3.0 Adjustable Base will relieve target problem areas such as your joints, legs, or back by allowing you to adjust your mattress. The Zero Gravity position will virtually eliminate the stress on your pressure points by taking most of your body weight off of them. It may also improve your blood circulation and help you to sleep more comfortably.
Compatible with Most Mattresses
The best thing about the Sealy EASE® 3.0 Adjustable Base is that it is perfectly compatible with almost every mattress type on the market. Therefore, you can use it with a Twin XL, Full, Queen, King, and California King mattress. You can even take things a step further by using a split adjustable mattress to improve your customization.
The Sealy 9 inch Flat Mattress Foundation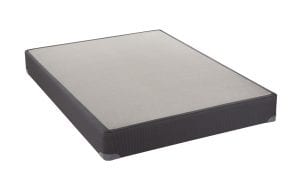 Master the art of a good night's slumber with the assistance of our Sealy 9 inch Flat Foundation. This Sealy foundation will prevent mattress sagging or bowing while absorbing motion transfer and gently cradling your body for a superior slumber, night after night.
This Sealy foundation has been exceptionally engineered to optimize your comfort while maximizing durability. Its construction is of premium quality materials and covered with soft fabric that looks great with almost any mattress.
We offer a variety of sizes:
California King: 72″ W x 83″ L x 9″ H; 70 lbs.
King: 76″ W x 79″ L x 9″ H; 70 lbs.
Queen: 60″ W x 79″ L x 9″ H; 48 lbs.
Full: 53″ W x 74″ L x 9″ H; 42 lbs.
Twin XL: 38″ W x 79″ L x 9″ H; 35 lbs.
Twin: 38″ W x 74″ L x 9″ H; 33 lbs.
Buy one today and take your sleeping experience to the next level!
Built In the USA
All of Sealy's bases are proudly built in the USA. It started in Sealy, Texas by Mr. Daniel Haynes.
You deserve good quality sleep. Take home a Sealy base today and say hello to sublime comfort.