Serta Adjustable Bases, Box Springs, & Foundations
Showing all 5 results
Serta Bunky Board

$

99.99 –

$

149.99 Choose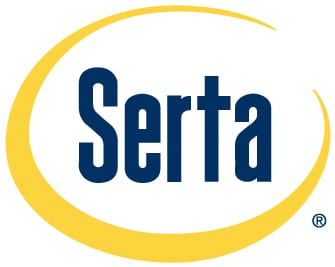 Serta Adjustable Bases
Choosing a mattress is important. The way we lay on that mattress can be even more important. By adding an adjustable base to your mattress you can optimize your comfort and it can even improve your health.
Benefits Of An Adjustable Base
With a Serta adjustable base you can look forward to enjoying many benefits:
Sleep with remarkable advanced comfort that only an adjustable base can bring.
You will be able to work more comfortably on your laptop or handheld device by being able to adjust the head and/or foot of the mattress.
Being able to relax has never been easier by having pre-set lounge positions that will allow you to pamper yourself by using quiet, soothing massage settings.
Enjoy not only comfort but a look that is sleek and stylish and will complement any Serta mattress and an array of bedroom furniture.
Health Benefits
For those who suffer from back pain, sleep apnea, snoring, digestive issues, and circulation problems, sleeping comfortably can be difficult. Sleeping is important for good health, so when you aren't sleeping properly it can cause serious issues and make daily life difficult. A Serta Adjustable Base will not only help you to receive the best sleep ever but it can assist in improving the following health issues:
Relieve Back, Neck, and Shoulder Pain
For some people, sleeping in an inclined or semi-upright position is optimal than lying down flat on your bed. Elevating your head and feet can help alleviate the pressure that is on your lower back. This allows your muscles to relax after a long day. Because your muscles are relaxed throughout the night, you can wake up feeling more refreshed and relaxed and with less pain.
Improves Circulation
Elevating your head and feet can help increase blood flow to your muscles and the rest of the body for long-term benefits. An adjustable bed is a good option for people with arthritis because it can help redistribute pressure across the body. For best results pair one of our adjustable bases with a memory foam mattress. The mattress will contour to the shape of your body and won't create pressure points on your hips and shoulders. The massage feature of some of our adjustable bases can also help improve blood flow. All of this can also help reduce tossing and turning and can lead to a deeper, more restful sleep.
Reduce Acid Reflux and Heartburn
If you experience heartburn or acid reflux while you're sleeping, going adjustable can help. An elevated head can prevent acid from traveling up the esophagus during sleep, which will also aid in digestion and overall well-being. This will help you to fall asleep faster and stay asleep throughout the night.
Reduces Snoring
Elevating the head by approximately seven degrees while sleeping can dramatically reduce or even completely eliminate snoring. Opening up the airways can be so beneficial to your sleep. By providing proper support for the spine and opening the respiratory passageway your or your partner will be breathing easier and sleeping more soundly in no time.
Serta Adjustable Base Options
We offer Serta Adjustable Bases that can really customize your sleep and lead to getting the rest of your dreams. There are three bases that we offer and each one has a unique set of features and we are confident you will find the one that is right for you.
Serta Motion Perfect 4 Adjustable Base
The Serta Motion Perfect 4  offers a luxurious sleeping experience so you can be comfortable and supported while watching your favorite show, catching up on emails, or just relaxing in bed. While this base offers the head and foot adjustment, the exceptional adjustable foundation also features programmable positions, a six-level massage option, USB charging ports, and much more. Other key features this base offers include:
Six-Level Massage: Whisper-quiet body massage system with six intensity levels.
USB Charging Ports: Charge two smart devices at the same time.
Programmable Positions: Save your favorite positions with custom head and lumbar support.
One-touch zero-gravity: ZERO-G adjusts your legs and body to be in a neutral body position to help relieve pressure off the lower back and promote circulation.
One-touch flat: Preset button to return the base to a flat position.
Wireless remote: Allows you to easily raise and lower the head and foot of the mattress.
Serta Motion Essential 5 Adjustable Base
The Serta Motion Essential 5 adjustable base allows you to adjust the head and foot of your mattress. This allows you to find the perfect comfort and support in your mattress. This is our standard adjustable base. It features a one-touch zero-gravity, Easy Connect that can sync two bases, and a wireless remote. Some other key features this base offers include:
Easy Connect: Easily synchronize two bases with one remote.
Quiet Motor: Head and foot motors engineered to preserve a peaceful sleep environment by creating very little noise when activated.
One-touch zero-gravity: ZERO-G adjusts your body to an optimized position to help relieve pressure off the lower back and promote circulation.
One-touch flat: Preset button to return the base to a flat position.
Wireless Remote: The remote allows you to easily customize your sleep position.
Each of our adjustable bases promotes a good night's sleep while at the same time improving some common health issues. If you are looking for adjustable bases in Las Vegas, Best Mattress will help you find the right one! Visit one of our stores and try them out for yourself!