Mattresses
Showing 1–16 of 63 results
Beautyrest Black C-Class Medium Mattress

From

$

3,049.99 Choose
Check out these New Mattresses in Las Vegas and St. George, UT
Mattress features have continued to evolve as people become more aware of their own particular needs and even their changing needs over the years. Have your needs evolved? Check out the features of these mattress models from trusted brands you know and see how they can deliver on a mattress best suited for you.
Tempur-Pedic Mattress
Tempur-Pedic mattresses emphasize a comfortable cool-feeling sleep while providing the comfort and firmness you want. The Tempur-Pedic brand has many different collections to choose from. Here are sample mattresses from three of the collections we carry.
TEMPUR-PRObreeze Medium Hybrid Mattress
TEMPUR-PRObreeze Medium Hybrid Mattress has both the softness and pressure relief of a foam mattress and the support of a coiled-spring mattress. The technology-enhanced layers included in this mattress are:
SmartClimate® Dual Cover System – This is made from yarn with a molecular structure that feels cool when touched and transports heat away from your body. This cover is removable, machine-washable, and safe in the dryer.
PureCool+™ – Technology layer draws away excess heat so you sleep cooler.
TEMPUR-CM+ – Advanced material engineered for maximum airflow that lets heat and humidity flow out of the mattress for a cooling effect.
Original TEMPUR® – Comfort layer which enables air circulation and does not trap body heat.
Over 1000 premium enclosed coiled springs for ease of movement.
TEMPUR-LuxeAdapt Soft Mattress
TEMPUR-LuxeAdapt Soft Mattress is great for side sleepers. Its featured layers include:
SmartClimate® Dual Cover System
TEMPUR-ES® – Comfort layer of material designed to give the bed a softer feel and relieve pressure points.
TEMPUR-APR+™ – Advanced material layer with a one-of-a-kind cell structure that adapts to different pressure points, then helps reduce motion (tossing and turning) throughout the night. The newly added ventilation helps dissipate body heat as well.
TEMPUR-ProAdapt Medium Mattress
TEMPUR-ProAdapt Medium Mattress features:
SmartClimate® Dual Cover System
Original TEMPUR® Comfort layer
Ventilated TEMPUR-APR® Support Layer
Beautyrest Mattress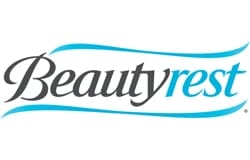 Beautyrest was early to develop and adopt technology that improved the quality of the sleep, such as the individually-wrapped coiled springs featured in some of our mattresses that eliminated the motion transfer from one person's movement on one side of the bed to the other person on the other side of the bed.
It became a must-have. Beautyrest has continued that tradition of embracing new technology to provide not just undisturbed rest, but also the quality of the rest with technology-advancing layers that help regulate firmness and temperature. Here are a few samples of Beautyrest mattresses we carry.
Serta Mattress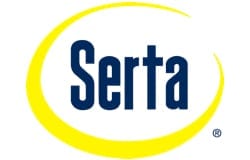 Serta makes a cool-feeling sleep their first priority in their mattresses while not neglecting comfort and support. Click here to view the Serta mattresses we carry.
Your Mattress for Your Evolving Needs
We want you to pick the mattress that will give you not just a good night's rest, but perhaps your best night's rest ever! Come see us at Best Mattresses in Las Vegas or St. George, UT, and try the beds in our showrooms, then decide which mattress and base best fits your needs.