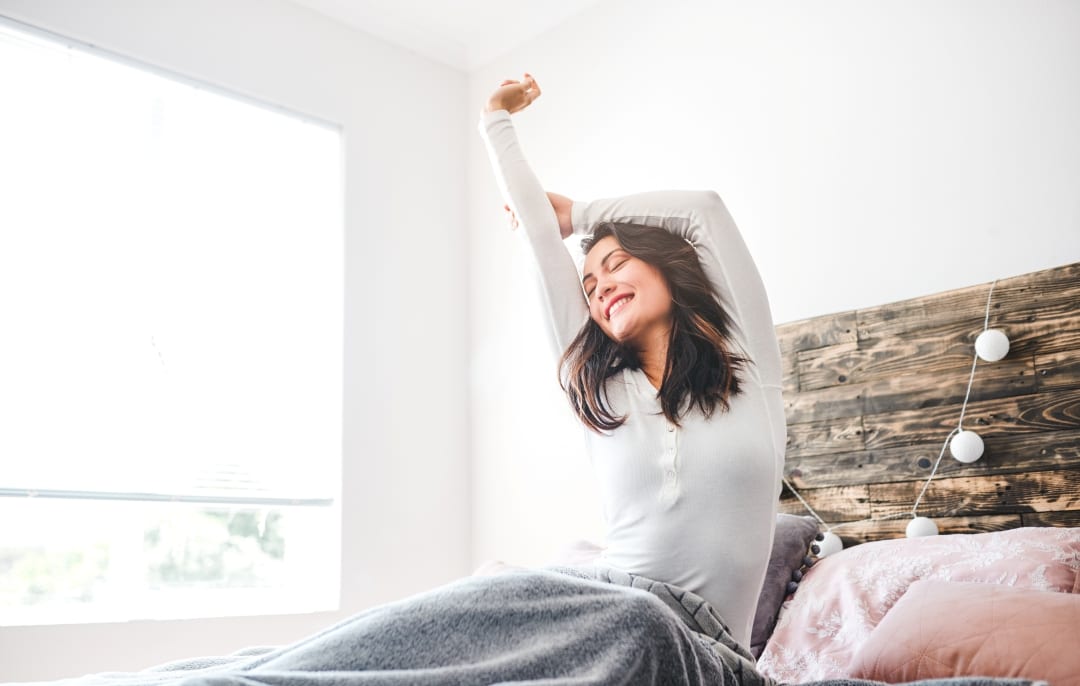 The average person spends about 26 years sleeping in their life which equates to 9,490 days or 227,760 hours. That doesn't even cover the time we spend tossing and turning trying to get to sleep, reading, watching TV, and any other activities that we may do in the bed.
That's a long time – especially if your mattress is uncomfortable.
The problem is that a mattress is not just a mattress. There are hundreds of different types to choose from, all for different needs and comfort levels, and budgets. With the amount of choice available at Best Mattress, how on earth are you supposed to choose the right mattress for you? Well, fear not, because here, we have a comprehensive guide to choosing the best mattress.
How Often You Should Replace Your Mattress
Generally speaking, you should aim to replace your mattress at least every eight years. It is not a hard and fast rule; you might want to change it more often if it becomes damaged or uncomfortable or simply isn't doing the job anymore. Different mattress materials have different lifespans. For example, a latex or memory foam mattress will almost certainly last longer than a sprung mattress. However, the best way to tell if you need a new mattress is to listen to your body.
Sleeping Position
While there are optimum sleeping positions, we all have a favorite sleeping position. We might swap and change throughout the night, but generally, we all have one that is preferred. This has a bearing on your mattress. Try to take note over a couple of weeks: do you start off on your side but wake up on your back? Maybe you like to fall asleep on your front but ended up on your side.  Generally, people fall into three types of sleepers: side, front, and back. Read on or skip to the Best Mattress for Sleep Style infographic.
The Best Mattress for Side Sleepers
A side sleeper needs a mattress that will provide pressure relief on the hips and shoulders. This usually means choosing a softer mattress that contours to the body to prevent waking up with aches and pains.
In terms of a soft mattress, we are referring to around the 4 to 6 range on the firmness scale (6.5 is the industry standard for medium firmness).
Because there is more pressure on the joints at night, a memory foam mattress is a good choice. Tempur-Pedic is the leader of memory foam mattresses because of its unique and patented body contouring properties. Tempur-Pedic allows the user to sink in comfortably in a special way that only Tempur memory foam can. Alternatively, a hybrid or a pillowtop may be worth a look.
A word of advice for side sleepers. Sleeping on your left side is best for digestion and reducing symptoms of heartburn in mild cases.
The Best Mattress for Back Sleepers
Back sleepers really need to find the perfect mattress in order to get a good night of sleep. It is a bit of Goldilocks situation—too firm results in tension at the neck and shoulders, too soft and there's not enough support. There must be a good middle-ground for back sleepers. The answer is a mattress that is medium-firm, around 5.5 to 7.5 on the firmness scale.
The advantage of being a back sleeper is that as long as the firmness is right, the materials are mostly down to preference. Hybrid mattresses are good, as are innerspring, adjustable, and memory foam. An adjustable base is ideal for back sleepers to reduce snoring, heartburn, and improve circulation.
The Best Mattress for Stomach Sleepers
Stomach sleepers are the complete opposite of side sleepers in terms of mattress firmness. Stomach sleepers need a firmer mattress that enables the hips to line up properly with the shoulders. Somewhere between 7 and 9 on the firmness scales, even perhaps a 10, is perfect for a front sleeper.
However, that doesn't mean it has to be hard and uncomfortable. An innerspring or hybrid mattress is a wise choice. Although these mattresses have firmer springs, they also have a softer, cushioned top for maximum comfort. A firm or extra-firm memory foam mattress would also be good for stomach sleepers.
The Best Mattress for Hot Sleepers
If you tend to run too hot in the night, you will want a mattress that doesn't make you even hotter. Waking up in a puddle of sweat in the middle of the night is not ideal for your health. Hot sleepers are not well rested and that affects every aspect of their lives.
You can get cooling technology mattresses which are obviously an ideal choice. Latex mattresses also work well because by their very nature they are temperature neutral. They won't heat up with your body heat. Memory foam mattresses retain more heat than other mattresses and therefore are generally not a great choice for hot sleepers. However, when infused with cooling technology, memory foam can provide a great night's sleep. The best Tempur-Pedic mattress for hot sleepers is in the medium or firm because it is made with gel memory foam.
The Best Mattress for Heavy People
Your weight makes a difference in how you sleep. If you are on the heavier side, finding a comfortable and supportive mattress can be more of a challenge. Heavier people are more likely to sink deeper into the mattress, so it is essential to find something firm and supportive. Heavy people need to find pressure-relieving mattresses that work best with adjustable bases. The best mattress for heavy people is innerspring, pillowtop, firm memory foam, and hybrid.
The Best Mattress for Tall People?
Are you taller than the average person? It is something to bear in mind when shopping for a new mattress. For starters, you are going to want to make sure it is long enough for you. If your feet are hanging off the end, it is not exactly going to help you sleep well.
A Californian King mattress is perfect, as are twin XL mattresses if you have a smaller space to fit into. Twin XL mattresses are five inches longer than a standard twin mattress. A California King mattress is 4 inches longer than a standard King mattress. For a better idea of the different mattress sizes and their dimensions, take a look at our mattress size guide.
Mattress size guide
Of course, the main thing to take into account is your own comfort and preferences. While we can make suggestions in relation to your sleep style and body type, the best thing to do is come to one of our many store locations and try them out for yourself. One of our knowledgeable sleep experts can help you find the perfect mattress for your needs.
We hope the information presented here will help you to find the best mattress for your sleep style and specific needs. Feel free to contact us for more information and to answer any questions.