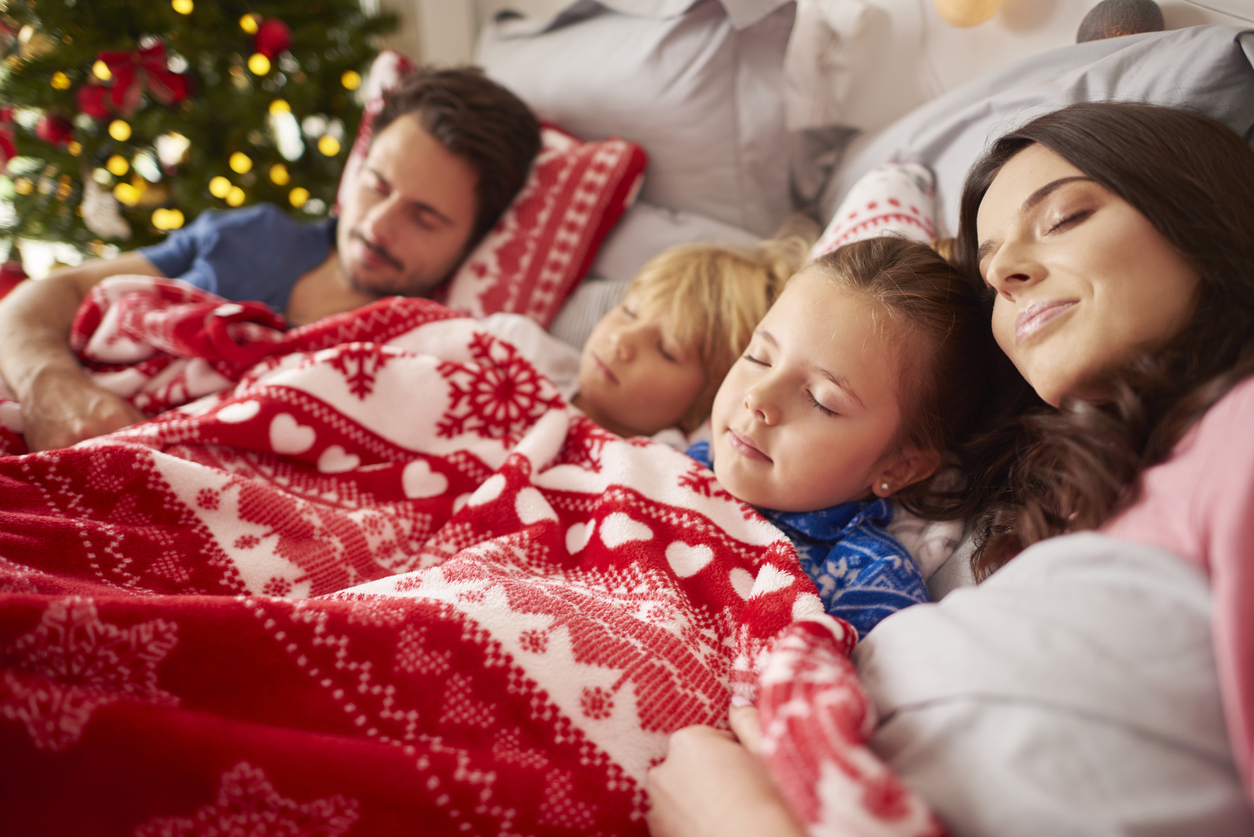 The holiday season is in full swing! Santa is preparing for his yearly sleigh ride to deliver joy and cheer. Elves and human helpers are doing their part by hanging festive decorations, shopping, and wrapping gifts galore. The excitement is tangible, the gatherings of family and friends plentiful, but is your energy flagging due to poor quality sleep?
Don't miss out on the fun of the holidays because you can't keep your eyes open. Instead, upgrade your bedroom with one of these quality products to ease you into a night of deep, recuperative rest. "Visions of sugar-plums" will surely be dancing in your head when you lay down to sleep on your luxurious new bed comprised of one or more of these essential items.
Mattress
A high-quality mattress makes a huge difference in your mood and temperament. Getting the proper rest your body needs is essential to face a new day with good humor. You want to be at your best, especially during Christmastime, so you can make new memories with your friends and family to cherish for years to come.
TEMPUR-PRObreeze Medium Hybrid Mattress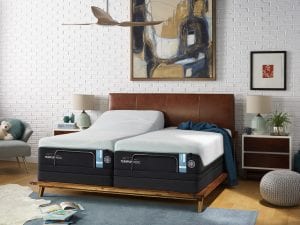 Are you a hot sleeper? The TEMPUR-PRObreeze Medium Hybrid mattress is perfect for helping you stay cool at night. The various layers of material work to absorb your body heat and pull it away from you so that you sleep soundly and wake up refreshed. Five layers of comfort include:
SmartClimate Dual cover
Purcool+ Phase Change Material
TEMPUR-CM+ material
The original TEMPUR material
Hybrid coil technology
The combination of these materials keeps the mattress cool to the touch as heat and moisture are quickly wicked away. Enjoy uninterrupted rest when you stay at a comfortable and consistent temperature.
Beautyrest Black K-Class Ultra Plush Pillow Top Mattress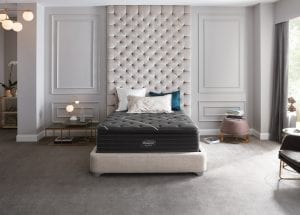 If you are looking for a seriously soft mattress that makes you think you're sleeping on a cloud, then this is the choice for you! The Beautyrest Black K-Class Ultra Plush Pillow Top has an additional layer of padding that keeps you wrapped up in a cozy embrace.
Great features include the T3 Pocketed Coil Technology that offers a triple layer of support. Stay cool all night long and relieve the tension on your tired joints and pressure points with the Technoluxe memory foam.
Stearns and Foster Luxe Estate Cassatt Ultra Firm Mattress
On the opposite side of the mattress spectrum is this ultra firm mattress. If you prefer high levels of support for your entire body without sinking into your mattress, then this one is worth a closer look.
Four layers of premium materials combine to make up a truly superior mattress:
Precision Edge + AirVent offers uniform support from edge to edge, no matter where you prefer to sleep.
IntelliCoil HD uses a unique, honeycomb pattern of coils to provide the most support.
Indulge HD Memory Foam offers amazing comfort and provides relief from excess pressure.
The Tencel cover is the final step that tops the entire mattress, providing unparalleled softness and better air circulation.
A firmer mattress helps to alleviate aches and pains by keeping your spine in alignment and preventing your body from bending in unnatural ways that leave you feeling sore in the morning.
Serta Arctic Premier Hybrid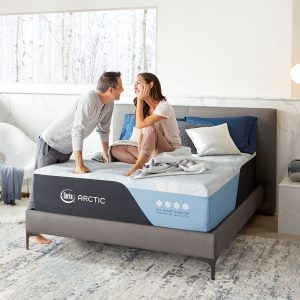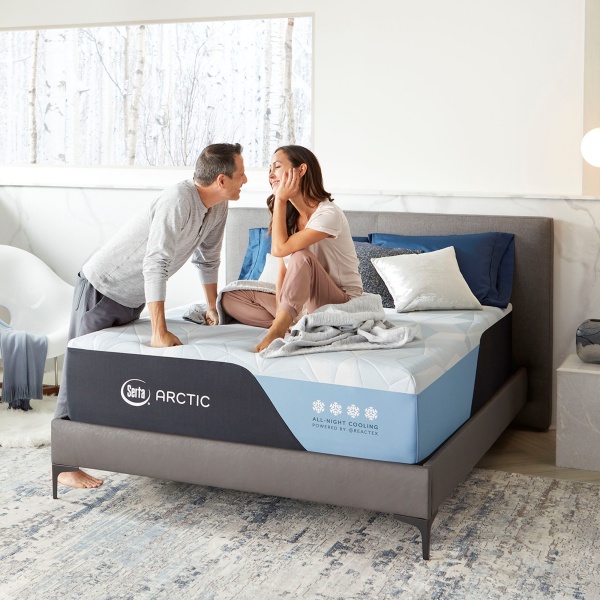 Another excellent pick is the Serta Arctic Premier Hybrid that combines superior comfort and support with the Reactex cooling technology. This provides up the 15 times the cooling power of traditional mattresses.
Three layers of the Reactex system keep you from overheating and waking up before the morning. A combination of memory foam and gel foam gives you the ultimate experience in indulgent comfort while still offering the support your body needs. Finally, a uniquely designed system of individually wrapped coils allows the mattress to easily conform to your exact body shape for maximum comfort and better quality sleep.
Adjustable Base
Just as every child's Christmas wish list is unique, so are your individual needs and preferences for sleeping. Try an adjustable base to find that perfect configuration that lets you rest easy.
TEMPUR-ERGO EXTEND Smart Base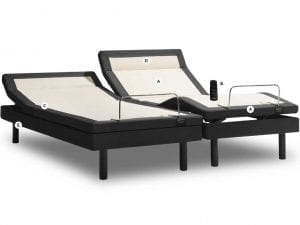 The exciting Sleeptracker AI technology makes the TEMPUR-Ergo adjustable Smart Base an amazing option. Sleep analysis takes place each night to provide you with insights to make your nights more comfortable and help you sleep without waking.
The sleep position adjusts to fit many preferences. A built-in snore response automatically elevates your head if you begin to snore. You can also say goodbye to back pain with the zero gravity feature that eliminates pressure on the back. Enjoy a head and foot massage with many other comfort settings with the included wireless remote.
Beautyrest Black Luxury Adjustable Base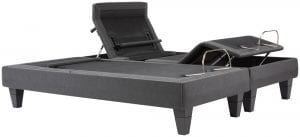 The Beautyrest Black adjustable base offers superior lumbar support to alleviate your back pain. It has a wireless remote and is pairable with smart home devices to respond to voice commands. Use one of the preset positions or create your own preferred configuration.
For couples with different preferences, opt for a split king and you can each control your own side. This model also includes massage capabilities and can even work with a headboard.
Serta Motion Perfect 4 Adjustable Base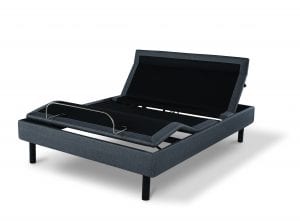 Improve both your health and your comfort with the Serta Motion Perfect 4 Adjustable Base. It will aid in increased circulation while lowering the chance of snoring. Find conveniently placed USB ports on each side of the base.
Use the wireless remote to select a preset or customize your adjustments. You can lift your head and feet separately, or together, all while enjoying a soothing massage.
Mattress Accessories
The only thing that can improve upon the quality of sleep that a great bed offers, is outfitting it with the right luxurious essentials. Cozy blankets, plush mattress toppers, and soft and silky sheets all do their part to cradle you in comfort. Add your favorites to your list before sending it off to Santa, or indulge in a gift for yourself!
Premium Tencel Sheet Set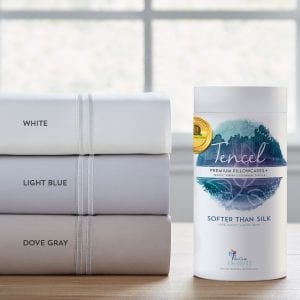 Try a unique sleeping experience with these ultra-smooth, soft, and cool sheets made from raw wood pulp. The Premium Tencel Bed Sheet Set includes pillowcases and a fitted sheet made for mattresses up to 18 inches deep, along with elastic straps to hold it in place. A flat sheet with four inches of extra material covers the entire bed.
OmniGuard 5-Sided Mattress Protector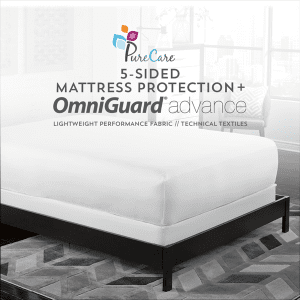 The OmniGuard 5-Sided Mattress Protector is an excellent choice for anyone who suffers from allergies. Wash and dry the mattress protector on hot settings to thoroughly sanitize the fabric and eliminate many allergens. The design fits your mattress just like a fitted sheet to prevent slipping. Also, an antimicrobial silver chloride treatment inhibits both mildew and bacteria, keeping your bedding clean and fresh.
Posh+Lavish 3 Inch True Pillow Top Topper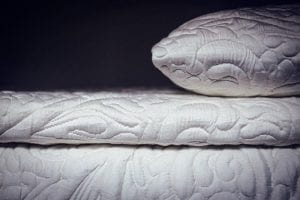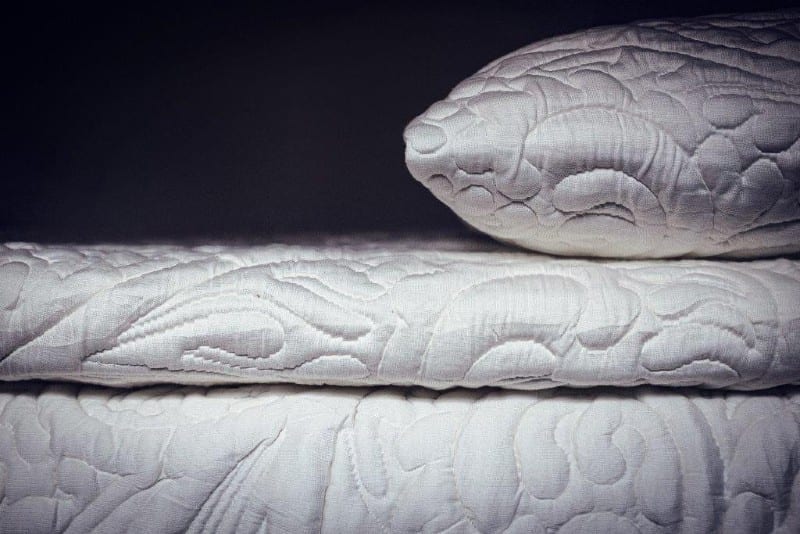 Upgrade your sleeping experience even further with the Posh+Lavish 3-inch Pillow Top Topper. This provides you with an additional three inches of downy softness to offer even greater comfort. Breathable wool and cotton fiber layers support airflow and keep you cool as you sleep. Get a full night of deep sleep when you sink into the luxury of this pillow top.
TEMPUR-breeze° ProHi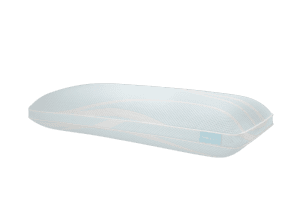 The right pillow is just as important to your sleep quality as your mattress. Side sleepers can rejoice with the TEMPUR-breeze° ProHi Pillow that adjusts to your unique shape while offering excellent support for your neck and head. No more waking up with a stick and sore neck!
Three layers of high-quality materials reduce pain in your upper body, offer great support, and keep you consistently cool all night long.
PureCare Kids Zensory 7lb Weighted Blanket & Duvet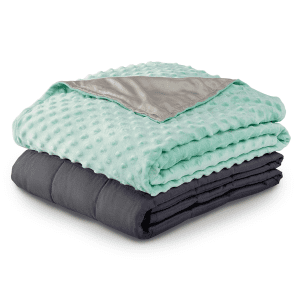 If your child has trouble falling or staying asleep, give them the PureCare Zensory Weighted Blanket wrapped up in a fleecy duvet cover they can snuggle into. The extra weight can reduce anxiety and promote calm as your child feels as though they are being comforted in an embrace. A soothing weighted blanket is a fantastic choice to achieve great sleep.
You just may believe that Christmas has come early when you wake up feeling refreshed and revitalized after finally sleeping through the night. Give yourself the gift of superior quality sleep right now! Check out one of our locations to make a purchase or contact us for more information and get answers to your questions.