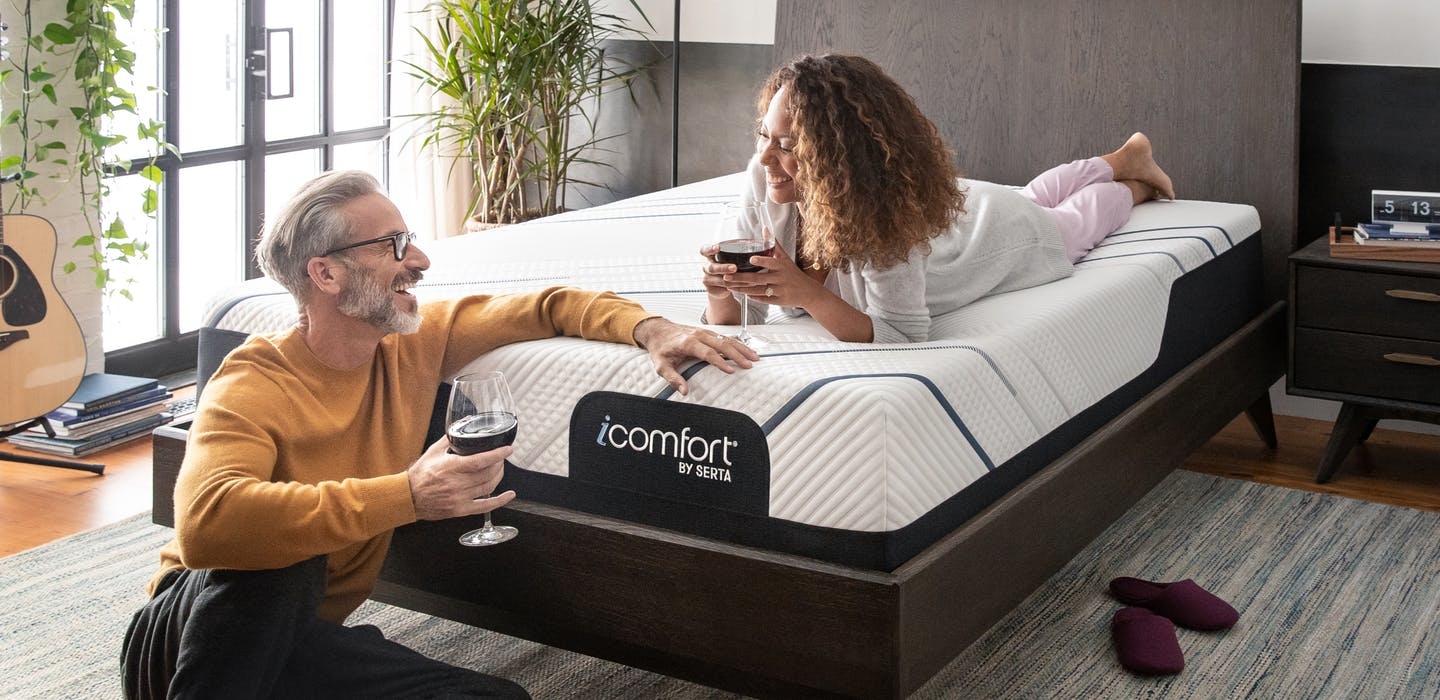 Did you know that as many as 70 million adults in the United States have some kind of sleep disorder?
Even those who don't have a sleep disorder struggle with sleep. Many adults get less than seven hours of sleep per night.
In some cases, this is because of medical conditions or other problems. But sometimes, poor sleep is due to a bad mattress.
But don't worry! Serta iComfort mattresses can help you find the good night's sleep that you've been missing.
Getting quality sleep is essential for your quality of life. If you aren't getting enough sleep, or if your sleep is poor quality, you'll find yourself getting groggy and cranky during the day.
Poor sleep affects your mood, productivity, and lifestyle. Fortunately, you can improve your sleep by finding the right mattress for your sleeping type.
That's easier said than done. Your unique sleep type affects the kind of mattress you should use. Factors like price play a role as well.
If you're considering investing in your sleep quality by purchasing an iComfort mattress, how do you decide which one is right for you?
We're here to help explain which iComfort products are best for your sleep type.
How Does Sleep Type Affect Mattress Choices?
Everyone has a different sleep type, and that changes the kind of mattress you should buy.
For example, if you usually sleep on your side, you're more likely to experience pain. You need a mattress that provides lots of support. You also need a mattress that is softer than many other mattresses.
Memory foam is also a good idea for side sleepers because it can help to provide the support that your body needs during the night.
Back sleepers need a firmer mattress than side sleepers. They may also do best with a mattress that is a hybrid of memory foam and innerspring.
The good thing is that back sleepers don't have to worry so much about aches and pains. That's because sleeping on your back is the healthiest sleeping position.
If you tend to sleep on your stomach, you need a very firm mattress. That's because you need to keep your spine straight and aligned while you're asleep.
Don't try to sleep on your stomach if you're using a soft mattress. An arched spine will lead to pain in the morning.
Some sleepers also tend to overheat during the night. These people are known as "hot sleepers." If that sounds like you, you'll need a mattress that is cool and breathable.
What is a Serta iComfort Mattress?
iComfort mattresses are cool memory foam mattresses that are breathable with lots of support. They're especially good for anyone who overheats during the night.
The Serta iComfort mattress features include foam technology that forms layers in the mattress. This regulates the temperature and provides comfort during your slumber, whether you like it warmer or cooler.
Even people who aren't hot sleepers will feel a difference with an iComfort mattress. It creates a comfortably cool sleeping experience for anyone, no matter what your sleep type is.
What Are the Different Kinds of iComfort Mattresses?
There are five different options for mattresses in the iComfort line. Which one is right for you?
Serta iComfort CF4000-Plush Mattress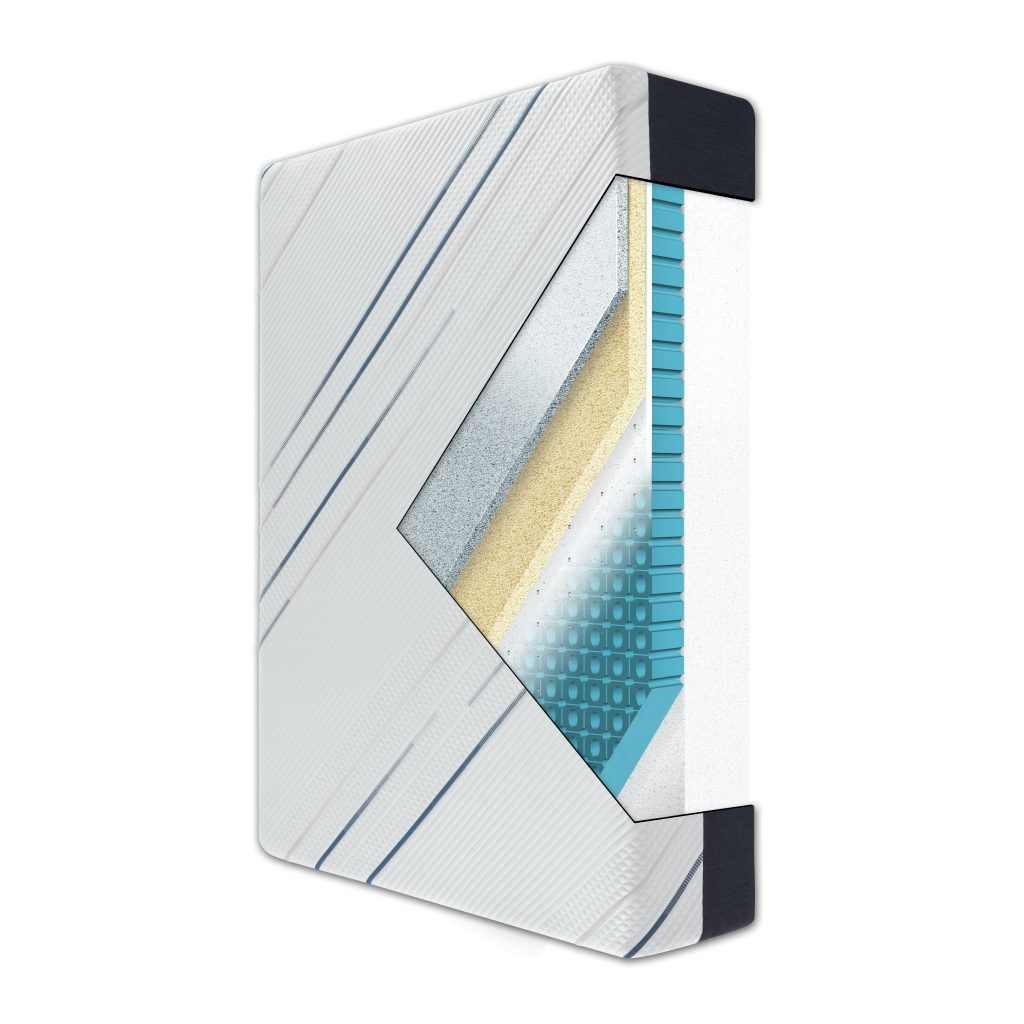 The Serta iComfort CF4000-Plush mattress has carbon fiber memory foam. This kind of memory foam provides great support for your spine, and it can help to minimize aches and pains.
It also has Air Support™ foam that will conform to the shape of your body for maximum comfort while sleeping. That makes it a good choice for anyone, no matter what your sleep type is.
It also has special cooling technology that will absorb the extra heat that your body radiates during the night. With this mattress, you'll experience the coolest night of sleep ever.
It's especially good for back and side sleepers because of the memory foam that changes to match the shape of your body.
Serta iComfort CF3000-Medium Mattress
If you're a hot sleeper, you'll love this cooling mattress. This is because it has an open-cell memory foam that promotes airflow through the mattress. It's guaranteed to keep you cool.
It also features carbon fiber memory foam, Air Support™, and a max cold cover that will be sure to keep you from overheating.
This mattress also has a medium firmness level, which means that it will make back sleepers especially comfortable.
Serta iComfort CF2000-Firm Mattress
Are you a stomach sleeper? If so, the Serta iComfort CF2000-Firm mattress might be right for you.
It features the same benefits as the CF4000-Plush and the CF3000-Medium mattresses, including the carbon fiber memory foam. But it's much firmer than the previous two mattresses.
That makes it ideal for those who sleep on their stomachs and are also prone to overheating at night.
Serta iComfort Limited Edition Plush With EverCool and Cold Touch Cover
If you're comparing mattress prices for the most affordable option, this may be the one for you.
This mattress sports the EverCool® Fuze Gel Memory Foam, which has great airflow and keeps you cool during the night.
It's also somewhere between soft and firm, which makes it ideal for back sleepers. The memory foam will also reduce morning aches for any kind of sleeper.
Which Mattress Should You Choose?
The answer to this question isn't easy because you need to pick the Serra iComfort mattress that's right for your sleep type. Out of the many different types of mattresses, you should choose what's best for you.
But we do know one thing for sure. No matter what your sleep type is, you'll love the comfort and breathability of all the iComfort products.
For a complete list of the iComfort mattresses, check out our lineup here!