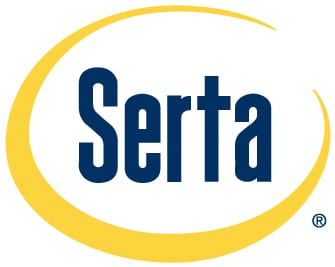 Serta is a major company in the mattress world, and it's safe to say that they don't need any introduction. They have been recognized as being leaders in the sleeping industry, and if you want a good night's sleep, then look no further than Serta mattress. Whether you want a firm mattress, a memory foam mattress, or even a plush and cozy alternative to what you have now, this guide will help you discover everything you need to know.
About the Serta Mattress Company
Serta is a real champion when it comes to comfort. They continually try to make sure that they pioneer sleep innovation and have done so for over 90 years. Every bed they produce is designed to meet your sleeping needs, whether you opt for the Perfect Sleeper or the iComfort. Serta is very customer-centric, and on top of this, they are a leading provider to hotels across the hospitality industry. Where quality counts, you know that you are getting a good investment with Serta. The Perfect Sleeper has been on the market since 1931. They released the Pillow Soft mattress to the world in the 1970s. This defied the very popular belief at the time that firmer was better. By the '80s, the very first continuous coil design was created, and since then, they have been a pioneer for comfort, quality, and luxury.
The Serta iComfort Mattress


If you want your bed to feel like a cozy cloud that eases your aching muscles after a long day, then the Serta collection has something for you. Mattresses from this range include cooling technology. The cooling technology allows for an extra comfortable bed without the worry of overheating.
The great thing about the Serta iComfort range is that it's easy to call asleep. The mattress is designed in such a way that it keeps the hottest sleepers cool. The cooling foam technology essentially gives you a lot of support, resilience, and temperature regulation. In fact, this mattress is suited to anyone who just wants to have a refreshingly comfortable night.
If you want something a little firmer, the iComfort is available in firm to extra-plush. The medium option is very popular if you want an all-around mattress. Plush is ideal if you want a comfier or softer mattress.
Carbon Fibre Memory Foam
The carbon fiber memory foam is designed to bounce back to its original shape after laying on it. As soon as you climb into bed, the mattress molds around your sleeping position. This provides both soothing comforts and support where it's needed. The technology that goes into creating the carbon fiber isn't just advanced, it's futuristic.
EverCool® Fuze Gel
If you're a hot sleeper, you'll be glad to know that there is the iComfort mattress with EverCool technology. Forget about waking up sweaty in the middle of a summer heatwave, this mattress helps you to regulate your body temperature so that you can sleep cool and comfortably.
The Serta Perfect Sleeper

If you prefer to have something a bit firmer and more supportive, Serta has an option for you. The Serta Perfect Sleeper comes in firm or extra firm and even as a firm pillow top. It'll last you for years, and you would be surprised at how much it could help you wake up feeling rested every morning.
The enhanced Perfect Sleeper mattress is completely designed to relieve pressure points. This is all done while also helping you maintain your body temperature. This promotes undisturbed sleep and perfect restful nights. The Perfect Sleeper is available in extra firm to plush.
HexCloud Gel Memory Foam
The HexCloud Gel memory foam design features various geometric cutouts. These are all very unique and completely designed to give you a cool level of pressure relief. Every Perfect Sleeper option includes a custom support coil system. This gives you the best experience in terms of motion transfer.
BestEdge Foam
The BestEdge foam is a type of encasement technology. It's an extra-deep rail that stops edge-roll off, and it also extends the overall sleeping surface. With HeiQ V-Block tech as well, which kills any harmful microorganisms, you can rest assured knowing that this mattress is going to last you for years to come. The Perfect Sleeper gives you 40% more pressure relief when compared to previous versions, and the coil system is a work of art in itself.
Pillow Top Upgrades that Combine Support with Comfort
If you want a luxurious mattress, a pillow top mattress from Serta is what you need. This Perfect Sleeper upgrade is considered to be the pinnacle of comfort. There are many advantages to choosing this type of mattress with the pillow top upgrade. The mattress essentially shapes to your body to spread out contact points. If you constantly wake up in pain because of your mattress, the Serta pillow top is both supportive and comfortable. You get all the benefits of a firm mattress with the luxury of a soft one.
Serta iComfort and Perfect Sleeper
Serta really does have a huge range of options available, but ultimately the iComfort and the Perfect Sleeper remain to be the most popular options. The Perfect Sleeper ranges from plush to extra firm, and the iComfort ranges from extra-plush to firm, depending on your personal preference.