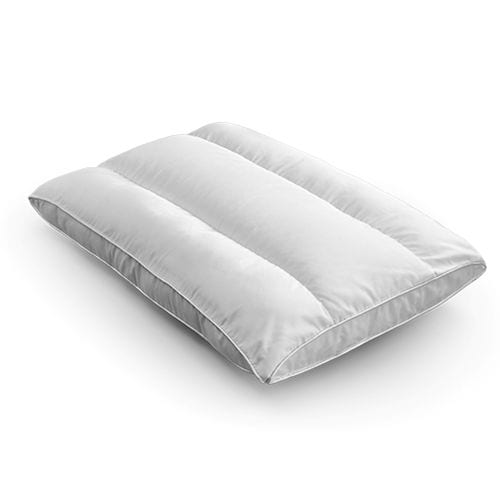 Sub-0 Identically Down Hybrid Pillow
Your pillow should work just as hard as your mattress set does to create a comfortable sleeping surface, which is why Best Mattress is proud to carry the Sub-0 Identically Down Hybrid Pillow from PureCare. Created with special cooling fibers and a unique triple-chamber construction, this pillow will leave you feeling refreshed and supported night after night. Here are just a few other reasons you will love the Sub-0 Identically Down Hybrid Pillow, now available at Best Mattress stores.
Cooling FRÍO fibers
If you tend to sleep warm, having a pillow made with FRÍO® fibers might make all of the difference. Created by infusing a special blend of crushed minerals into liquid polyester, FRÍO® fabric contains millions of microscopic tunnels that wick heat away from your head, neck, and shoulders. In fact, FRÍO® fibers move heat away from your body five times faster than regular polyester, making your pillow feel brand new every time you roll over.
Triple Chamber Construction
Nothing is worse than a bunchy pillow, which is why the SUB-0° Identically Down pillow contains a special triple chamber construction that houses the exclusive down alternative material. Created with a proprietary mix of TENCEL® fibers and PureCare's designer down, the SUB-0° Identically Down pillow creates a lofty, plush feel that will keep you supported and comfortable.
Machine Washable
The SUB-0° Identically Down pillow is also designed with MiteTight™ Seams and durable construction to make it easier for owners to clean their pillow. Completely machine washable, this pillow is perfect for anyone who likes to launder their pillows along with the rest of their bedding.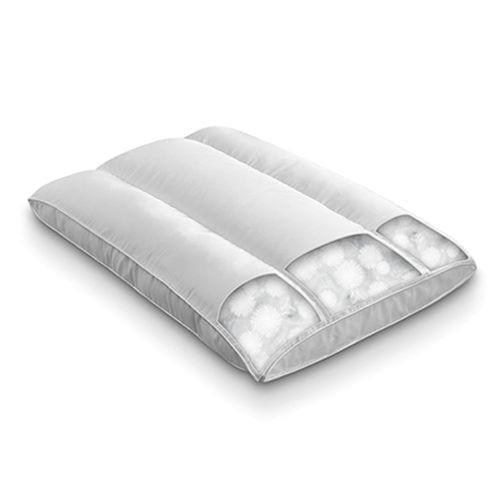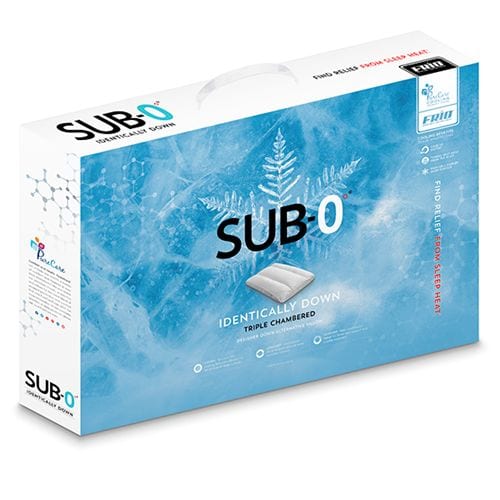 Antimocrobial Silver Keeps Your Pillow Fresh
Are you ever worried about the germs that can build up on your pillow? To keep you safe and to protect your investment, each SUB-0° Identically Down pillow is built with fabrics that are infused with antimicrobial silver chloride. These nanoparticles work by punching holes in the cells of bacteria, mold, and mildew spores, preventing stains, odors, and pathogens. SUB-0° Identically Down pillows are also made with special seams that prevent dust mite and bed bug travel, keeping the interior of your pillow safe and clean.
Discover the PureCare Difference
Best Mattress believes in carrying the best bedding and mattress accessories in Las Vegas, which is just one of the reasons they are a proud supplier of PureCare products. PureCare is committed to infusing their products with all of the latest state-of-the-art health and wellness technologies to improve the comfort and safety of their customers. In fact, many of their products are developed and evaluated by Dr. Philip M. Tierno Jr., Director of Clinical Microbiology & Immunology at New York University Langone Medical Center. If you need bedding that helps you to ward off allergies and sleep better, explore the PureCare line available at Best Mattress.