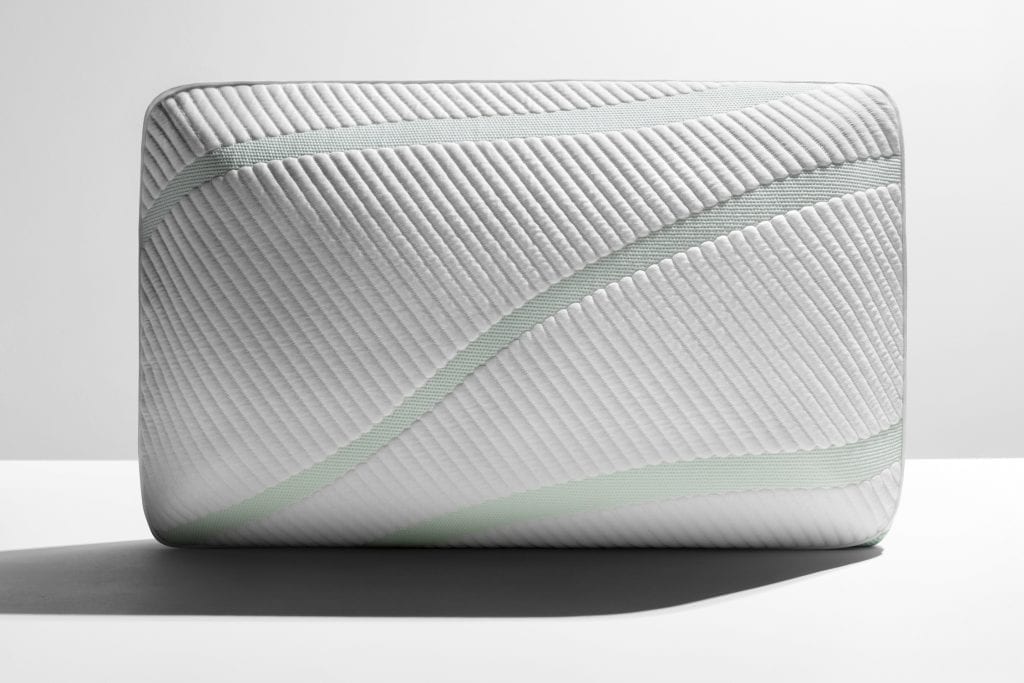 Best Mattress of Las Vegas, Mesquite, and St George is excited to introduce to you the Tempur-Pedic Pro-Hi Queen size pillow.  This premium pillow at a reasonable price is a customer favorite due to its excellent cooling technology, extra soft firmness, and high profile. The
Tempur-Pedic
Pro-Hi Queen is an attractive option for those who sleep on their sides throughout the night or adults with a larger body frame size.
Inside the Tempur-Pedic Pro-Hi Queen
The filling inside the Tempur-Pedic Pro-Hi Queen is designed to offer support and comfort while maintaining a medium profile for stomach sleepers and small body frames.

Patented micro-cushions let you hug and adjust the pillow to what feels best for personalized comfort and support.

A unique mix of exclusive TEMPUR® technology materials precisely adapts to your head neck and shoulders, giving you all the support you need where it matters most.
Outside The Tempur-Pedic Pro-Hi Queen
The cover of the Tempur-Pedic Pro-Hi Queen pillow is wrapped in a premium knit cooling cover that stays cool to the touch, keeping you at the perfect temperature all night long.

The removable cover is designed with convenience and cleanliness in mind, Tempur-Pedic made it easy to remove the cover for washing and drying.

The exclusive high stretch fabric cover is engineered with breathable performance fabric, letting your neck and head settle where they need to for optimal alignment and comfort.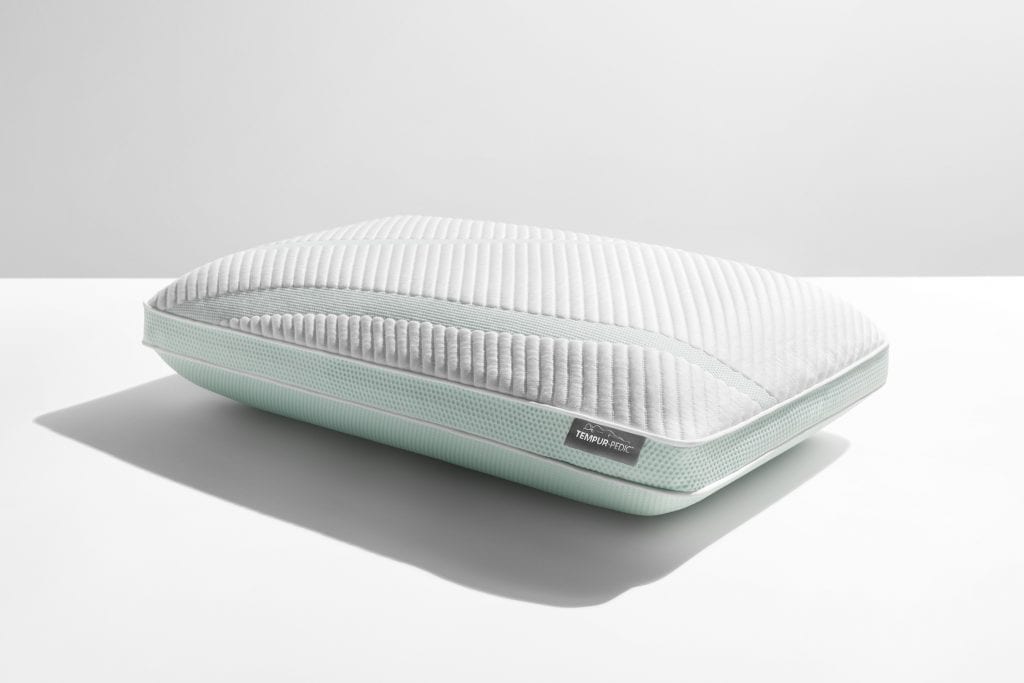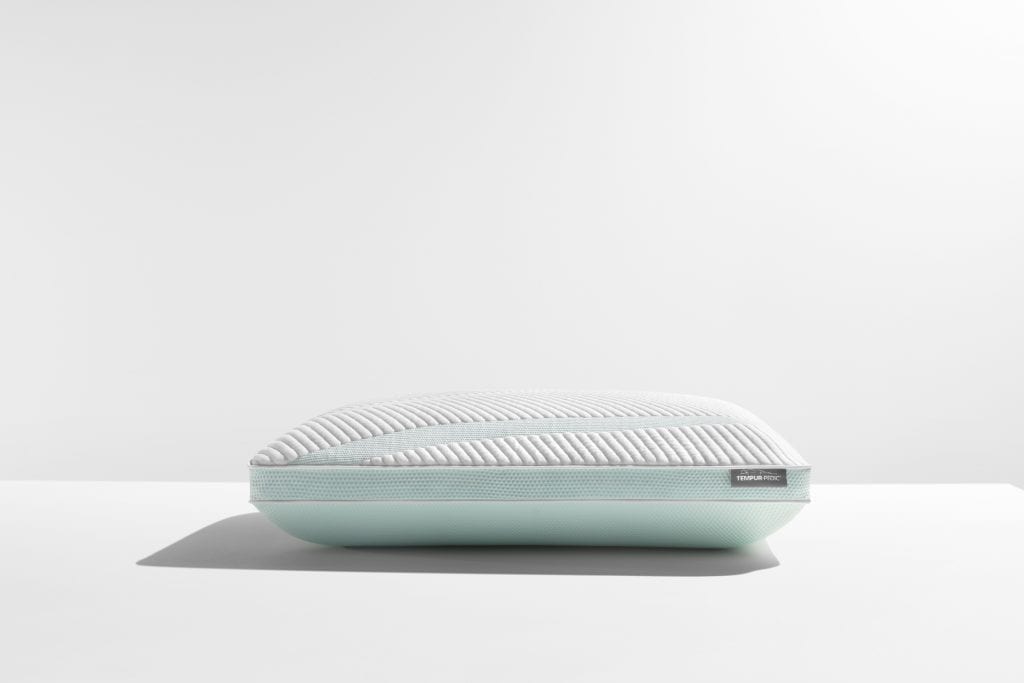 The Pro-Hi Queen Quality
Thanks to premium Temper Technology, the Tempur-Pedic Pro-Hi Queen never loses its shape, leaving you with optimal support throughout the night.

The experts at Tempur-Pedic designed this fantastic pillow with a great deal of thoughtfulness and care and tested it rigorously to ensure that you have a pillow that would maintain the support you need for years to come.

Tempur-Pedic backs up their quality work with a 5-year limited warranty, giving you peace of mind when making your investment into a better night's sleep.
Why Tempur-Pedic? You'll Sleep Better!
When Tempur-Pedic first introduced their mattress 30 years ago, their proprietary TEMPUR® material changed the way the world sleeps. TEMPUR® material is infinitely adaptable, responding to your body temperature, adapting to your weight and unique shape, giving you personalized support and alignment, for undisturbed sleep. The innovation continues today with new mattresses, pillows, bases, and more. All to ensure that every product they offer helps deliver your best night's sleep.
It's Like No Other Mattress Accessory
That's because TEMPUR® material is not typical memory foam. Our proprietary formulation changed the way the world sleeps. And it can do the same for you.
Precisely Adapts To Your Body: TEMPUR® material responds to your body's temperature, weight, and shape for genuinely personalized comfort and support.
No More Tossing & Turning: As it conforms to your body, TEMPUR® material minimizes pressure points that keep you awake.
Helps You Both Sleep Undisturbed: TEMPUR® material dramatically reduces motion transfer so your sleep partner's movement won't disturb you.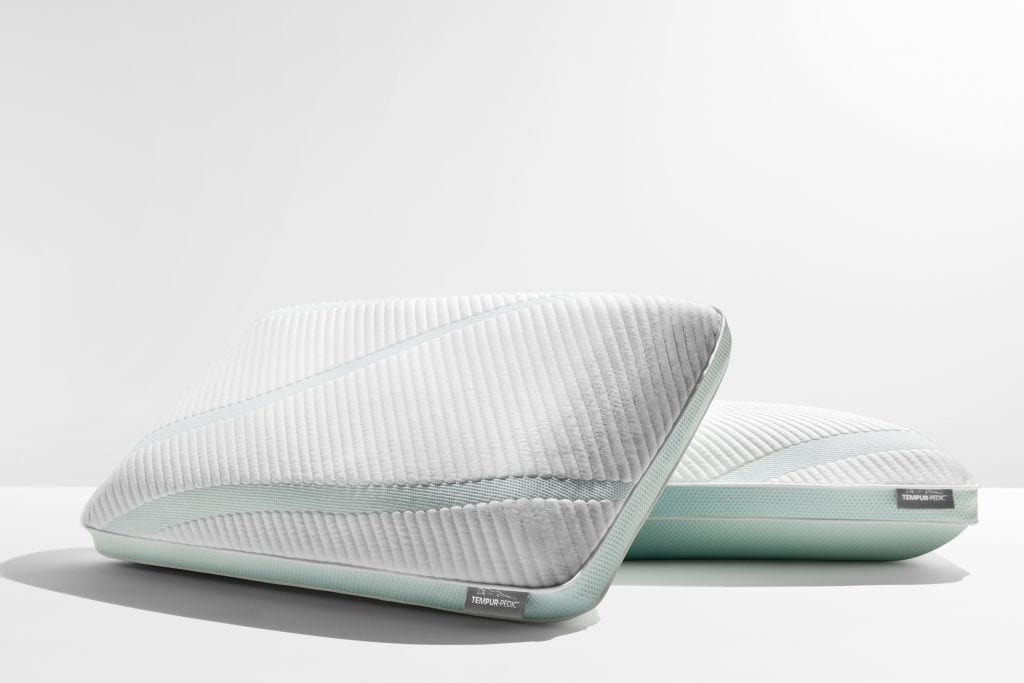 Innovation
Tempur-Pedic is one of the world's largest sleep product manufacturers. They invest a considerable amount of resources in inventing, designing, and engineering the best new sleep products. They keep their product lines at the forefront of technology. Everyone deserves a great night's sleep, so they are constantly in search of new material and technology.
TEMPUR-breeze° COOLING: Engineered at the cellular level to channel excess heat away from the body and out of the mattress
SMART-CLIMATE™ SYSTEM: Moisture-wicking fibers in the cover fabric and SmartClimate™ treatment for cool-to-the-touch comfort.
5-Year Limited Warranty
We believe in the quality of our products, and we build them to last for years. Still, we realize that sometimes things go wrong. To protect you against defects, we include a limited warranty with most of our products. You can read the full text of your warranty using the links below.
Tempur-Pedic At Best Mattress
Best Mattress has the selection and service to provide you with all of your St. George or Las Vegas mattress needs. Locally owned and operated in Las Vegas since 1994, Best Mattress stores have a massive mattress selection which includes Serta, &  Beautyrest by Simmons. We offer mattresses that match your preferences whether you are a back sleeper or sleep better on your side or stomach. Prefer a firm mattress, or want a softer mattress? Maybe a little bit of both? We also provide memory foam mattresses like the iComfort or Tempur-Pedic. Come visit your local Best Mattress store, and we will help you find the right mattress for your preferences and needs!
Tough Choices Made Easy by Our Sleep Experts
The Best Mattress' sleep experts can match you with a bed to meet your unique comfort needs and budget. We offer a variety of mattresses with different comfort levels to fit any budget. Mattresses should be affordable, and all of ours come with a "lowest price guarantee" by Best Mattress. We offer all varying mattress sizes too. So whether you need a King, Queen, Full pillow, or mattress, Best Mattress can help you find your perfect bed!
Satisfaction Guarantee
At Best Mattress, you'll not only find a mattress that fits your sleep style but your budget too, guaranteed! We offer interest-free financing and same-day delivery, and we will even dispose of your old mattress for free!  Come to a Best Mattress store near you. One of our sleep experts will help you find the best mattress for you. With the Best Mattress 120-day satisfaction guarantee or your money back why would you shop anywhere else?
Best Mattress: Your Bedding Accessories Destination
Because every person is different, Best Mattress believes in carrying a wide array of mattresses, accessories, and bed frames. In addition to offering a superior level of customer service and generous product warranties, all of us at Best Mattress is dedicated to creating a warm, welcoming, relaxing environment for our valued customers. We have 21 locations throughout Las Vegas, Mesquite, and St. George, there is a Best Mattress near you. Look for a Best Mattress in your area to see how the right Tempur-Pedic Pillow could improve your sleep tonight.