STORE LOCATION
STORE HOURS
Monday – Friday 10AM – 8PM
Saturday 10 AM – 7 PM
Sunday 11 AM – 6 PM
PHONE
★★★★★
This would be the 3rd time shopping with Best Matress, and I can guarantee you I'll be back a 4th time. I've shopped for family and always direct my friends to these guys because the prices are reasonable and the discounts are satisfying. They EXCEL in customer service, which is sorely lacking in the consumer world right now. I bought my king sized bed set right before closing, and had my purchase delivered before noon the very next day. They were professional, clean, and in and out in 20 minutes. Manager Kevin!! Thanks for being so helpful and assisting me with my needs. You guys are awesome. Thank you so much!
At Best Mattress we work hard to give you the best sleep experience from your mattress by offering the best mattresses on the market. We have many locations throughout Las Vegas, NV, Mesquite, NV, and St George, UT.
Our North Decatur Blvd mattress store is conveniently located right off Highway 215 Bruce Woodbury Beltway on the south side of the highway. Just take Exit 41 and turn south off the highway. Take your first left onto Rice Ave, and then your very next left into the parking lot. We are on the right side of the parking lot located between Sprouts and Petco.
Our sleep experts will help you select the best mattress for an amazing night's sleep. They are highly knowledgeable about all of our mattresses including Sealy, Tempur-Pedic, Serta, Beautyrest, and more.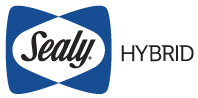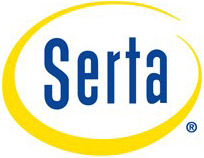 We also offer adjustable bed frames and bases in addition to bedding accessories such as pillows and mattress covers. Whatever your bedding needs, we have what you need to get a great night's sleep.
Whether you prefer to shop online or shop at our store in Las Vegas on North Decatur Blvd, we look forward to helping you find the best mattress. With each purchase, you are guaranteed our Best Mattress Promise.
Same Day Delivery:
We understand that your time is valuable and we will deliver your purchase on the day you choose within a 3-hour window, including same-day delivery!
Best Delivery Service:
Our delivery experts offer a free in-home setup for your purchase. The Best Mattress delivery experts will also do a free removal of your old mattress set, which makes the transition very easy and convenient.
Service and Selection:
At Best Mattress we offer you the best selection of mattresses that guarantee to meet your sleep style, whether you prefer a soft or firm mattress, or you are a back sleeper, stomach sleeper, or a side sleeper. We will make sure that you are met with the best service in the industry.
120-Day Satisfaction Guarantee:
At Best Mattress we understand that getting a good night's sleep is essential, and we promise that you will sleep soundly on your new mattress. It takes our bodies about 30 days to adjust to a new mattress, so our guarantee is a 120-day satisfaction. If you are not satisfied with your purchase we will do whatever we can to make sure that you are sleeping well. Our commitment is to help you find the right mattress for your healthy night's sleep.
We Care About Your Experience
Nothing makes us happier than hearing about a positive customer experience. We love to talk with customers about their shopping experience and their satisfaction with our products. Your comments help us better serve the public. If you have any comments about your mattress or your shopping experience in general, either positive or negative, please don't hesitate to reach out to us. Come on down and see what a good night's sleep can do for you!