STORE LOCATION
STORE HOURS
Monday – Friday 10 AM – 8 PM
Saturday 10 AM – 7 PM
Sunday 11 AM – 6 PM
PHONE
★★★★★
We have been going to this Best Mattess store for years. Customer service is top notch and I always feel heard, respected, and valued. They take such great care and take time to make sure you're happy and we always leave happy! Just purchased our third mattress from them and won't go anywhere else! If you go, make sure and see "Dan the mattress man". He was a complete joy and I would recommend him to everyone I know who needs a mattress!!
At Best Mattress, we simply love to pair our clients up with the best mattress to fit their needs. Although you might be able to find a slew of mattresses online, you won't be able to test them out in person unless you visit a showroom, which is why we have so many locations throughout Las Vegas.
Unlike some other mattress retailers, we only carry the best of the best. We love to work with mattress manufacturers that offer durable, high-quality products so that our customers can get a little more for their investment. Here are just a few of the top brands that we offer in-store: Serta, Tempur-Pedic, and Beautyrest
To keep your brand new mattress safe, clean, and comfortable, we also offer mattress accessories such as mattress bags, stain guards, and even luxurious bedding. Also, because you will be working with a friendly representative who understands these accessories, we can help you to order products that will fit your new mattress perfectly—which can save you a lot of time and effort.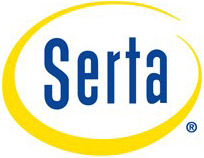 Keep in mind that we also offer loads of valuable information online. Spend some time perusing this website to learn more about our brands, our financing options, and our commitment to quality. You can even pay your mattress invoice online or leave a comment for our manager.
Where to Find Us:
Stop on in during our business hours to talk with us and try out any style of mattresses we carry in-store. You won't have to rush! Take all the time you need to find the perfect mattress.
Our southwest Las Vegas store is located at 4120 Blue Diamond Road, Las Vegas, Nevada 89139. Look for us right between Target and Kohls. Also, because many of our customers visit us after they get off of work, we are open later than most of our competitors. We are eager to talk with you and help you find the best mattress you've ever had.
Come on down and see us today!
Meet the Manager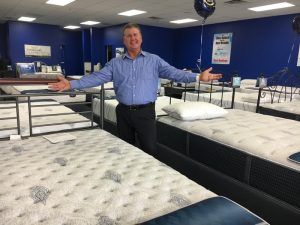 John is a caring salesperson who loves helping people find exactly what they need. Speak with this sleep expert that specializes in Serta, Simmons, Tempur-Pedic, & Five-Star brands. He knows all the details about Simmons products. Whether you are looking for a BeautyRest Black, Silver, or Platinum, he is the guy. Serta's Perfect Sleeper & iComfort definitely fall within his expertise. He can pair any brand with the adjustable base of your dreams at a low price with all the protective accessories that make your sleep the best!
Rest easy, with each purchase, you are guaranteed our Best Mattress Promise:
Same Day Delivery:
We understand that your time is valuable and we will deliver your purchase on the day you choose within a 3-hour window, including same-day delivery!
Best Delivery Service:
Our delivery experts offer a free in-home setup for your purchase. The Best Mattress delivery experts will also do a free removal of your old mattress set, which makes the transition very easy and convenient.
Service and Selection:
At the Best Mattress, we offer you the best selection of mattresses that guarantee to meet your sleep style, whether you prefer a soft or firm mattress, or you are a back sleeper, stomach sleeper, or a side sleeper. We will make sure that you are met with the best service in the industry.
120 Day Satisfaction Guarantee:
At Best Mattress we understand that getting a good night's sleep is essential, and we promise that you will sleep soundly on your new mattress. It takes our bodies about 30 days to adjust to a new mattress, so our guarantee is a 120-day satisfaction. If you are not satisfied with your purchase we will do whatever we can to make sure that you are sleeping well. Our commitment is to help you find the right mattress for your healthy night's sleep.
We Care About Your Experience
Nothing makes our manager, Dan Saielli, happier than hearing about a positive customer experience. Dan loves to talk with customers about their shopping experience and their satisfaction with our products so that we can better serve the public. If you have any comments about your mattress or your shopping experience in general, either positive or negative, please don't hesitate to reach out to us.
We also encourage our clients to visit us on social media to read about our products, services, and how we have helped people in the past. We have active pages on Facebook, Twitter, Google, and even Yelp. Check out previous reviews and feel free to leave your own. We look forward to meeting you!
Come on down and see what a good night's sleep can do for you!