STORE LOCATION
STORE HOURS
Monday – Friday 10 AM – 8 PM
Saturday 10 AM – 7 PM
Sunday 11 AM – 6 PM
PHONE
★★★★★
Anjoly M at Best Mattress on Horizon Ridge and Green Valley was incredibly helpful and super nice. She helped me 3 years earlier with my queen size bed and yesterday she helped me pick king size bed🥰 she was patient and informative and encouraged me to try different styles. Equally awesome are the drivers/ delivery men, showed up on time, helped move my old bed and set up new one with a big friendly smile and eager to help. Definitely recommend this store.
Here at Best Mattress, we believe in helping our customers to find the perfect mattress for their needs. Because shopping for mattresses is easier in person because you can see and feel the different models, we have expanded our business all throughout Las Vegas, Mesquite, and St. George. In fact, we now offer many locations—including three stores right here in Henderson, Nevada.
Unlike some other businesses, quality is our top priority here at Best Mattress. For this reason, we only carry top brands, such as Serta, Tempur-Pedic, and Beautyrest.
These brands offer an unparalleled level of quality for our guests. We also offer excellent mattress and bedding accessories, such as pillows and mattress covers.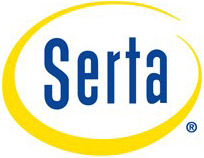 We also work hard to make sure that our website is up to date so that you can find crucial information from the comfort of your own home. You can use this website to learn more about the brands that we offer, see what specials we are currently running, or submit a comment or suggestion to our management staff. If you have recently purchased a mattress set, you can also pay your invoice online.
How to Find Us:
Stop on in during our business hours to talk with us and try out any style of mattresses we carry in-store. You won't have to rush! Take all the time you need to find the perfect mattress.
Our Green Valley location is located at 615 S Green Valley Pkwy #170 Henderson, NV 89052. The store is located at the southwest intersection of Green Valley and Horizon Ridge. We share a parking lot with Walgreens, Target, and Sprouts. Also, because many of our customers visit us after they get off of work, we are open later than most of our competitors. We are eager to talk with you and help you find the best mattress you've ever had.
Come on down and see us today!
Meet the Manager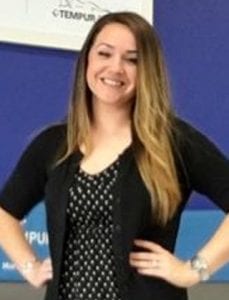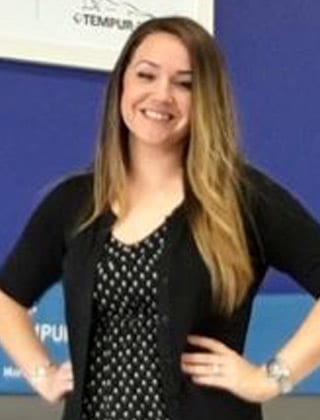 Melissa has a lot of sales experience packed into one great salesperson! She is a sleep expert with knowledge of Serta, Simmons, Tempur-Pedic, & Five-Star brands. She knows all the details about Simmons products. Whether you are looking for a BeautyRest Black, Silver, or Platinum, she is the most knowledgeable! Serta's Perfect Sleeper & iComfort definitely fall within her expertise. She can pair any brand with the adjustable base of your dreams at a low price with all the protective accessories that make your sleep the best!
Same Day Delivery:
We understand that your time is valuable and we will deliver your purchase on the day you choose within a 3-hour window, including same-day delivery!
Best Delivery Service:
Our delivery experts offer a free in-home setup for your purchase. The Best Mattress delivery experts will also do a free removal of your old mattress set, which makes the transition very easy and convenient.
Service and Selection:
At the Best Mattress, we offer you the best selection of mattresses that guarantee to meet your sleep style, whether you prefer a soft or firm mattress, or you are a back sleeper, stomach sleeper, or a side sleeper. We will make sure that you are met with the best service in the industry.
120-Day Satisfaction Guarantee:
At Best Mattress we understand that getting a good night's sleep is essential, and we promise that you will sleep soundly on your new mattress. It takes our bodies about 30 days to adjust to a new mattress, so our guarantee is a 120-day satisfaction. If you are not satisfied with your purchase we will do whatever we can to make sure that you are sleeping well. Our commitment is to help you find the right mattress for your healthy night's sleep.
We Care About Your Experience
Nothing makes us happier than hearing about a positive customer experience. Dan loves to talk with customers about their shopping experience and their satisfaction with our products so that we can better serve the public. If you have any comments about your mattress or your shopping experience in general, either positive or negative, please don't hesitate to reach out to us.
Let Us Know About Your Visit
Our Manager, Melissa Graziano, wants to know about your experience with Best Mattress. If you have any questions, comments, or suggestions for our store, please let her know. Melissa is available by phone or in person at our store during normal business hours. Also, feel free to leave comments or questions on any of our social media pages.
Come on down and see what a good night's sleep can do for you!