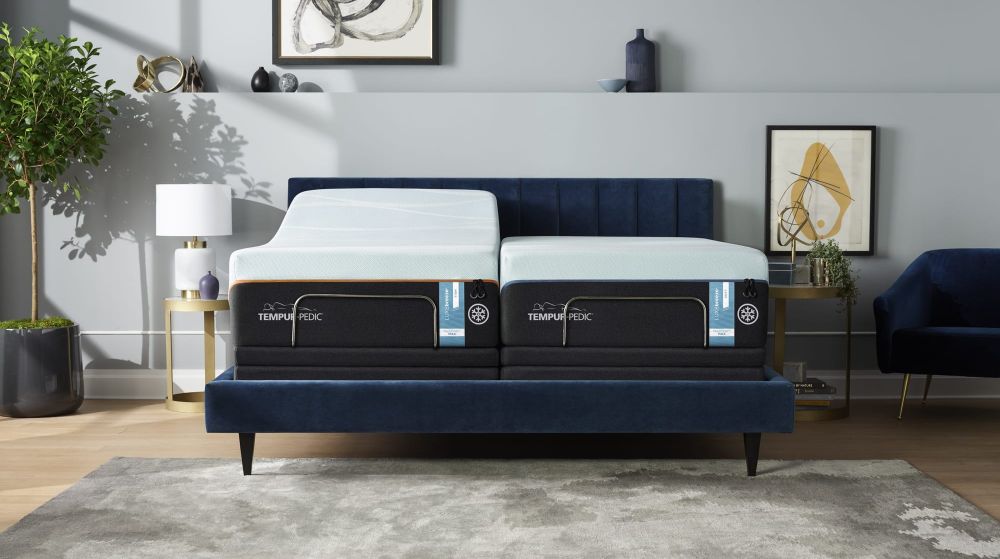 Since any list of top mattresses invariably boasts a few entries from Tempur-Pedic among its numbers, it seems natural that this top mattress manufacturer deserves its own list of best mattresses for 2023. As a brand, Tempur-Pedic has evolved significantly over the years, and the newest crop of its mattresses is certainly no exception. All Tempur-Pedic mattress entries on this list of top choices feature unparalleled motion separation, absorption, and pressure-point relief, so you can sleep blissfully, deeply, and uninterrupted. Each selection is a standout among the brand's product offerings—although, with quality like this, it's difficult to say which is superior among the five.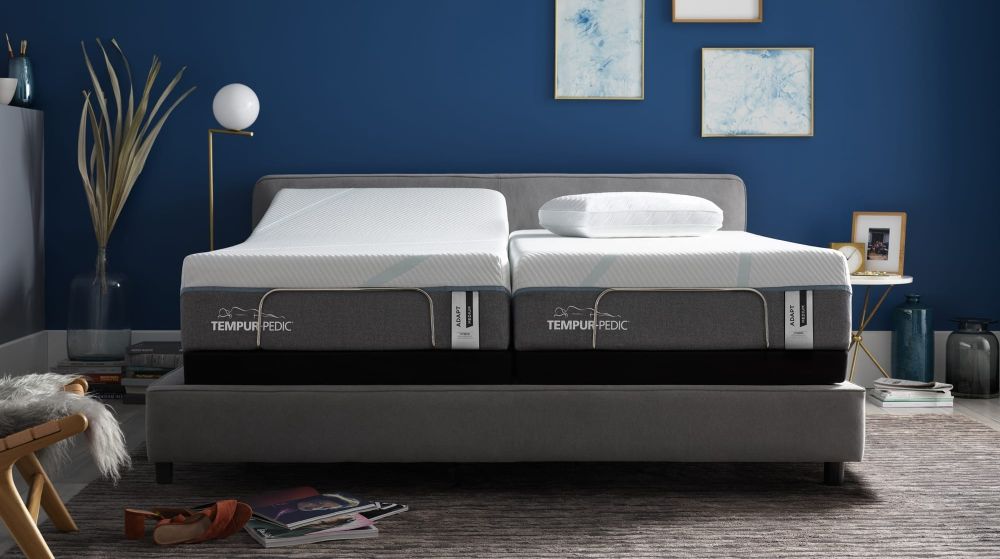 Sink into a great night's sleep with the Tempur-Adapt mattress. As a flagship entry into the Adapt series, it has been specially created and engineered to fit your slumber needs. The mattress features Tempur-Pedic's one-of-a-kind original memory foam material, designed specifically to ease pressure for the utmost comfort. Its stay-cool top layer helps keep you cool on the balmiest of summer nights, ensuring you stay at a comfortable temperature as you sleep. The layer beneath the stay-cool surface is crafted from comfort foam to help you relax and provide your body with the additional support it needs to get comfortable. On the bottom, a special support layer derived from the brand's original material relieves pressure and provides added support for a more restful night's sleep. If you require even more support while you sleep, the TEMPUR-Adapt Medium Hybrid provides personalized support with the use of more than a thousand coiled springs, in addition to the three layers of non-hybrid mattresses contain.
The TEMPUR-Adapt mattress molds to your body, providing comfort, especially to those who experience chronic pain or have trouble staying cool at night. Its pressure-reducing capabilities provide additional support to your spine, improving your posture while you sleep.
The TEMPUR-Adapt mattress features a premium, heavy-duty knit cover which helps prolong the life of the mattress, making it durable and long-lasting, ensuring you'll sleep comfortably for years to come.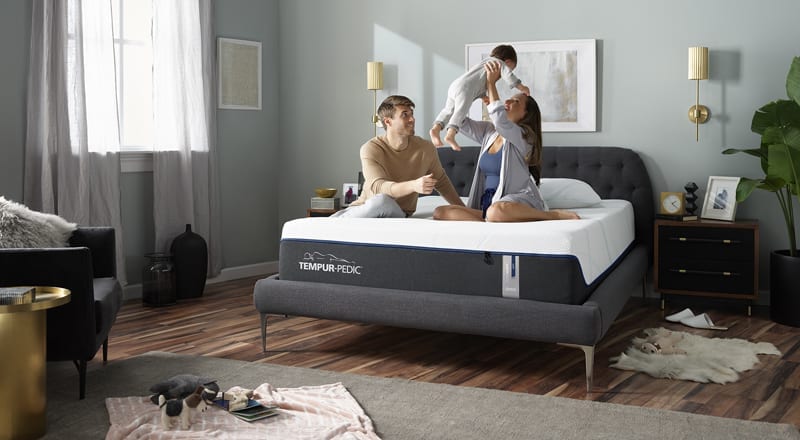 You'll always catch your Zzzs when you're curled up on the TEMPUR-LuxeAdapt mattress. Featuring ground-breaking technology and crafted from unique TEMPUR pressure-relieving materials, the TEMPUR-LuxeAdapt mattress provides superior support to your body, ensuring you fall into a deep sleep every night. Available in both soft and firm, the TEMPUR-LuxeAdapt provides options for a variety of preferences, from soft to firm and all options in between. Its Goldilocks-style rating enables you to find the "just right" option, depending on whether you prefer your mattress firmer or softer.
The TEMPUR-LuxeAdapt mattress has a double cover that is cool-to-touch and enables you to stay cool at night while you sleep, making it ideal for those living in warmer climates. This top layer is removable and washable, making it easy to care for. Beneath the top layer is the comfort layer, which utilizes a TEMPUR patented pressure-relief system that is perfect for those suffering from aches and pains. The material molds to your body, enabling you to get comfortable quickly. Its tight cell structure provides soft cushioning, absorbing pressure from your body and inducing relaxation, while the bottom layer of the mattress provides additional support. The three layers of the TEMPUR-LuxeAdapt elevates the sleep experience with its luxurious touches, tailored support, and pressure relief, making it the perfect mattress to give you a good night's sleep, every night.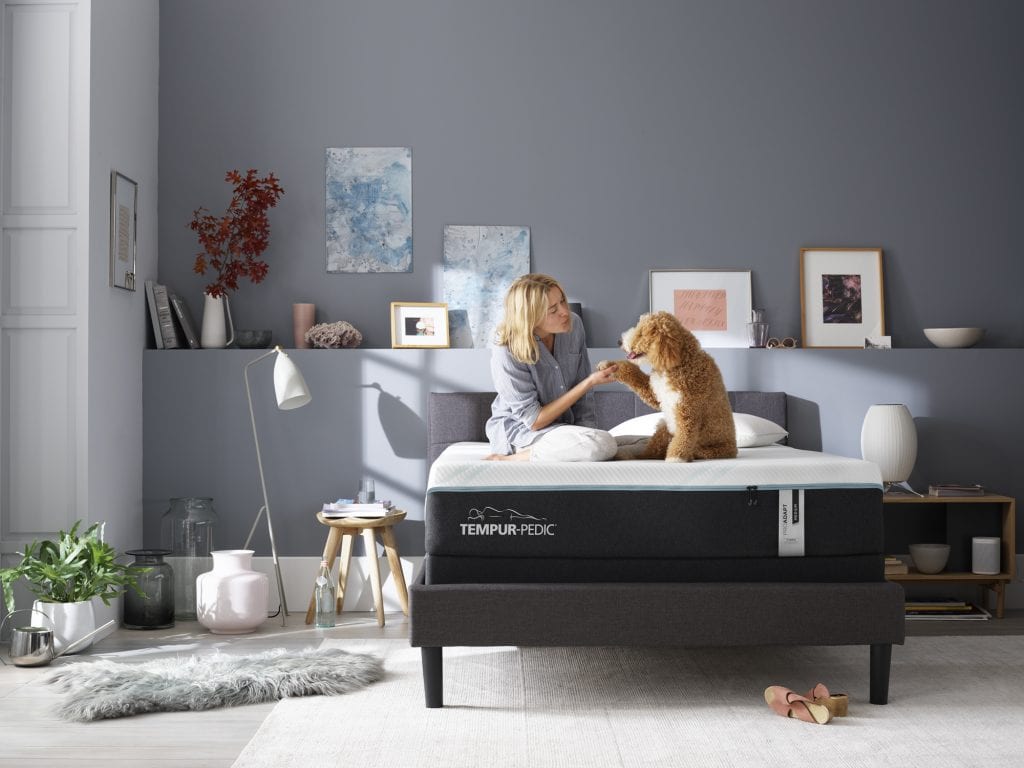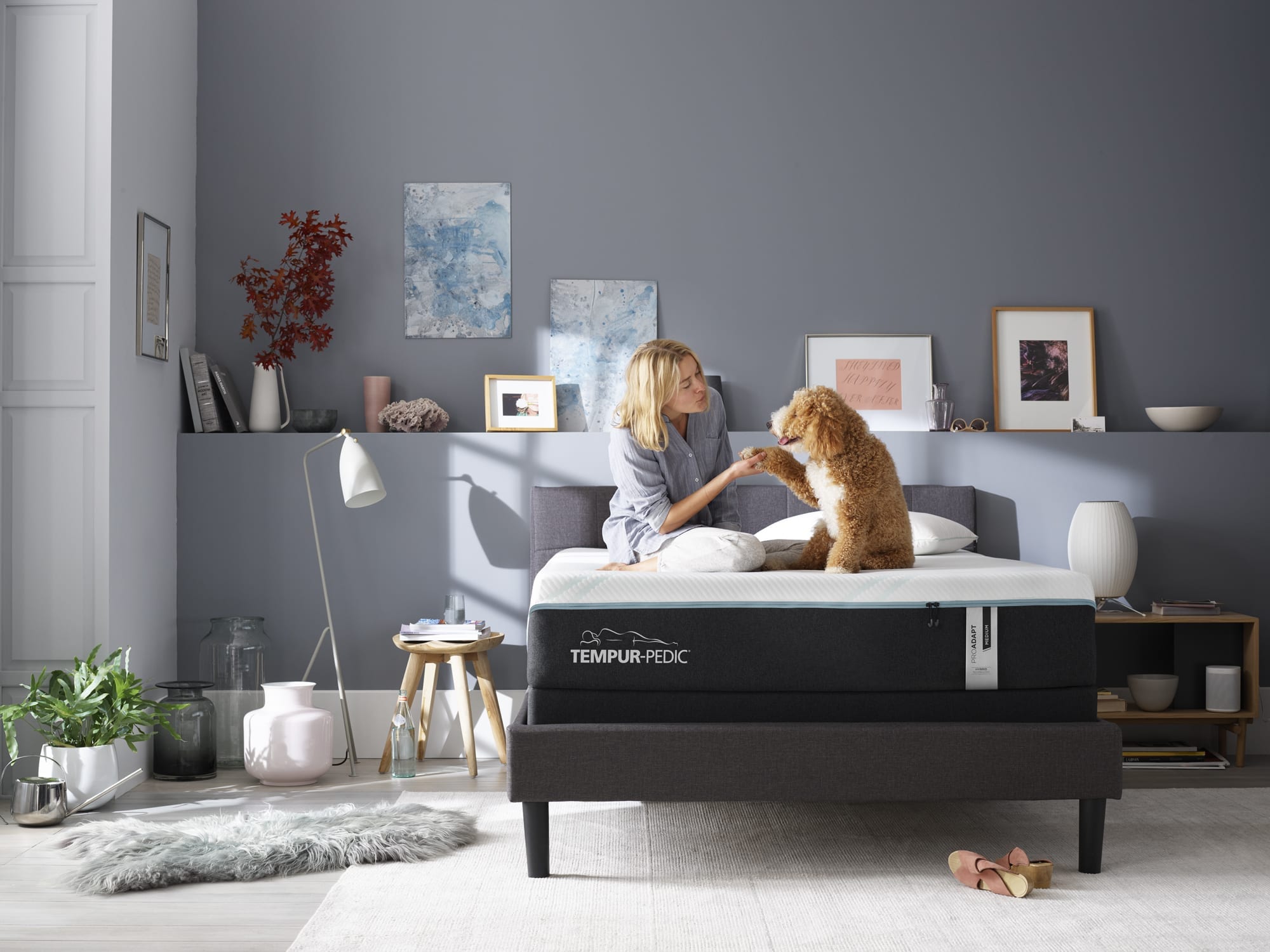 Find your best sleeping position with the TEMPUR-ProAdapt mattress. Featuring an array of customization options, you have your own choice of mattresses, from soft, firm, medium, or medium hybrid. The TEMPUR-ProAdapt mattress features innovative technology, including its Cool-to-Touch SmartClimate Dual Cover Layer. This double-layer top cover is removable and machine washable, making it easy to care for and simple to put back on the bed. The surface layer provides coolness while you sleep, making it perfect for those who have trouble staying cool during the night, and a stretchy inner TEMPUR-ES comfort layer provides extra cushioning, which supports calm and relaxation while you doze. The support layer on the bottom of the mattress consists of TEMPUR's famous pressure-relieving materials that help eliminate aches and pains, making it ideal for those with chronic pain issues. This is one mattress that makes it easy to get comfortable and stay that way all night long.
The Tempur-Pedic pressure relieving materials are the same used by NASA to absorb G-Forces when launching shuttles. This revolutionary mattress is an innovative choice that is both functional and practical at the same time, cradling you in the utmost comfort while you sleep.
Like other Tempur-Pedic mattresses before it, the TEMPUR-ProAdapt conforms to your body, providing an extra cushion that helps even the most restless sleeper sleep easily. The mattress is both durable and long-lasting, so you can enjoy nights of deep sleep for years to come.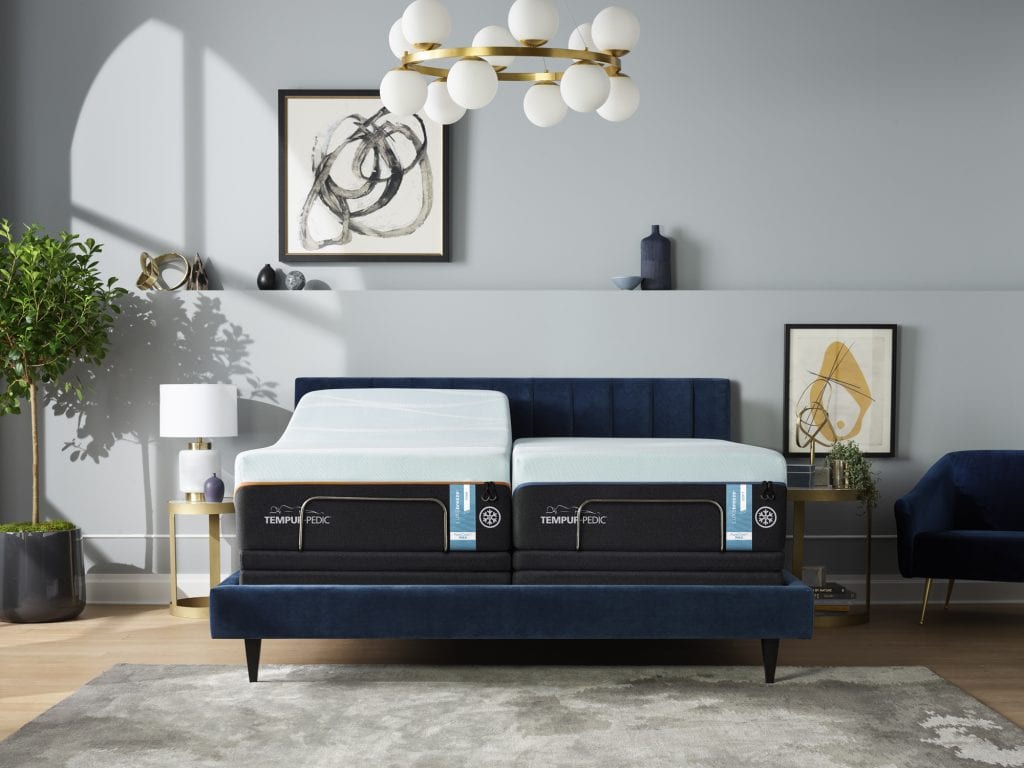 If you "sleep hot" or find yourself suffering from night sweats, then this is the Tempur-Pedic mattress for you. Stay cool at night and sleep sounder with the TEMPUR-LUXEbreeze mattress. You can select from soft or firm to find a mattress that best meets your needs. The TEMPUR-LUXEbreeze provides prolonged relief from hot nights which normally make it impossible to sleep. This mattress features a SmartClimate Dual Cover System which provides instant cooling for instant relief. As a bonus, this cooling mattress from Tempur-Pedic comes with a removable top layer that is machine-washable, making it a breeze to clean. The mattress' inner comfort layer promotes calm and relaxation at night, so you can wake up rested and energized.
The TEMPUR-LUXEbreeze is capable of reducing the temperature up to 8 degrees F, making it perfect for those who have trouble sleeping in warm climates. The mattress boasts Pure Cool+ Phase Change material, which results in coolness that lasts about 20 minutes, enabling you to relax as you fall asleep. The TEMPUR-LUXEbreeze also features a TEMPUR-CM+ comfort layer which is made of ultra-breathable materials that maintain a level of coolness for prolonged periods of time, ensuring that you stay cool all night. The TEMPUR-LUXEbreeze helps prevent dehydration since you lose fluids when you're hot and sweaty all night. This in turn helps prevent lethargy, wasted energy, and upsetting your routine, as staying cool at night helps you prepare for sleep, ensuring that you don't feel tired and rundown in the morning.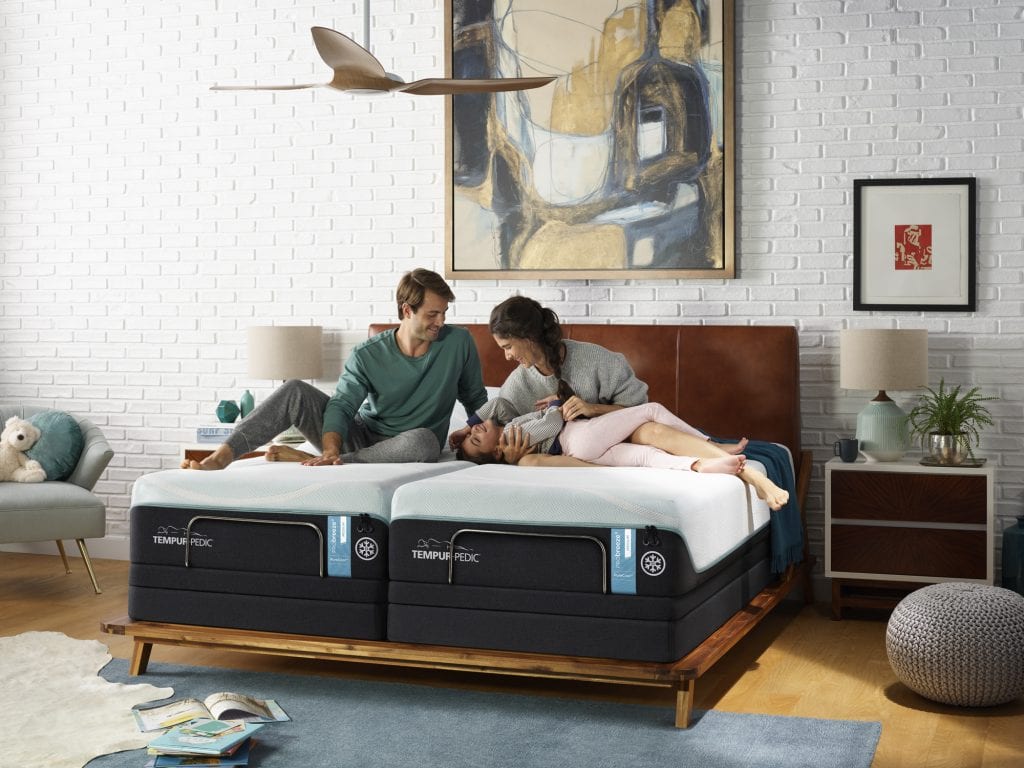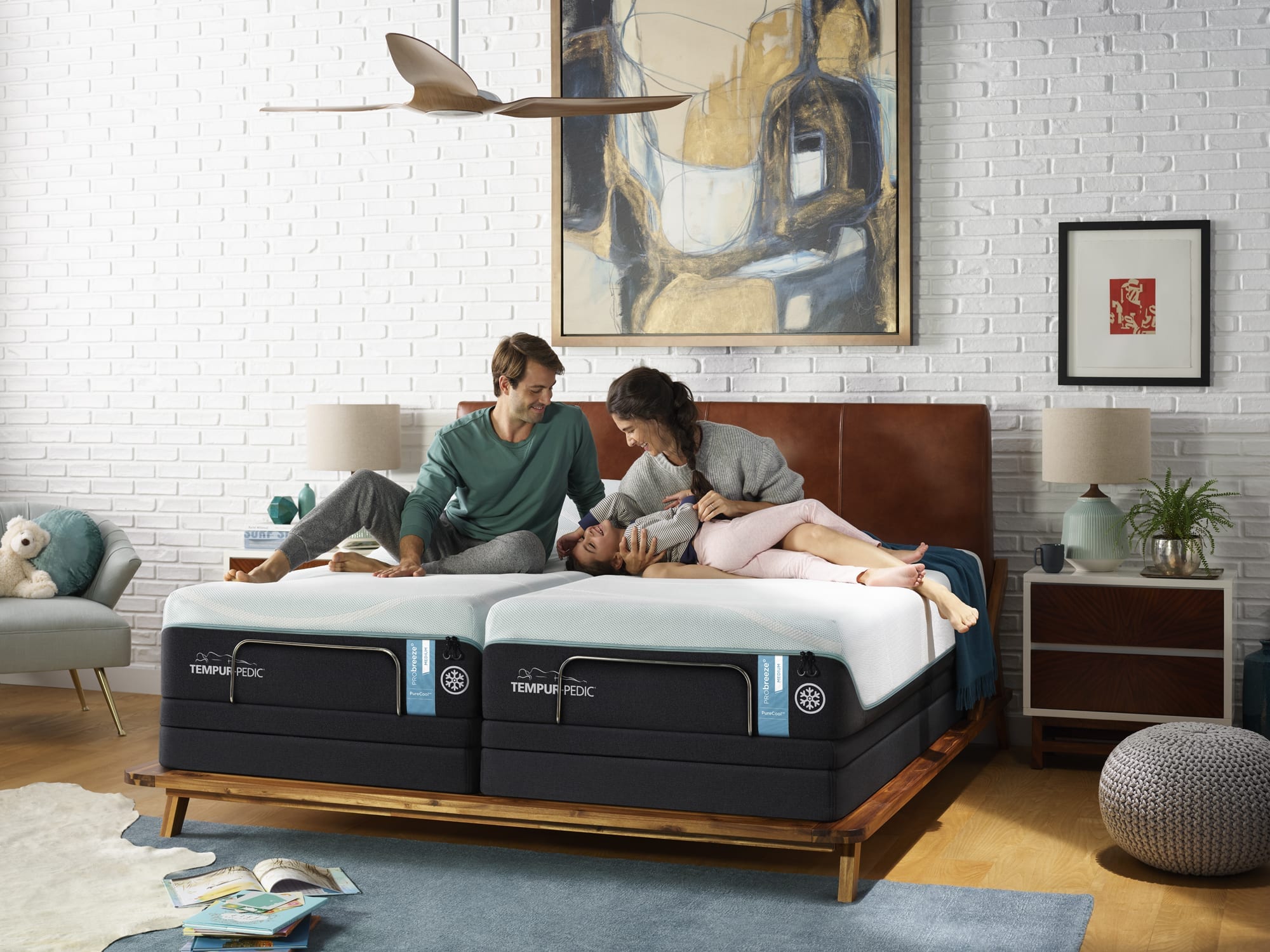 Keep your cool at night with the TEMPUR-PRObreeze mattress, a popular entry on any list of top TEMPUR-Pedic mattresses of 2023. Choose from medium or medium-hybrid to find the mattress that best meets your sleep needs. The TEMPUR-PRObreeze provides you with relief from hot, sweaty nights that would otherwise make it difficult for you to sleep. Its SmartClimate Dual Cover System provides instant cooling and can reduce temperatures up to 3 degrees, making it ideal for those living in warm climates who find it difficult to sleep through the night. Its top layer is removable and machine washable, making it easy to clean and take care of, while its inner layer provides comfort that helps you sleep the whole night through. The mattress consists of Pure Cool+ Phase Change material, which enables it to stay cool for up to 20 minutes.
The TEMPUR-PRObreeze also features a TEMPUR-CM+ layer that is made of ultra-breathable material, which keeps your mattress cool for prolonged periods of time and ensures you a cool night's sleep; in turn, this helps prevent dehydration, lethargy, wasted energy, and upsetting your routine, as you remain cool throughout the night and don't expend any energy sweating or burning any unnecessary energy. The TEMPUR-PRObreeze boasts Tempur-Pedic pressure relieving materials that are the same as NASA uses to absorb G-Forces while launching shuttles, making it an innovative mattress that guarantees you the best night's sleep you'll ever have.
Ready to Choose Your Tempur-Pedic Mattress?
Now that you've decided which of the top Tempur-Pedic mattresses of 2023 you're most interested in, feel confident in your decision. It's hard to go wrong with a Tempur-Pedic purchase. Tempur-Pedic has been revolutionizing the mattress niche for more than 25 years. Mattresses made by Tempur-Pedic are built for long-term use and feature superior construction, cutting-edge materials, and progressive designs. Buyer satisfaction with Tempur-Pedic mattresses is generally high.
And it's easy to see why. When you look beyond Tempur-Pedic's proprietary materials and innovative products, you see a company that's committed to producing quality mattresses that people look forward to coming home to at night. Not all companies on the market put the kind of work into their products that come through in every single offering by Tempur-Pedic. That might be why Tempur-Pedic offers a 10-year warranty with every mattress and a 90-night risk-free trial. It's that confident in its products.
If Tempur-Pedic's best mattresses of 2023 are any indicator, then the company is living up to its reputation for ground-breaking products that provide the ultimate sleep experience for consumers. The bottom line, though, is that Tempur-Pedic knocks it out of the park with every mattress it brings to market, and the five top mattresses of 2023 underscore the brand's continual evolution.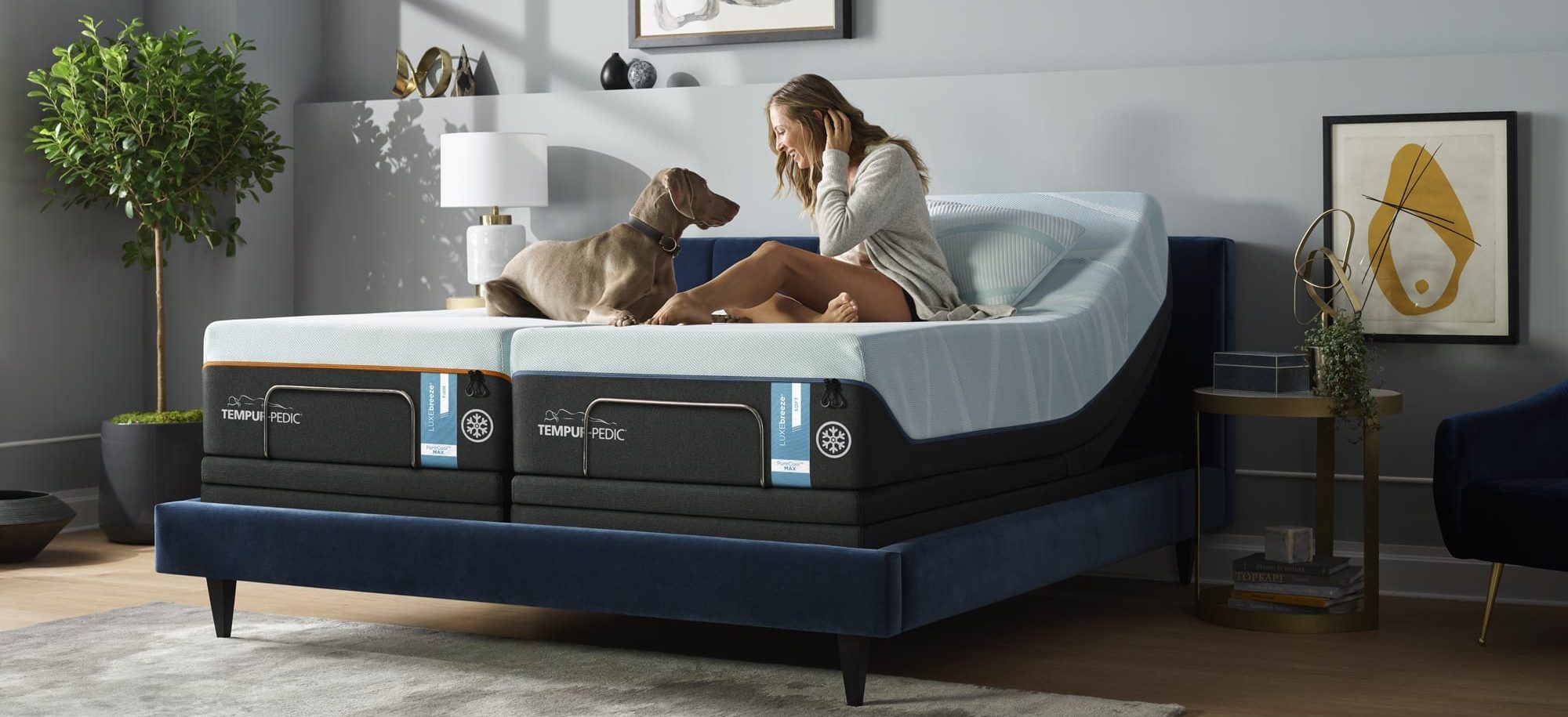 The importance of getting a good night's sleep cannot be undervalued. When you have had a poor night's rest, you wake up in the morning feeling groggy and tired! It spoils your entire day. One of the ways that you can stop this from happening is by investing in a good-quality mattress. After all, a […]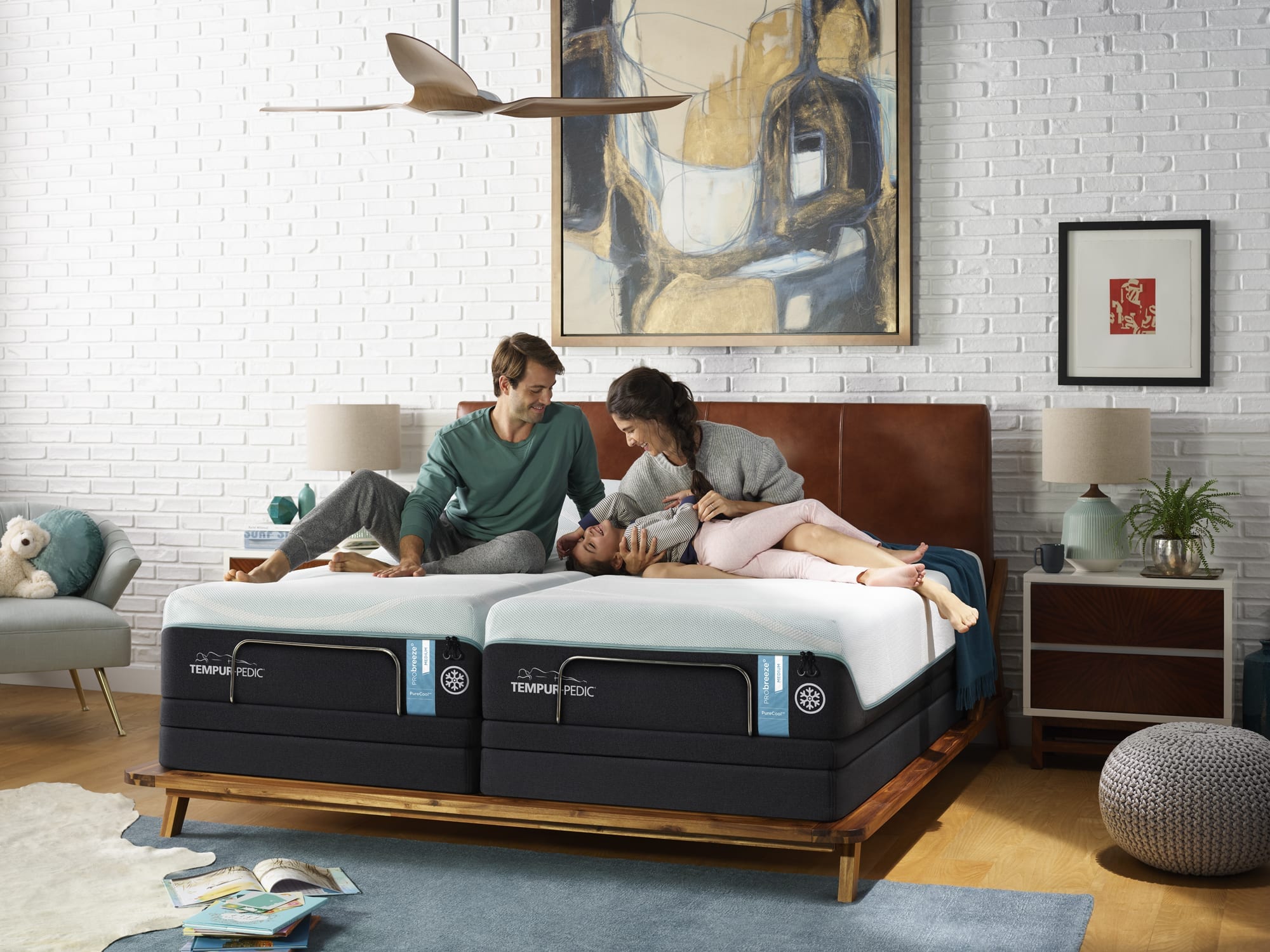 An excellent mattress does more for your health than provide comfort. Did you know a good rest can help regulate your sleep-wake cycle? Your sleep equipment is essential because you spend a significant amount of time of your life slumbering. Additionally, sleep accounts for much of the movements and posture you have during waking hours. […]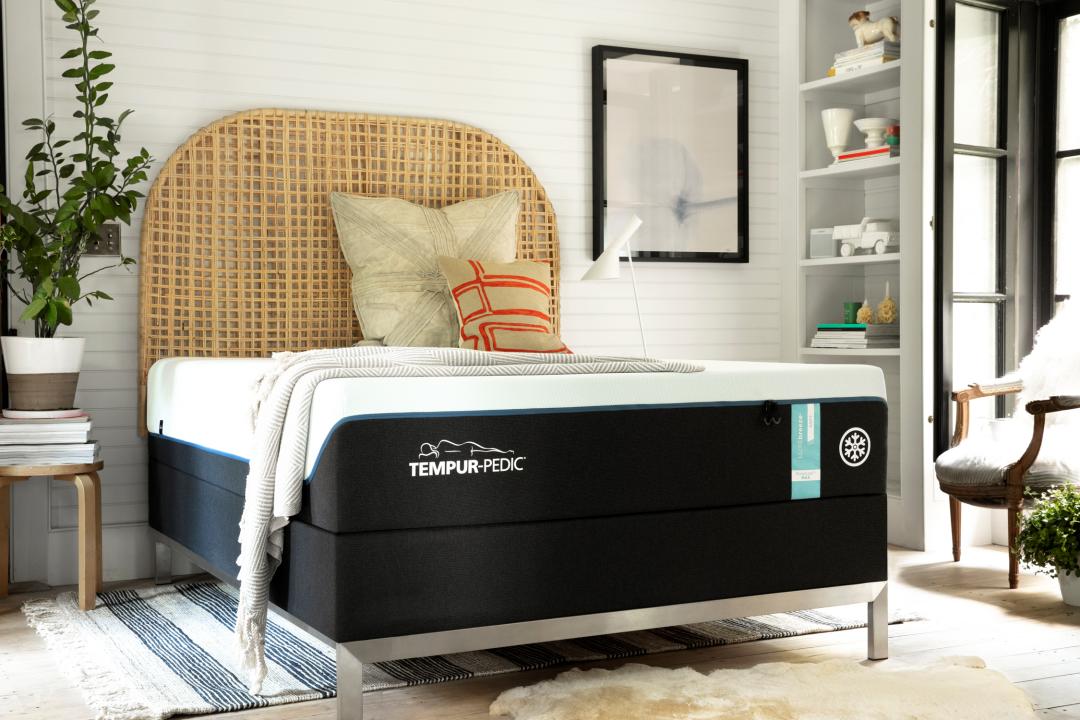 At Best Mattress, we know the importance of getting a good night's sleep. And we know that the right mattress makes all the difference. That is why we are so proud to be one of the leading Tempur-Pedic stores in Las Vegas, NV. Whether it's advanced pressure relief or ultimate cooling comfort you're after, award-winning […]