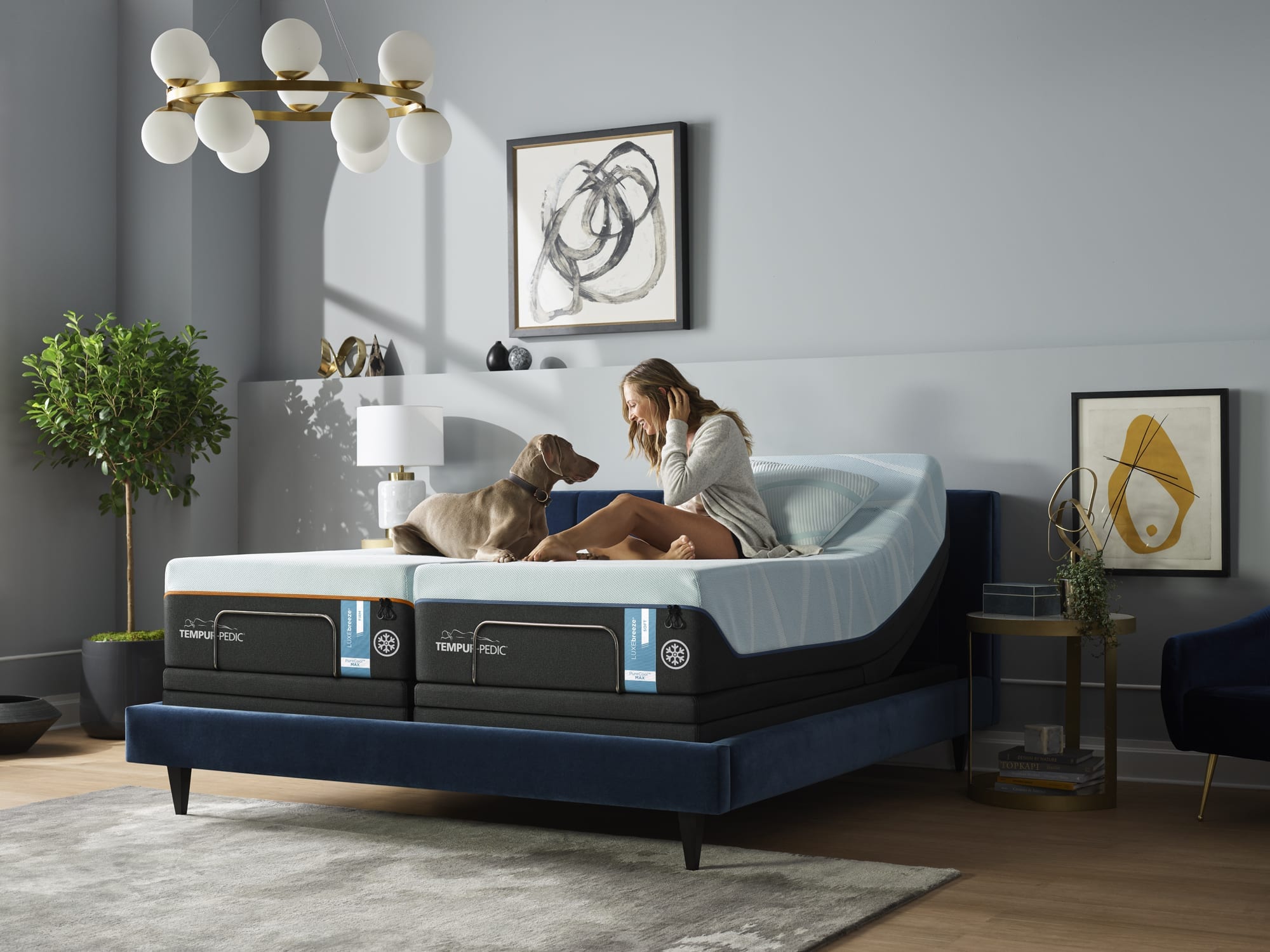 The importance of getting a good night's sleep cannot be undervalued. When you have had a poor night's rest, you wake up in the morning feeling groggy and tired! It spoils your entire day.
One of the ways that you can stop this from happening is by investing in a good-quality mattress. After all, a poor-quality mattress cannot only keep you awake at night, but it can cause a lot of pain as well. This is why it is imperative that you invest in a comfortable and high-quality mattress.
One company that has an excellent reputation in the industry is Tempur-Pedic. But, what is it about their mattresses that make them so popular? Read on to discover how this Tempur-Pedic has managed to build an excellent reputation in the industry today.
Tempur-Pedic Background
Before we tell you a bit more about Tempur-Pedic mattresses and why they are held in such high esteem, let's take a look at the brand. The company established in 1992, meaning they have around three decades of an established name in the industry.
Tempur-Pedic manufactures and distributes pillows and mattresses created from viscoelastic foam. The company has its headquarters in Lexington, Kentucky, at the Coldstream Research Campus, as well as manufacturing plants in Albuquerque, New Mexico, and Duffield, Virginia.
Originally, TEMPUR® was based on research by NASA to create a material that would improve survivability and cushion aircraft seats should there be an accident. The very first mattress from the brand was launched by a Swedish technical foam firm named Fagerdala World Foams. The brand was brought to the U.S. in 1929, and that is how Tempur-Pedic was founded.
Since then, Tempur-Pedic has gone from strength to strength, winning numerous awards for its products! To say that they are now one of the leading brands in the world of mattresses would be an understatement.
The Popularity of Tempur-Pedic Mattresses
There are many different kinds of mattresses available for sale today, which claim to provide huge health benefits and a magical sleep experience. However, very few live up to this. Luckily, Tempur-Pedic is different. In fact, there are a number of different health benefits to sleeping on a Tempur-Pedic mattress. So, let's take a look at them in further detail.
Motion Transfer Reduction
Tempur-Pedic mattresses are known for reducing motion transfer. This is perfect for people who struggle to sleep because their partner tosses and turns. The memory foam has the unique ability to absorb shock. This is what they were originally designed for by NASA. Therefore, they effectively reduce the movement of a restless sleeper. You can continue to enjoy your blissful and restful night's sleep!
Relief from Allergies
Another benefit of a Tempur-Pedic mattress is that it can lower allergy symptoms that other mattresses can cause. When night after night you get a restful night's sleep throughout allergy season, you are enabling your body to heal and your immune system to strengthen. The material of a Tempur-Pedic mattress will also aid in terms of preventing dust mites and other allergens from building up within the mattress. All of this comes together to help you enjoy a much better night's sleep!
Tempur-Pedic's Spine Alignment
The famous material that is used to create the cloud-like mattresses that Tempur-Pedic makes conforms to the shape of your body, hugging every curve correctly. A lot of consumers have stated that they have experienced less back pain after making the switch to a Tempur-Pedic. This is because of the way the mattress conforms to your body, helping to keep both your neck and spine aligned. In addition to the mattress's incredible comfort, Tempur-Pedic pillows are also amazing! They have a lot of different comfort options and shapes to select from to maximize your sleep experience.
Pain Relief
Last but not least, we cannot talk about Tempur-Pedic mattresses without discussing pain relief. Tempur-Pedic utilizes polyurethane/viscoelastic foam created by NASA. This material alleviates pressure points by evenly distributing your weight and providing support where needed. The manner in which the foam shapes the body enables you to sleep throughout the night without any pain.
As well as conforming to your body, your Tempur-Pedic mattress also assists with regulating your body temperature in most models but more specifically the TEMPUR-breeze° collection. No more waking up sweltering hot and not sleeping well. The TEMPUR-breeze° collection is their most advanced cooling mattress.
Purchase A Slice of Heaven with a Tempur-Pedic Mattress
If you like the sound of a Tempur-Pedic mattress, Best Mattress in Las Vegas and St. George has many models to choose from. You may also shop online and have the mattress delivered to your door. Best Mattress will even take your old mattress off your hands. If you have any questions, please do not hesitate to contact us at one of our many locations. We are happy to help you in any way we can.