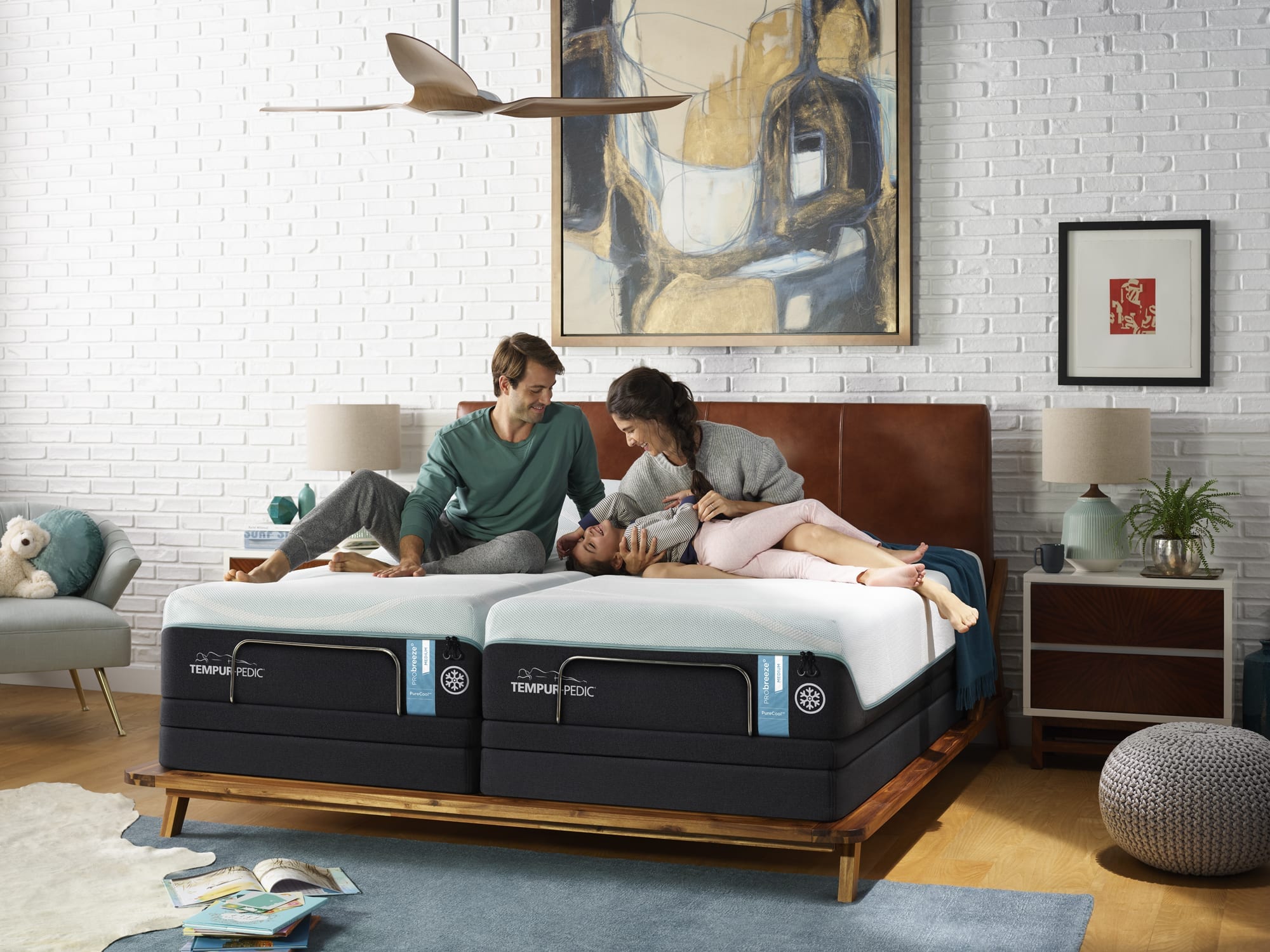 An excellent mattress does more for your health than provide comfort. Did you know a good rest can help regulate your sleep-wake cycle? Your sleep equipment is essential because you spend a significant amount of time of your life slumbering. Additionally, sleep accounts for much of the movements and posture you have during waking hours. Sub-sleeping conditions cause muscular and skeletal pain, discomfort, and soreness. Best Mattress stocks Tempur-Pedic mattresses designed to eradicate such sleep-related problems.
A Tempur-Pedic mattress provides comfort and support with precision. It naturally aligns your spine, preventing incidences of aches and pain in your lower back, arms, and shoulders. It also curbs chronic pain.
Best Mattress has a wide range of Tempur-Pedic mattresses and adjustable bases in Las Vegas and St. George, UT. The mattresses cater to your preference, sleeping style, satisfaction, and—most importantly—your health.
Tempur-Pedic Mattress
You may be wondering which Tempurpedic mattress is suitable for you? If yes, Tempur-Pedic® mattresses are classified on a scale ranging from softness to firmness. Each product category has a representation on this scale.
TEMPUR-Adapt® Mattresses
The word 'adapt' from TEMPUR-Adapt® stems from the adaptive support rendered by the mattress while you lie down. Best Mattress sells TEMPUR-Adapt® medium and medium hybrid mattresses.
TEMPUR-Adapt® Medium
Features
It has Tempur-Pedic's signature patented memory foam with the original formula invented by NASA to cushion astronauts against pressure.
It has three unique layers.
A cool-to-the-touch top cover brings down temperatures while you rest.
The middle portion is made up of Tempur-ES® foam that enhances comfort and relief.
The last layer has the original TEMPUR® memory foam for customized support.
TEMPUR-Adapt® Medium Hybrid Mattress
The medium hybrid mattress has similar characteristics as the medium mattress. However, aside from the three layers, this mattress has over 1000 TEMPUR®-produced coil springs for additional support.
TEMPUR-LuxeAdapt® Mattress
The TEMPUR-LuxeAdapt® mattress is ideal for you if you like either a soft or firm mattress. While it carries the features of the Adapt mattress, it has additional luxuries.
Features
It has the standard three layers
The top portion has a SmartClimate Dual Cover System for cooling. The cover's outer layer comes with a zipper, making it removable and washable.
The soft LuxeAdapt has a 9cm TEMPUR-ES® comfort layer and a support layer made of TEMPUR-APR+™, providing 30% extra ultra-adjustable relief. On the other hand, the firm LuxeAdapt has a 7cm comfort layer made of the original TEMPUR® and a 5cm TEMPUR-APR+™ support layer.
TEMPUR-ProAdapt® Mattresses
The ProAdapt® mattress comes in soft, firm, medium, and medium hybrid. Each mattress has varying degrees of thickness and foam concentration. All of them in this line have three layers, like the TEMPUR®-Adapt series. The hybrids have other springs for extra support.
Features
| | | | |
| --- | --- | --- | --- |
| ProAdapt® Soft Mattress | ProAdapt® Medium Hybrid | ProAdapt® medium mattress | ProAdapt® Firm mattress |
| 5cm TEMPUR-ES® comfort layer and a 5cm TEMPUR-APR™ support layer. | 6cm layer of TEMPUR-ES® comfort layer and a 4cm layer of the TEMPUR-APR™ support layer. It also comes with over 1000 spring coils. | 5cm of the original TEMPUR® as the comfort layer and 5cm of TEMPUR-APR™ as the support layer. | 3cm TEMPUR-APR™ as the comfort layer and 5cm of the original TEMPUR® as the support layer. |
Benefits
Durability – the mattress's longevity is not limited to the extraordinary foam. It also has a heavy-duty cover that preserves the form and prevents wear and tear.
Temperature cooling – if you are a hot sleeper, the entire Adapt series has a fantastic cooling effect reducing night sweat incidences.
Tension relief – the mattress foam absorbs all the pressure on your body's strained regions.
Motion absorption – the foam absorbs the energy generated from sleep postures and motions, letting you sleep undisturbed with your partner.
Customizable sleep positions – the Tempur-Pedic mattress harmonizes with your weight, shape, and temperature.
TEMPUR-breeze®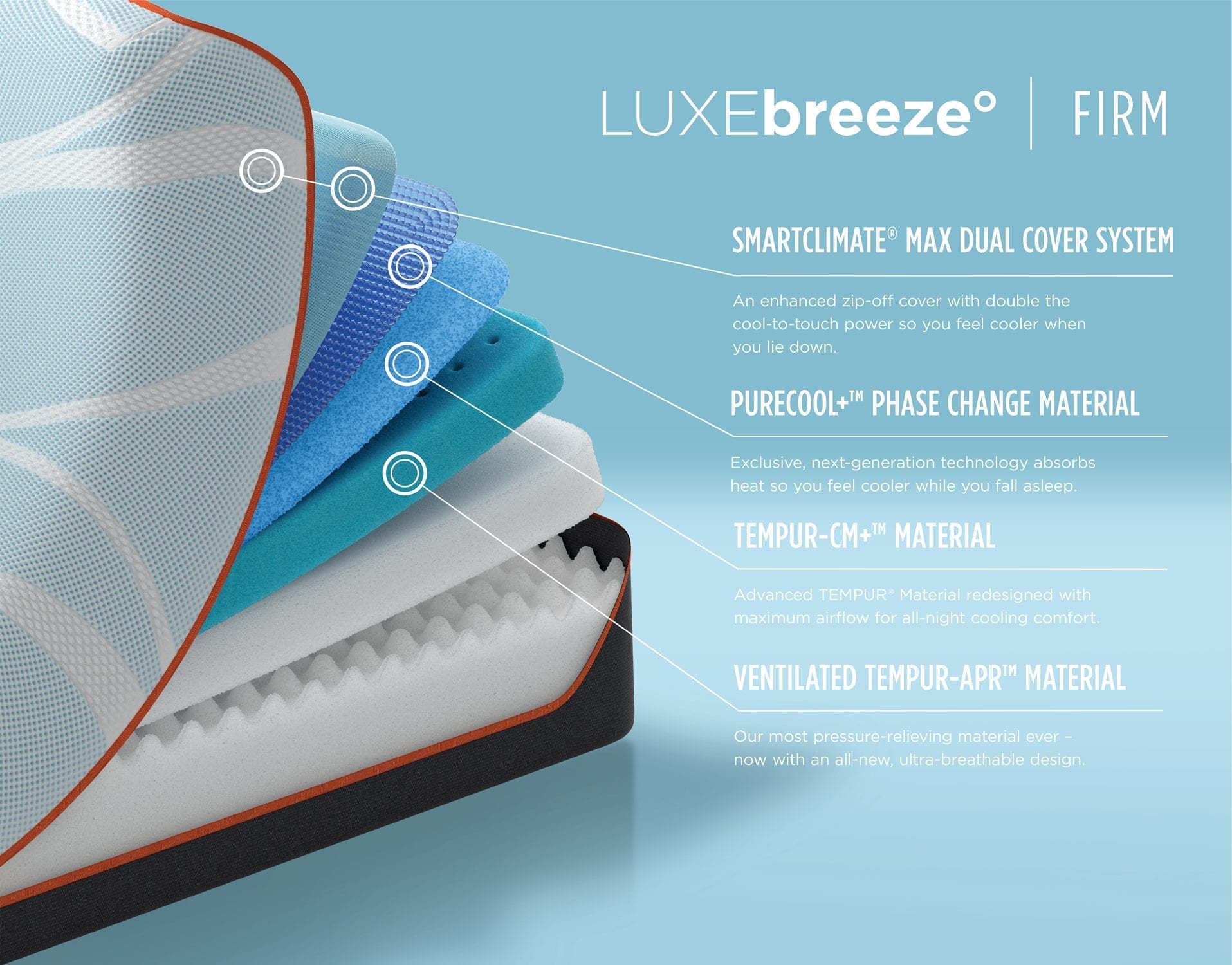 Both Las Vegas and St. George, UT, have hot climates. The nights can be unbearable. TEMPUR-breeze® is designed to help you withstand these hot and dry nights.
The mattresses have three layers like any Tempur-Pedic mattress. However, it comes with additional cooling features.
TEMPUR-breeze® Cooling Features
SmartCover Dual cover top – the two layers bring down temperatures courtesy of the infused cooling fibers.
Pure Cool+ Phase Change sheet is heat absorbent and fosters aeration.
TEMPUR-CM+ material recycles heat and humidity, expelling them out of the mattress.
Best Mattress has both the ProBreeze and LuxeBreeze. The Probreeze mattress is available in medium and medium hybrid. It reduces temperatures by 3° while the LuxeBreeze mattress can reduce temperatures by up to 8°.
The LuxeBreeze has Temper-Pedic's signature ultra-pervious TEMPUR-APR material known for lowering the pressure in your body and cooling down temperatures. The ProBreeze has original TEMPUR® material as the support layer.
Benefits
Up to eight hours of cooling, which prevents dehydration, lethargy, and insomnia
Cooling begins as soon as you hit the sack because of the Pure Cool+ Phase Change material
It helps to reduce temperatures by up to 8 degrees.
Tempur-Pedic Adjustable Base
Sleeping on a flat surface puts a lot of tension on your body's pressure points, particularly the hip bone, tailbone, scapular, or nape. Much of cervical and lumbar pain and stiffness are outcomes of bad sleep postures. Apart from skeletal and muscular issues, your sleeping position also affects your breathing. This prompts snoring because of collapsed airways. Tempur-Pedic's adjustable base is designed to address these issues and improve your sleep quality and health.
Best Mattress has four varieties of Tempur-Pedic adjustable bases.
TEMPUR-Ergo® Extend Adjustable Base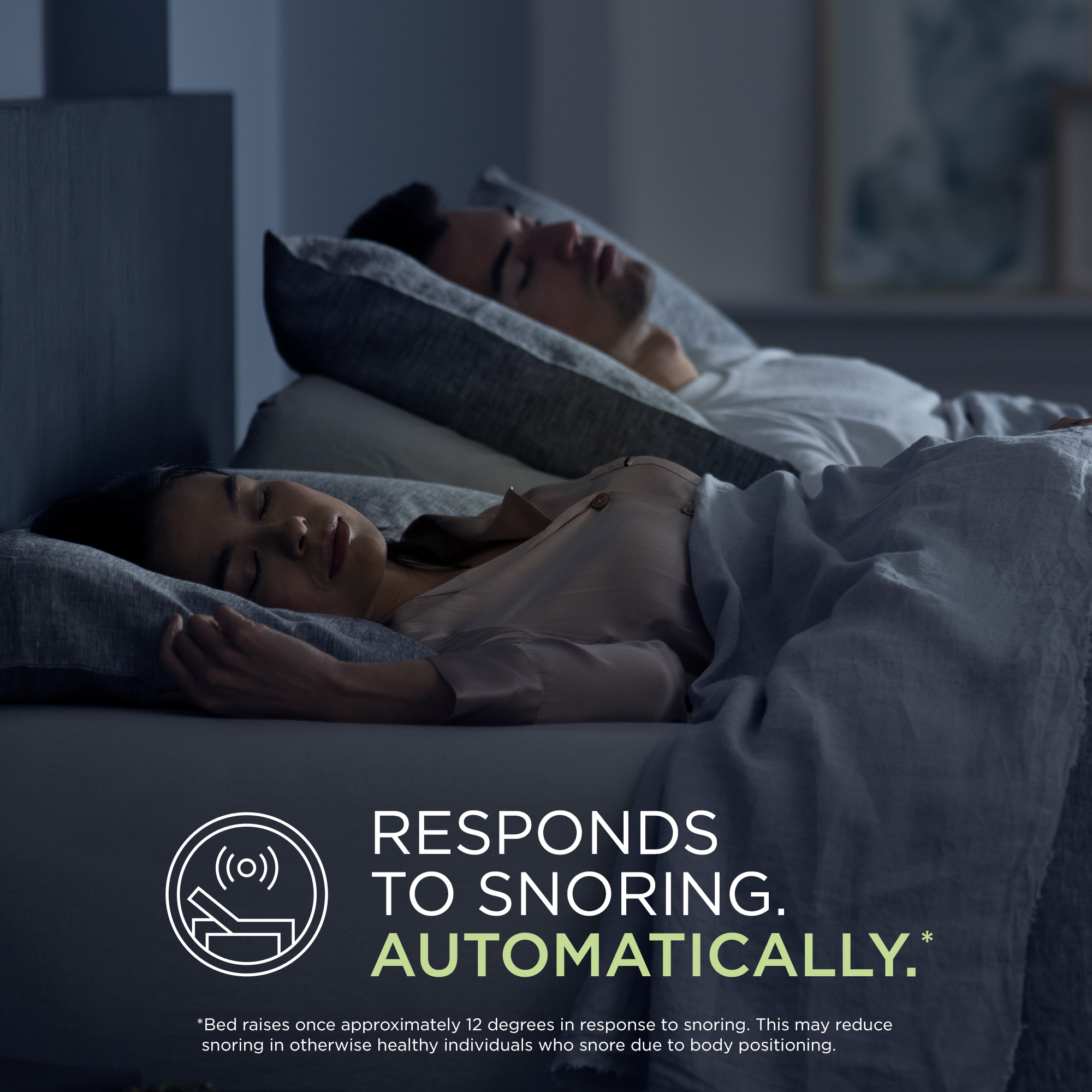 The TEMPUR-Ergo® Extended Adjustable Base uses state-of-the-art technology to keep you well-rested. The base is incorporated with QuietMode™. QuietMode™ inclines your mattress at an angle that keeps your airways from collapsing, preventing snoring. PerfectSeat™ is another technology included on the bed to give you a natural sleep posture.
Features
The adjustable base lifts your head at 57° and your feet at 40° creating a perfect resting position.
It comes with a wireless remote, which has backlighting for sight in the dark.
It has head and foot massage zones with three intensity levels.
The adjustable base makes pillow tilts for more head and neck support.
The base has three-in-one legs, lessening the process of expanding the mattress height.
It also has an in-built AI sleep tracker that monitors snoring, sleeps period, and behavior.
TEMPUR-Ergo® Adjustable Base
Features
The TEMPUR-Ergo® adjustable base has:
QuickMode™ technology
Wireless remote for easy angle adjustments
Lifts the head at 57° and feet at 46° – a position suitable for napping, resting, working, and watching TV
Adjustable legs
Lighting under the bed
USB ports
Zero gravity presets – hoists you to weightlessness while alleviating the tension off your back
TEMPUR-ERGO® 2.0 Adjustable Base
You will love the TEMPUR-ERGO 2.0 Adjustable Base.
Features
Ergonomic head and feet presets – it raises your head at 57° and feet at 50°
Wireless remote
Has a flat position preset
Height adjustable options
Benefits
The adjustable base aligns your spinal cord eliminating strain and pressure from your back.
It keeps your airways open, providing relief for asthmatic individuals. An open trachea improves breathing as well reducing snoring instances
It boosts oxygen flow in your body – thus helping you easily fall asleep. The oxygen boost to your head also prevents headaches.
The adjustable base offers plenty of comfortable sleeping positions enabling you to fight sleeplessness as you revel in comfort
It helps you remain in sync with your internal sleep-wake clock
You can find all of these Tempur-Pedic mattresses and adjustable bases at Best Mattress in Las Vegas and St. George, UT.