There are a lot of mattresses out on the market these days. It can at times be overwhelming to figure out what makes one stand out above the other.  Some customers may be curious to know more about specific brands and what can make them unique. Serta's Perfect Sleeper mattress is one that is more recognizable, and that is because of it's history as being one of the most comfortable mattresses available.
How long has the Perfect Sleeper been around? Well, it's actually older than Serta themselves! By 2 years in fact. The Perfect Sleeper was introduced in 1931 and Serta was created in 1933.  That is over 70 years of being a part of America, and has been sold to millions of satisfied customers all around the country. Serta is the #1 mattress manufacturer in the United States, and Best Mattress is proud to sell their mattresses at all of our locations in Las Vegas, Mesquite, and St. George.  But keep in mind it isn't just the history of the Perfect Sleeper that has made it one of the most iconic mattresses today. You perhaps remember this hilarious marketing campaign Serta started in 2000:
The counting sheep have actually been inducted into the advertising hall of fame in 2008! If you see these counting sheep you know that you have found Serta. Most of our stores actually have a counting sheep if you would like to see one for yourself!
Of course it isnt just because of the marketing that has made the Perfect Sleeper one of the most popular mattresses ever.  It is also the technology and quality of materials used that can help you sleep at night and stay asleep.  Each Perfect Sleeper is manufactured in the USA and if it is a spring, or hybrid mattress, it has Serta's 739 Custom Support® Individually Wrapped Coil System. It is designed to react to your body movements and give you the same level of comfort you'd expect from a mattress with more coils.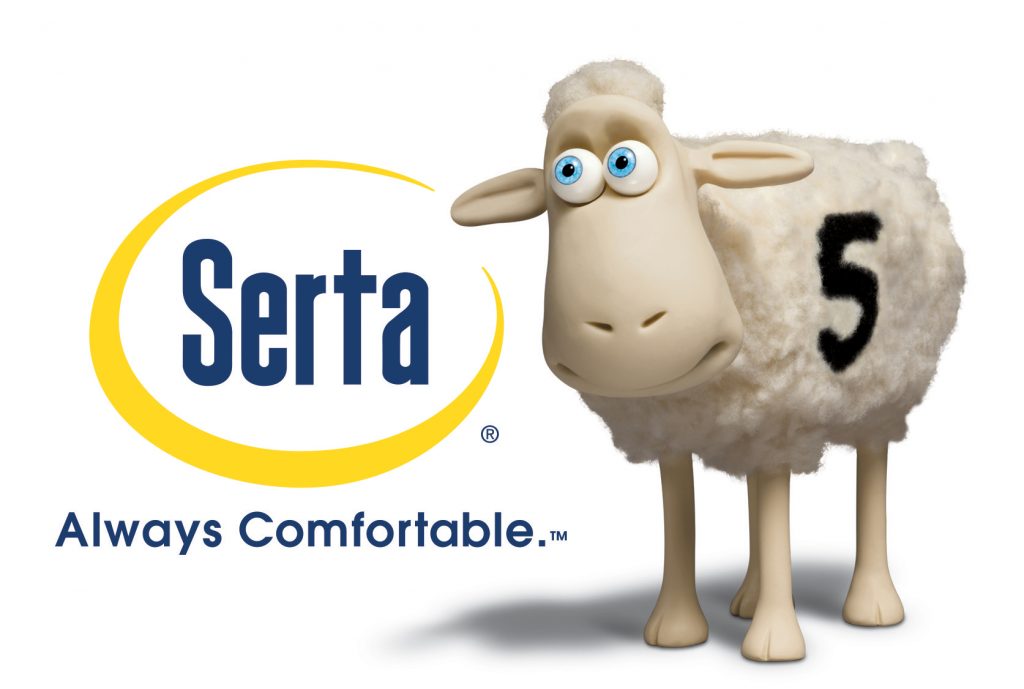 Also each Perfect Sleeper has BestEdge® Foam Encasements which is an additional section of foam that surrounds the mattress to give you better support on the edge of your mattress. No longer will you have to worry about edge roll off and will also gain more sleeping surface.  Each year Serta is committed to innovate and create more technological advances to make a better mattress so you can have better sleep. We hope that you enjoyed learning a little more about Serta's Perfect Sleeper!
Best Mattress is committed to helping our customers have more restful & comfortable sleep. We have over 20 locations with every mattress that we sell in stock. You can even have your mattress delivered to you the same day! We will remove your old mattress, and help set up your new one. Even if you have a new adjustable base added along with your Perfect Sleeper we are happy to help you with the set up.  Visit your nearest store today to try out a Perfect Sleeper for yourself and see the difference it can make to your sleep and your overall health. Our Sleep Experts are ready to help answer any additional questions that you have. They will help you find the perfect mattress to match your sleeping style, and the best accessories as well to compliment your new mattress.