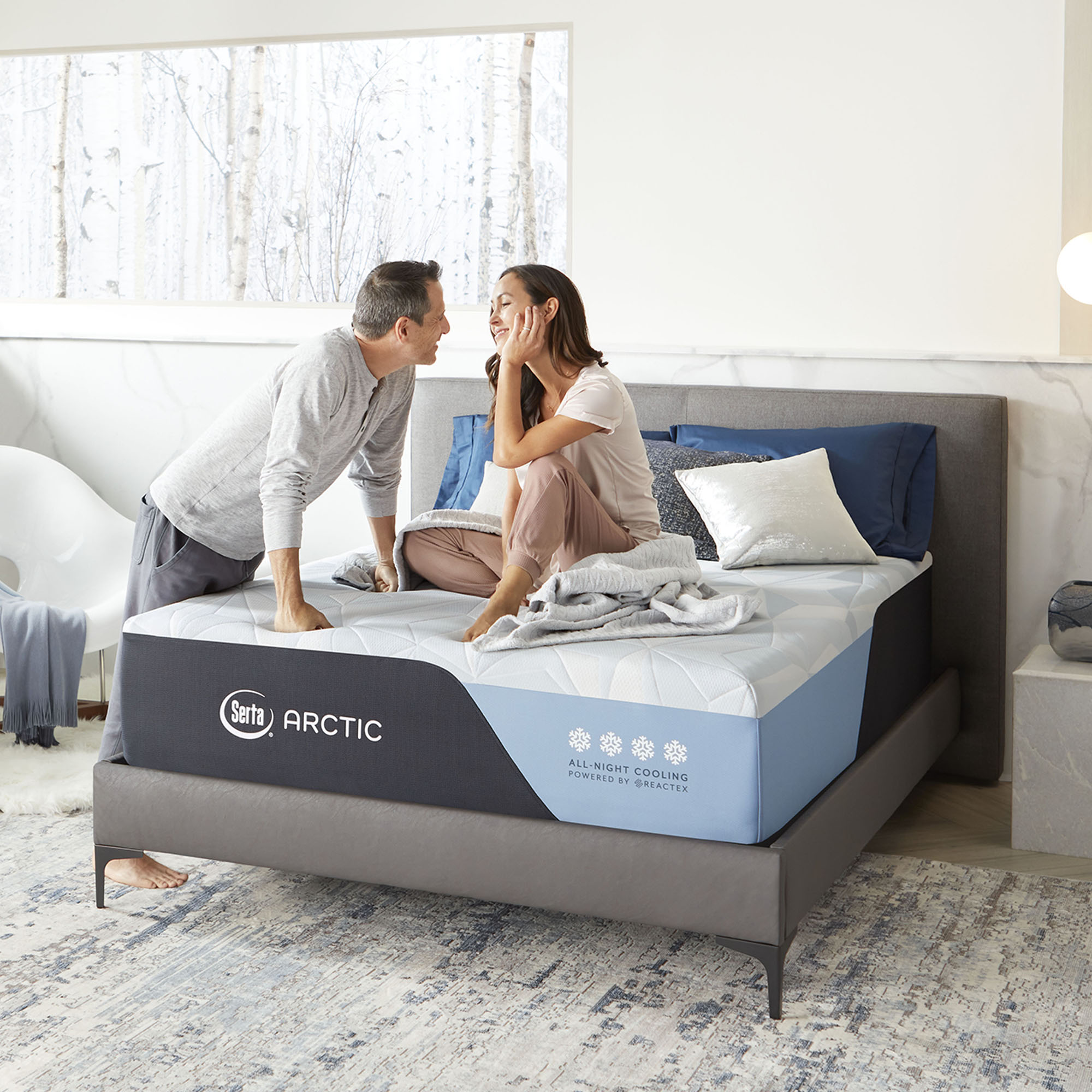 Sleep is essential and can impact your life quality. If you want to wake up feeling rejuvenated, you should invest in the right mattress. This will ensure your sleep is comfortable and uninterrupted. Do you toss and turn on your bed throughout the night without getting sleep? If so, it could be because of the mattress you use.
Fortunately, you don't have to go through this anymore when you purchase a Serta Arctic Mattress. With personalized support and all-night cooling features, this is the type of mattress that could improve your sleep. You may wonder, is it right for you? Why should consider a Serta Arctic Mattress? In this guide, you'll learn everything to enable you to make an informed decision. Read on.
Serta Arctic Premier Hybrid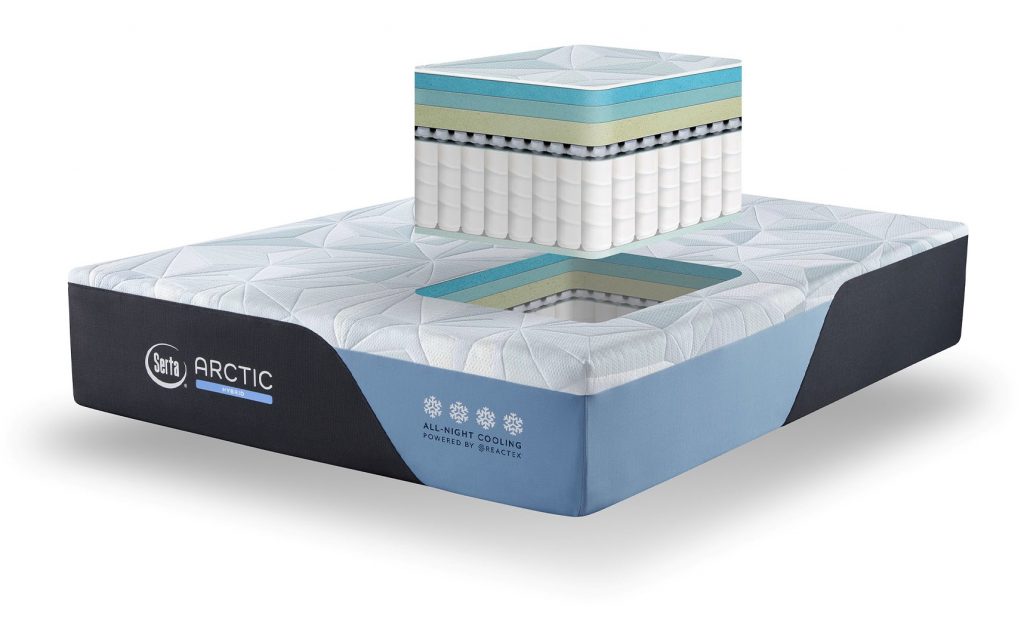 If your nights have been sleepless due to turning and tossing caused by overheating, you have come to the right place. Your mattress could be the problem, but you can overcome this by investing in the right one.
The Serta Arctic Premier Hybrid mattress would be a perfect choice as it incorporates innovative technology to make your night comfortable. Here are some of its top-notch features.
Serta® Micro-Hybrid Coil™
Deep Reaction® Max Gel Memory Foam
Reactex® System
1025 Hybrid Support™ System with BestEdge® Foam Encasement
CustomFit™ HD Memory Foam
Is Serta Arctic Premier Hybrid a worth investment, and why would you want to purchase this mattress? Here are the reasons:
Great for Relaxation
The Serta Arctic Hybrid mattress is not only soft and supportive but also ensures you can have a restful and relaxed night. Since the mattress is super effective for cooling, you won't need to invest in other accessories like top sheets and cooling pillows.
Keeps You Cool
It's not uncommon to find mattresses relying on materials that resist getting warmer passively. The Serta Arctic Premier mattress is designed with a cutting-edge Serta's Reactex® that does an excellent cooling job.
With the Serta Arctic Premier Hybrid mattress, you can rest assured your summer nights will be comfortable. The technology ensures you won't have sleep trouble due to overheating. Do you find yourself consistently kicking off blankets and sheets? If so, this is the right mattress for you.
Serta Arctic Premier Firm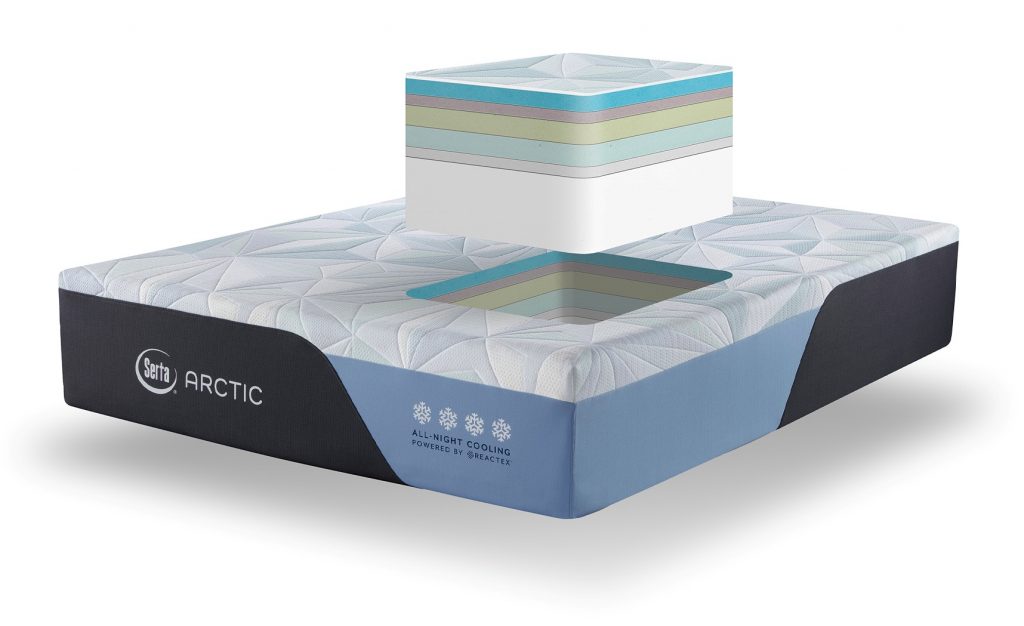 Different studies suggest you need enough sleep to build your immune system. Unfortunately, getting comfortable sleep might not be possible if you sleep on the wrong mattress.
This is why you want to consider a mattress like the Serta Arctic Premier Firm, which has remarkable cooling technology and unique features to enhance your sleep. What are some of these exciting features?
Premium Layers to Offer Firmer Support
If you're looking for soft-layered comfort, the Serta Arctic Premier Firm mattress got you covered. It comes with high-density memory foam and premium layers to offer top-notch support and conform your body.
Reactex® System
The Reactex® System ensures you won't sleep in a warm environment because this can prevent you from falling asleep. This cooling technology comprises three layers, and their cooling capacity advances from one layer to the other. For a relaxed and comfortable sleep, invest in the Serta Arctic Premier Firm mattress, and you won't regret your decision.
EverCool® Fuze Gel Foam
If you're like most people, you would prefer a cooling mattress that can relieve pressure even when you sleep on your side. The Serta Arctic Premier Firm Mattress is designed with the EverCool® Fuze Gel Foam to enhance airflow and dissipates heat. It draws heat away from your body and reduces the pressure on your sides and shoulders.
Serta® Foam Core
The enhanced Serta® Foam Core ensures your mattress is more comfortable, durable, and stable. If you're a couple, you won't need to worry about your loved one waking you up due to turning and tossing on the bed. Apart from giving your mattress a long lifespan, the base layer has high density to offer exceptional motion transfer.
Serta Arctic Plush Mattress
The Serta Arctic Plush Mattress is for anyone who experiences restlessness and discomfort during their sleep due to overheating. Here are some of its cool features:
Reactex® System
The Serta Reactex® System is a technology consisting of three cooling layers. These layers are essential for drawing heat away from your body and mattress. The cooling capacity improves from one layer to the other. This ensures your nights are comfortable and calm.
Serta® Foam Core
The new Serta® Foam Core is enhanced and provides support regardless of your sleep position. It's also durable, and its support is from edge to edge throughout your night.
Invest in the Serta Arctic Plush Mattress and Make Your Sleeping Experience Cool
Are you tired of mattresses with cooling technology that only works on the mattress's surface? You don't need to fret about this because the Serta Arctic Plush mattress eliminates this problem.
With this premium mattress, you'll enjoy 15x cooling power. With unique form materials combination, the mattress absorbs and disperses heat from your body effectively. This means you won't feel overheated.
The Serta Arctic Premier Plush Mattress Fits Your Form
The Serta Arctic Premier Plush Mattress has a great memory foam layers combination working together to support different body types. It can offer outstanding support and durability for many years. If you want a high-end mattress that can cater to your needs without issues, the Serta Arctic Premier Plush is your go-to mattress.
Serta Arctic Hybrid Medium
If you're a hot sleeper, chances are you know how sleeping on a heat-retaining mattress can be uncomfortable. Anyone looking for a consistent, and comfortable sleep should invest in a mattress that ensures the temperatures are unvarying.
This is the only way you can sleep peacefully. The Serta Artic Hybrid Medium mattress is one of the best for this. Here are some of its compelling features:
Reactex® System
The Reactex® System is a three-layered technology whereby each layer has more cooling power than the previous one. By drawing away heat from your mattress and body, you can be sure that your sleep will be comfortable throughout the night.
Reactex® System
This exceptional technology ensures the utmost and consistent comfort for an exceptional night experience. It's 15x more effective than standard mattresses when it comes to cooling. That said, if you want the most powerful cooling mattress among the Serta Arctic mattresses, you should go for the Serta Arctic Hybrid Medium mattress.
Purchase a High-End Mattress Today and Overcome All Your Sleep Troubles
It's not uncommon to find many people struggling with sleep issues. While many factors can impact your sleep, the first you should examine is your mattress. Are you sleeping on the right mattress? Do you use a premium mattress with the above-outlined features? If not, it's time you upgraded your mattress. Try Serta Arctic Mattresses today for a comfortable sleep.