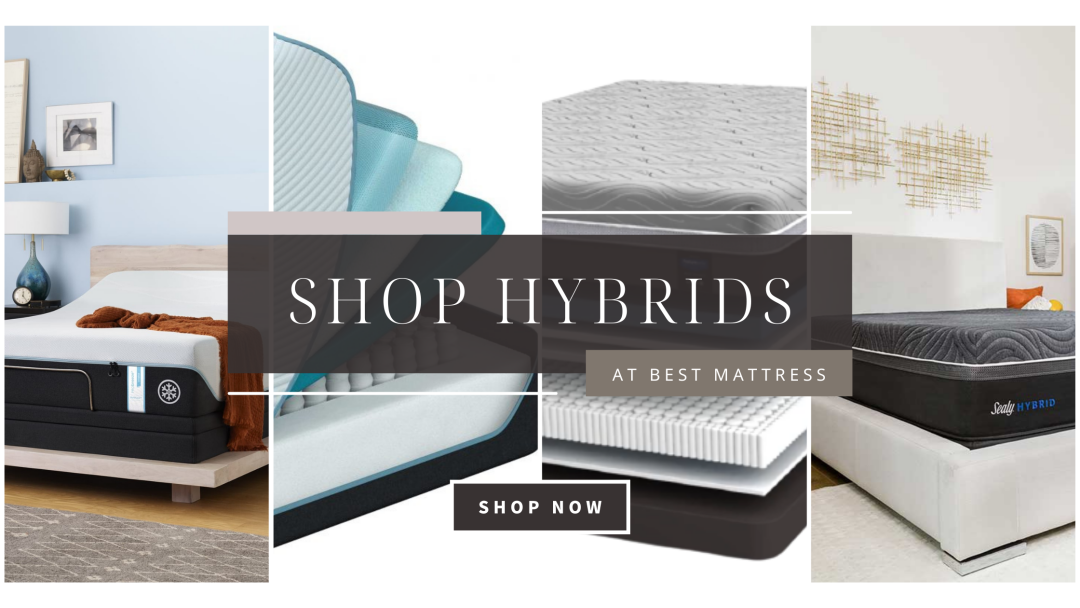 If you're looking to try your very first hybrid mattress, both Sealy and Tempur-Pedic offer entry-level options at affordable prices.
Hybrid mattresses are incredibly popular due to their multi-layered approach. They often combine memory foam, gel layers, latex, and a spring system to help sleepers feel comfortable, cool, and well-rested. Two of the most popular brands of hybrid mattresses include Sealy and Tempur-Pedic. Both of these brands and their mattresses are available at Best Mattress.
In this post, we'll compare some of the top hybrid mattresses from both brands to help you decide which one to buy. We understand that choosing a mattress can be rather difficult, especially given how many choices are available. This post hopes to break down each brand so that you can make an informed decision when deciding to upgrade.
Entry-level Hybrid Mattress Comparison
Sealy Hybrid Trust II Mattress
Starting at just $1,099.99, this mattress is a fantastic pick if you're just getting into the world of premium mattresses. While it can seem rather expensive as an entry-level option, good mattresses are incredibly important for your well-being. This is especially important if you're facing body pains and discomfort when sleeping.
The Sealy Hybrid Trust II mattress has many great features for the price point. The ComfortSense memory foam is more comfortable than most average memory foam and has better heat dissipation. Because of this technology, it cools the bed and lets you sleep comfortably without overheating. It also works with an adjustable base which can provide even more comfort. It also has a moisture protection feature and Duraflex Edge Support. This feature means there are no weak spots in the mattress that sink down.
Tempur-Pedic Adapt Series Medium Hybrid Mattress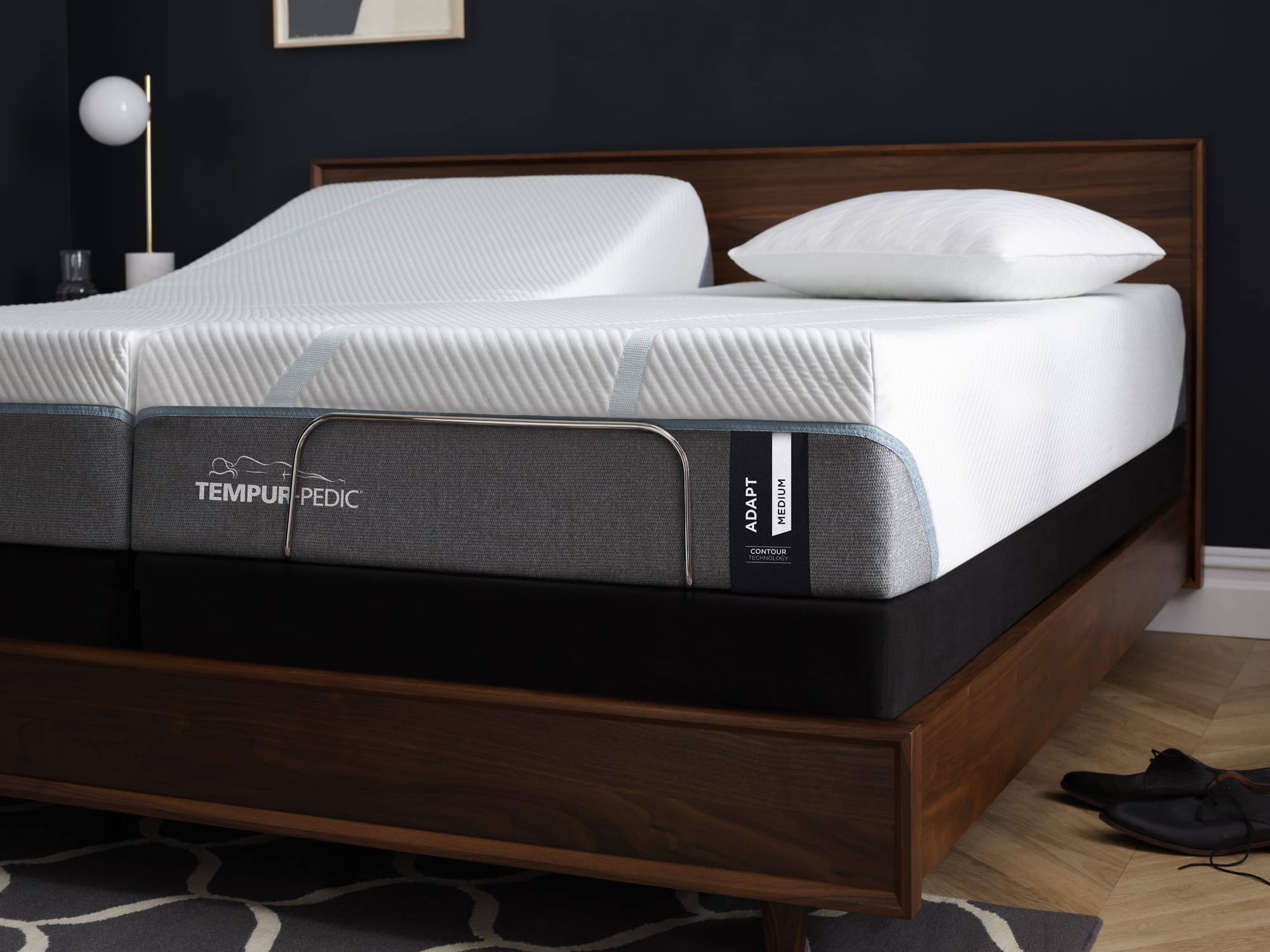 The Tempur-Pedic Adapt Series Medium Hybrid is more expensive starting at $1,699.99, but it's the cheapest hybrid mattress on offer by Tempur-Pedic and serves as the brand's entry-level hybrid mattress.
This is a great option that packs lots of unique features that are specific to the Tempur-Pedic range. It packs some of the best memory foam and innerspring coils. It's designed specifically to improve blood flow, reduce pain, and even relieve pressure on joints. Tempur-Pedic mattresses are best-known for their ability to reduce motions throughout the night. The support helps you sleep better and the cooling capabilities mean you don't wake up sweaty.
As entry-level models, you can't expect all of the same top-end features that are present in more expensive options. The Tempur-Pedic costs a bit more but offers more unique features for increased comfort and support than the Trust II. With that said, the Trust II is certainly a big step up from any other mattress brand or budget. Regardless of which one you choose, they're both fantastic options that are reliable, durable, and will help you sleep fantastically.
Top-end Hybrid Mattress Comparison
Both Sealy and Tempur-Pedic have higher-end options that are much more expensive than their entry-level offerings. However, the differences in price put them in completely separate categories as well. Sealy is more focused on mid-range options while Tempur-Pedic offers both inexpensive entry-level options and much more expensive high-end options.
We're going to compare the two most expensive options by Sealy and Tempur-Pedic to highlight some of the differences.
Sealy Hybrid Silver Chill Plush Mattress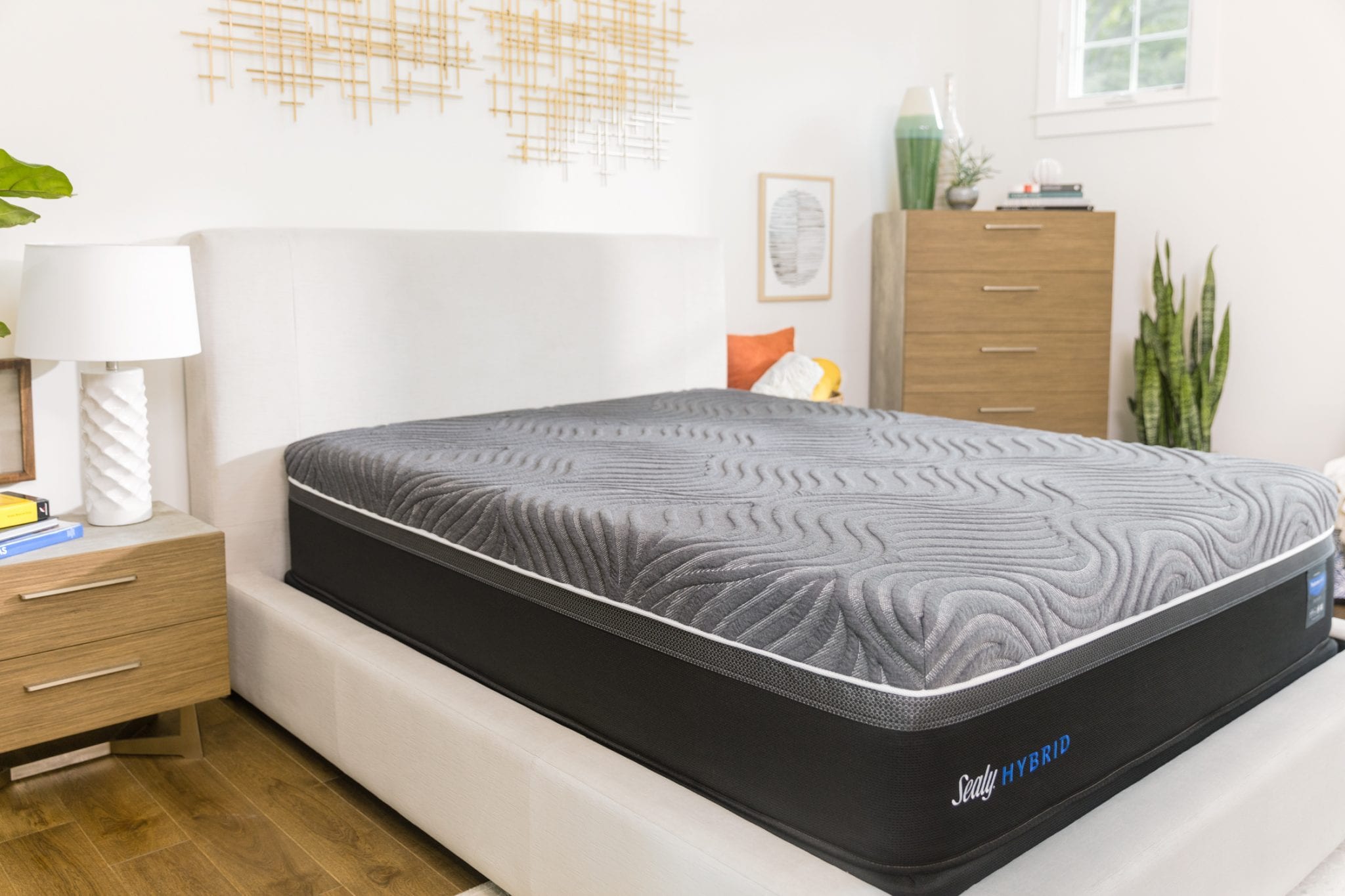 At $2,074.99, the Sealy Hybrid Silver Chill Plush mattress is the top-end option for Sealy. It represents one of their best products and has all of the features and options to make it worth the money. If you want to invest in a long-lasting mattress at the premium level, a Sealy mattress is a good choice.
The Silver Chill Plush Mattress offers lots of great features that make up its three most distinct features—chill technology for a cooler sleeping surface, moisture protection, and allergy protection. It's got a wonderfully soft and plush surface with high-quality memory foam to keep the mattress durable and comfortable. It'll help ensure that you get a great night's sleep and help alleviate back pain and muscle stiffness.
With a medium-soft feel, the Silver Chill is perfect for back and side sleepers that want a hybrid mattress. It's is sturdy enough that it provides excellent support for most people, making it a great choice for the price.
Tempur-ProBreeze Medium Hybrid Mattress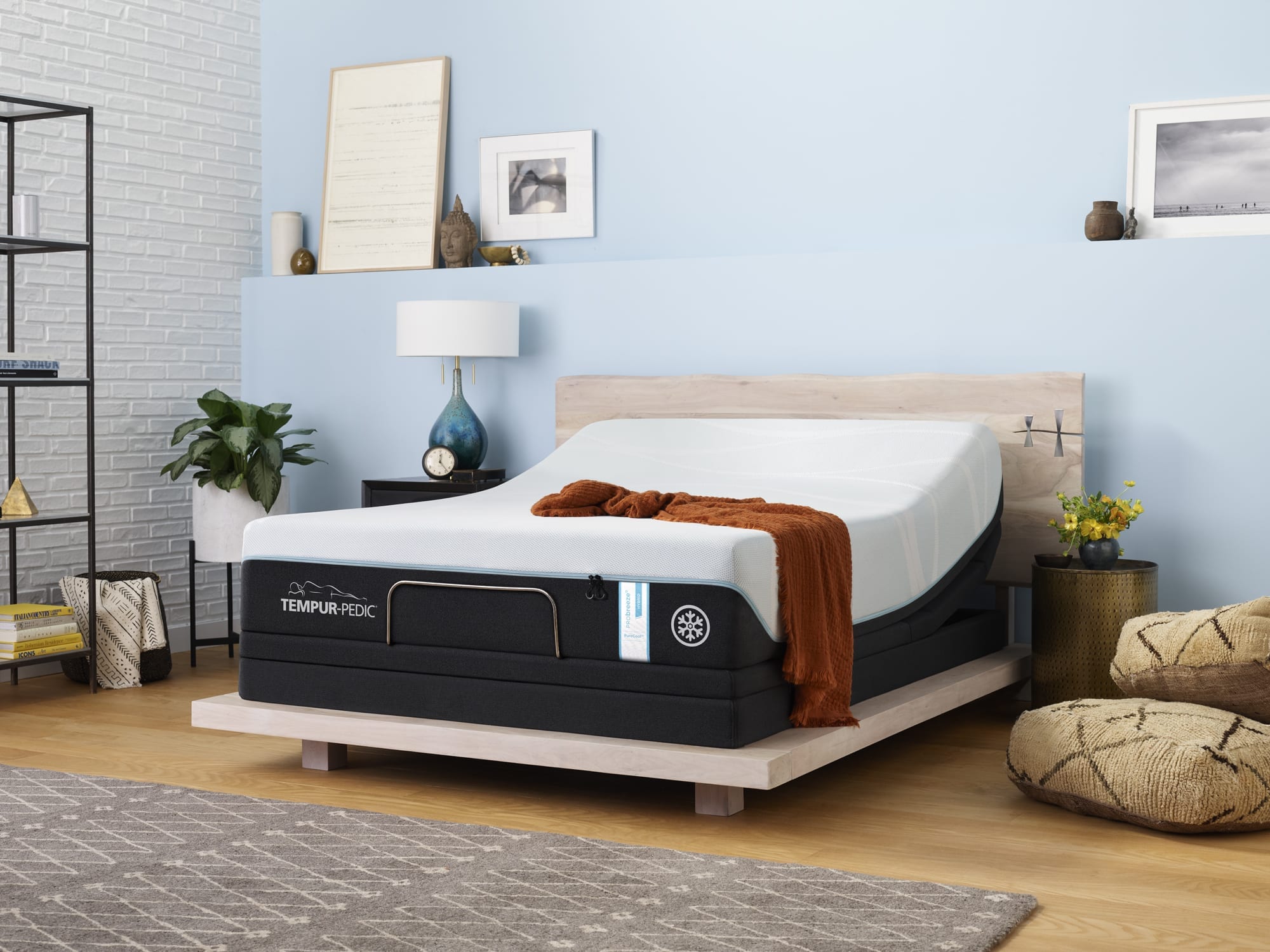 At $3,699.99, the Tempur-Pedic ProBreeze Hybrid is certainly one of the bigger investments you'll make to improve your sleep. However, it's also one of the most advanced mattresses on the market. It comes with features that are unique to Tempur-Pedic.
This medium hybrid mattress consists of multiple comfort layers. It starts with a dual cover SmartClimate system that is cool to the touch. This feature is important to those that sleep hot and live in hot climates such as Las Vegas. The cool touch makes it comfortable for you to sleep even during hot weather conditions. It has a phase-changing PureCool+ layer that absorbs additional heat to regulate your body temperature. It also has an advanced TEMPUR material for maximum airflow for all-night cooling and to reduce moisture. Underneath that is the original TEMPUR material for advanced adaptability and excellent comfort and support. Lastly, you have the Tempur-Pedic hybrid technology that contains over a thousand premium spring coils for a firm, comfortable mattress.
For the cost, the Tempur-ProBreeze Medium Hybrid Mattress is definitely a mattress that is worth the investment. Thanks to it being compatible with adjustable foundations, it's the ultimate mattress in terms of comfort, features, and durability. However, the Sealy Hybrid Silver Chill Plush Mattress offers fantastic comfort and cooling at a much lower price. At the top-end, you pay for what you get and there's a noticeable difference in both the quality and durability. With that said, they're both solid options and it really depends on your budget.
Contact Us for More Information
We know that it can be daunting to pick between a Sealy or Tempur-Pedic hybrid mattress. We hope this post has given you some information and an idea of what is best for your needs. If you're still not sure which mattress brand to choose, feel free to visit a Best Mattress store in Las Vegas or St. George, UT. Our experts can help you make the best decision for your needs.