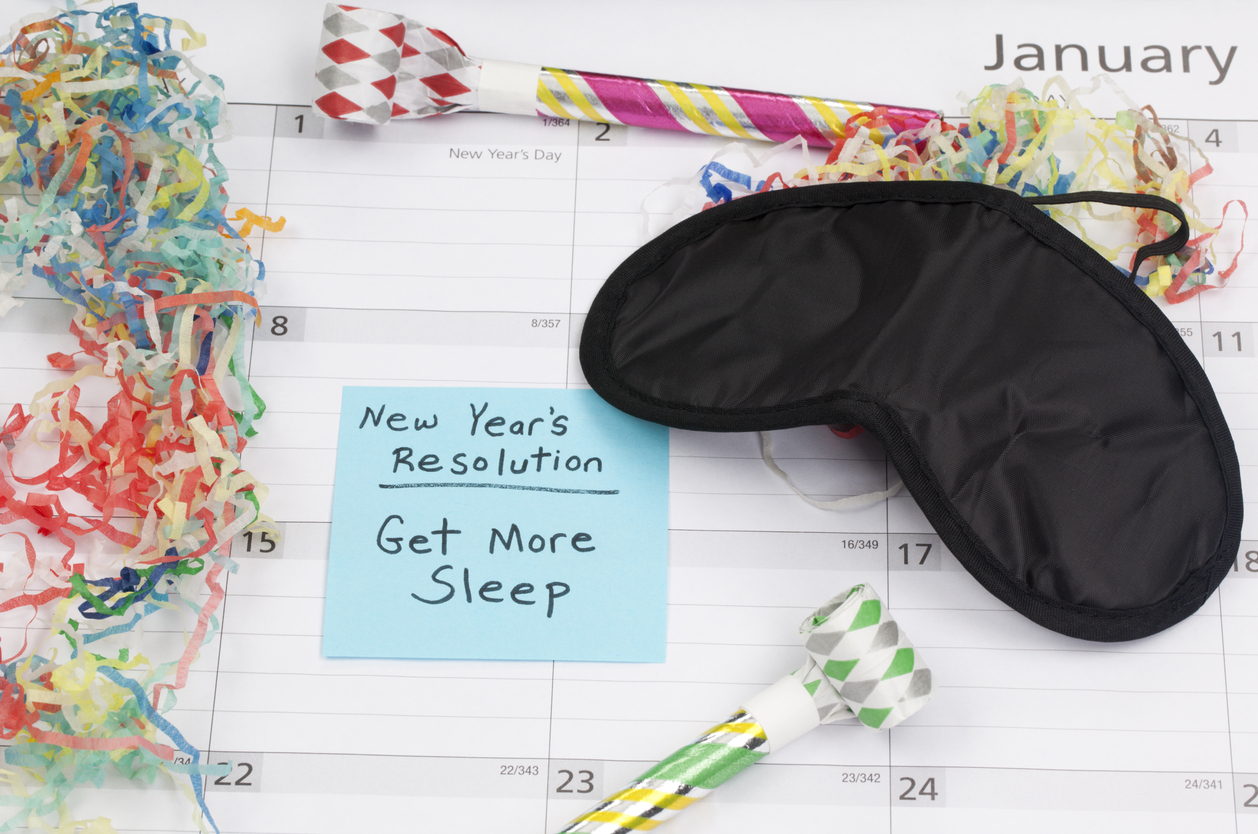 The holidays are a time of fun, indulgence, and excess as we treat ourselves and our loved ones to all manner of gifts. As this period draws to a close, though, many people commit to bettering themselves through a New Years' resolution. Common resolutions include losing weight, quitting smoking, finding a new job, or other achievements. However, these goals often don't pan out due to a lack of planning and specificity. One way to overcome these obstacles is by setting your sights on enjoying better, longer, more restorative sleep.
Why Sleeping Better Should Be Your New Years' Resolution
When people think of self-improvement, their first thoughts often go to rigorous tasks like lifting weights or learning a new skill. However, improving your sleep requires a measure of dedication and discipline unto itself. The fact that 70% of Americans struggle with quality of sleep at least occasionally goes to show that maintaining consistently excellent sleep is a real achievement. This is only part of the reason why aiming for better sleep is such an excellent resolution, however.
Actionable and Specific
The bane of New Years' resolutions is how they're frequently vague, require months of effort to see benefits, or lay largely beyond one's control. Your sleep, on the other hand, is much more dynamic and will improve more quickly with the right effort. Steadiness and consistency can reap great rewards in a shorter time. You could be enjoying richer, fuller rest each night in just a few weeks' time. This also makes it much easier to establish good, enduring habits and make positive changes in your life.
Numerous Benefits
Getting enough quality sleep is simply one of the most important things that you can do for your overall quality of life. Sleeping more has a strong statistical association with health benefits across virtually every area of fitness. Those who get enough sleep have a healthier weight, experience less stress and anxiety, have sharper focus, and even live longer. While improving your sleep may not be the single most important thing a person can do for their health, it arguably makes the biggest difference in the short term and has long-term rewards.
How to Sleep Better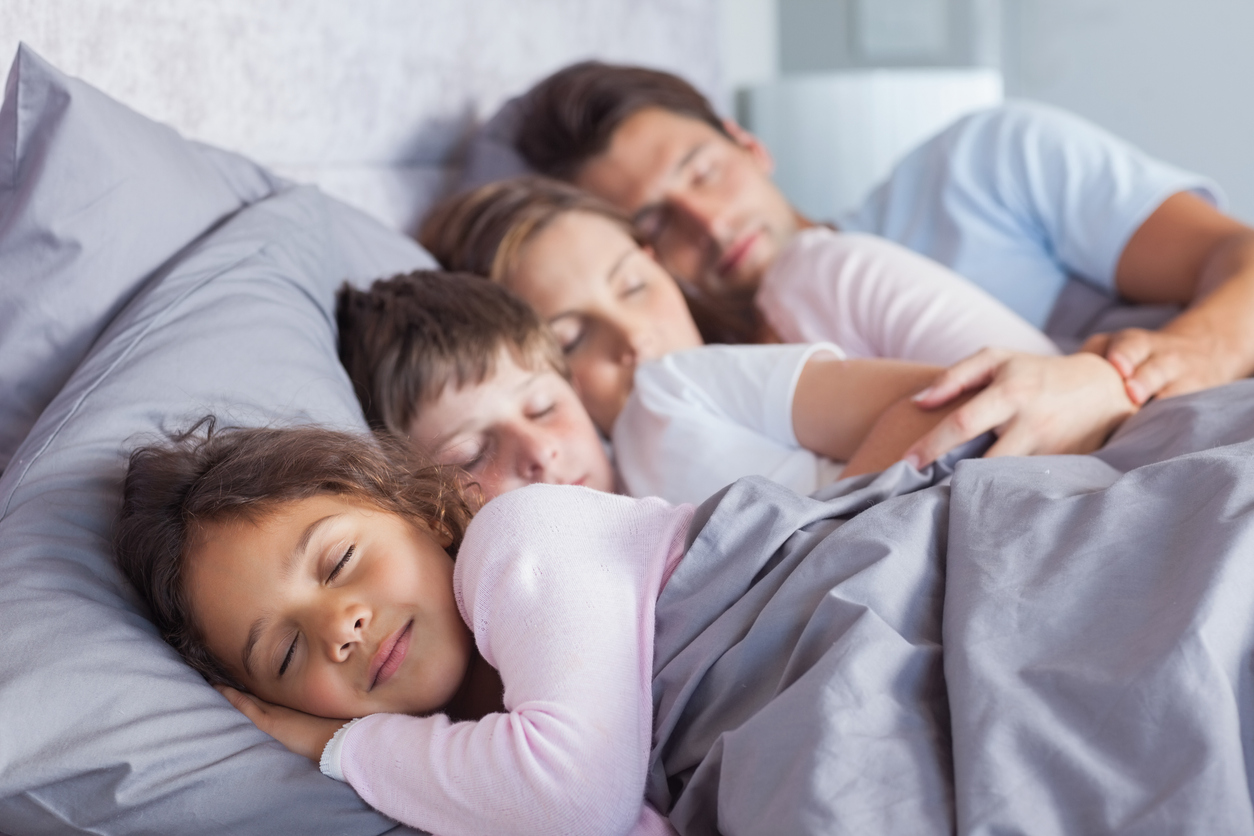 Once you've set your sights on longer, more fulfilling sleep, all that's left is to create a plan to achieve your goal. In general, there are two key steps to improving your sleep. On the one hand, you can foster behaviors that help minimize obstacles to quality sleep. On the other, you can replace an old mattress, pillow, etc. with the latest in sleep technology. Combining these two approaches is the best way to ensure that you enjoy the best quality sleep possible.
Create Effective Routines
There are many small decisions you can make to help improve your sleep. For one, going to sleep earlier and getting enough rest is important. You can help yourself become tired sooner by spending the last hour or two before bedtime doing small errands, cleaning, and listening to music rather than scrolling social media or watching television. Once you set these routines in place and stick to them, your body will gradually adjust to the new scheduling. You will find yourself sleeping better than ever.
Update Your Bedding
No matter how much effort you put into keeping the perfect sleeping routines, you won't be able to rest well if your body isn't well-supported by your bedding. Ideally, you could go so far as to replace all five of the main components of your bedding:
While replacing everything could be outside your price range, that doesn't necessarily mean you should despair. A thin, affordable mattress topper and a new pillow can give an old mattress a new lease on life without going to the expense of replacing everything. Likewise, new bedsheets with a smoother texture and more breathable design can also improve your sleep greatly.
Rejuvenating Mattresses and Accessories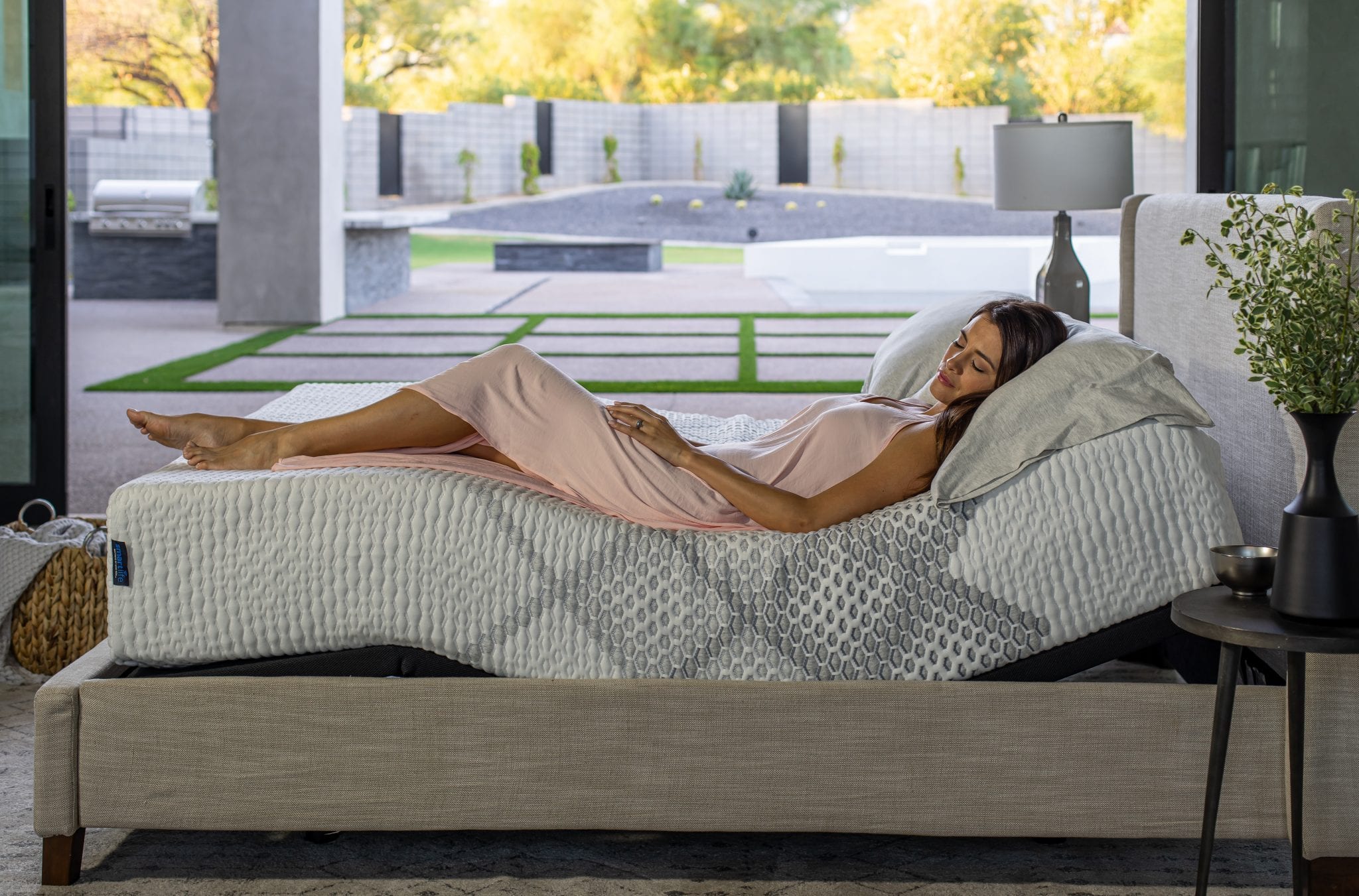 Replacing your old mattress or boosting the sleep experience with new accessories is one of the ideal ways to go about improving your quality of sleep. Here are the accessories that we recommend you consider this New Year.
King Koil Lily Smart Life Medium
The King Koil Lily Smart Life Medium is a fantastic mattress that's suitable for most body types, heights, etc. Rather than being a one-size-fits-all mattress, though, it uses special technology to shape itself to the contours of the individual sleeper. Two people can buy their own identical Lily Smart Life mattress and
Three Outstanding Adjustable Bases
An adjustable base goes a long way to give more functionality to an existing mattress. By shifting to suit the contours of the body, it can help ensure that your mattress suits the way you sleep perfectly. Additionally, it provides a more comfortable level of support to prop you up as you read a book. Some of our favorite adjustable bases are the Serta Motion Perfect 4 Adjustable Base, TEMPUR-Ergo® Smart Base, and Bed Tech Adjustable Base 3000.
We like these adjustable bases for different reasons. The Serta Motion Perfect 4 Adjustable Base stands out with high-tech features such as anti-snoring. The TEMPUR-Ergo® Smart Base boasts a massage feature and smart home integrations. The Bed Tech Adjustable Base 3000 has an attractive price tag and provides the core features of an adjustable base.
Tempur-Pedic Pro-Hi Pillow
The Tempur-Pedic Pro lineup offers unparalleled comfort with a design that conforms to the shape of your head. It supports you perfectly whether you sleep on your front, back, or side. If the Tempur-Pedic Pro-Hi is too tall for you, the Pro-Lo provides similar comfort in a shorter package.
Premium Bamboo Sheet Set
Bamboo is a trendy material for all manner of modern sleep technology, for many reasons. If you get the Premium Bamboo Sheet Set, you'll see for yourself how it has a delightfully comfortable texture and excellent breathability. Furthermore, bamboo fabrics have modest antibacterial qualities that can help keep your bed clean and help you stay healthy.