Are You Not Sleeping Well? Try Keeping A Sleep Log!
Few things are more frustrating than not getting a good night's sleep. In addition to throwing off your morning, waking up tired can also make it difficult to drive safely and concentrate at work. In fact, one survey found that a whopping 45% of Americans said that poor sleep affected their daily activities during the previous week. If you have been struggling with poor sleep, try starting a sleep log, or sometimes called a sleep diary, today to narrow down those illusive and frustrating sleep issues.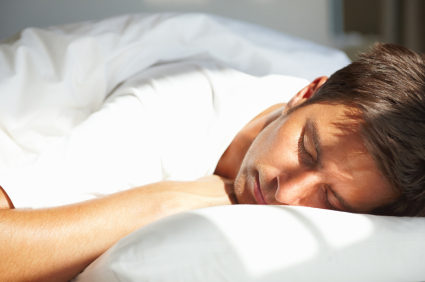 The Paper Method
To create a paper sleep log, simply start a daily diary of your sleep habits. Helpful information to include would be the date, the time you went to bed, the time you woke up, and the types of foods or activities you participated in prior to sleep. You can download our free sleep log here! 
You are welcome to print it out to use it on a daily basis. Record your sleep habits every night and morning for two weeks. After you have completed two weeks worth of information, analyze the data to see if you can spot any possible trends. For example, if you notice that you wake up due to heartburn every night after you have a certain kind of meal, try to cut that food out of your diet.
If your condition gets worse, make an appointment with your doctor and bring along your sleep log for them to look at. Your doctor might be able to spot trends that you overlooked. Medical professionals might also recommend that you stay overnight in a hospital to participate in a sleep study. During these studies, doctors measure your breathing, oxygen levels, and make note of any strange behaviors, such as teeth grinding. These studies are helpful for finding common conditions like sleep apnea for example, which might be interfering with your sleep.
Use An App
If you prefer using your smartphone to take notes about your sleep, you might be happy to learn that there are many different sleep tracking apps and gadgets available to help people to narrow down sleeping problems. For example, the FitBit One is a small device that you can slip in your pajama pants overnight. This device measures your movement to gauge your level of tossing and turning.
If you don't want to invest in a separate device and you have an Android phone, try downloading the Sleep As Android app. This app records and tracks sounds such as snoring or sleep talking, as well as tracking and graphing your sleep patterns for you. Another great app which is available for Android and iPhone users is Sleep Cycle which works just like Sleep as Android to help give you a better idea of how you are sleeping, and if there is need for improvement. You spend 1/3rd of your life sleeping, and not getting a full nights rest can affect your entire life. 
Your Mattress Might Be the Culprit
Over time, mattresses springs can break, get stuck, or poke out it strange places—especially if you own a cheaply made mattress. Mattresses can also develop long, compressed dents where people sleep, which deprives them of proper and comfortable cushioning. Check your mattress for these issues by taking off your sheets and looking at the surface of your mattress from the side. If you notice problems, try flipping your mattress over or rotating it so that you start sleeping on the other side.  If these actions don't help, it might be time to invest in a new mattress.
Fortunately, Best Mattress has high quality, affordable mattress varieties to suit anyone's budget. We also offer helpful payment and financing plans to make your mattress purchase as convenient as possible.
We also offer mattress accessories to make your sleeping experience as comfortable as possible. Come into one of our 21 stores to check out our incredibly comfortable PureCare pillows, which are finished with a soft cotton or velour and treated with silver ions to combat bacterial growth. We also offer sheet protectors, bamboo sheets, and some of the best mattress covers that have been specifically designed to keep you cool—even in the hottest weather! 
Visit Best Mattress Today!
If you are ready to finally get rid of your old mattress, and begin getting a more restful and complete sleep, then visit your closest Best Mattress store! We are located all through Las Vegas, Mesquite and St. George, Utah. Our mattress experts are happy to answer any questions that you have! You also are welcome to email us with any questions or concerns you might have.  Also check out our latest mattress specials, and sales to get the best deals possible.