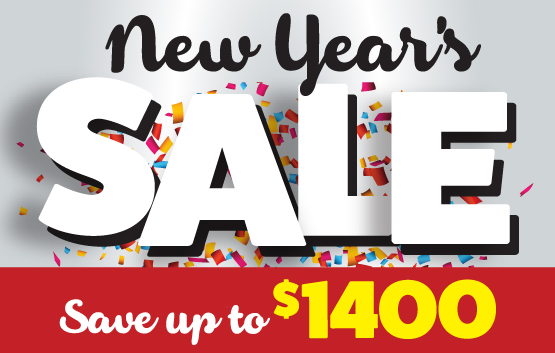 Happy New Year from Best Mattress! Now that 2017 is behind us, let's start 2018 off with a great start! One of the best ways to start the new year is to take care of your body. Proper rest is one of the best things you can do for your body as it allows you to rejuvenate ieach night. A lumpy old mattress certainly won't help you rest comfortably, and it can lead to problems with your energy level throughout the day. Come visit your nearest mattress store in Las Vegas to look at some of the sales we have going on!
When should You Buy a Mattress?
There are several stores that offer deals on holidays, and for a good reason. Holiday deals tend to help us discount higher-end mattresses from the manufacturers. At Best Mattress, our goal is to provide our customers with the best deals, but also with the right mattress. We recommend coming to our showroom so you can try testing multiple mattresses, and learn more about sleeping behaviors. While you may think you like a soft mattress, you might be surprised to find a firm mattress is what you truly need to sleep better.
Visit our showroom in January for the new year as we often have great sales and clearance for some of the previous years' mattresses. As manufacturers send us the new year's models, it allows us to pass along our savings right to our customers. You can also visit our Liquidation Centers that always have overstock and clearance items in stock!
Why Visit a Mattress Showroom
It's hard to gauge how comfortable a mattress will be until you lie on it. If you are just comparing different brands online, it won't give you a true feeling for the mattress. The other benefit of our mattress stores in Las Vegas, Mesquite & St. George is that we have sleep experts who have years of experience helping people find their ideal mattress. We do recommend browsing our website to learn about the different makes and models, and can lead you in the right direction for a mattress that suites your sleep needs and lifestyle.

The Right Way to Buy a Mattress
If you are not in an emergency to buy a new mattress, we recommend you spend time reading mattress reviews and learning about the latest models before visiting our showroom. The more information you have, the easier it will be for you to find the perfect mattress! Check out more information about our special New Year's sale below & be sure to visit your nearest Best Mattress store today to have better sleep for the new year!