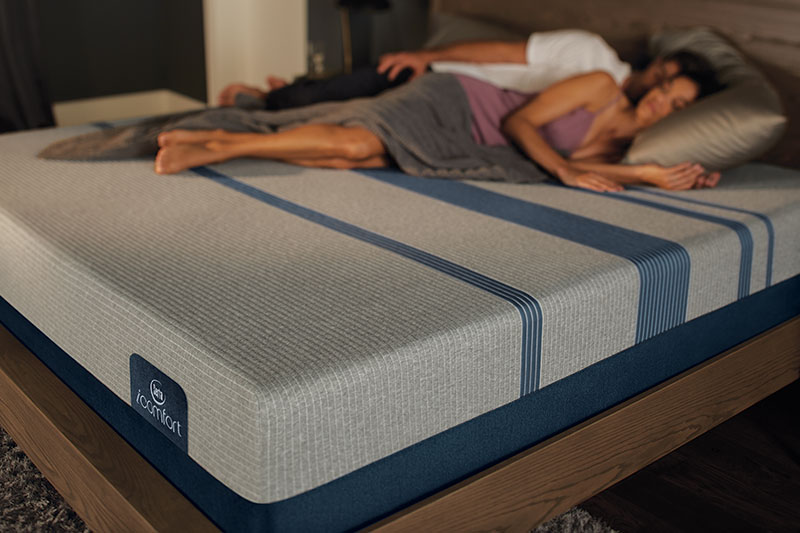 Best Mattress offers over 20 locations across St. George, Las Vegas, and in  Mesquite. We make it easy for you to find a convenient location! If you are looking for a new mattress, we offer a wide variety of brands and styles. We carry Tempur-Pedic, iComfort, and much more. We can help you find the right fit for your sleeping style. If you want a really soft, cushy mattress, we have many of those. We also carry firm mattresses, memory foam, traditional mattresses, and everything in between. Upgrading your mattress can lead to a better night's sleep which can increase your energy levels during the day.
Hybrid mattresses are becoming more and more popular. Hybrids are just a combination of two or more things to create a new or better version that adapts to different needs. Hybrid mattresses specifically are ones that combine traditional spring mattress materials with memory foam layers. They are usually made up of a 50/50 ratio of individually pocketed springs with a memory foam layer on top. This combination can provide support along with soft comfort.
There are many people who can have a more comfortable night's sleep by upgrading to a hybrid mattress. This type of mattress could be just the right fit for you. We carry different brands, models, and makes of hybrid mattresses including the iComfort line. If you are looking for a hybrid mattress in Las Vegas, we have got you covered.
If you like a mix of slipping into a soft mattress along with a little bit of bounce and support, a hybrid mattress is be a great fit for you. Hybrid mattresses are in between super firm and super soft. Hybrid mattresses feature:
Pocketed coil technology

Luxury fabric covers

Infused memory foam layers

Edge support
Visit us to Find the Perfect Mattress for You!
With so many locations in Southern Utah and Las Vegas, Nevada, we make it simple to stop by and give our mattress a try. Our sales associates are happy to help you figure out the right type of mattress to help you improve your sleep. We have many different brands and models to choose from, so you can give them a small test run at the store. Why not throw that used, uncomfortable mattress out and upgrade to something that provides both comfort and support?