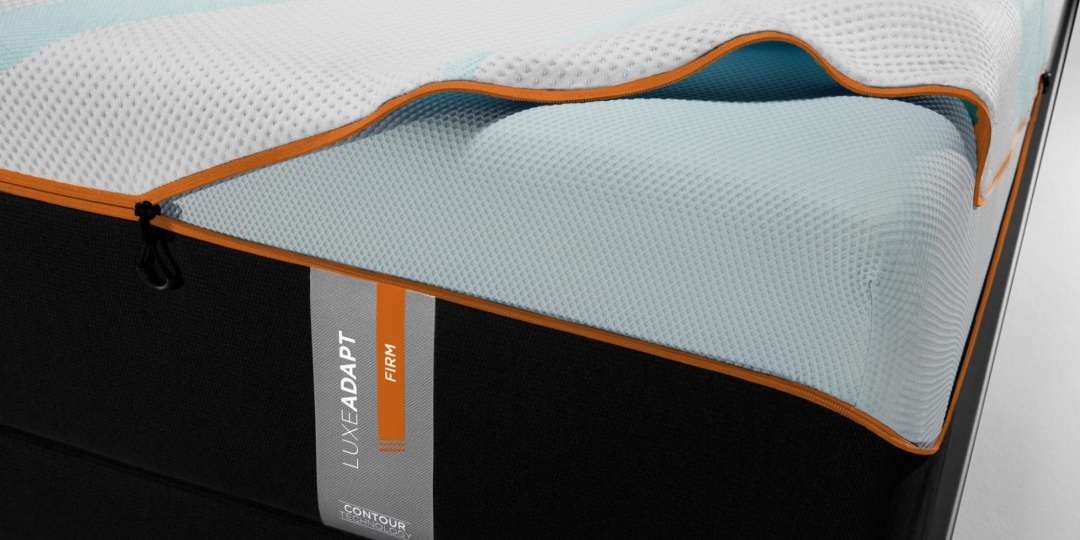 Tempur-Pedic mattresses are special. The mattresses are constructed from a temperature-sensitive, viscoelastic foam initially developed by NASA for the space program. The mattress conforms to the body, offers consistent temperatures, and relieves pressure points. Because of these incredibly sophisticated features, it requires a little more effort in terms of TLC. Let's briefly look at some of the ways to care for your Tempur-Pedic mattress and ensure your get the most out of it.
How to Clean Your Tempur-Pedic Mattress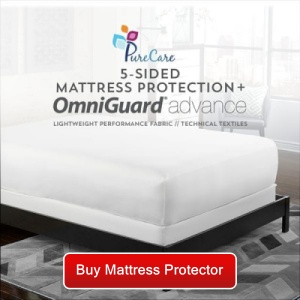 The covers can be removed and washed on most of the mattresses. You can check the label on the cover or call the customer care hotline to double-check if you are not sure. It should be washed and dried on a cool setting, but it is best to air dry it.
You should never get the mattress itself wet. If you spill a liquid on it, soak as much liquid up as possible with towels. You can also try sprinkling baking soda on it and leaving it before vacuuming the clumps up. There is no guarantee, however, that any stains and odors will be removed. Never use bleach on your Tempur-Pedic mattress.
It is understandable and a good idea to use a mattress cover to protect it against stains and spillage. However, know that adding a mattress protector may impact the feel and comfort of the memory foam because it adds a layer. If you still want one, Best Mattress sells mattress protectors that don't impact the feel and comfort of your mattress.
How to Remove the Tempur-Pedic Cover
Removing the cover for cleaning was made to be quick and easy. Simply find the zipper at the point of one of the corners. Hold the zipper as you walk around your mattress unzipping the mattress cover. Put the cover in the wash as instructed on the

How to Store Your Tempur-Pedic Mattress
You may need to store your Tempur-Pedic mattress, such as if you move to a new house. If your mattress is to be stored for a long period of time (days or weeks), it is best to place it flat on a flat surface and not on its side or end. This is especially true if the storage environment is cold. You should never fold a Tempur-Pedic mattress because it may damage the material. However, if you must fold your mattress, when you remove it from storage, don't force your mattress to lay flat. Let it unfold naturally on its own as it warms up.
How to Program Your Tempur-Pedic Remote
Adjustable mattresses are a great piece of technology but knowing how to make the most out of them makes them even more worth the investment. Your Tempur-Pedic mattress should come with an owners manual (scroll down to More Details on the Tempur-Pedic website) explaining how to do this, but essentially:
Make sure there are two AA batteries inserted into the remote
Press and hold the flat and stop buttons for 10-15 seconds. The RF channel should show on the screen.
Press the flat button to confirm the RF channel. The number will flash for 30 seconds
Connect the bed to the electricity supply
When the set up has been successfully completed, you should hear two double clicks
Once the RF has stopped flashing, you can use the remote.
Using Electric Blankets with Tempur-Pedic Mattresses
It is not advisable to use an electric blanket or heating pad with your Tempur-Pedic mattress due to the temperature sensitivity. The memory foam will respond to the heated blanket and not properly contour to your body. If you feel that you need to, use an electric blanket on the lowest heat setting possible for no more than 30 minutes at a time.
Get the Most Out of Your Tempur-Pedic Mattress
Your Tempur-Pedic is a worthy investment in terms of money and sleep quality, so make sure that you take care of it. Follow the manufacture guidelines and learn how to use the technology to ensure that you get the very most out of it. If you have questions about your mattress, feel free to contact us at one of our many stores.