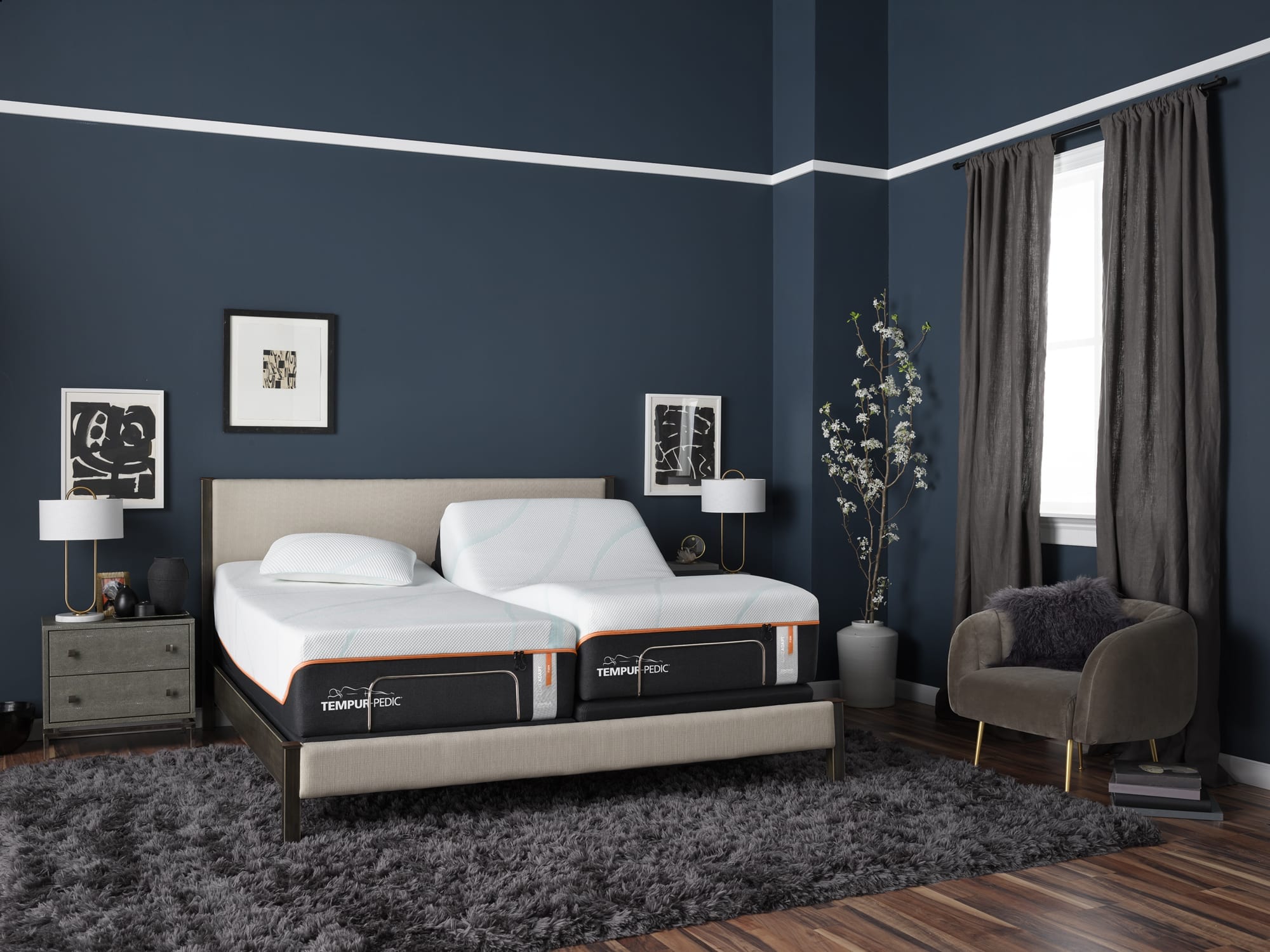 When it comes to mattresses, there's no one-size-fits-all solution — each individual has their own unique needs. If you're waking up with aches and pain, your mattress may be the reason why. At Best Mattress, you'll find a collection of mattresses and bases designed to accommodate different sleep positions, comfort levels, and body contours. By finding the right mattress, you can achieve that peaceful night of sleep you deserve.
Best Mattress for Back Pain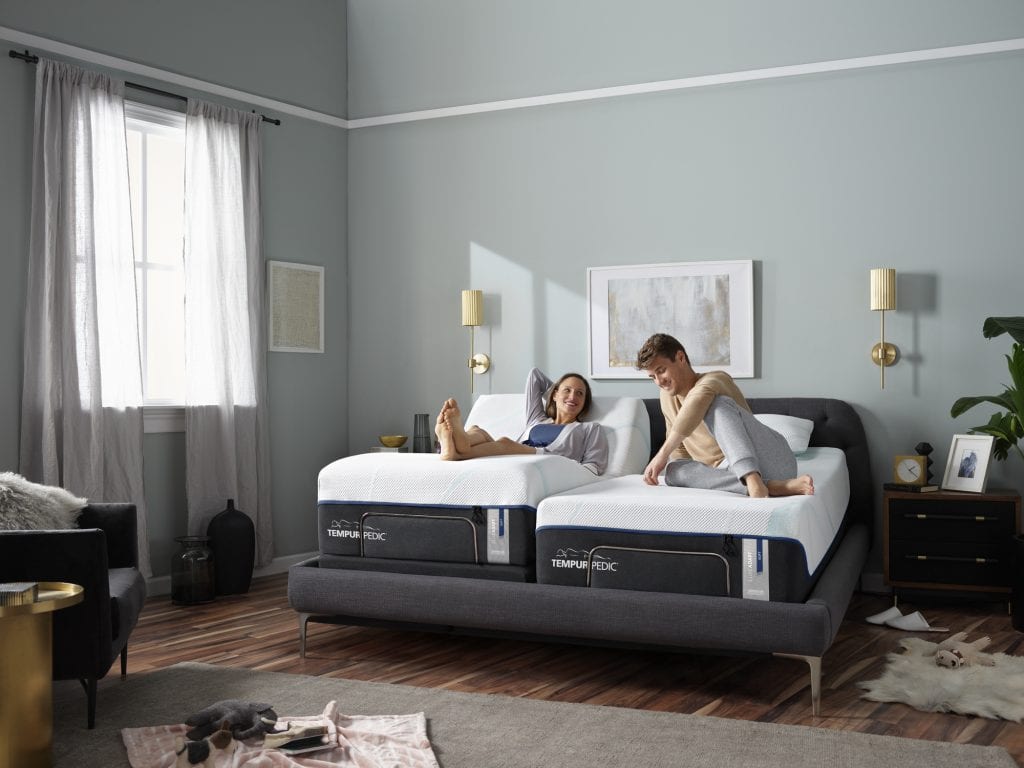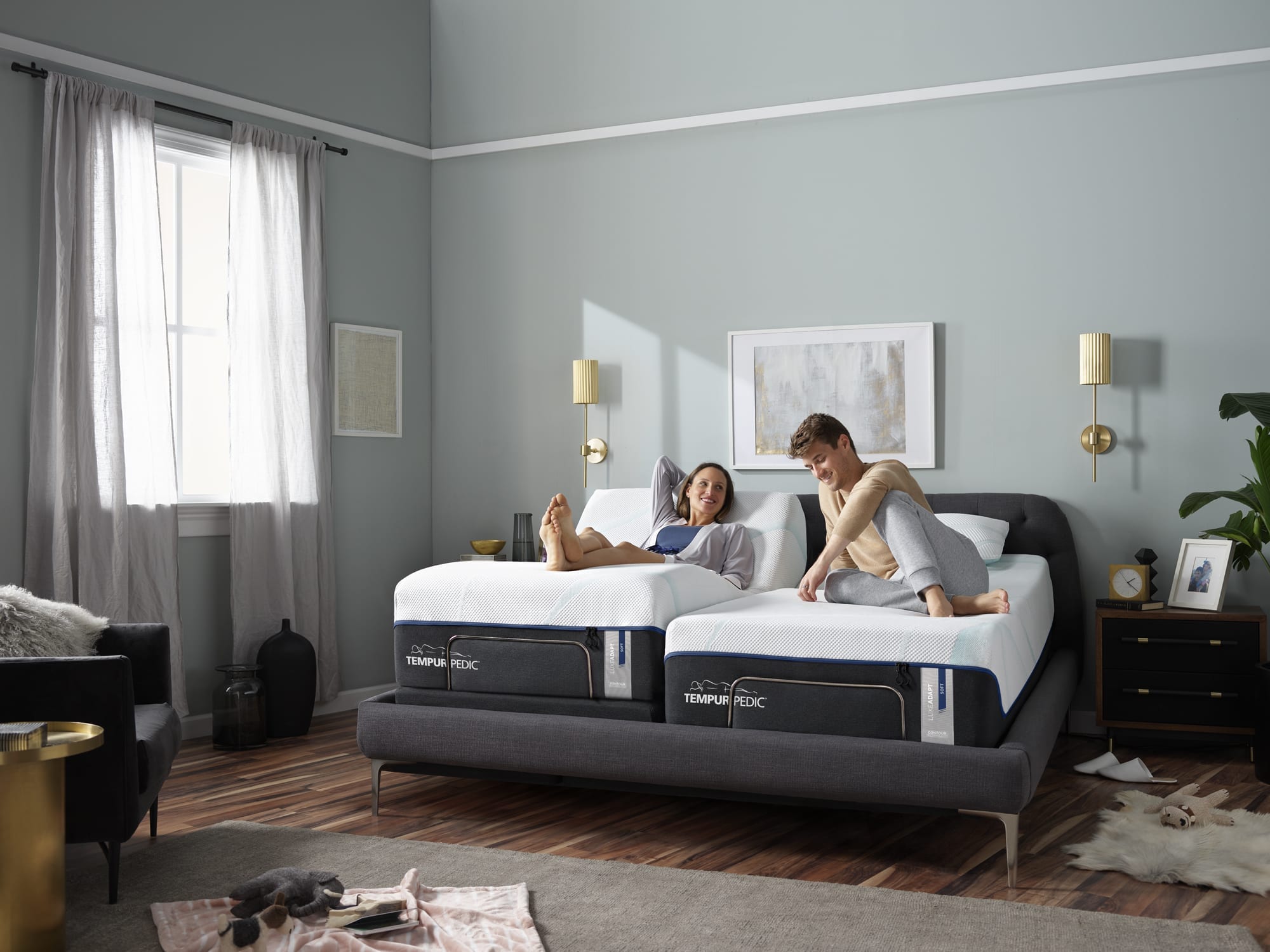 Unfortunately, waking up with searing back pain is an all too common occurrence. Usually, the problem is using a mattress that's too soft. If your mattress isn't firm enough to support your back, your spine can fall out of alignment and cause soreness. Here are our top mattress recommendations for people suffering from back pain.
Tempur-LuxeAdapt Firm Mattress
The TEMPUR-LuxeAdapt Mattress by TEMPUR-Pedic is a firm, comfortable mattress designed to alleviate back pain and deliver high-quality sleep. Top features include:
Pressure-relieving power
Comfort and support layers
Antimicrobial treatment
Cooling technology
By providing a firm surface, the mattress helps your skeletal structure absorb weight and pressure. The result is less stress on muscles, veins, and arteries, as well as improved circulation and back support. Every mattress also comes equipped with a premium SmartClimate Dual Cover System that keeps you cool while reducing pesky allergens.
Serta iComfort CF2000-Firm Mattress
The Serta iComfort CD2000-Firm Mattress adjusts to the exact contours of your body, easing pressure points and offering stability at every corner. Top features include:
Gel Active Memory Foam
Carbon Fiber Memory Foam
Foam core
The Gel Active and Carbon Fiber Memory Foam layers work together to increase airflow and prevent overheating, leading to sleep that's both cool and refreshing. As you doze off, the foam core adapts to your unique sleeping position, ultimately supporting your back and lowering pain.
Sealy Hybrid Copper II Mattress
The Sealy Hybrid Copper II Mattress, which ranks a 3.5 on the comfort scale, uses patented technology to provide both comfort and back support. Top features include:
Posturepedic Technology
Sealy Immersion Advanced Memory Foam
Innerspring core
The Posturepedic Technology and Sealy Immersion Advanced Memory Foam work together to relieve pressure points and strengthen back support, leading to reduced pain and better posture. Along with superior support, you'll enjoy individualized contouring—this mattress can adapt to your precise body and sleeping habits.
Best Mattress for Joint Pain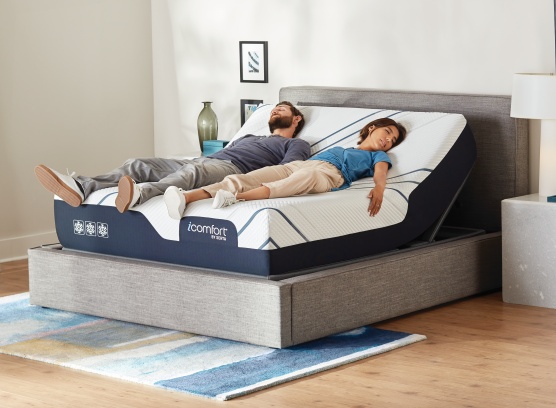 Firm mattresses put pressure on areas like your back, shoulders, knees, and sides. While this is great for reducing back pain, too much pressure can inhibit blood flow and cause joint stiffness. If you're suffering from joint pain, you should use a softer mattress that offers support without building up pressure. Here are our mattress recommendations for joint pain.
Serta iComfort CF4000-Plush Mattress
The Serta iComfort CF4000-Plush Mattress offers a soft, comforting layer of carbon fiber memory foam. As it eases you to sleep, it will adjust to your natural body contours to relieve pain and stress. Top features include:
UltraCold System
Gel and Air Support foam
Adjustable base compatibility
While the carbon fiber memory foam relieves pressure points, the gel and air support layers promote airflow to prevent overheating. The result is a refreshingly cool night of sleep that's personalized to meet your needs. We recommend pairing this mattress with a Serta Motion adjustable base — this lets you customize sleep positions and optimize your head and feet settings.
King Koil Troon Trimline Plush Mattress
The King Koil Troon Trimline Plush Mattress uses natural materials, cooling technology and a unique coil system to provide the ideal combination of softness and support. It can be paired with an adjustable base, such as the TEMPUR-Ergo Smart Base. Top features include:
Encased coil system
Cool memory foam
Anti-microbial fibers
Tailor-made tufting
This mattress boasts over 850 individually encased coils. When you lie down, the coils remove weight from your pressure points, easing joint pain while limiting motion. You'll also enjoy the refreshing feel of cool memory foam and the health benefits of anti-microbial features. Finally, each mattress is securely woven to prevent layers from shifting.
TEMPUR-LUXEbreeze Soft Mattress
The TEMPUR-LUXEbreeze Soft Mattress regulates your temperature by actively cycling heat and humidity away from your body. It also uses pressure-relieving material to alleviate pain and relax the joints. Top features include:
PureCool+ Phase Change material
Ventilated TEMPUR-APR material
Support layer
While you sleep, the breathable design and supportive material work together to reduce joint pain and prevent overheating. The mattress can be paired with any Ease adjustable base, letting you try out different sleeping positions and angles until you find the most comfortable one.
Best Mattress for Snoring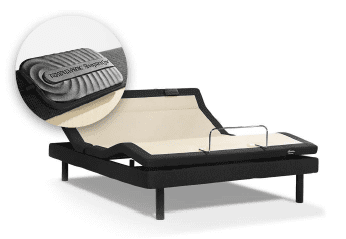 When it comes to reducing snoring, the key is using the right type of mattress base. Elevating your head by just a few inches can relax your breathing and prevent noise. Here are our leading mattress base recommendations for snoring.
TEMPUR-Ergo Smart Base
The TEMPUR-Ergo Smart Base is specifically designed to reduce snoring in otherwise healthy individuals. Its automatic sensors, coupled with smart home capabilities, create a true one-of-a-kind sleeping experience. Top features include:
Automatic snore response
Personalized sleep insights
Smart home and mobile app connections
When you snore, this adjustable base senses it and automatically raises the bed by 12 degrees to prevent further snoring. You can control the base using your voice by connecting it to Google Assistant or Alexa—it also links to your phone, where you'll see personalized sleeping insights and tips. We recommend pairing it with a hypoallergenic mattress, as allergens can contribute to snoring.
Beautyrest Black Luxury Adjustable Base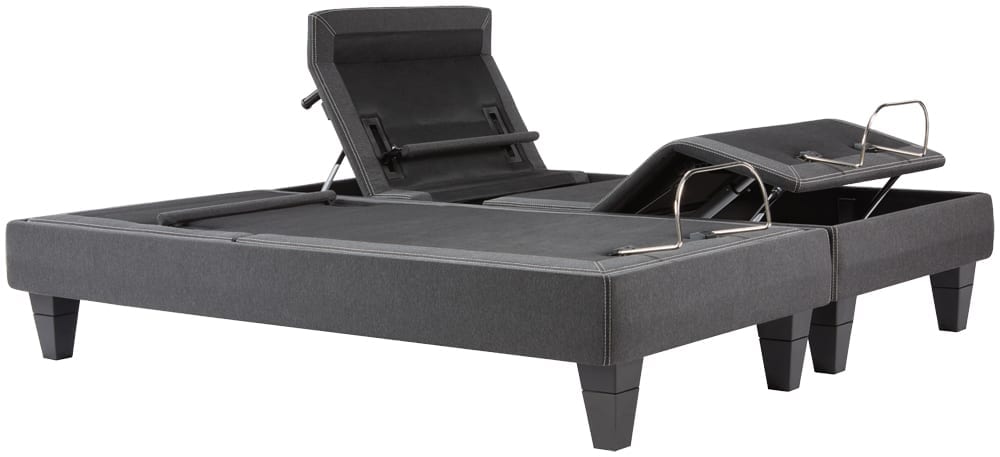 The Beautyrest Black Luxury Adjustable Base is jam-packed with elements designed to limit snoring, increase comfort and optimize sleep. Top features include:
Smart home connections
Adjustable height and angles
Extended reclining
Under-bed lighting
After connecting with Google Assistant or Alexa, this technology will either raise or lower the head or feet in response to snoring. Before sleeping, you can adjust the height to your liking, which makes it easier to get in and out of bed. We recommend pairing this base with a split mattress, which allows both you and your partner to customize angles instead of sharing one position.
Enjoy Better Sleep Today!
Sleep plays an instrumental role in our overall health and wellness. Whether your sleep is being interrupted by aching pains or a snoring partner, the problem can usually be resolved by using a mattress designed for your needs. Improve your sleep by buying a better mattress today!