An adjustable bed is a specialized type of bed that allows you to change the positioning of the head and/or foot sections. Unlike a typical flat bed, an adjustable bed uses electric motors to bend and raise each section independently to different angles. This allows you to customize the bed into positions like raising your head up to read or watch TV, elevating your legs to improve circulation, or adjusting the entire bed into a zero gravity position.
Some key benefits of adjustable beds include:
Customized Positions – Adjustable beds allow you to find your ideal sleeping and resting positions. This can help reduce pain and discomfort.
Improved Circulation – Raising the foot of the bed helps blood flow back to the heart, improving circulation in the lower body. This aids swelling and symptom relief.
Pain Relief – Adjusting the bed to elevate certain areas takes pressure off sensitive joints, helping to temporarily relieve pain from conditions like arthritis, sciatica, and more.
Respiratory Relief – Raising the head makes breathing easier by opening airway passages. This helps conditions like sleep apnea, acid reflux, and sinus issues.
Relaxation – Zero gravity positions on adjustable beds distribute weight evenly to make you feel weightless and relaxed. This can help reduce stress.
Convenience – The ability to adjust positions makes reading, watching TV, working on a laptop, and other activities more convenient.
Adjustable beds provide customizable positioning, improved comfort and circulation, pain and respiratory relief, relaxation, and convenience.
While most mattresses can be used on an adjustable base, certain mattresses are better optimized for adjustability than others. Factors like responsiveness, contouring ability, and durability determine how well a mattress performs on an adjustable frame. A mattress that quickly responds to adjustments in position and provides pressure relief where needed will provide the best experience. In this article, we share the top mattress picks for use with adjustable beds in 2023. We'll review the leading mattress brands and models that provide the ideal features for customizable comfort, support, and performance on an adjustable base across different preferences and needs.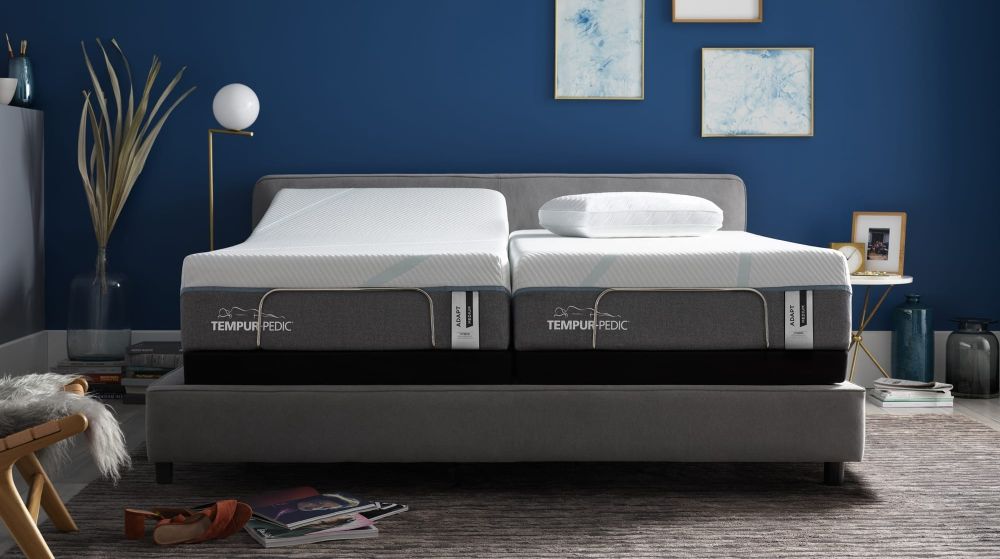 The TEMPUR-Adapt Series Medium Hybrid mattress is an excellent option for adjustable beds thanks to its combination of responsive memory foam and pocketed coils. This hybrid design provides the contouring pressure relief of memory foam with the adjustability of springs, making it ideal for customizing your positions.
The conforming TEMPUR material in the comfort layer cradles your body's curves, while the 1,000+ premium coils offer additional support. Together, these layers adapt and respond quickly as you adjust the bed, providing continuous comfort and pressure relief.
The medium feel balances cushioning softness with underlying support, suiting most sleep positions and body types. And the advanced motion isolation keeps movement isolated so you don't disturb your partner when adjusting your side of the bed.
With its innovative adaptability, cooling comfort, and pressure relieving abilities, the TEMPUR-Adapt Medium Hybrid is one of the best mattresses available today for adjustable bed bases. It allows you to fully optimize and personalize your adjustable bed.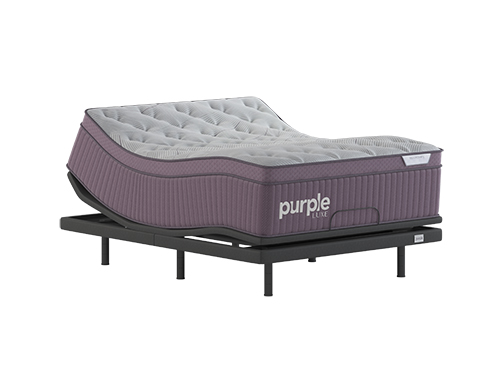 The Purple Rejuvenate Plus is an excellent second choice as one of the top mattresses for adjustable bases in 2023. Its innovative GelFlex Grid provides instant responsiveness and support as you adjust the bed.
The grid is paired with highly adaptive comfort foams that quickly conform to your body's contours in any position. Together, these layers provide exceptional pressure relief and motion isolation as you customize the bed's positioning.
The Rejuvenate Plus sleeps cool thanks to its temperature regulating materials like the cooling fiber cover and breathable comfort foams. And the zoned coil support core provides additional airflow.
With its adaptable construction, cooling comfort, and pressure relieving abilities, the Rejuvenate Plus allows you to fully capitalize on your adjustable base. It's a great option for those wanting proven adjustability with Purple's unique feel.
Come into your nearest Best Mattress in Las Vegas, Mesquite, and St. George, Utah where you can try out one of these amazing mattresses yourself. You can even have one delivered the same day and start getting better sleep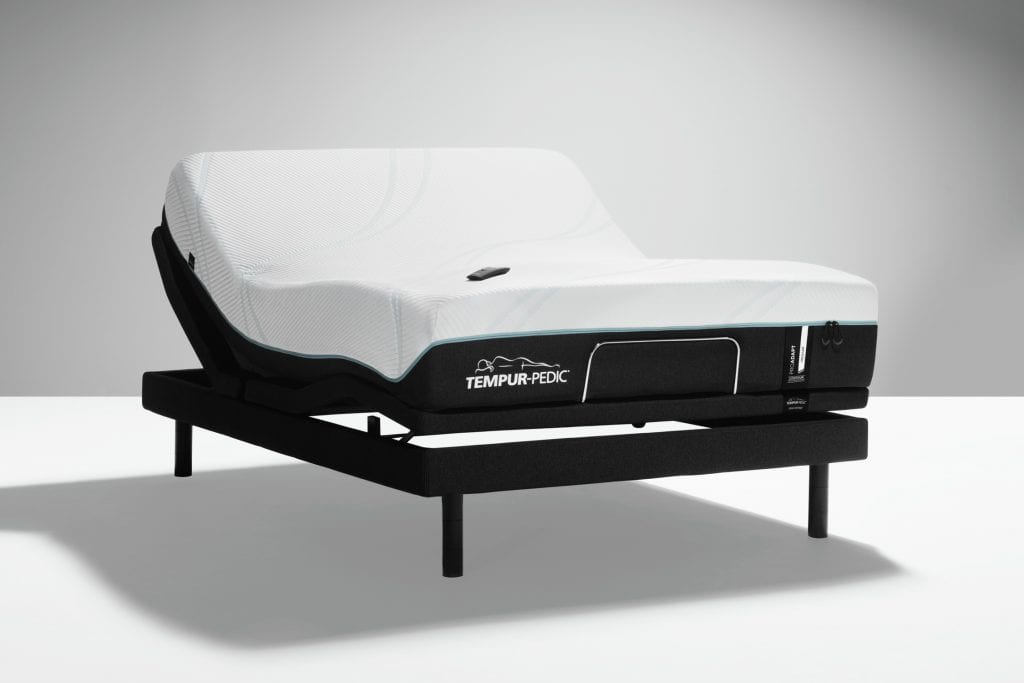 The Tempur-ProAdapt Medium Hybrid is an excellent mattress option for those needing extra back support. It combines the contouring ability of TEMPUR memory foam with the dynamic support of coils to perfectly align the spine.
The TEMPUR-APR comfort layer cradles the body to relieve pressure points in the shoulders and hips. This allows the heavier mid-section to sink in so the spine stays properly aligned.
Meanwhile, the hybrid coil system provides reinforced support under the lumbar region to fill in the gap created by the contouring foam. This dynamic support prevents sagging and keeps the back stable and supported.
The medium feel balances cushioning softness with underlying firmness. This is ideal for back and stomach sleepers who need contouring for pressure relief but enough support to keep the spine aligned.
The advanced motion isolation also ensures you don't disturb your partner if you change positions due to back discomfort at night. Overall, the TEMPUR-ProAdapt Medium Hybrid is designed to provide exceptional pressure relief and customized support for the back.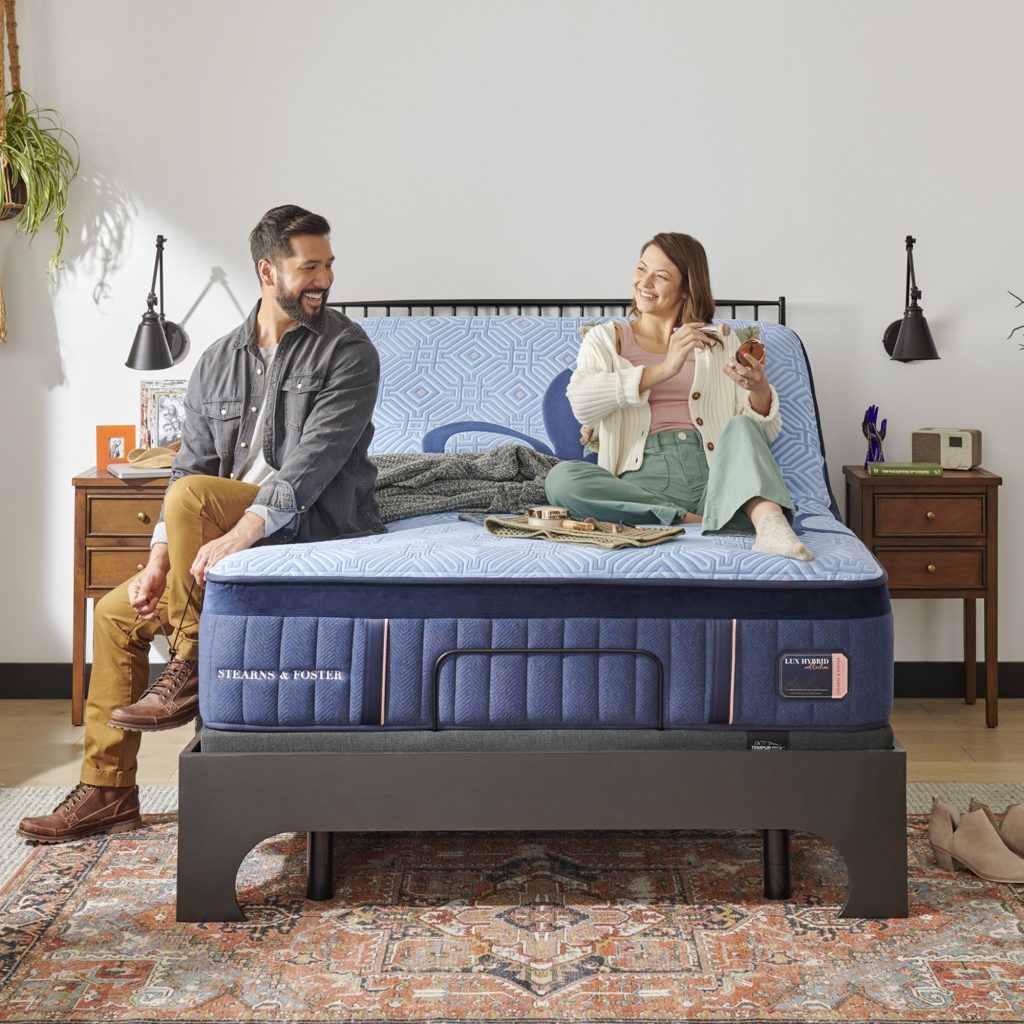 The Stearns & Foster Lux Hybrid Medium is an excellent mattress option specifically designed to provide pressure relief for side sleepers. It uses a combination of responsive memory foams and pocketed coils to fully contour and support the unique curves of side sleepers
The top layer of TEMPUR-Indulge memory foam expertly cushions the shoulders and hips to alleviate strain. It creates a plush, cradling feel that fills in the gap between the mattress and your body, unlike firmer mattresses that can leave pressure points unsupported. This helps reduce tossing and turning due to discomfort at the shoulders and hips so you can relax into the mattress.
Underneath, hundreds of individually wrapped coils provide dynamic support precisely where needed. This reinforced support prevents you from sinking too deeply into the mattress and throwing your spine out of alignment, while still allowing targeted pressure relief. The coils also add bounce to facilitate changing positions during the night.
The medium feel of the Lux Hybrid Medium strikes the right balance between contouring softly at the shoulders and hips, while keeping the rest of the body properly supported. This makes it suitable for most side sleepers, unlike firm mattresses that can be too hard on the shoulders and hips.
The advanced IntelliFlex system with flexing memory foam pockets also enhances the mattress's ability to precisely conform to your body's distinct curves and sleeping positions. This provides exceptional pressure relief tailored to your specific shape and weight. The motion isolation from the independent coils further ensures you won't be disturbed by a partner's movements.
For extra cooling comfort, the TENCEL cover and internal air channels help circulate air and wick moisture. This regulates temperature all night long so you can stay cool and comfortable in the mattress.
With its plush pressure relief, responsive support, and temperature regulation, the Stearns & Foster Lux Hybrid Medium delivers everything a side sleeper needs for deeper, more restorative sleep. The customized conforming will help properly align your spine and reduce pain at the hips and shoulders.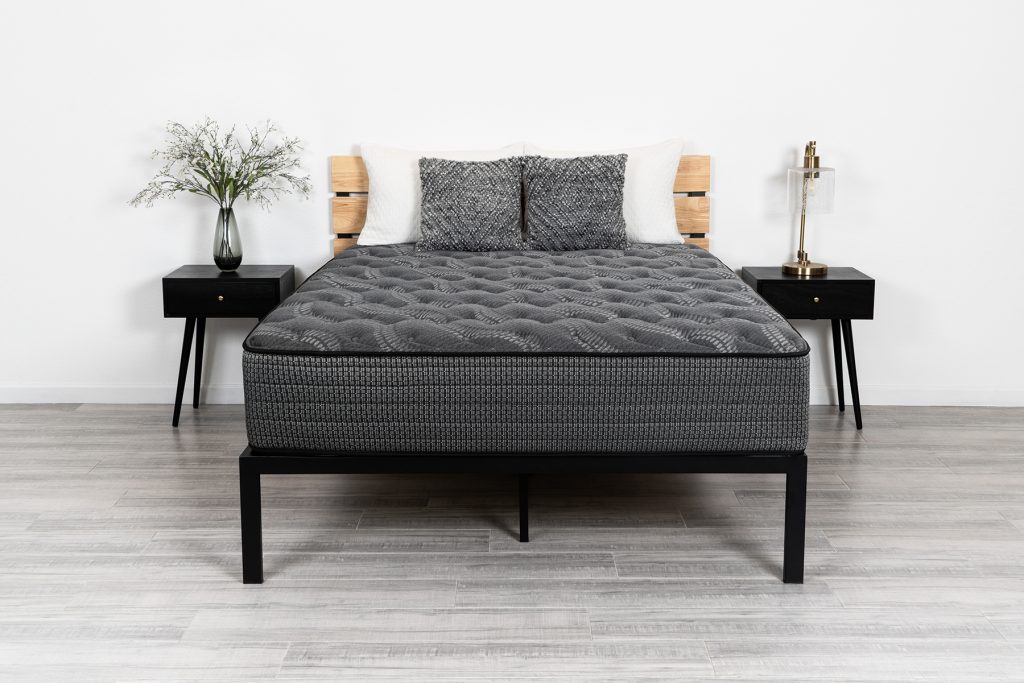 Adjustable beds provide customized comfort by allowing you to find your ideal sleeping position. But the mattress you pair it with is key to maximizing the experience. It needs to be responsive and flexible enough to adapt as you adjust the bed. Unfortunately, most adjustable base-ready mattresses come with premium price tags.
But the Best Sleep Craftsman Jumbo Pillow Top proves you don't have to break the bank to get a quality mattress for your adjustable base. As one of the most budget-friendly hybrid mattresses on the market, it delivers everything you need for adjustable comfort at a fraction of the cost.
The Craftsman combines the contouring of memory foam with the adaptability of springs for the perfect balance of cushioning and support. The plush memory foam top layer provides pressure relief at the shoulders and hips as you recline or raise the head or foot of the bed. And the 8" pocketed coil support core reinforces each area of the mattress as you adjust its shape. This dynamic support prevents sagging for optimal comfort.
Together the foam and coils work in harmony to keep your spine aligned and relieve tension at pressure points regardless of the positioning. The foam fills in gaps between you and the mattress while the coils provide lift and bounce to facilitate changing positions. This hybrid design means the mattress effortlessly conforms and responds to each adjustment.
The pillow top adds extra padding for even plushier pressure relief. And the medium-firm feel is ideal for any sleep position, with enough firmness for spinal support but a cushioned feel preventing discomfort at the shoulders and hips. This versatility suits the wide range of adjustable positions.
The Craftsman Jumbo Pillow Top is also backed by a 10-year warranty and 120-night trial so you can be sure it will provide lasting comfort and support. For shoppers seeking reliable adjustability on a budget, this mattress delivers premium performance and sleep-enhancing contouring without the luxury price.
So if you want to experience the customized comfort of an adjustable base but don't want to break the bank on the mattress, the BestSleep Craftsman Jumbo Pillow Top is the top affordable choice.
An adjustable base lets you customize your sleep experience by fine-tuning your mattress's positions. But to get the most out of it, you need the right mattress designed to flex with the changing shapes.
The TEMPUR-Adapt Medium Hybrid, Purple Rejuvenate Plus, Stearns & Foster Lux Hybrid Medium, and BestSleep Bedding Craftsman Jumbo Pillow Top are all great options that respond and adapt effortlessly as you adjust. Their combination of contouring foams and dynamic coils flexibly supports you in any position.
From the responsive Purple Grid to the contouring memory foams, each mattress balances cushioning pressure relief with reinforced support. This prevents sagging and keeps your spine aligned when raising the head or legs. And features like cooling covers and breathable materials ensure comfort.
So visit any Best Mattress location in Las Vegas, Mesquite, or St. George today to experience these adjustable base-ready mattresses for yourself. Our sleep experts can help you find the perfect match for your comfort preferences and price range.
Let us help you discover the customization and pressure relieving support of an adjustable base paired with the right innovative mattress designed for flexibility. Your best night's sleep is waiting at Best Mattress!