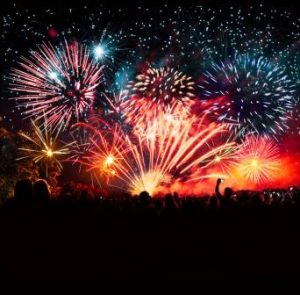 Even before the ball drops in Times Square, your mind is probably buzzing with all of the ways you'll change your life this year. Although most people are quick to start a new diet or improve their health in some way, the vast majority of folks overlook one area of their lives that could use a significant makeover: their sleeping situation.
Mattresses don't last forever. In fact, independent studies conducted by the Better Sleep Council have shown that mattresses should be replaced every 5-7 years, which is why you should consider starting 2017 with a brand new mattress. Here are some mattress shopping tips for choosing the right mattress, so that you can get the rest you need to achieve those New Year's resolutions.
Tips for Choosing The Right Mattress
Test Out Different Models
When you visit mattress stores in Las Vegas, don't be shy about trying out all of the models on the sales floor. If you normally sleep on a firm mattress, test out a plusher variety to see if it feels comfortable. When you test mattresses, rest on each surface for at least 20 minutes to see how the space really feels.
Consider Your Sleeping Position
Your mattress choice should revolve around your sleeping position. Mattresses should be firm enough to support your body but plush enough that you can rest comfortably in your position of choice. When you arrive at the mattress store, talk with a store professional about how you sleep and what your common sleep complaints are so that they can help to pair you with a great model.
Don't Forget the Accessories
After you find a great mattress, don't forget to grab a few essential mattress accessories. New mattress covers can help you to stay cool at night, while extending the lifespan of your investment. The right pillow can help you to stay even more comfortable while you sleep, and there are even adjustable mattress bases that can make it easier to work or watch TV from bed.
Best Mattress in Las Vegas, St. George, and Mesquite can help you to find the mattress of your dreams. Visit one of our showrooms today to start 2017 off right.