Best Mattress is dedicated to bringing customers throughout Nevada and Utah all of the latest technologies, which is why they are proud to present the latest iComfort model by Serta. Brand new in 2017, the iComfort mattress in Las Vegas offers state-of-the-art comfort features. Mattress manufacturers only release new models every two or three years, which means that this mattress offers a level of comfort that you have to feel to believe.
Introducing the New iComfort Serta Mattress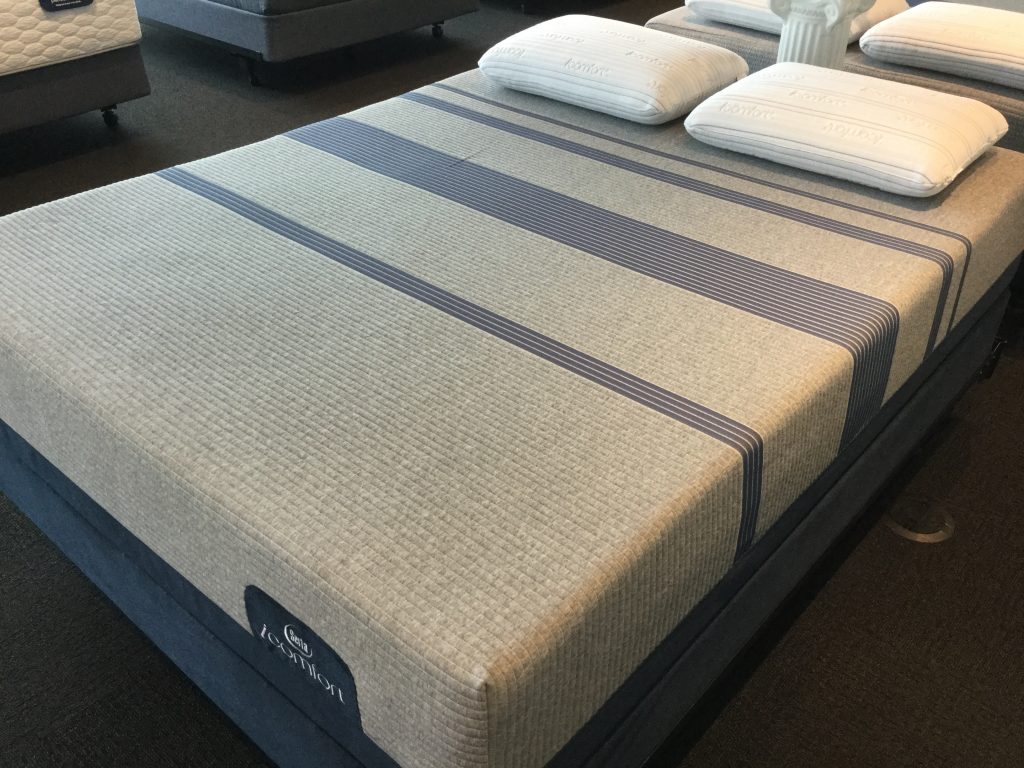 All Foam Construction
Designed to reduce pressure points, the new iComfort Serta offered by Best Mattress features an all-foam construction. You won't be able to feel any springs because there aren't any—making you feel like you are sleeping on a cloud.
TempActiv™ Touch Fabric Technology
It can be hard to sleep if you feel too warm, which is why the newest iComfort mattress by Serta offers TempActiv™ Touch Fabric Technology. This special, soft-to-the-touch fabric works by wicking away heat and moisture from your body, making you feel cooler as you sleep.
ActivBalance™ Support Foam
To create an incredible amount of support, this new iComfort model features ActivBalance™ Support Foam that conforms to curves, helps with body aches, and reduces pressure points.
Ultimate Edge® Foam Support Core
Over time, mattresses can become less supportive along the edges, which can cause roll-off and reduce the size of your usable sleeping space. To prevent these problems, the newest iComfort mattress features an Ultimate Edge® Foam Support Core.
As you can see there are many amazing benefits to this new iComfort mattress from Serta which will be available at Best Mattress stores starting in May.
You can also watch Dave Mizrahi, our owner, and Joe Hansen, our Serta Representative, showing this new iComfort mattress on FOX 5 here in Las Vegas
Our 120-Day Sleep Guarantee
If you have owned your mattress for longer than 30 days and you aren't happy with your set, Best Mattress is glad to exchange your mattress for 120 days from the date of purchase. Please see our full terms & conditions here.
If you aren't sure which mattress is right for your sleep needs, visit a Best Mattress near you today. Their qualified, experienced sleep experts can help to pair you with a mattress that addresses your sleep issues and that fits your budget. With competitive specials and a best-price guarantee, Best Mattress takes the stress and hassle out of shopping for a new sleeping surface.