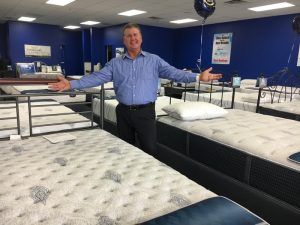 John began with Best Mattress in September of 2015 and is now a manager at our Blue Diamond location. Coming from high-end fashion sales, John was no stranger to vending luxury and comfort to Vegas Valley patrons. John believes listening is the key to customer service, "I listen to what the customer is telling me and based on that, I find them what is needed."
John loves what he does and enjoys helping others get a better night's sleep. "They have come to me because their lives are void of proper sleep," says John. "I have the knowledge and tools to fill that void." Producing positive sleep results for those who visit the sleep shop brings John joy and keeps him motivated.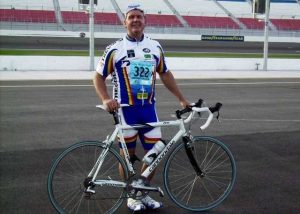 This manager places a high value on honesty, professionalism and enthusiasm to help provide a great and easy purchasing experience. John believes in building trust because, "a customer will not give you [the chance to help] if they don't trust you." In a tricky situation, all he asks for is a "chance to make it right." As an avid mountain biker, he holds dear Best Mattress' values of promoting health and wellness in the lives of Nevadans. John is also the proud owner of a Cha-Beagle rescue dog.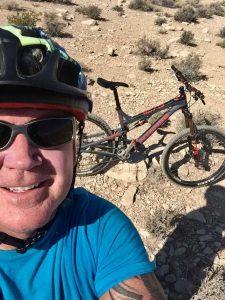 Be sure to stop by our Blue Diamond location to say hi to John and let him help you find the best way to get a good night's sleep!