You've probably seen the commercials for Tempur-Pedic® mattresses. The camera pans over a minimally decorated bedroom with a person jumping up and down on a Tempur-Pedic® mattress all the while their glass of juice stays completely upright.
How does the glass not spill? That's because TEMPUR® material is innovatively different from other memory foam mattresses.
TEMPUR® Technology vs. Other Memory Foam
TEMPUR® Technology is an advanced material designed to provide support, comfort, and pressure relief. It's this unique response that makes Tempur-Pedic® mattresses so popular with consumers.
Unlike generic memory foam, the TEMPUR® Material in a Tempur-Pedic® mattress combines with the other innovative features in your mattress to create a sleep experience that is truly unmatched in the industry.
Here are just a few of the reasons why TEMPUR® mattresses are the mattress of choice for many:
Comfort and Support
TEMPUR® material is more comfortable than other memory foam mattresses because it better conforms to your body than other types of memory foam. This means that every area of your body is supported perfectly and your weight is distributed more efficiently across the surface of the mattress. It also means that you won't wake up with aching pressure points that cause discomfort while you sleep.
Memory foam tends to compress under pressure and heat, which can make it difficult for you to move around during sleep. However, Tempur-Pedic's TEMPUR® material has a higher density than most other memory foams on the market today. This means that it doesn't compress as much when you lie down on it. Instead, it gives your body just enough support to allow you to move freely throughout your sleep cycle without waking up from uncomfortable pressure points on your body or joints.
Responsiveness
Tempur-Pedic® mattresses respond to pressure and heat to conform to your body slowly and help relieve pressure points by evenly distributing weight and meeting the demands of your body. It helps relieve back pain by reducing pressure on the spine. It also helps relieve neck pain by ensuring that your head and neck are properly aligned with your spine.
Cooling
One of the main selling points of the Tempur-Pedic® breeze line is its cooling technology. This mattress is different than other memory foam mattresses because it doesn't trap heat — so you won't ever wake up in a sweat again. It takes the heat and humidity of your body and draws it out of the mattress leaving you at a comfortable temperature all night.
Layers of A Tempur-Pedic® Mattress
The quality of memory foam mattresses varies greatly depending on the number of layers and how they're constructed. Some companies use only one layer while others use multiple layers with different densities and materials. Tempur-Pedic® mattresses use layer technology to provide optimal comfort. Each layer has its own unique function to provide the best sleep experience. These layers include:
Comfort Layers – Relieves pressure points and provides a cooling effect for its sleepers.
Support Layers – Made to distribute weight evenly across the mattress and support key areas.
Base Layer – Provides support for other layers.
Best TEMPUR-Pedic® Mattresses for Different Sleepers
No matter if you're a back sleeper, side sleeper, or stomach sleeper, Tempur-Pedic® mattresses have something for everyone. That's why we wanted to do a quick round-up of some of the best TEMPUR-Pedic mattresses for different sleepers. Which one resonates most with you?
Back Sleeper
Best Option: TEMPUR-Adapt (Medium Hybrid)
The TEMPUR-Adapt (Medium-Hybrid) mattress offers all-night adaptive support as you sleep on your back throughout the night.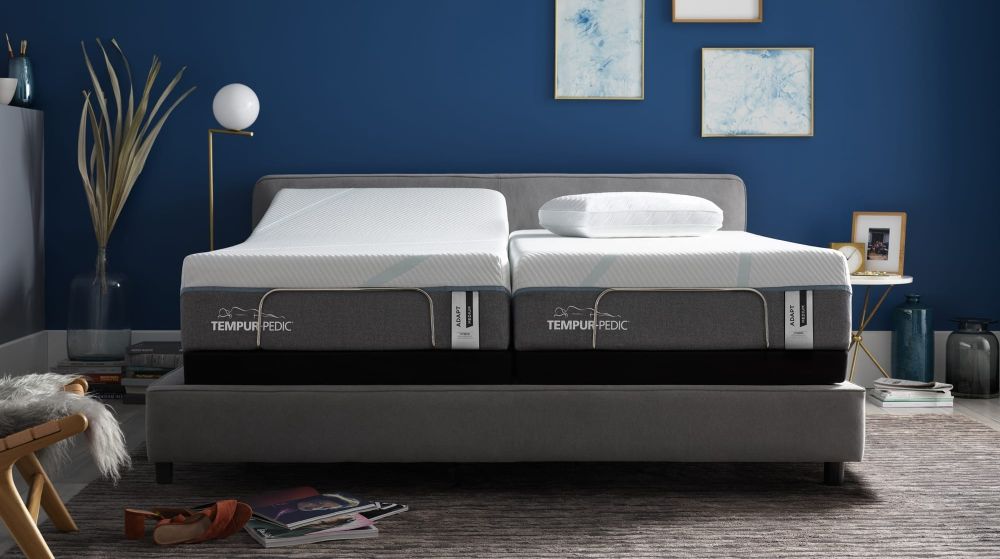 ---
Side Sleeper
Best Option: TEMPUR- ProAdapt
As you sleep on your side, the TEMPUR- ProAdapt mattress has superior motion absorption so even if you shift to your other side throughout the night, your partner won't feel the motion.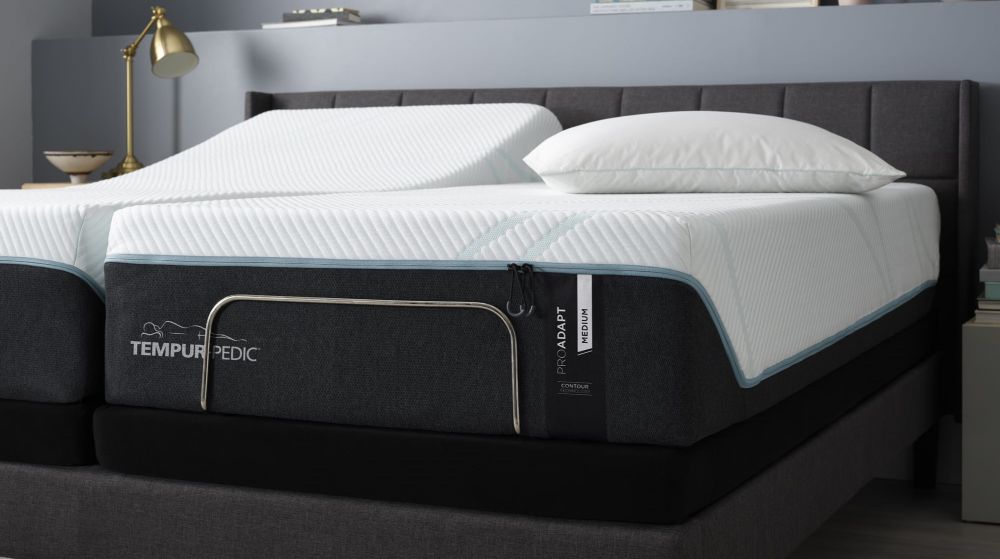 ---
Stomach Sleeper
Best Option: TEMPUR-LuxeAdapt® Mattress
The TEMPUR-LuxeAdapt® Mattress is perfect for stomach sleepers because it's "Soft where you want it. Firm where you need it" making this a popular option for all of our Las Vegas stomach sleepers.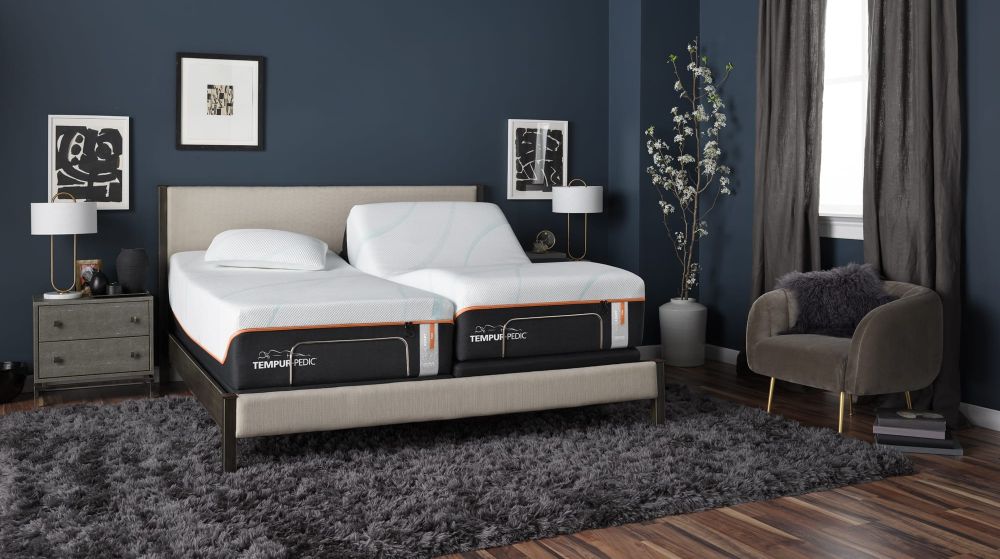 ---
Hot Sleeper
Best Option: TEMPUR-breeze°
The TEMPUR-PRObreeze° and the TEMPUR-LUXEbreeze° are two of our best-rated mattress collections for hot sleepers.  These mattresses are known to feel up to 3° cooler and 8° cooler respectively compared to ProAdapt models. The Advanced Tempur Material allows trapped heat & humidity to cycle out of the mattress for maximum airflow for all-night cooling comfort.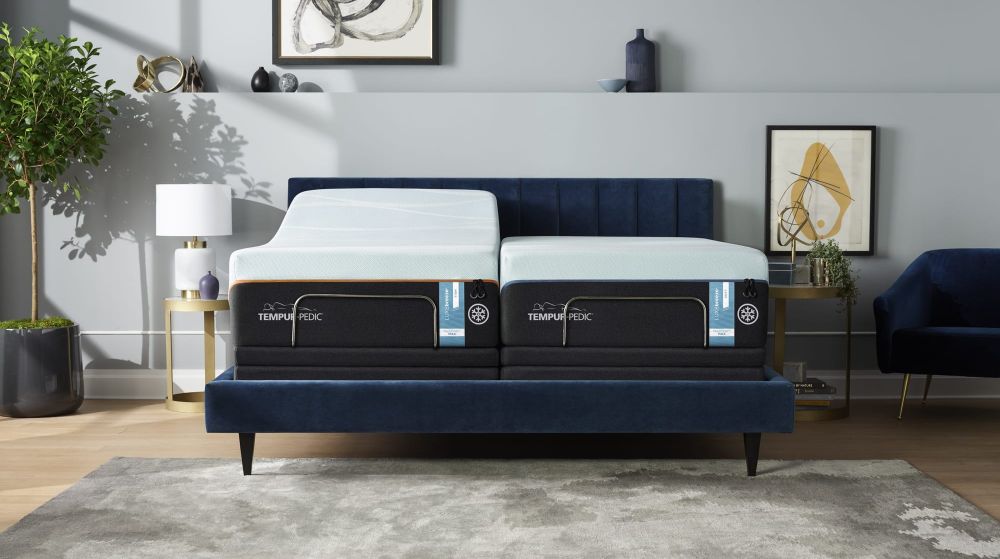 ---
Conclusion
There is no doubt that Tempur-Pedic mattresses with TEMPUR® material are superior to other memory foam mattress options available on the market.
It has been used in mattresses for over 30 years and continues to be a leader in the industry. If you are looking for a Tempur-Pedic® mattress in Las Vegas, we have just the solution for you to get a good night's sleep! Find a store closest to you with our Best Mattress store locator.