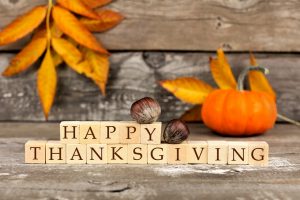 Thanksgiving is all about spending time with friends and family, and taking the time to think about the good in your life. At Best Mattress in Henderson and other locations, we embrace this time of the year, and want to thank our loyal customers for making Best Mattress one of the premiere mattress stores in Las Vegas. Mattress shopping is about more than simply choosing a sleeping surface. When you choose a Best Mattress product and invite us into your homes to install it, we know that you are giving us your trust—and we take that seriously.
This Thanksgiving, we want our valued customers to have a restful, happy holiday. Here are three tips for a better Thanksgiving.
3 Tips for a Better Thanksgiving from Best Mattress
Plan AheadIf you wait until the last minute to pick up that pie or to defrost that turkey, you will be in a world of hurt come Thanksgiving Day. To throw a truly incredible holiday feast, focus on planning ahead.Get all of your cleaning and grocery shopping out of the way as soon as possible, and don't forget to take the time to figure out where everyone is going to stay when they come to visit. Best Mattress offers a huge variety of mattresses and bedding accessories, making it easy to snap guest rooms into shape.
Don't Overdo ItWhen preparing Thanksgiving dinner, some people get carried away with trying to please everyone. Instead of a single turkey and the classic sides, you might be faced with trying to roast a ham and barbeque a brisket to make sure that your meat-loving relatives are well fed. Although it can be tempting to make a different dish for everyone who will be coming to the table, resist the urge to overdo it.To spread out the workload and to make things easier for yourself, invite people to bring their favorite dishes with them. That way, everyone will have at least one thing they like—and you won't have to do as much work.
Enjoy an Afternoon NapLeave the dishes for later and enjoy a nice nap. In addition to helping you to digest your food, sleeping after Thanksgiving dinner gives you the chance to lounge on your favorite Best Mattress product. If you are worried about getting your mattress dirty with all of those food crumbs, you shouldn't be. Best Mattress protectors are some of the best in the business—protecting your investment from spills, dust mites, and of course, rogue snacks.
If you need a new mattress for your holiday guests to enjoy, visit one of Best Mattress's 21 locations throughout Las Vegas, Mesquite, and St. George. We offer a low-price guarantee and same-day delivery service—which means you can replace your old, uncomfortable mattresses before your family comes into town.