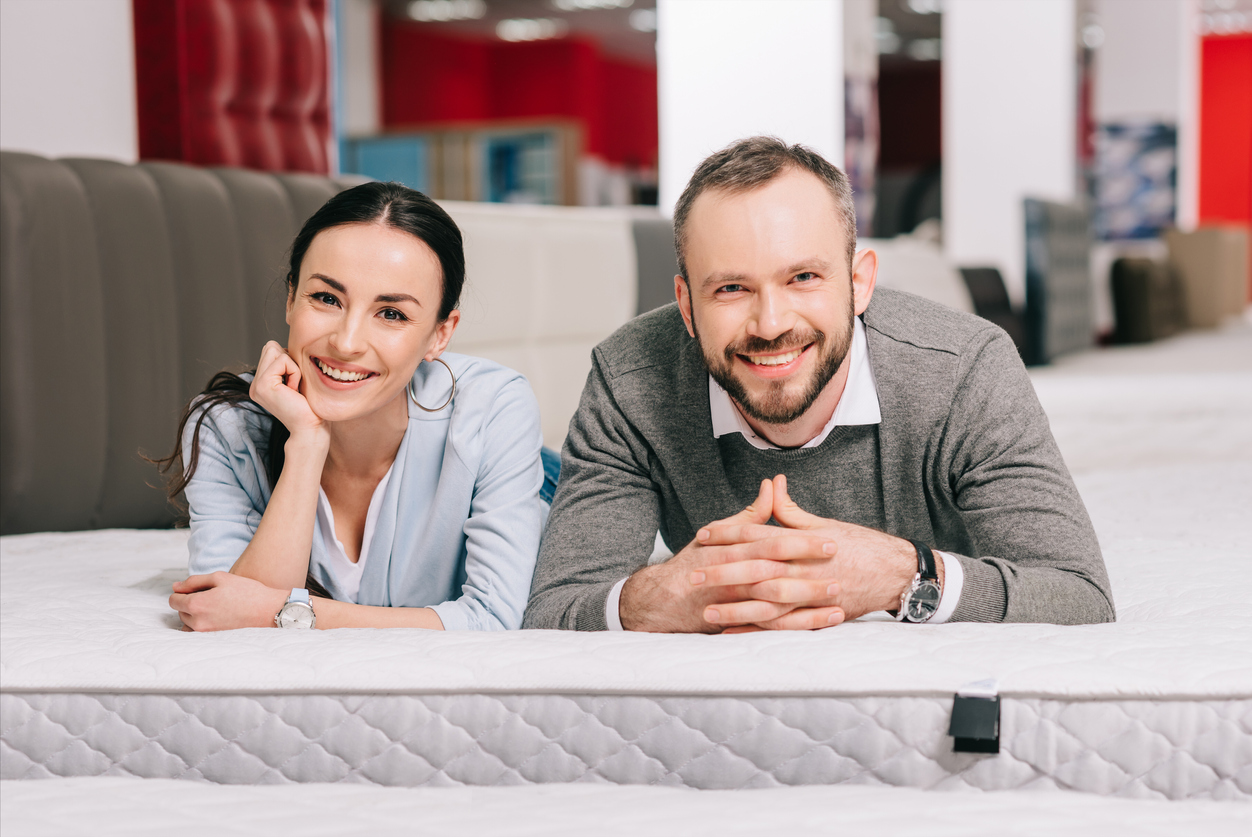 Eventually, every mattress starts to degrade and you need to replace it. Or maybe you're interested in purchasing a mattress with the latest sleep technology, or simply want a more comfortable pillow. In any event, you can find these and all the other sleep accessory needs you might have at Best Mattress. We're more than just a mattress store, and we believe in helping people make the best decisions to maximize their sleep experience. Sleep is one of the most important elements of good health, and better sleep makes for a better life.
The Best Mattress Store in Las Vegas and St. George
At Best Mattress, we take every step possible to ensure our customers walk away with better sleep in their future. On the one hand, we stock quality mattresses and accessories across a broad price range with financing options to ensure anyone can get the great sleep they deserve. However, we also appreciate that the differences between latex mattresses, bamboo pillowcases, and memory foam can be a bit confusing at first. To this end, we have online resources as well as in-store sleep experts who can learn what kind of sleeper you are and make recommendations accordingly.
A Range of Wonderful Mattresses From Top Brands
There are many popular mattress brands such as Purple and Tempur-Pedic that deliver sleep quality like you wouldn't believe if you hadn't ever slept on one of their mattresses. These brands have plenty of devotees and unique, innovative sleep technologies that provide every level of firmness and support you might need. Whether you're a back sleeper, side sleeper, or a front sleeper, whether you're sleeping alone or sharing the mattress, we have mattresses that you'd think were made for you.
All the Sleep Accessories You Need
While mattresses get the most attention, they're not all that contributes to a great night's sleep. Bed sheets, pillows, and pillowcases are the most obvious important sleep accessories, with a good pillow helping to preserve the alignment of your body and keep your head and shoulders comfortable. Choosing the right pillowcase can also help your skin and hair, as gentle textures reduce the strain on both. In any case, you'll find the sleep accessories that you're looking for with Best Mattress.
Plentiful Locations
We work to ensure that anyone can come by and get a great mattress with the diversity of mattresses available and financing options. However, we also appreciate that our scope would be limited if it weren't convenient and easy to reach a Best Mattress location. There are more than a dozen Best Mattress store locations throughout Las Vegas and St. George, so you can rest assured that there's one nearby. Even if you move to another part of town, Best Mattress won't be far. Even if you can't come to a location, everything is online.
Helpful Sleep Experts and Online Resources
At Best Mattress, we've worked to develop excellent experiences for in-store shopping as well as online shoppers. When you come to the store, you don't have to simply navigate the options on your own and try to figure out which is right for you. Our sleep experts are readily on hand to help explain what different sleep technologies are, what advantages one mattress has over another, and what sleep accessories may suit you best. If you prefer to shop online, we also have plentiful online resources that clearly explain the different types of mattresses and what may best suit your sleep style. Either way, it's easier than ever to make a great decision for the future of your sleep and health.
The Best Mattress 120-Day Sleep Guarantee
All of the above are what make Best Mattress stores the best place to go for sleepwear in our eyes. Top-quality mattresses and sleep accessories, helpful staff who know their stuff, and locations that are easy to reach make us your friend for all things sleep-related. However, a mattress is a big investment and we understand that it can be difficult to make the leap. This is why we offer a generous four-month return policy with a 120-day sleep guarantee. If you're not satisfied with your mattress within the first 120 days after you buy it, return it and we'll make sure you're satisfied.
Come Visit Best Mattress Today
Best Mattress has everything you're looking for in a mattress store, with a diverse selection that's sure to contain the perfect mattress for you as well as the helpful team who will assist you in finding it. We're so sure that you'll be happy with the result that if you're not, you have a 120-day window to return your mattress. If our past history of happy customers is any indication, though, you won't need the guarantee. Find a Best Mattress store location near you and come by today to start your journey towards sleeping and living better.