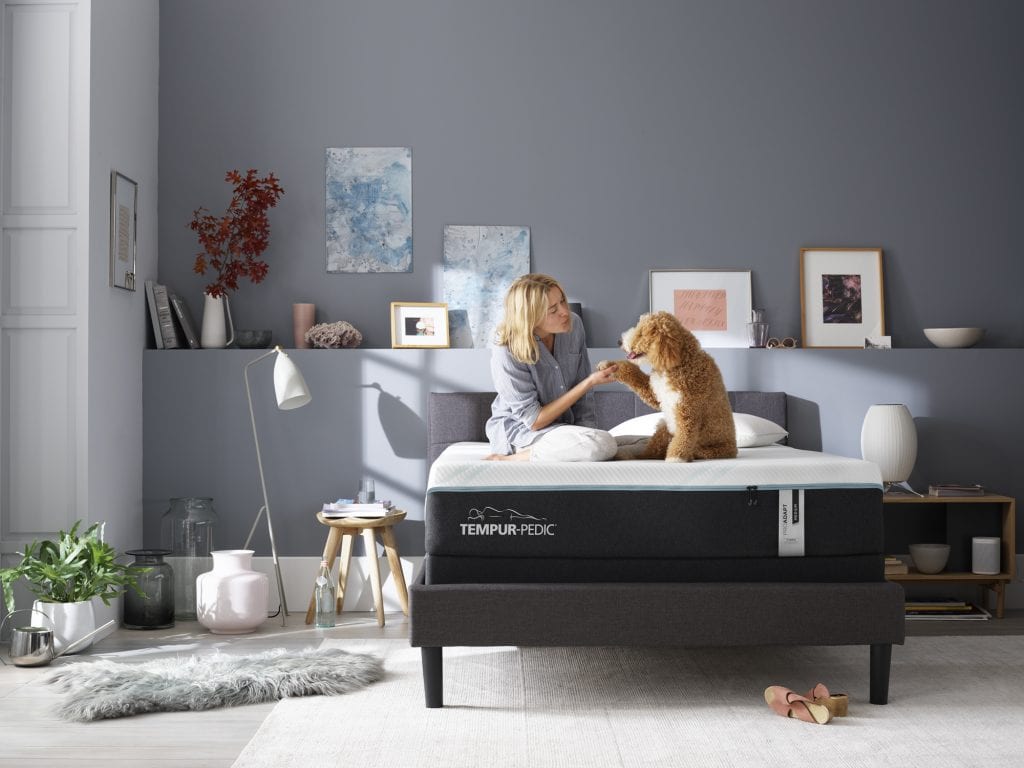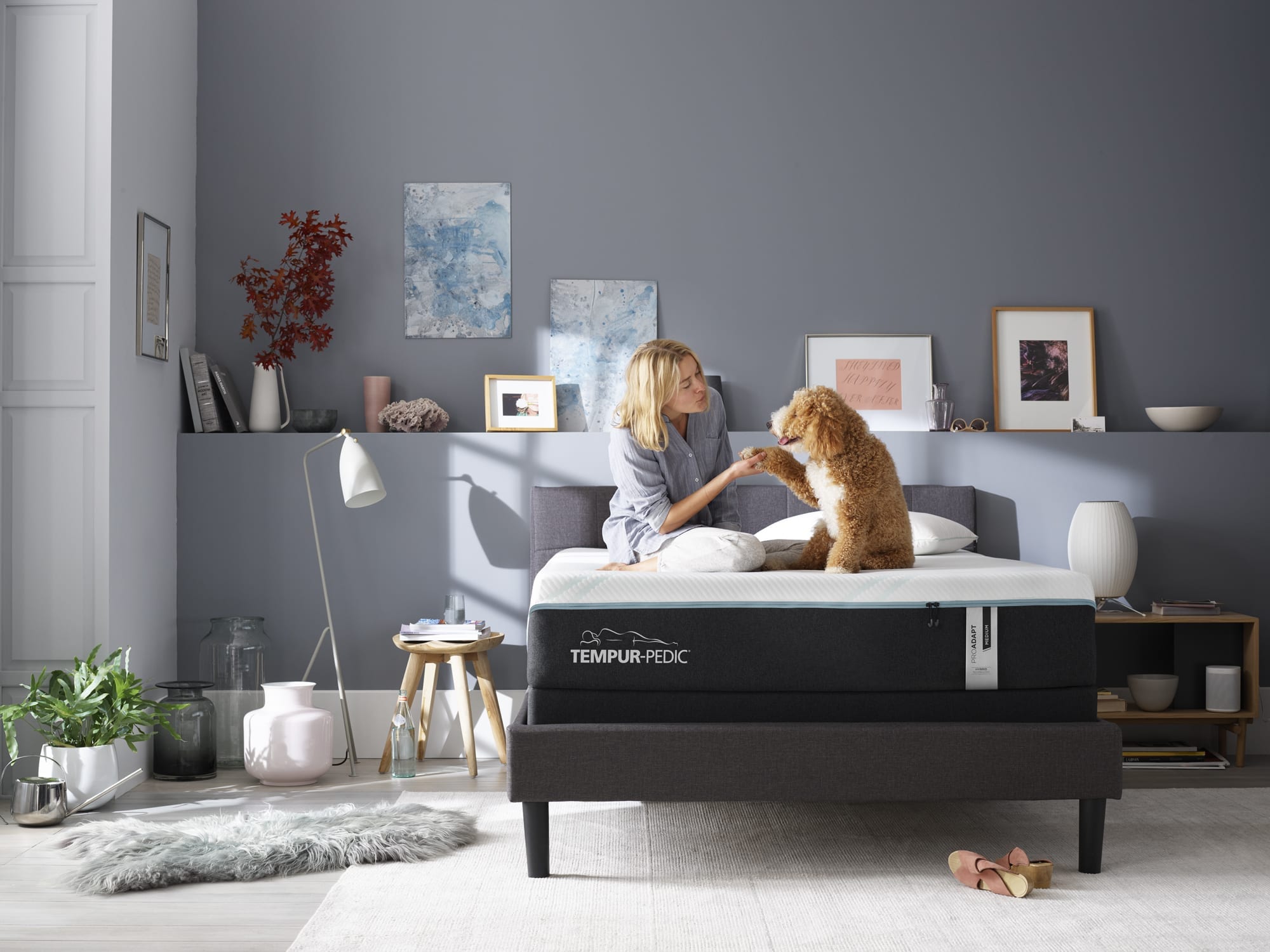 At Best Mattress, you'll find a comprehensive selection of mattress brands and types that are sure to fit your individual needs. There are many things to consider when selecting your mattress. Experts estimate a person will spend more time on their mattress than any other piece of furniture in their home. At Best Mattress, we understand the unique challenges you might face in finding the correct mattress for your needs. See below on different considerations to make when selecting a mattress at Best Mattress.
Different Materials For Different Needs
The innerspring or coil option is affordable and durable. The space between coils also allows for the circulation of air which can regulate the temperature of the mattress. If you tend to have a warm body temperature, this may be the best mattress fit for you. Innerspring mattresses are also known for good edge rigidity which is a good feature if you sit on the edge of your bed often.  
Memory foam is the best mattress for those with sleeping partners since it isolates motion which will prevent movement that can disturb anyone else on the mattress. Memory foam conforms to every inch of one's body providing support and pressure relief for any body type. It's important to consider that some memory foam mattresses may retain heat, which may not be the best mattress for those with heat sensitivities. There are newer memory foam mattresses from Tempur-pedic like the Pro-Breeze which has cooling foam to help you stay cool and comfortable through the night. Many of our customers have found this to be the best mattress for them.
A hybrid mattress refers to any combination of other types. The foam composition of a hybrid mattress can be anywhere from 1 inch to 4 inches which allows them to range from soft to firm. Most hybrids also have innersprings as well to give great support while you sleep. Serta provides a great iComfort hybrid mattress which many of our customers consider the best mattress. With a hybrid, you're getting the best of all worlds!
A pillow top is a special type of mattress with a soft plush pillow-like pad sewn into the top of the mattress. Many of the different mattresses we sell have a pillow top option. Those who prefer more padding and comfort will enjoy the luxurious feel of a Pillow Top mattress. A great example is the Beautyrest Black line which combines luxury and comfort! We sell a lot of Beautyrest Black mattresses and can attest to how they can be the best mattress of 2019.  
Water Bed
This style of mattress was very popular back in the 1970's and they are starting to see a little bit of a come back in interest.  We currently don't sell a water bed, but there have been studies showing that they do have benefits. People with allergies, arthritis and back pain might prefer the fluidity of a water mattress, but it can be hard to stay in a comfortable position sleeping with a partner.
Our sleep experts at Best Mattress highly recommend that with the purchase of your new mattress, you should add an adjustable base to your bed. It will create customizable height and curvature to give you and your partner added support and comfort. These can create the best mattress for those with acid reflux and chronic conditions like injuries, chronic back pain or snoring.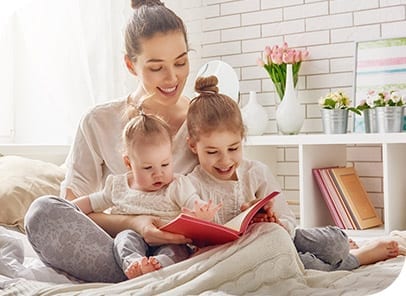 Different Types of Sleepers Have A Different Best Mattress
Every person has a preference when it comes to sleeping positions. Below is a description of each type and what is going to be the best mattress for them.
Stomach Sleepers will want a medium to medium firm mattress. Soft mattresses often don't offer enough spinal support for a stomach sleeper.
Side Sleepers will prefer very soft to medium firm mattresses. Sleeping on your side can cause one to experience shoulder and hip pain if you are on an unsuitable mattress. Medium soft is the typical choice for side sleepers as it offers the joint support and alignment needed for a comfortable night's sleep.
Back Sleepers tend to prefer medium to medium firm mattresses. Memory foam usually offers the best support for this group of sleepers. It's estimated that only 15% of us are back sleepers. 
Difference of Body Type
Light (under 150 lbs)
–          5-6 firmness or maybe a little softer for a side sleeper, 3-4
Medium (150-200 lbs)
–          5-7 firmness or 3-5 for a side sleeper
Heavy (200+ lbds)
–          Ideally firmer will offer most adjustment for foam shrinkage due to body weight
How Best Mattress Can Help With Your Selection
Our sleep experts are trained to help you find the best mattress for your specific body type, habits and other individual needs. The following will hopefully help familiarize you with the brands and types of mattresses we have at all of our stores: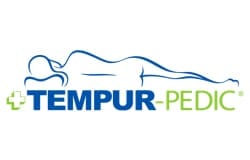 Tempur-Pedic has a reputation as being the king of comfortable mattresses. With cutting edge memory foam technology used by NASA, Tempur-pedic mattresses offer luxury comfort with the best cutting edge technology in sleep. Tempur-pedic is always in the lab coming up with new ways to help you sleep better. Best Mattress proudly offers many Tempur-pedic mattresses which are extremely versatile in firmness levels and support. The Tempur-pedic options at Best Mattress include a new line called Tempur-breeze, which offers new cooling technology that keeps you cool all night. Some of the other Tempur-pedic mattresses and products we carry are: Tempur-proadapt, Tempur-adapt, Tempur-cloud, Tempur-contour, Tempur-flex, Tempur-ergo adjustable base and luxury Tempur-pillows.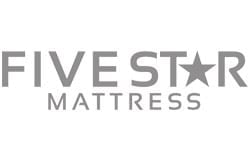 Manufactured by Serta, the Five Star mattress line has a mattress for everyone. Five Star uses the same quality materials in other high end name brands without the intimidating price tag. We're sure there's a five star mattress that can be the best mattress to fit your needs. We carry several styles of mattresses from five star including: Thatcher pillowtop, Thatcher Plush, Holdsworth Firm, Aldridge, Lillington Firm and Woodscreek Firm.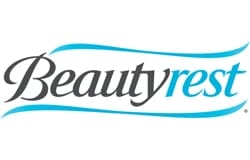 Beautyrest offers many styles of mattress choices including black, silver, and beautysleep. Each group includes a specific set of technologies to assist in the best sleep possible. All selections are adjustable base friendly. Read below for more information on the individual selections.
Black – this luxury line includes an advanced pocketed coil, a proprietary foam encasement for firm edge and increased air flow, a cool surface technology to wick away heat and moisture, cooling memory foam to contour to your body, comfort response and micro coils.
Silver– These mattresses includes quilted cooling technology fiber inside the quilting of the mattress, silver embedded into the mattress for antimicrobial benefit, additional 490 coils inside the mattress for ultimate support.
BeautySleep– offers surface cooling and air cooling foam at an incredible value.
Smartmotion– Are adjustable bed frames of 3 different bases. The basses offer a sleep tracker system which uses integrated sensors to track sleep, a sleep cycle alarm, customized coaching and a sleep tracker app. Adjustable beds create the best mattress for those with pressure point pain, acid reflux, who like to watch TV or read in bed.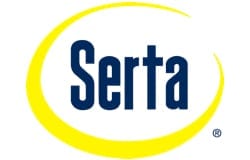 The Serta mattress company has been renowned for decades because of their comfortable mattresses. Their most well known mattress, Perfect Sleeper, has been helping people sleep for years and years. Also, the counting sheep have become a phenomenon with their anger against how well Serta mattresses keep you asleep. We offer several of their lines including:
Perfect Sleeper is the official mattress of the National Sleep Foundation. This mattress offers individually ventilated coils, cool action gel memory foam and is perfect for an adjustable base.
iComfort mattresses are memory foam that combines pressure point relieving comfort and temperature regulation.
iComfort Hybrid offers the benefits of the iComfort with added gel foam, and over 1000 coils with pillow soft cushioning.
Visit A Best Mattress Store In Las Vegas
Come into one of our Las Vegas mattress stores to try out the mattresses we have where you can work with our sleep experts to find the best mattress for you.  We want to help you find a new mattress so that you can get the rest you need, and live a healthy fulfilling life! Visit your nearest Best Mattress store where our sleep experts will be happy to help  answer any questions or concerns you might have! The best mattress for you in 2019 is at Best Mattress in Las Vegas, Mesquite & St. George, Utah.