Are you looking for a new mattress? More specifically, a hybrid mattress?
The world of mattresses is no doubt a confusing one. It's certainly changed in the past few years. Add in the fact that a new type of mattress has emerged and you have a true conundrum on your hands.
Today, we're going to make things as simple as possible for you.
Hybrid mattresses are an exciting, relatively new addition to our ever-changing world of sleep products. But, what exactly is a hybrid mattress? What makes them so great? And, what are some of the top hybrid mattresses for 2023?
Well, we are about to answer all of these questions and more. Are you ready to get started? Let's dive in.
Why Hybrid Mattresses?
Traditional mattresses have either springs or memory foam. However, there are plenty of people who prefer one over the other. Some people like the softness and comfort of memory foam but want more support from their mattress than just memory foam alone can provide. Some people like the firmness of a traditional spring but want something softer than just a spring would be on its own. The good news is that hybrids allow you to get the best of both worlds!
Hybrids combine memory foam with traditional springs to give you both adaptive support and comfort simultaneously.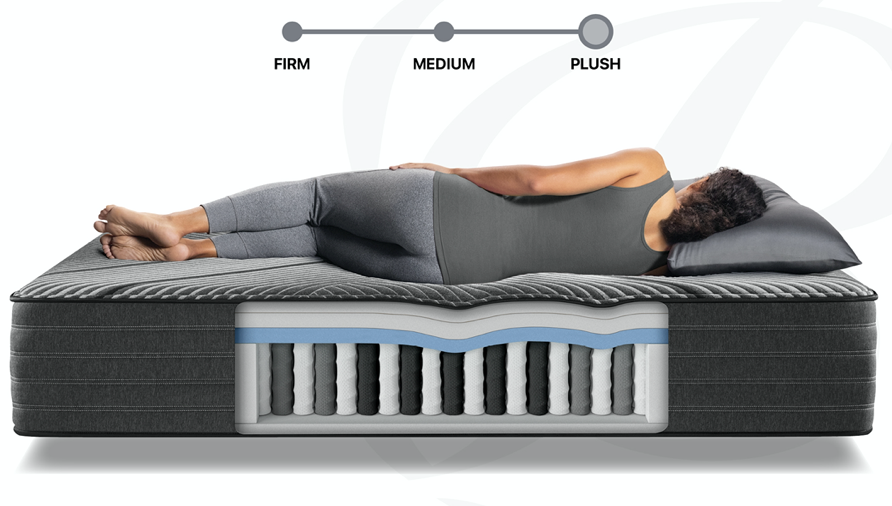 The best hybrid mattresses will have similar qualities to these:
1. High-quality materials
The best hybrids are made with high-quality materials that can provide you with a comfortable sleeping experience without sacrificing your health. They also come with an advanced cooling system that keeps your body temperature balanced throughout the night so that you can wake up feeling refreshed instead of groggy and tired.
2. Superior Support
The best hybrid mattresses will also provide good support for your back and spine, keeping them aligned so that you can sleep comfortably throughout the night —without any aches or pains.
They also feature pressure relief zones where your body needs it most so that you can get a deep restful sleep every night without waking up feeling sore or stiff from lack of movement during the night.
3. Durability and Longevity
Lastly, the best hybrid mattresses are built to last for years at a time, giving you peace of mind knowing that they won't wear out quickly or start to get holes in their structure over time.
Pro Tip: According to TechRadar, the average lifespan of a hybrid mattress should be around 7 to 10 years! Be sure to keep that in mind when looking for a quality hybrid mattress.
The Top Hybrid Mattresses in 2023
Hybrid mattresses are the most popular choice for sleepers who want a mix of memory foam and coil support.
With so many different types of mattresses available in Las Vegas and St. George, it can be difficult to decide which one is best for you. But luckily, we've done the research and come up with a list of the top hybrid mattresses on the market today.
The following list will help you find the right hybrid mattress that's unique to your sleep needs.
1. Beautyrest Black Hybrid LX-Class Firm Mattress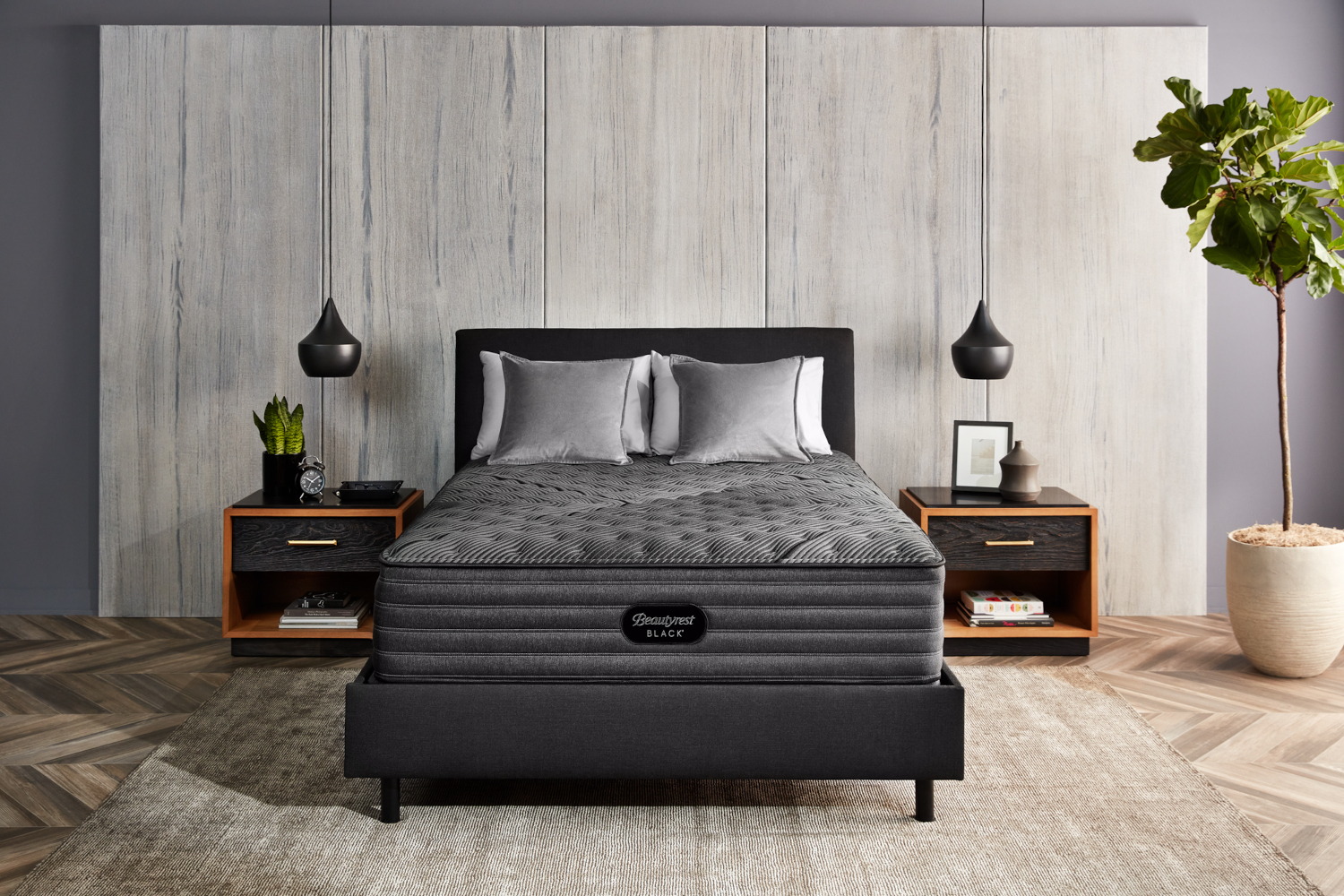 If you're looking for a mattress that will give you the best of both worlds, look no further than the Beautyrest Black Hybrid LX-Class Firm Mattress.
This hybrid mattress features a combination of HD memory foam and 2″ Firm Comfort Foam that contours your body shape and supports your weight evenly. It also contains new BlackICE with Plant-Based Cooling Technology to keep you cool as you sleep. (This is a favorite amongst hot sleepers who are looking for a more comfortable night's rest!)
The revolutionary plant-based cooling technology helps keep you cool and comfortable all night long on such mattresses, so you can drift off to sleep and wake up feeling refreshed and ready to take on the day.
This hybrid mattress is ideal for stomach sleepers or those who like sleeping on their back because it conforms well to their bodies' natural curves and shapes while providing the support they need when they lay down at night. The mattress is also great for larger-bodied people because it has extra padding in all areas where needed most.
If you're looking for a hybrid mattress that will give you both comfort and support—without sacrificing one or the other—this is the right choice for you!
With all these benefits combined into one luxurious package, it's no wonder why this mattress has made it to our list of popular hybrid mattresses!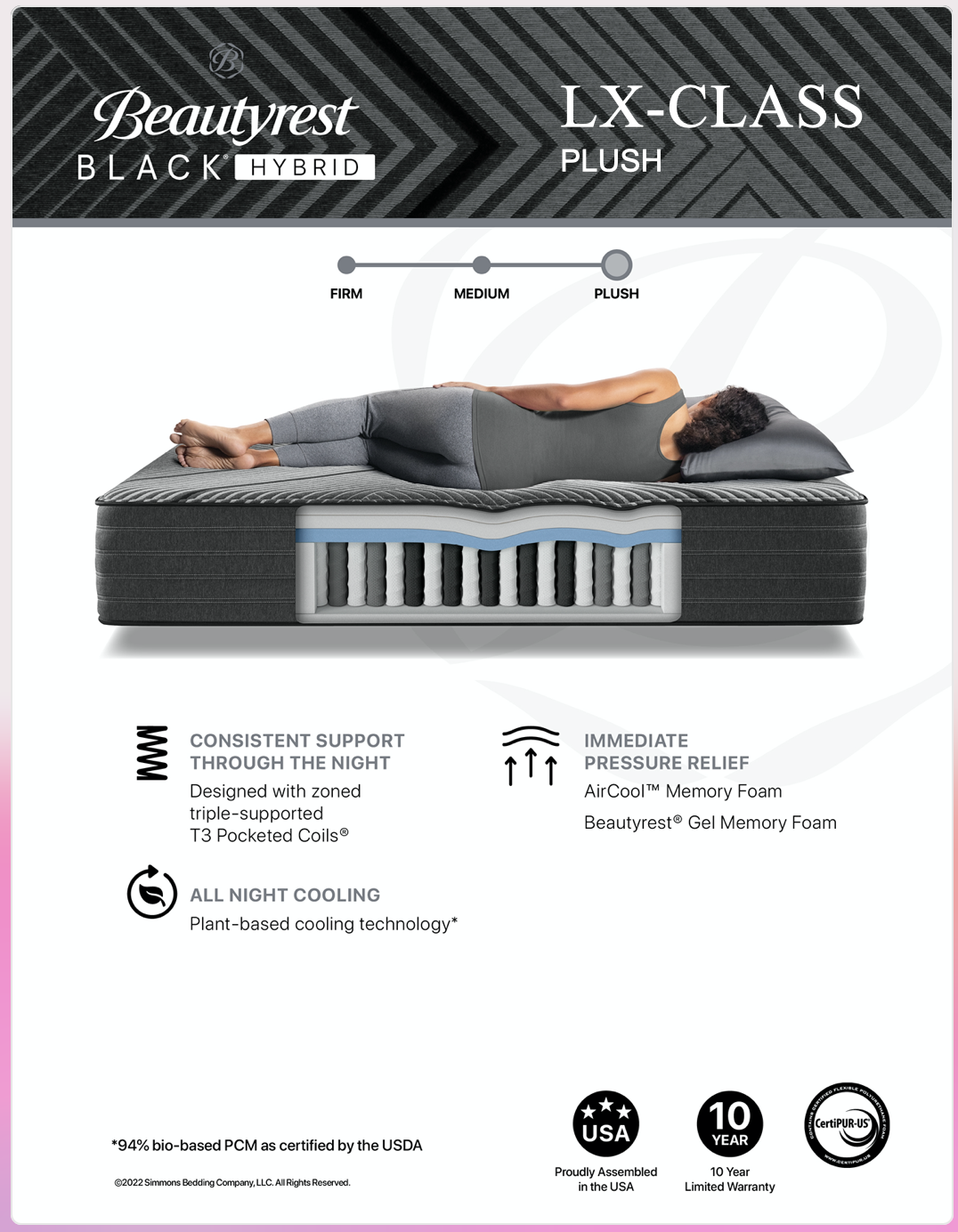 SHOP NOW
2. Sealy Hybrid Lacey Plush Mattress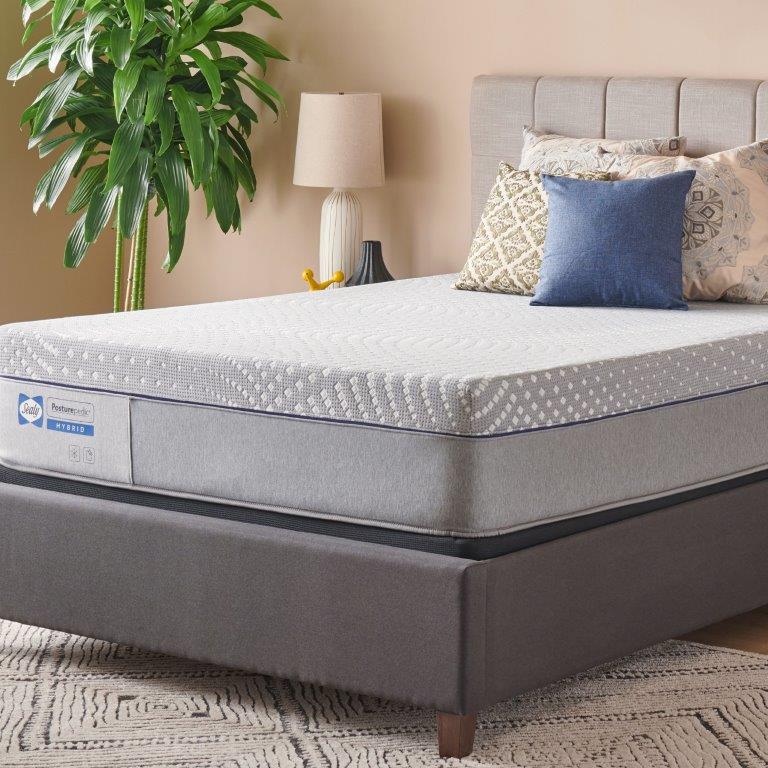 When it comes to mattresses, comfort is everything.
Whether you want a soft mattress or a firm one, Sealy has a wide range of options that will give you exactly what you need — without compromising support. The Sealy Hybrid Lacey Plush Mattress is an excellent example of this, providing the plushness of memory foam and the firmness of coils in one product.
When you're looking for a mattress that offers a little something extra, the Sealy Hybrid Lacey Plush Mattress is where you want to start. This premium hybrid features layers of memory foam, gel foam, and coils that work together to reduce motion transfer and provide plush support.
The tightly packed layer of Response Pro Encased Coils reduces motion transfer, while the ComfortSense Premium Memory Foam cradles your body in comfort. The DuraFlex Coil Edge ensures durability, and the cover is treated with Surface-Guard Technology to keep it protected.
When it comes to comfort and support, this mattress has it all—and more! It's designed with six layers in mind: two layers of gel foam on top of four layers of memory foam and one layer of coils.
The result? A bed that cradles your body from head to toe for a truly rejuvenating night's sleep. You'll wake up feeling refreshed and ready for whatever the day has in store.
This mattress is the ultimate addition to your sleeping sanctuary—we invite you to explore all this luxe mattress has to offer!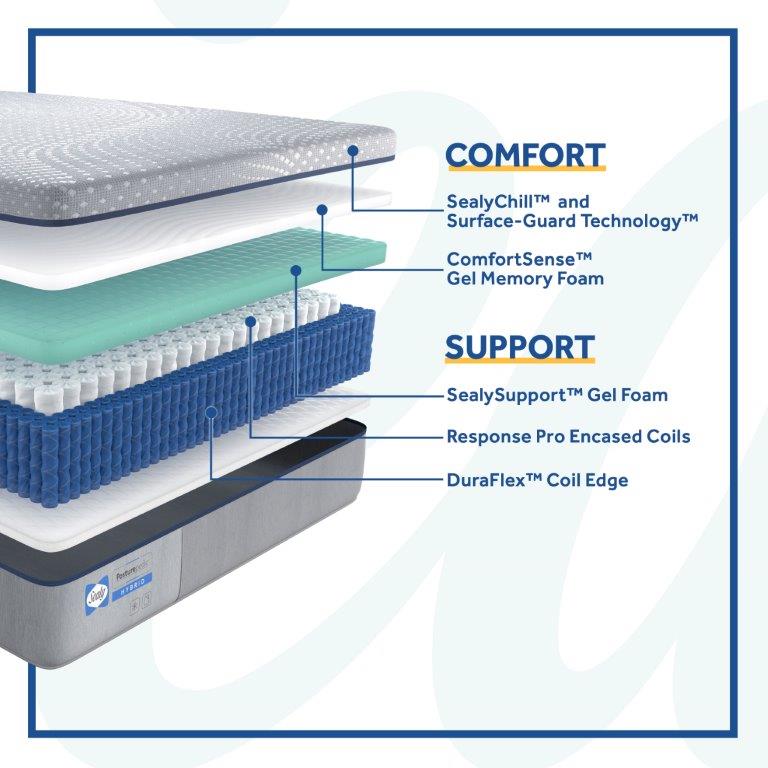 SHOP NOW
3. Purple Hybrid Mattress
When you're looking for a hybrid mattress, you want something that's going to be supportive enough to help you get a good night's sleep, but still soft enough that you can sink into it and get some rest. The Purple Hybrid Mattress is exactly what you need.
This unique mattress combines an innovative gel Grid with responsive support coils and cushioning transition foam to give you both the softness and firmness you expect out of a hybrid mattress. The wrapped coils allow greater airflow, provide a more dynamic response than all-foam beds, and increase the durability of your mattress. (They also help isolate motion so that you don't feel your partner move around at night! It's a win-win for everyone.)
With this mattress, you'll get the perfect balance of firmness and softness without compromise—and it's all thanks to the Purple Smart Comfort Grid. It's bordered with high-density polyurethane foam to provide proper edge support so you can sleep more comfortably all night long.
The Purple Smart Comfort Grid also features open-air channels that help you stay cool at night by allowing airflow through the mattress. That means you won't wake up sweaty or hot when you move around during the night. (In fact, this bed was designed to keep the temperature neutral so you can sleep better!)
This mattress is perfect for back and stomach sleepers alike because it features responsive support coils that ensure greater comfort no matter how much pressure your body puts on it. It's also easy on the eyes thanks to its soft flex cover—you'll be able to sink into your bed without feeling like there's too much resistance against your body weight.
So, if you want a comfortable bed that doesn't compromise between support and softness, this is the hybrid mattress for you!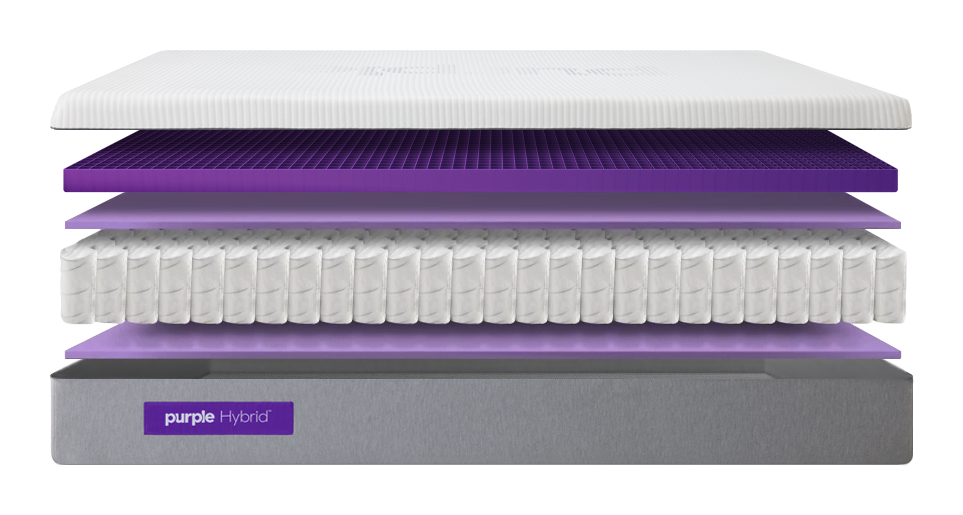 SHOP NOW
Switch to a Hybrid Mattress in Las Vegas or St. George!
So, there you have it, the best hybrid mattresses for 2023. Hybrid mattresses are all the rage, and for good reason: they combine the softness of memory foam with the support of coils.
They're great for back sleepers, side sleepers, and even stomach sleepers depending on the mattress firmness. Hybrids are perfect for heavy people, lightweight people, hot sleepers, and sleepers of every type. While you can find hybrid mattresses at any price point, we've rounded up our top picks based on quality, comfort, and value.
If you're looking for the perfect mattress that's going to make all your sleep problems go away, we hope we've helped you out! If you're interested in trying out one of these beds for yourself, check out our Best Mattress store locator. We have several locations across Las Vegas, Nevada, and St. George, Utah. Our sleep teams would be more than happy to assist you with trying out any of these mattresses in person! Visit s Best Mattress store today to get started, or shop online.
MATTRESS STORES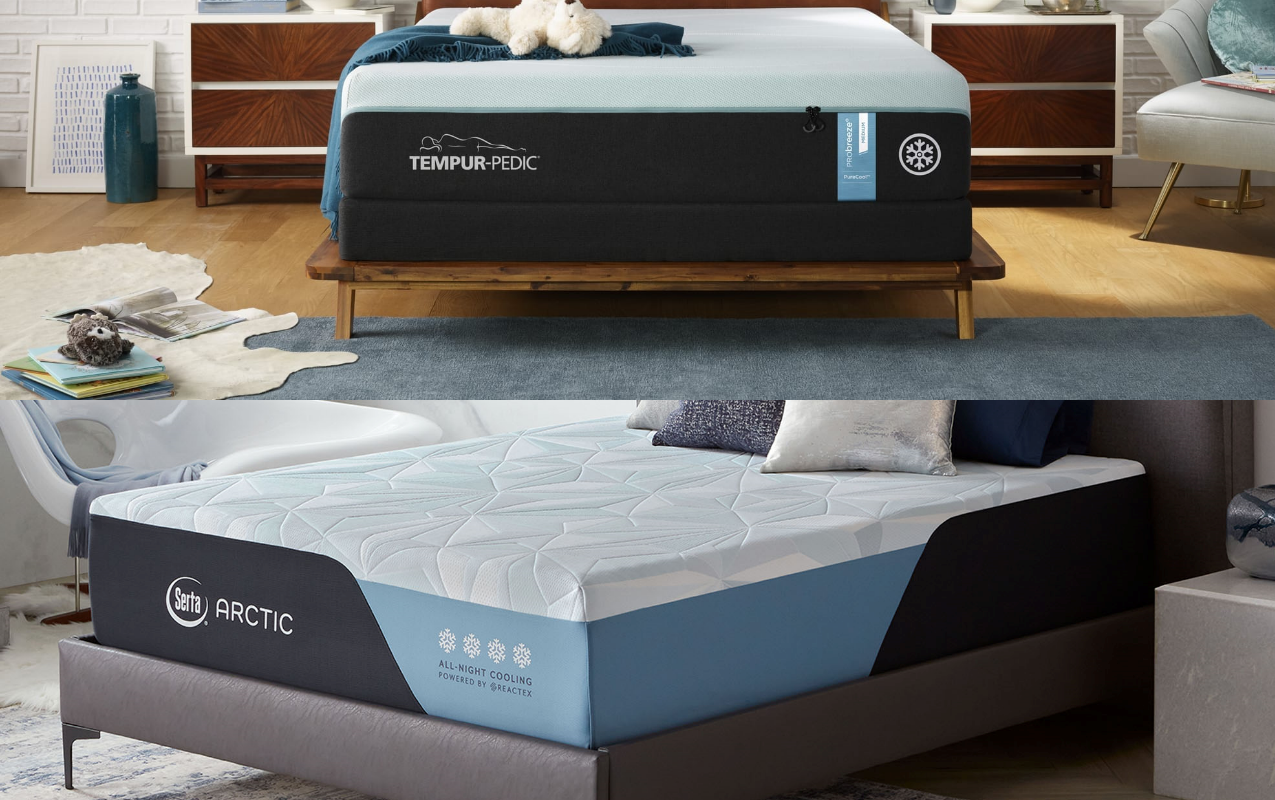 Great sleep requires a great mattress. You need the optimal amount of support and comfort to cradle your body through the night. Other important features include cooling and moisture-wicking to keep you at a comfortable temperature all night. We compare the Serta Arctic Hybrid with the TEMPUR-PRObreeze° Hybrid, two top mattress brands that provide adaptive […]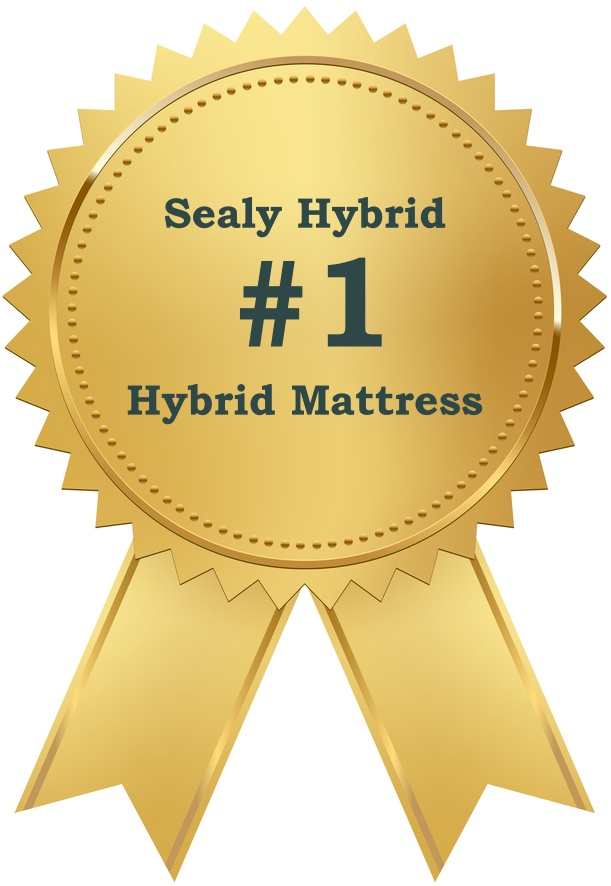 Have you ever been up all night, even though you were exhausted, wondering why you couldn't sleep? Did you ever think that maybe it was the bed you were laying on? Often when we have issues with our health, we think it's our bodies or something wrong with us. We don't always think about […]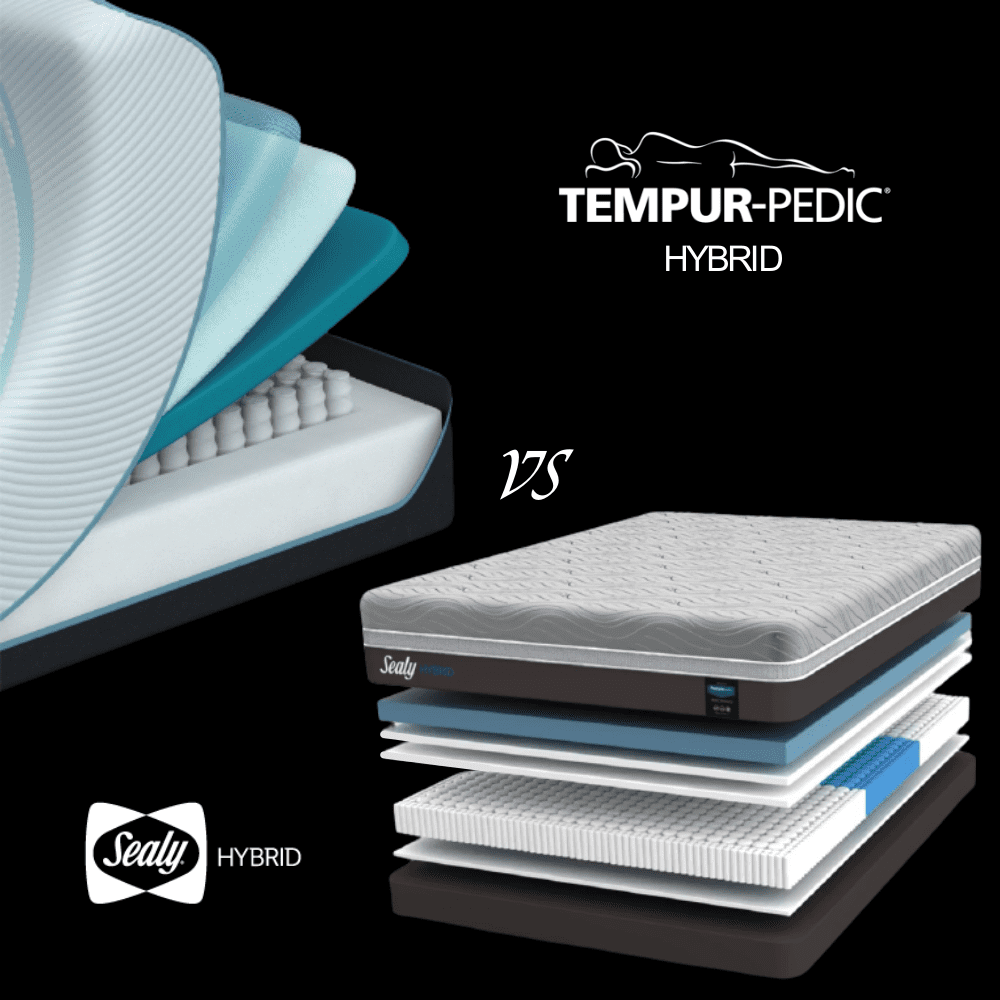 If you're looking to try your very first hybrid mattress, both Sealy and Tempur-Pedic offer entry-level options at affordable prices. Hybrid mattresses are incredibly popular due to their multi-layered approach. They often combine memory foam, gel layers, latex, and a spring system to help sleepers feel comfortable, cool, and well-rested. Two of the most popular […]