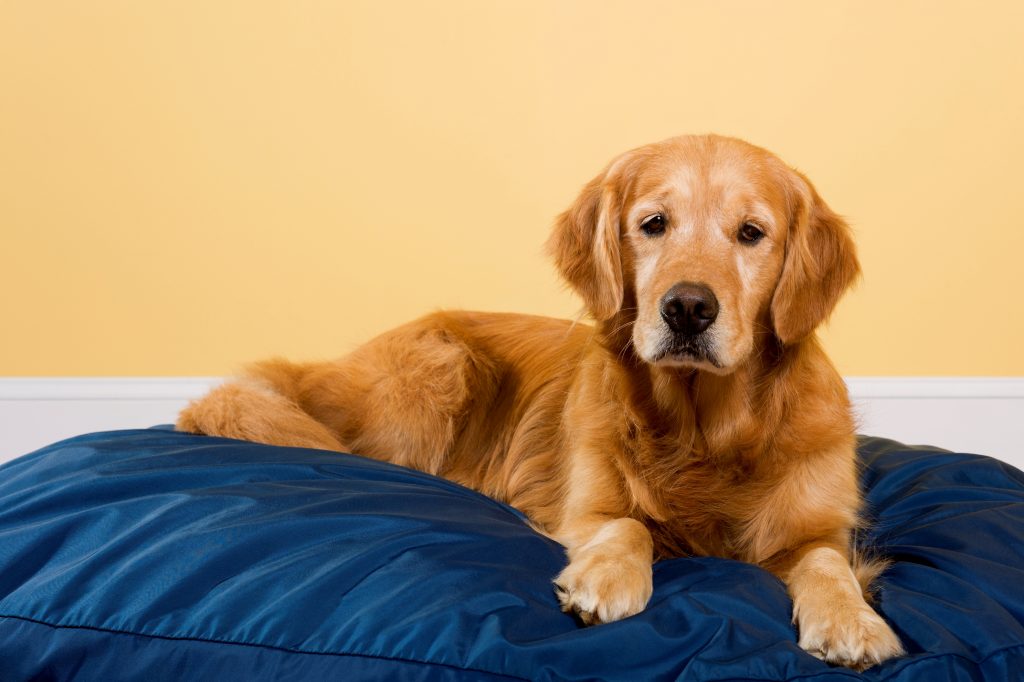 Here at Best Mattress Las Vegas, we believe in offering superior mattress products for your entire family–even your dog. For this reason, we have partnered with Serta to bring you some of the most elite dog beds on the market. Here are some of the incredible benefits of Serta dog beds.
Built To Last
Serta knows how hard pets can be on their beds, which is why Serta dog beds are made to stand the test of time. Built with moisture and scratch-resistant fabrics, your Serta dog bed is designed to look and feel great for years.
Removable Covers
You encourage your furry friend to eat healthy and to play outside, but you might not be too excited about mud and food particles being smeared across their dog bed. To make it easier to clean up accidents, food, fur, and footprints, Serta's dog beds contain removable, machine-washable covers.  
Pet Comfort and Convenience
Serta dog beds are designed with pet support and comfort in mind, with detailing like comfortable, curved edges and cuddly sides for your dog to snuggle against overnight.
Perfect For Pets With Medical Problems
Serta even offers orthopedic dog beds to help animals who need a little extra support as they sleep. Designed to minimize pressure points while offering the support your animal needs to position themselves, Serta dog beds can help animals with arthritis, muscle loss, hip dysplasia, joint problems, and soft tissue injuries to get the rest they need.
Attractive Styling
Don't worry about that dog bed looking lumpy and messy; Serta dog beds are designed with style and high-end home décor in mind, with colors, fabrics, and finishes that appeal to even the most fastidious owner.
Extra Features
Depending on the model you choose, some Serta dog beds come with extra features, such as bite-resistant cording, premium cushion gel covers, and even pillow head supports.
Best Mattress and Pick of the Litter
Best Mattress has been a longtime supporter of animal adoptions, which is why we are a proud sponsor of Pick of the Litter, a program dedicated to finding loving homes for dogs looking for their forever families. When you adopt a sponsored Pick of the Litter pet, we supply you with a dog bed–completely free. For more information about choosing a great dog bed or adopting a pet of your own, contact your nearest Best Mattress today.