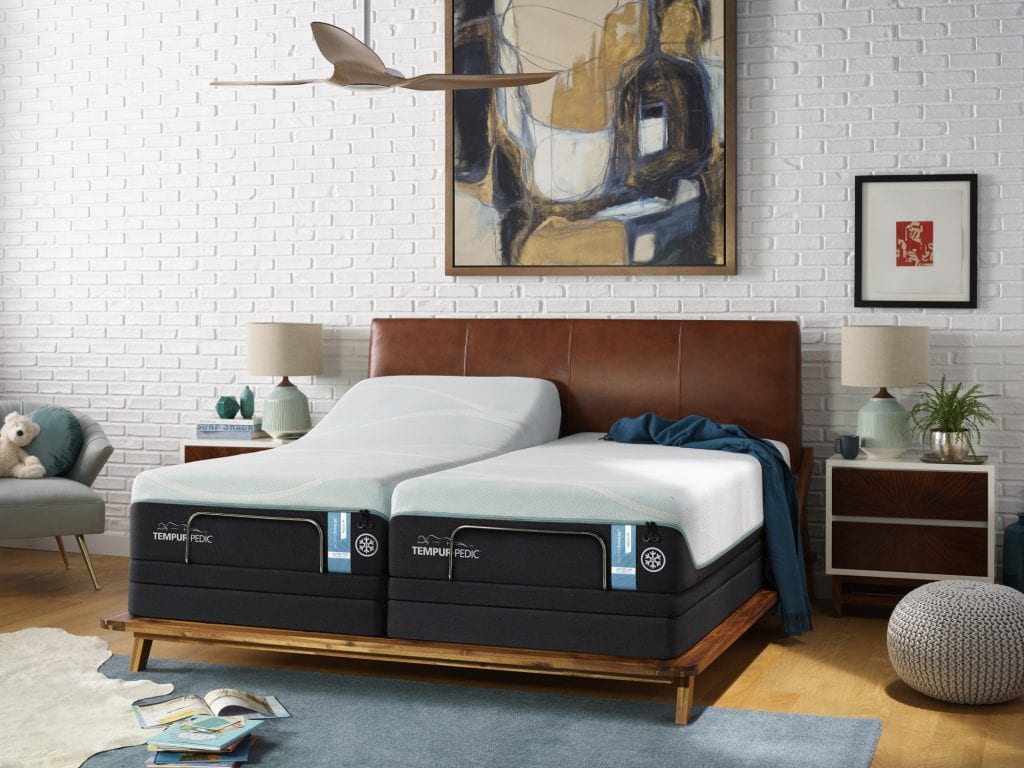 Choosing the perfect Tempur-Pedic mattress in Las Vegas is a vital investment in your sleep quality. In the heart of the city, Best Mattress stands out as the premier destination for quality sleep solutions. With over 20 locations spanning Las Vegas, Henderson, and North Las Vegas, Best Mattress has firmly established itself as the go-to retailer for Tempur-Pedic mattresses. Let's explore why Best Mattress is the ultimate choice for Tempur-Pedic mattresses in the Las Vegas area, and why being a Tempur-Pedic Elite Retailer adds a significant benefit to your shopping experience.
Best Mattress understands the importance of convenience when choosing a mattress. With over 20 conveniently located stores in the Las Vegas region, they have made it easier than ever for residents to explore and select the perfect Tempur-Pedic mattress.
Accessibility: Best Mattress has strategically positioned its stores, ensuring that, regardless of your location in the Las Vegas area, there's a Best Mattress store nearby. This widespread presence makes it effortless to explore and choose the ideal Tempur-Pedic mattress without undertaking a lengthy journey.
Personalized Service: Best Mattress believes in the value of in-person shopping experiences. With numerous locations, they provide personalized and attentive service from their highly experienced staff. Their team is ready to assist you in finding the perfect Tempur-Pedic mattress that caters to your unique needs and preferences.
Regular Sales and Promotions:
At Best Mattress, quality sleep should be accessible to everyone. To make your Tempur-Pedic mattress purchase even more enticing, they frequently offer sales and promotions.
Affordable Options: Their regular sales and promotions mean you can enjoy the unparalleled comfort of a Tempur-Pedic mattress without straining your budget. Best Mattress believes that a good night's sleep should be attainable for all.
Value-Added Deals: Best Mattress often bundles their Tempur-Pedic mattresses with accessories or additional perks. These value-added deals enhance the overall value of your purchase, providing you with more for your money.
Flexible Financing: Best Mattress offers flexible financing options, allowing you to spread the cost of your Tempur-Pedic mattress over time, making it even more affordable and accessible.
Years of Experience and Expertise:
Best Mattress isn't just a mattress retailer; they are true sleep experts with a deep understanding of the Tempur-Pedic product line.
Knowledgeable Staff: Their experienced sleep experts have spent years becoming intimately familiar with the Tempur-Pedic mattress range. When you visit a Best Mattress store, you can expect informed guidance from professionals who know these mattresses inside and out.
Customer-Centric Approach: At Best Mattress, providing top-notch customer service is their priority. Their sleep experts take the time to listen to your sleep requirements, preferences, and any specific needs you may have. This customer-centric approach ensures that you find the Tempur-Pedic mattress that's tailor-made for you.
Customized Recommendations: With their years of experience, the sleep experts at Best Mattress can help you find the perfect Tempur-Pedic mattress that aligns with your specific sleep style, whether you're a side sleeper, back sleeper, or stomach sleeper. They'll ensure you receive personalized recommendations for your optimal comfort and support.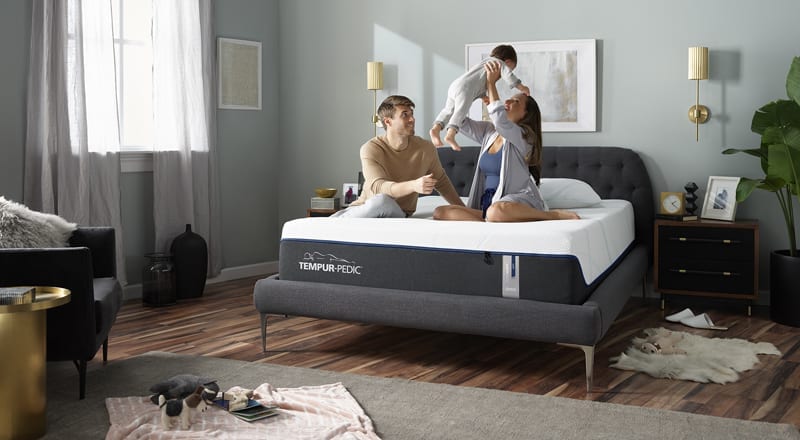 Extensive Tempur-Pedic Selection:
Best Mattress boasts an extensive selection of Tempur-Pedic mattresses, ensuring you can find the perfect fit for your needs.
Variety of Models: Tempur-Pedic offers various models, including the TEMPUR-Adapt, TEMPUR-ProAdapt, TEMPUR-LuxeAdapt, and TEMPUR-Breeze, among others. Each model is designed to cater to different sleep preferences, and Best Mattress carries a comprehensive range to accommodate your specific requirements.
Different Firmness Levels: Tempur-Pedic mattresses come in various firmness levels, from soft to firm. Whether you prefer the plush comfort of a soft mattress or the robust support of a firm one, Best Mattress has you covered.
Trial and Testing: Best Mattress encourages you to take your time and try out different Tempur-Pedic models in-store. This hands-on approach ensures that you can personally assess each mattress's feel and support, helping you make an informed choice.
Unparalleled Motion Isolation:
For couples sharing a bed, motion isolation can be a critical factor in achieving a peaceful night's sleep. Tempur-Pedic mattresses are renowned for their motion isolation capabilities, and Best Mattress offers a wide selection of these mattresses.
Undisturbed Sleep: The Tempur-Pedic mattresses available at Best Mattress are engineered to absorb and isolate motion. This means that when one partner moves or shifts during the night, the other is far less likely to be disturbed. With these mattresses, you can enjoy uninterrupted rest alongside your loved one.
Peaceful Coexistence: Whether your partner is an active sleeper or has a different sleep schedule, the motion isolation properties of Tempur-Pedic mattresses ensure that both of you can sleep peacefully and wake up refreshed.
Additional Accessories and Products:
Best Mattress doesn't stop at offering exceptional Tempur-Pedic mattresses. They also provide a wide range of sleep accessories and products to complement your mattress.
Adjustable Bases: To enhance your sleep experience, Best Mattress offers adjustable bases that allow you to customize your mattress's position. Whether you prefer an elevated headrest for reading or a zero-gravity position for optimal relaxation, an adjustable base can be the perfect addition to your Tempur-Pedic mattress.
Pillows and Bedding: Best Mattress provides a selection of high-quality pillows, mattress protectors, and bedding to complete your sleep environment. These accessories are designed to enhance your comfort and protect your investment.
Dedicated to Your Satisfaction:
Best Mattress is dedicated to ensuring your satisfaction, not only during the purchase but also long after.
Delivery and Setup: They offer convenient delivery and setup services to make sure your new Tempur-Pedic mattress is installed correctly, so you can start enjoying its benefits right away.
Customer Support: If you ever have questions or concerns about your mattress, Best Mattress's customer support team is just a phone call away, ready to assist you with any issues or inquiries.
Tempur-pedic Elite Retailer Status: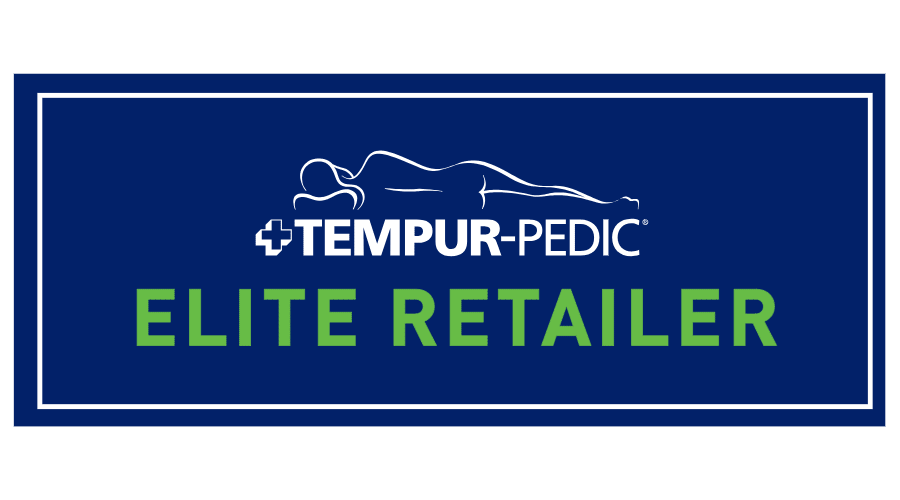 One of the standout benefits of choosing Best Mattress for your Tempur-Pedic mattress is their Elite Retailer status. This prestigious recognition is awarded to select retailers who have demonstrated exceptional knowledge, commitment, and expertise in offering Tempur-Pedic products.
Unmatched Expertise: As an Elite Retailer, Best Mattress is recognized for their unmatched expertise in Tempur-Pedic mattresses. Their team of sleep experts possesses an in-depth understanding of the Tempur-Pedic product line, ensuring you receive the best advice and guidance for your purchase.
Exclusive Access: Best Mattress's Elite Retailer status may also grant you access to exclusive Tempur-Pedic products, promotions, and events, providing you with additional value and benefits.
In the bustling city of Las Vegas, finding the perfect Tempur-Pedic mattress doesn't have to be a challenge. Best Mattress, with its extensive network of locations, regular sales and promotions, years of experience with sleep experts