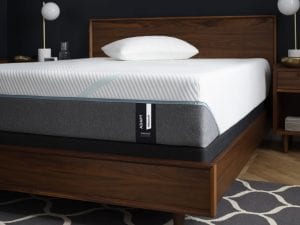 The difference that a Tempur-pedic mattress can make to your quality of life can be utterly profound. These mattresses are made with NASA-inspired materials that can help make them suited to any kind of sleeping position and body shape, not to mention have cooling properties to keep things from getting too stuffy at night.
When you buy Tempur-pedic mattresses in St. George, you want to make sure you're getting the best. You also want to make sure you're getting a good deal, with a real guarantee, and support should you need it.
The Difference A Tempur-Pedic Elite Retailer Makes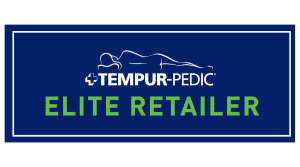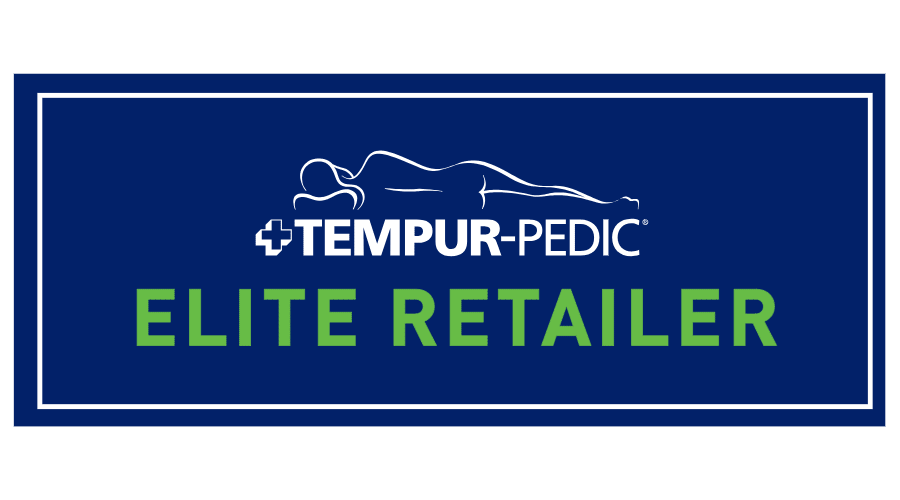 If you're looking for Tempur-Pedic mattresses in St. George, then why not go to a retailer that has gotten the seal of approval from the manufacturers themselves? As a Tempur-Pedic Elite retailer, Best Mattress has been trusted to sell high-quality Tempur-Pedic products at affordable prices. As such, our team has the training, knowledge, and experience of helping people select the mattress best suited to them from the Tempur-pedic line.
When you see the Tempur-Pedic Elite accreditation, you know that the retailer with it is going to know their stuff and that they're always going to have the latest and greatest mattresses on the market for sale. This means you're not going to be getting overcharged for stock that has a newer replacement. If the store isn't a Tempur-Pedic retailer, it means that they're not accredited by the manufacturer, so you never know whether you're getting the kind of quality or cost-effectiveness you deserve.
As Tempur-Pedic Elite retailers, we at Best Mattress can ensure the authenticity of all our products, guarantee their cost-effectiveness, and make sure you get the best deal around with a five-year limited guarantee on all tempur-pedic mattresses in St. George from us.
The Risks of Buying From The Wrong Place
It's hard to go wrong with a Tempur-pedic mattress, as far as the product itself is concerned. The comfort, support, and quality of sleep is practically guaranteed across the brand. However, that doesn't mean you should just buy it from anywhere. There are some mattress stores who will charge as much as they can using that brand name. You don't want to go too cheap on a mattress, but you should also make sure that you're not paying more than you need. 
At Best Mattress, we take care to ensure that cost-effectiveness is one of our top priorities. We won't sell you cheap and ineffective mattresses, but we will make sure to have an option that fits your budget and a deal to match. Unlike some other stores, we will offer a five-year limited guarantee with all our Tempur-pedic mattresses.
What Makes A Tempur-pedic Mattress Worth Going The Extra Mile For?
Why should you take the time to ensure that you're getting the genuine article, the latest products, and at the best prices when choosing Tempur-pedic mattresses in St. George? For most who use them, it's all about the materials. Unlike regular memory foam, Tempur-Pedic are designed to withstand powerful levels of pressure, ensuring that they're more durable, more comfortable, and much more resilient than what's typically on the market. They offer the same body-shaped support as memory foam, but they don't lose their density and tensile strength at anywhere near the same rate.
There's a wide range of Tempur-Pedic mattresses for a wide range of needs, too. The LUXEBreeze model is designed to be extra breathable, for instance, while the Adapt Series offers cooling properties at a lower price than others doing the same thing.
Tempur-Pedic are supportive, adaptive and great for keeping your body cool. This means that you're much less likely to wake up due to a stuffy, sweaty sleep in the summer, helping you maintain a healthy night's sleep.
Come Into Best Mattress In St. George Today
Best Mattress is more than a name. It's our dedication to a level of service and quality of product that we believe to be unmatched on the market. When you partner up with Best Mattress, you get same-day delivery on urgent orders, low price guarantees, satisfaction guarantees, and free set-up of your new bed. If you have an old mattress, we'll even take that away for you at no extra cost.
Take a look at the product range available on our website today, or come on down to our store to find the best Tempur-pedic mattresses in St. George, at the best prices. With the Best Mattress, you can achieve the best night's sleep. We look forward to you coming into our St. George Mattress store to try out a Tempurpedic mattress for yourself. Our sleep experts look forward to helping you get the sleep that you deserve!