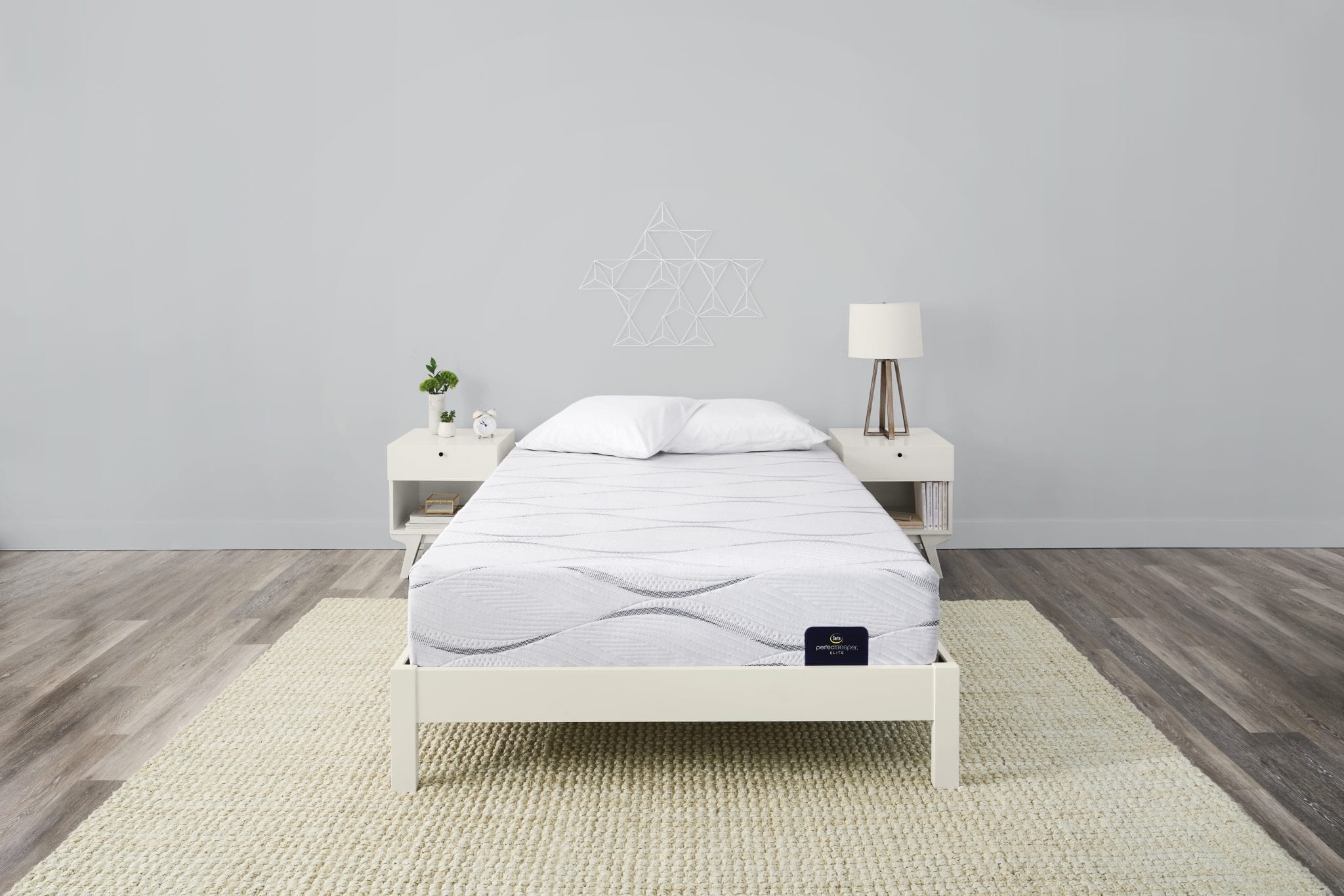 If you're looking for a Serta perfect sleeper in Las Vegas then Best Mattress has got you covered. 
As a brand, Serta has always shown dedication towards the innovation of mattresses designed to produce the perfect night's sleep, which is why, through a partnership with The National Sleep Foundation, Serta's Perfect Sleeper has now become foundations only official mattress. 
The Perfect Sleeper range incorporates the very best and latest technology engineered by Serta for a good night's sleep, including:

HyperTouch

™

Comfort




Foam has come a long way in recent years and as one of the leading foam mattress providers, Serta developed its innovative HyperTouch

™

Comfort Foam created with engineered fibers and premium stretch fabric to cradle the body from head to toe whilst relieving pressure on impact points such as the hips, shoulders, and knees.

Temperature Regulating Technology




Foam mattresses used to be notoriously hot, leaving many sleepers sweaty in the night. To rectify this problem, Serta engineered its own CoolBalance® fabric using the same technological principles found in athletics wear. The CoolBalance ® fabric is designed to work with each sleeper's natural cooling system to provide comfort and relief all night long.

Cool Twist

®

Gel Memory Foam




In Serta's premium memory foam range you'll even find their unique cooling gel feature which is designed to enhance airflow and allow heat dissipation. 
Which Serta Perfect Sleeper to buy?
Although there are now a range of Serta Perfect Sleeper mattresses on the market, including their sprung and hybrid ranges, the Perfect Sleeper Foam Mattress remains one of the most popular, combining multiple layers of pressure-relieving foam with a premium all-foam support system designed to provide a comfortable and supporting feeling for all the contours of the body. 
Best Mattress currently stocks three of the leading Serta Perfect Sleeper Foam mattresses including: 
Serta Perfect Sleeper Foam Somerville II




For those who prefer a soft mattress, the Serta Perfect SleeperFoam Somerville II provides unbeatable levels of comfort combined with the required degree of support. The soft, plush top layer of the Somerville II is designed to hug the contours of the body whilst relieving pressure on key pressure points, ensuring a soft and comfortable night's sleep. The Somerville II also boasts Serta's patented Cool Twist

®

Gel Memory Foam technology to deliver a cool night's sleep. For those who co-sleep, the Somerville II also benefits from Serta's anti-sagging weight distribution technology giving each sleeper the independence they need to get a peaceful night's sleep.

Serta Perfect Sleeper Foam Caledonian II




For a more medium to a soft mattress, the Serta Perfect Sleeper Foam Caledonian II is the perfect mattress to encourage quick sleep. The Caledonia II is supported by a number of Serta's technologies working together including the Cool Twist Gel Memory Foam for a cooler nights sleep, the Comfort Last Foam Core for maintaining foam shape and Serta's responsive memory foam which is designed to satisfy two users at once, regardless of their sleeping habits.
For a firmer feel, the Serta Perfect Sleeper Foam Molenda II combines extreme comfort with a more supportive structure designed to suit those who tend to sleep on the back or side. The cushioning memory foam still provides a cool and supportive surface for all the body's curves while the layers of balanced support foam prevent the mattress from sagging or dipping even after years of use. 
Our 120 Day Sleep Guarantee
If you have owned your mattress for longer than 30 days and you aren't happy with your set, Best Mattress is glad to exchange your mattress for 120 days from the date of purchase. Please see our full terms & conditions here.
About Best Mattress
Best Mattress is a locally owned and operated business who has been serving the Las Vegas community since 1994. Founded specifically to sell Serta mattresses as a pilot program for the Serta brand, there's no better place to find a Serta Perfect Sleeper mattress in Las Vegas. Some 25 years later, the company has since branched out to sell a number of other well-known mattress brands, but they still retain their specialist Serta knowledge.