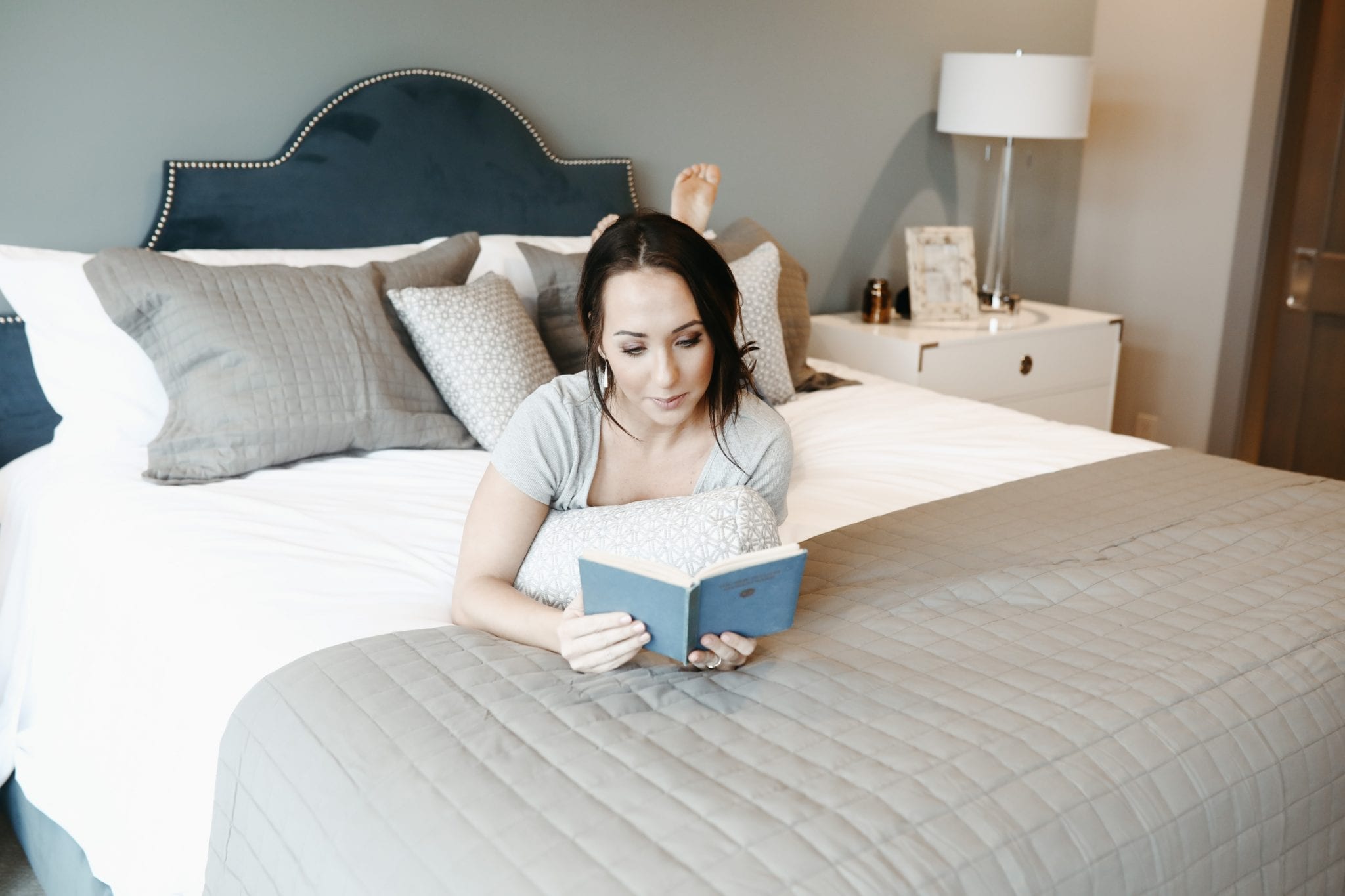 It's true what they say, a good mattress is an investment. You'll be sleeping on the mattress you buy for years to come, and the wrong choice could lead to back pain, poor sleep, and leave you filled with regret. With so many mattresses to choose from, though, picking the right one can seem almost impossible.
Three of the best options on the web right now are the Tempur-Pedic, the Beautyrest, and the Sealy Hybrid. If you're trying to decide between Beautyrest vs Sealy vs Tempur-Pedic, keep reading to see the comparison of each.
Tempur-Pedic Mattress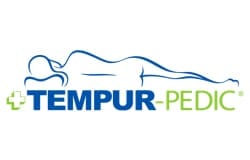 The Tempur-Pedic mattress is among the most comfortable and varied mattresses on the market today. They're made exclusively out of foam, including memory foam, giving you a soft sleep that molds to your body. There's more than just one type of Tempur-Pedic mattress to consider, though. Let's have a quick look at each series.
Tempur-LUXEbreeze & ProBreeze Hybrid
The Tempur-LUXEbreeze comes in firm and soft variants depending on how you like to sleep. The LUXEbreeze is great if you're a hot sleeper. It's made to regulate your body's temperature, keeping you from sweating and overheating during sleep. In this way, the LUXEbreeze ensures you won't wake up throughout the night to hydrate or de-sweat.
LUXEbreeze mattresses are made with a hydrothermal system, making the mattress cool to the touch. The heat from your body doesn't lock into the mattress but escapes thanks to the PureCool system. This really is a dream come true for hot sleepers.
The ProBreeze has the same cooling technology, but with hybrid technology that combines multiple comfort layers to give you the best sleep of your life. This lets you enjoy the pressure relieving foam benefits, with that classic spring mattress feel.
Tempur-Pedic Pro Adapt
The Pro Adapt mattress series are made with form-fitting Memory Foam, giving you the most comfortable sleep possible.
The Pro Adapt series of mattresses are available in medium, hybrid, and soft variants. These mattresses support your pressure points to reduce tossing and turning and give you a more relaxing sleep. If you're sleeping with a partner, the Tempur-Pedic mattress absorbs their movements and keeps them on their side, allowing you to sleep through anything.
With three layers of comfortable materials, including a cooling top layer (although not as cooling as the ProBreeze models) you'll be hard-pressed to find a better sleep than this.
Why Tempur-Pedic?
Choose a Tempur-Pedic mattress if you love Memory Foam, are a hot sleeper, or tend to wake up due to your partner's movements.
Tempur-Pedic mattresses are comfortable, they're sleek, and they're built to work for the individual even if sleeping with a partner. The hybrid models give you tons of choices in how you sleep and relax, and Tempur-Pedic mattresses are built to last.
Beautyrest Black Mattress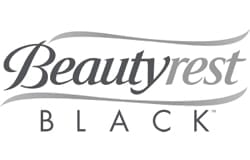 The Beautyrest Black series of mattresses offer great pressure relief, cool sleep, and T3 Pocketed Coil technology to ensure an amazing sleep.
It doesn't get much softer than the Beautyrest Black. This Plush Pillowtop mattress comes in medium, plush, and firm options. Its one-coil design absorbs energy and reduces motion to provide you unmatched support.
The Beautyrest Black has BlackICE 4.0 technology, which utilizes four cooling actions to ensure you don't overheat during the night. The heat from your body distributes away from you as you sleep, keeping you cool and comfortable. It comes with added padding around the top for an even more comfortable rest.
Black L-Class
The L-class mattress comes in firm and plush selections and features everything you expect from a Beautyrest Black mattress.
This mattress is made of premium materials to ensure it holds up for years. It has the T3 Pocketed coil system, advanced cooling technology, and keeps you from feeling your partner's motion. The GelTouch Foam is a pleasure to sleep on, offering you great airflow, comfort, and breathability.
Black C-Class
The C-class model is the mid-tier version of the Beautyrest Black mattress series.
This mattress has all the features of the L-Class (T3 Pocketed coils, BlackIce tech) with a few added layers of foam for a more comfortable experience. C-class also comes with a layer of RightTemp Memory Foam for added comfort and a night of cooler sleep.
Black K-Class
The K-Class differs by using all RightTemp memory foam and an added layer of micro coils for the most comfortable sleep.
This is the top-class Beautyrest Black mattress, and it's worth every penny. The RightTemp memory foam isn't just comfy, it also helps keep you cool in cooperation with the BlackIce 4.0 system.
The nano-coil system is what really sets the K-class apart. It consists of 2,000 coils to add to your comfort experience. Combine that with the memory foam and you're looking at one of the most restful sleep experiences of your life.
Why Beautyrest Black?
Whether it's the L-Class or the K-Class, you're getting a high-quality, high-comfort mattress here that'll keep you cool all night.
You won't feel your partner's movements and you have tons of support options to choose from as far as firmness goes. The black look of the mattress is sleek and stylish, and the pricing is flexible. The pillow top design is also a major plus because it offers even more comfort.
The BlackIce and T3 Pocketed Coil technology alone make this mattress more than worth it because it provides support and cooling technology.
Sealy Hybrid Mattress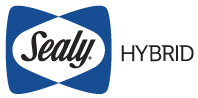 If you're interested in a great hybrid mattress, look no further than a Sealy Hybrid.
Sealy hybrid mattresses use cooling Memory Foam to keep you sleeping soundly without a sweat. They also use Posturepedic zoned coil technology to support your whole body the night through. At Best Mattress, we have a few options when it comes to a Sealy hybrid mattress.
Sealy Hybrid Silver Chill PS
This modern-looking mattress is medium-soft, ensuring an even sleeping experience for the majority of people.
The Silver Chill offers great all-over support. What makes this one truly great though is the double chill technology, offering you a cool night's sleep. It uses DuoChill technology along with a ChillTech Ultra Stretch to offer you great airflow and heat release throughout the night.
The knit quality of the mattress is beautiful, and the mattress is soft and cool to the touch. You'll get deep body contouring due to the Advanced Memory Foam design, and the gel infusion is a dream. If you're a hot sleeper, prepare to have that changed.
Sealy Hybrid Copper II
Like the Silver Chill, this is a medium-soft mattress that'll satisfy most sleepers.
You've got the expected hybrid feel with a mix of Memory Foam and innersprings, and great support. The Copper II has 20% more coils in the center than a typical mattress, offering you middle body support. The cover has moisture protection technology to absorb sweat, giving you a dry sleep every time.
This option also has cooling tech, but not as much as the Chill. The base is adjustable to fit your sleeping needs, and the mattress is just as sleek and modern as you'd expect.
Sealy Hybrid Kelburn II
This is a great mattress for side-sleepers.
The Kelburn II minimizes pressure points, which can cause you restless sleep. The Advanced Memory Foam forms to your body, and the cooling aid helps keep you cool at night. The Kelburn also comes with a Duraflex Edge System, meaning you'll get perfect comfort no matter how close to the edge you are.
Sealy Hybrid Sealy Trust II
Trust II is the most affordable option but still offers that Sealy comfort you know and love.
This is a firm mattress with moisture-wicking technology, DuraFlex Edge, and the same hybrid feel as the other options. If you want all the advantages of a hybrid bed, but want something firmer than the other options, go with this one. The only real downside is the lack of cooling technology, but that shouldn't be an issue unless you're a hot sleeper.
Why Sealy Hybrid?
If you want a top-tier hybrid mattress at an affordable price, any of these Sealy Hybrid models will put a smile on your face. The mattresses offer great medium-comfort, amazing support all the way to the edge, and cooling tech for hot sleepers. If you're a side sleeper, go with the Copper II. If you're a hot sleeper, try the Silver Chill.
Beautyrest vs Sealy vs Tempur-Pedic: The Verdict
When it comes to Beautyrest vs Sealy vs Tempur-Pedic, it's hard to say which is best because it depends on your specific needs and what you're looking for in a mattress.
Read up on the advantages of each above, and get to know the pros and cons of each given mattress. Pick one that fits your budget and sleeping needs. If you do that, you can't go wrong.
If you need help finding the right mattress, contact Best Mattress today. Our sleep experts will find you the best mattress and bed frame for a great night's sleep.