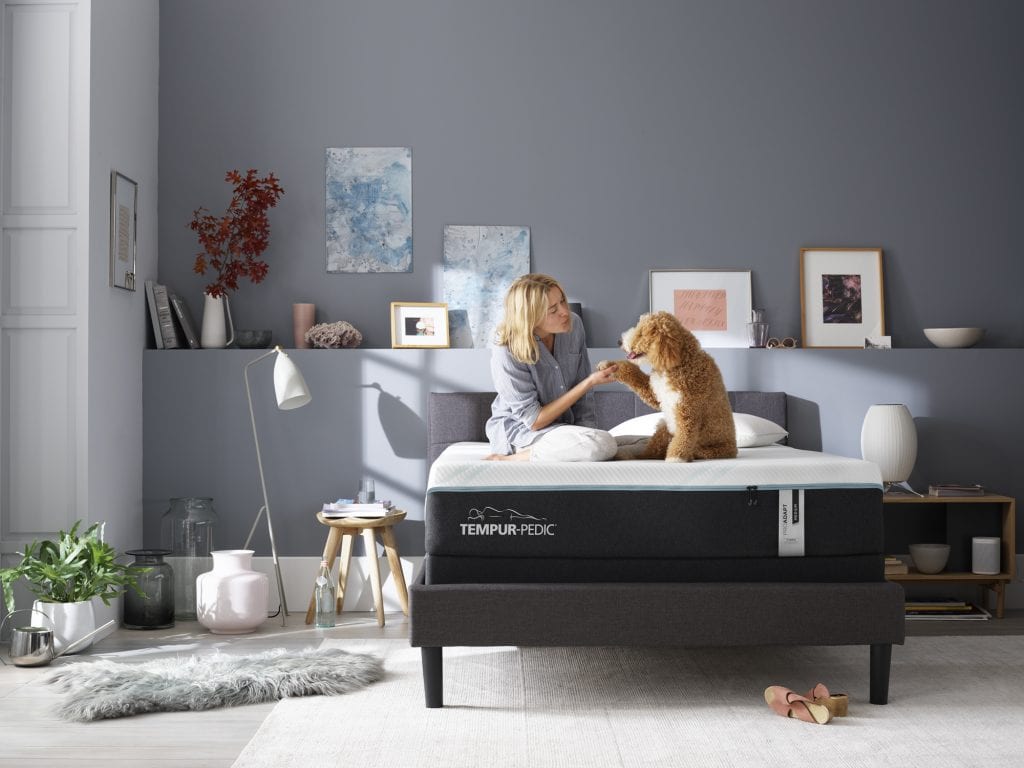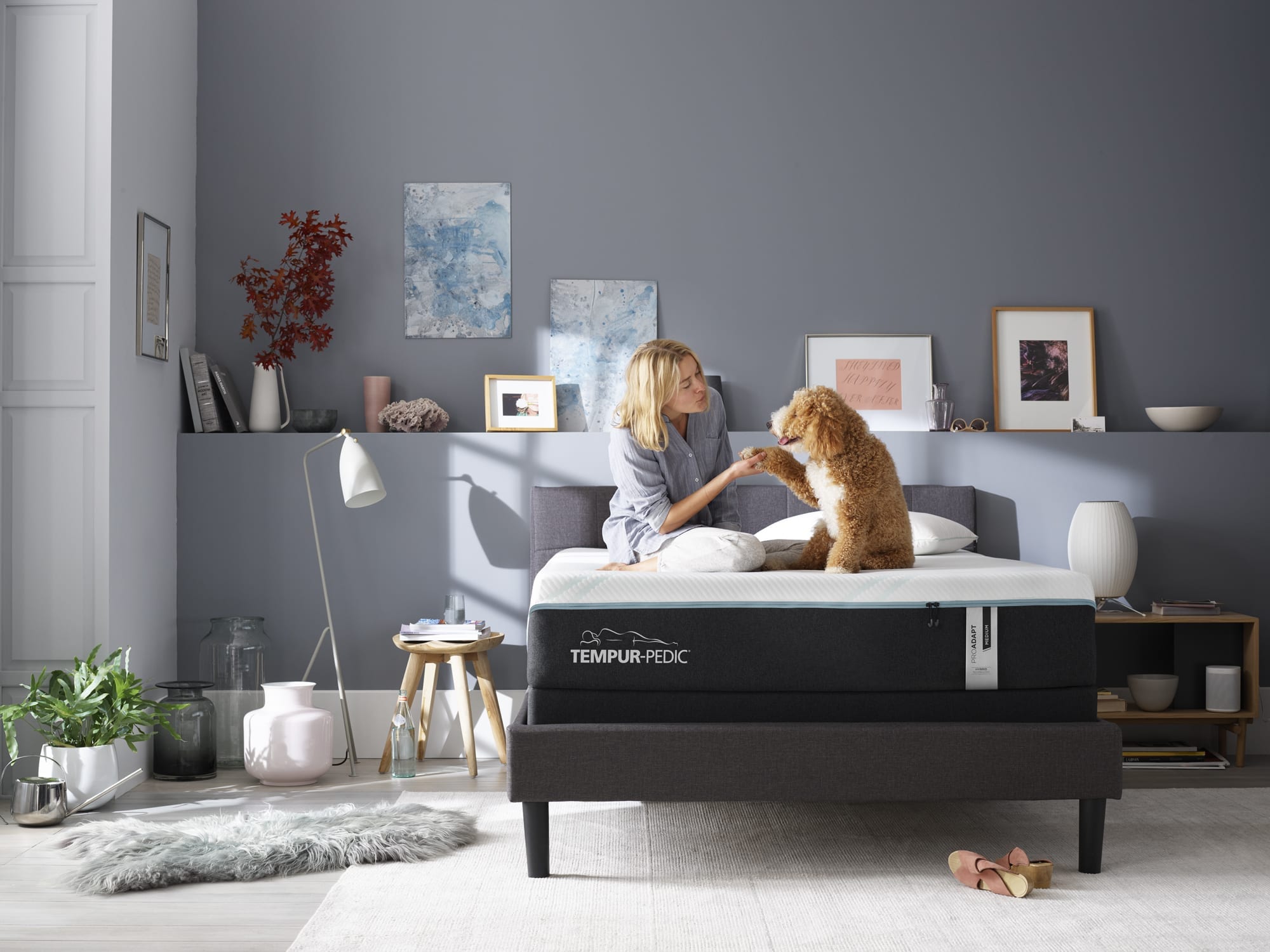 Everybody deserves to go to bed at night knowing that they'll get a restful night's sleep. Along with your diet and your exercise regimen, your sleeping patterns are one of the biggest factors in determining your overall health.
It's while we're fast asleep that our bodies are hardest at work repairing and maintaining themselves so that we can wake up the next morning a little stronger, a little healthier, and a little better prepared for the challenges of the day.
A good night's sleep starts with a good mattress. Your mattress is essential in helping you to sleep restfully without waking in the night. However, a mattress that is old, worn, or poorly designed can be a real impediment to healing and restful sleep.
This is an important consideration for anyone, but for those who suffer from arthritis, it's vital. Arthritis is an inflammatory condition that can lead to serious joint pain throughout the day and the night. A mattress that's lacking comfort and support can put undue stress on the joints and lead to jolts of pain. This pain either prevents you from dozing off at night or wakes you from your slumber.
This is especially frustrating when you consider the importance of sleep.
The Importance Of A Good Night's Sleep When You Have Arthritis
Sleep is particularly important for those with arthritis. Healthy sleep can help to alleviate the inflammation that comes with arthritis and even help with pain management. Doctors recommend that people with arthritis should get between 7 and 9 hours of sleep every night. This may be easier said than done when your mattress is keeping you awake or exacerbating your joint pain.
The Best Mattress for Arthritis
So, which are the best mattresses for people with arthritis? We'll go through some recommendations, but don't forget that this represents a fraction of our range. The best way to find the right mattress for you is to visit one of our mattress stores in Las Vegas and St. George, UT, and talk to one of our friendly and knowledgeable representatives.
Tempur-Pedic
Tempur has a sterling reputation for using cutting-edge technologies to give you a great night's sleep. The technology at work in the Tempur-Pedic mattress range is particularly helpful for those with arthritis.
For starters, the upper layer is made using the brand's SMARTCLIMATE® Dual Cover System which keeps your skin cool. Feeling overheated can exacerbate swelling and inflammation, and the upper layer can cool and soothe the skin without harmful chemicals.
Beneath this is a comfort layer that allows your joints to feel properly supported without making them feel under pressure. The mattress works hard to evenly distribute your weight for optimal comfort.
Finally, you have a choice between a soft or firm underlying layer. We recommend choosing the firm option if you have arthritis. This should give you the right combination of comfort, support, and cooling for restful sleep time after time. What's more, Tempur-Pedic has such confidence in the quality of their design and materials that they offer a 25-year guarantee that few other manufacturers can match.
As a Tempur-Pedic store, we can help you to choose a Tempur-Pedic mattress to suit your needs.
Serta Perfect Sleeper Foam Mattress
This 12" foam mattress is designed with the most common barriers to restful sleep in mind. It just so happens that these are also among the most troublesome for people with arthritis. These include;
Tossing and turning
Overheating
Sagging and roll-off
Lack of support and poor alignment
It's easy to see how these can all be particularly uncomfortable with arthritis. If you tend to encounter these regularly, Serta's Perfect Sleeper Foam mattress is practically tailor-made for your needs.
The Comfort Last® Foam Core is surrounded by Ultimate Edge® Foam Encasement and topped with EverCool® Plus Memory Foam and EverCool® Fuze Gel Memory Foam. The end result keeps you cool, comfortable, and well supported throughout the night to prevent movement, overheating, and discomfort.
Know What To Look For
Whichever model you choose, the following should be key priorities when choosing a mattress that helps your arthritis.
Conforming ability
Joint support
Cooling
Firmness
Ease of movement
Motion isolation
How We Can Help At Best Mattress
Not only do we stock the above models (at the very best prices), we have an exceptionally dedicated and knowledgeable team. These skilled professionals are always on hand to give you impartial advice to help you to choose the right mattress for your exact needs. There are literally over a hundred different forms of arthritis and each impacts your ability to get a good night's sleep. Our team has the knowledge and experience to ensure that you make the right choice.
Our 120 Day Sleep Guarantee
If you have owned your mattress for longer than 30 days and you aren't happy with your set, Best Mattress is glad to exchange your mattress for 120 days from the date of purchase. Please see our full terms & conditions here.
Come visit us at one of our locations in Las Vegas, St. George, or Mesquite. We can't wait to help you on your way to better sleep!