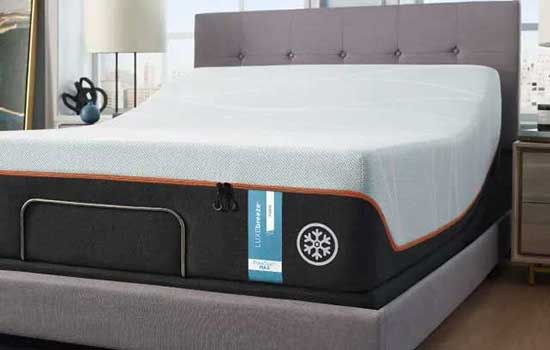 If you're in the market for a new mattress, you can guarantee the name Tempur-Pedic will pop up at some point. This is a name anyone in the market for a mattress has heard. And, it's one that you could benefit from becoming more familiar with.
Tempur-Pedic is one of the world's largest manufacturers of sleep products, and they've been making waves with their Tempur mattresses for the last thirty years. That's a lot of peaceful nights of sleep. You could even say that Tempur has changed the history of sleep.
If you're new to the mattress world, though, you may be wondering what exactly these mattresses are, and why you'd be better off buying a Temper-Pedic mattress in Las Vegas from an elite dealer like Best Mattress. The good news is that these are precisely the questions we intend to answer here.
One of the most notable things about Tempur-Pedic mattresses is the fact that they're designed with you in mind. The material itself is infinitely adaptable and will respond to everything from your body temperature to your weight. As a result, a mattress like this provides personalized support and comfort other manufacturers struggle to come close to. But, that's enough of an overview. Now, let's dive into what you can expect from any Tempur-Pedic mattress.
Comfort You Won't Find From Other Memory Foam Mattresses
Memory foam is a mattress buzzword these days, with various manufacturers claiming the label. Still, according to many of our customers, none of them comes close to beating Tempur-Pedic mattresses. To understand why it's essential to consider that this technology was first created for NASA. It's this same memory foam technology that Tempur-Pedic uses in their mattresses today, making them the only mattress company to be certified by the International Space Foundation. Tempur-Pedic also prides itself in manufacturing all its products, allowing them to achieve much higher quality results than other mattress competitors.
The Tempur-Pedic Materials
It's also important to consider the interconnected, viscoelastic cell structure material that makes Tempur-Pedic mattresses so special. The very same material, remember, which has changed sleep history. But, what exactly sets Tempur-Pedic materials ahead of the game?
TEMPUR material responds to heat and body weight
Minimized pressure points to help you sleep
3% motion transfer compared to 20% in leading competitors (less is better)
Cellular level breeze cooling
SmartClimate moisture-wicking fibers
Easy washing capabilities
Softer material
How Tempur-Pedic Mattresses Help You Sleep
All this may be well and good, but everything really comes down to how exactly a Tempur-Pedic mattress can help you to sleep better. While Tempur-Pedic designs may have started their life with NASA, working this out isn't rocket science. The material and top-quality production used in mattresses like these can help to eliminate night-time tossing and turning altogether. By helping you to keep cool and ensuring your partner never disturbs you, Tempur-Pedic really provides the best night's sleep possible. If you want to get the most from every second you spend in bed, then this is an investment you surely won't regret.
Try A Tempur-Pedic Mattress Today!
If you are ready to try a Tempur-Pedic mattress then come into a Best Mattress store in Las Vegas or St. George, UT. Our sleep experts can help you find the perfect Tempur-Pedic mattress for your sleeping preferences. We look forward to helping you get the best sleep of your life.