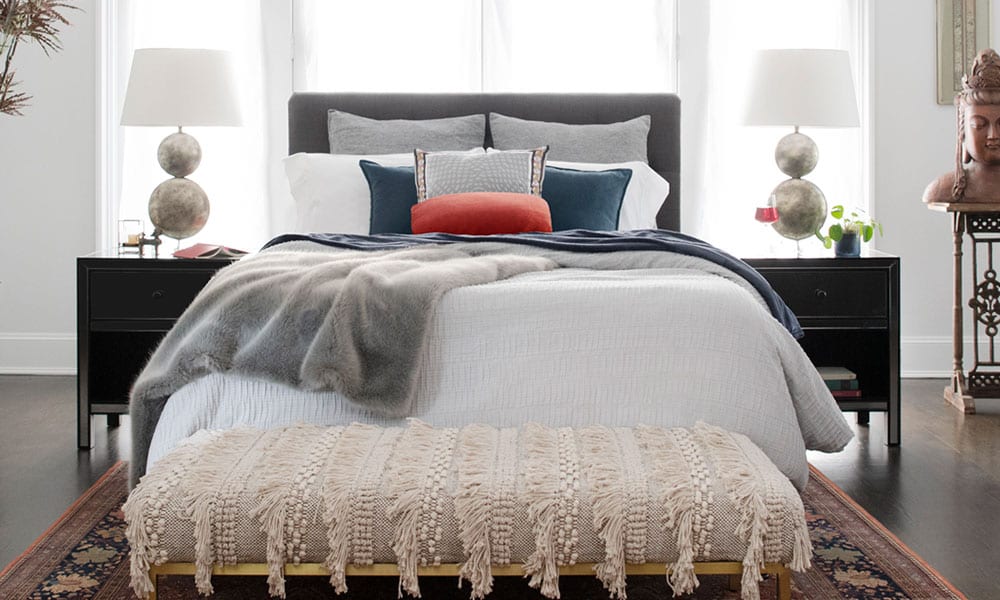 If you enjoy the benefits and feel of a conventional mattress but you also want to feel the additional benefits that come with memory foam, you might be interested in a hybrid mattress. Changing your mattress is a big decision, so we're going to talk about what makes hybrid mattresses unique and why you might be interested in choosing one as your next mattress:
Good Support With More Contouring
Hybrid mattresses offer great support, which comes from their coils inside the mattress. On top of these coils are, the memory foam layers which offers additional support as well as contouring. The memory foam molds to the shape of your body, supporting it throughout the night while you sleep.
If you've never had a memory foam mattress of any kind before, you might find that a hybrid mattress allows you to feel more supported and less achy in the morning. If you have problems with aches and pains in the morning, memory foam mattresses can change that.
The Best of Both Worlds
In essence, the hybrid mattress offers the best of both worlds. You can benefit from the springs of a conventional mattress while also feeling the benefits of the memory foam material on top.
If you can't make a choice between two options and you want both support and comfort then, a hybrid mattress is the ideal solution. They offer what you need and manage to give you a little of everything. That's why so many people choose hybrid mattresses over the alternatives.
Benefit From Memory Foam for the First Time
There are some real benefits that come with memory foam mattresses, but you don't have to buy a 100% memory foam mattress in order to feel those benefits. If you're not sure whether they're right for you and you want a halfway option to try out first, you need a hybrid mattress.
The experience of using a memory foam mattress for the first time could really help you experience first-hand what memory foam can for your body. It offers unrivaled support each night and you'll feel the benefit each day.
Choosing a High-Quality Hybrid Mattress
If you like what you've read here and you're seriously considering choosing a hybrid mattress for your bed, you should choose a high-quality solution. Don't hesitate to visit your nearest Best Sleep store and talk to our sleep experts about your interest in the hybrid mattresses that we sell. One of the most popular brands we sell is Tempur-pedic, which offers many varieties of hybrid mattresses 
You'll be sure to find a hybrid mattress that offers you the support and comfort you need. We have plenty of hybrid mattresses of the highest quality in stock that are all very affordably priced. That's something you should make the most of. Best Sleep is your one-stop shop for mattresses.
If you want to buy a hybrid mattress and you want support from sleep experts who truly know what they're talking about, you should pay a visit to Best Sleep. We're here to help people find their ideal mattress and the customer services we offer is second to none. Our range of hybrid mattresses is sure to satisfy your needs. We look forward to your visit!