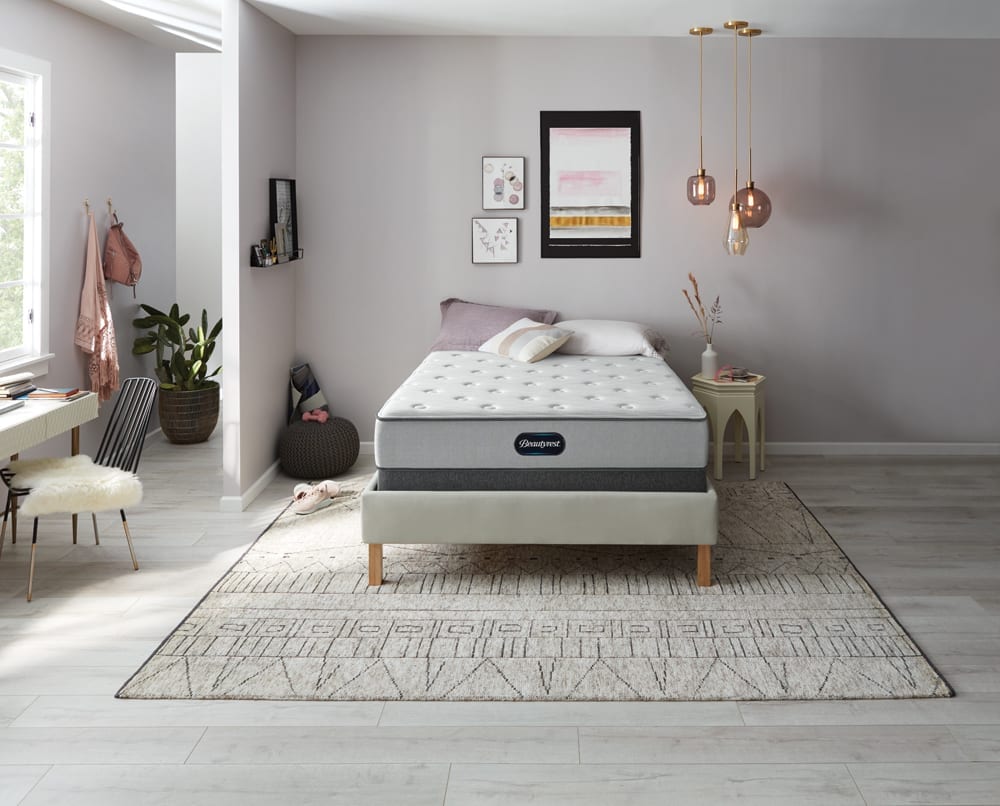 Beautyrest mattresses have been top sellers in the mattress industry for years. Manufactured by Simmons, people tend to flock to these particular mattresses for their dedication to forward motion. Simmons uses all of the latest technologies and research when they develop new models of Beautyrest mattresses, and people at home looking for a new mattress are the ones that benefit.
Beautyrest mattresses even come in three different categories that are meant to fit anyone's budget:
Silver – A hybrid mattress good for those on a budget
Platinum – Features Platinum ICE™ memory foam heat dispensing material so it's great for people who tend to overheat in the night
Black – A high coil count for incredible support
Not only does Simmons make sure to include mattresses that aren't expensive, but also mattresses that solve actual problems most people have with sleep.
With that in mind, let's look at the things you should consider when choosing a mattress, before talking about the top 5 Beautyrest mattresses of 2020.
What to Look For in a Beautyrest Mattress
It's hard to go wrong with any Beautyrest model, but there are a few key features to keep in mind as you determine which one is right for you.
First, consider the type of surface you'll want. If you tend to get hot at night, you may benefit from the Simmons' SurfaceCool™ Plus Fiber featured in the Beautyrest Black mattress. If overheating isn't an issue, a pillow top mattress is more traditional and maybe less expensive.
You also have to consider comfort and support. If you have muscle aches or back and neck problems, using a mattress that will support your body and cradle it while you sleep can make a big difference.
Beautyrest mattresses feature a variety of different types of memory foam, each designed to do something slightly different. Don't be afraid to do your research before deciding which one is best for you.
If you're not sure where to get started, consider some of these fantastic Beautyrest mattresses of 2020.
1. Beautyrest Black K-Class Ultra Plush Pillowtop

If comfort is your top priority when it comes to a quality mattress, look no further than the Beautyrest Black K-Class Ultra Plush Pillowtop mattress.
While this is one of the more premium options offered by Beautyrest, it is a worthy investment if you regularly deal with pain or discomfort while sleeping. It provides pressure relief thanks to the use of technology foams. It also features added resilience with the use of T3 Pocketed Coil technology beneath a pillowtop surface. So, you're getting the best of both worlds when it comes to comfort and durability.
Finally, the BlackICE™ memory foam technology in the Beautyrest mattress can help you to stay cooler at night with four separate cooling actions. Where cool and comfort combine, you'll find this incredible mattress.
2. Beautyrest Bold Plush Pillowtop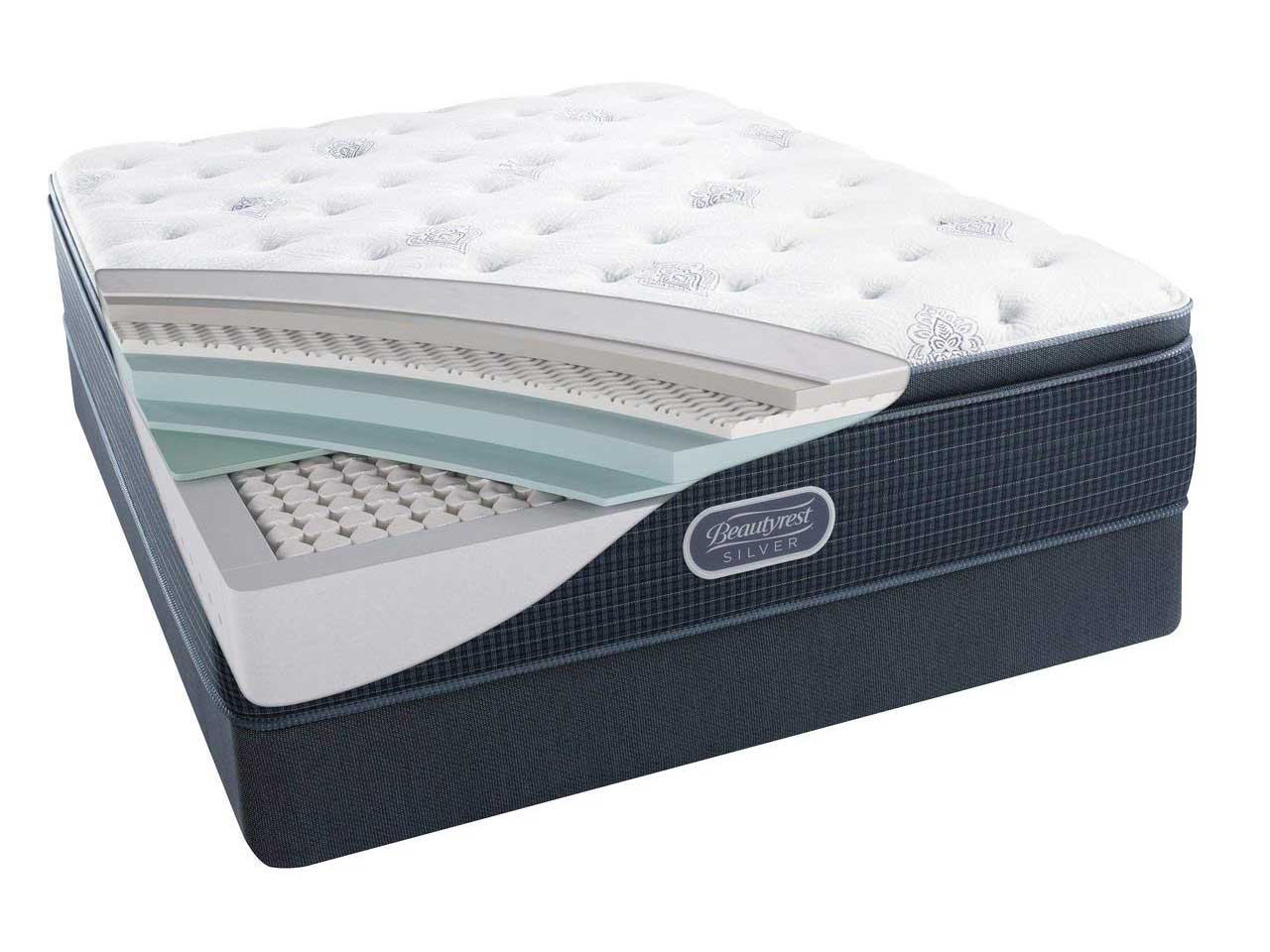 This is a mattress from the silver collection by Beautyrest, so it offers the best possible features for anyone on a budget. The Beautyrest Bold Plush Pillowtop mattress has several distinct features that make it great. That includes Beautyrest's iconic coil technology that is comfortable and resilient. It also features Dynamic response memory foam, so you will feel fully supported and comforted when you lay down each night.
Finally, you can still stay cool with a less-expensive mattress. The Bold Plush Pillowtop mattress utilizes DualCool, which is a moisture-wicking technology that will draw away moisture (sweat) from your body and leave you feeling cooler all night.
3. Beautyrest Bold C-Plush Pillowtop


Though the Beautyrest Bold C-Plush Pillowtop mattress has many similar features to the traditional Bold Plush Pillowtop, there are a few differences.
One of the biggest benefits of this particular mattress is that it's designed to make sleeping with your partner easier every night. Do you both find yourself tossing and turning, or do you wake each other up whenever you move?
The unique weight distribution of this mattress will allow both of you to sleep comfortably without worrying about waking the other person up. Plus, because of the natural support of the memory foam on the mattress, you can both feel fully supported all night without much tossing and turning.
4. Beautyrest Bold Medium

As a newer addition to the 'silver' line of mattresses, the Beautyrest Bold Medium features silver-enhances fibers. That addition does much more than adding a touch of class. It actually serves a purpose. Those silver-lined fibers help to keep the Beautyrest mattress clean, and smelling/feeling fresh.
Additionally, the Beautyrest Bold Medium has Dualcool technology for a cool and comfortable night's sleep, as well as a gel memory foam. This makes it an especially effective mattress for anyone struggling with back problems. It offers incredible lumbar support that will adjust to your body's needs and keep you cradled securely all night.
But, it isn't just a soft mattress that will 'give' with every movement. It features the 900 series Pocketed Coil Technology for added resilience and durability. This is a strong, sturdy, and comfortable mattress that is great for anyone with aches and pains
5. Beautyrest Daydream Medium

Looking for the perfect night's sleep? The Beautyrest Daydream Medium features a variety of different Beautyrest technologies all wrapped into one, including:
SurfaceCool™ Fiber
GelTouch® Foam
AirCool® Gel Memory Foam
This combination, combined with 800 + Wrapped Coil Technology, makes for a mattress that does everything from alleviating pressure on your body to keeping you cool all night long. The wrapped coils will adjust to your body's weight and cradle you throughout the night, so you will wake up feeling cool, refreshed, and ready to take on your day.
As you can see, there is no shortage of quality mattresses from Beautyrest. You truly can't go wrong with any of the models listed here. So, if you're looking for a better night's sleep, don't be afraid to do your research to determine which features of the Beautyrest mattresses are most important to you. Beautyrest has you covered, no matter what your needs are.