Customizing your mattress might be a good idea if you feel like you need to take it to the next level in terms of comfort and support. Many modern mattresses already offer some sort of padding on the top, but that doesn't mean you can't take things further and take steps to improve them even more. Not only will something additional like a cover or a pad help you in terms of comfort and support, but they can also provide extra protection for the mattress and help it last longer.
There are two main options if you're looking to add something to the top of your mattress. You can choose a mattress cover and a mattress pad. Those two things might sound very similar, but they're not. Most people don't know the differences between the two, so before you decide which is right for you, you need to find out more about each item and what makes them different from one another. 
What Are Mattress Pads?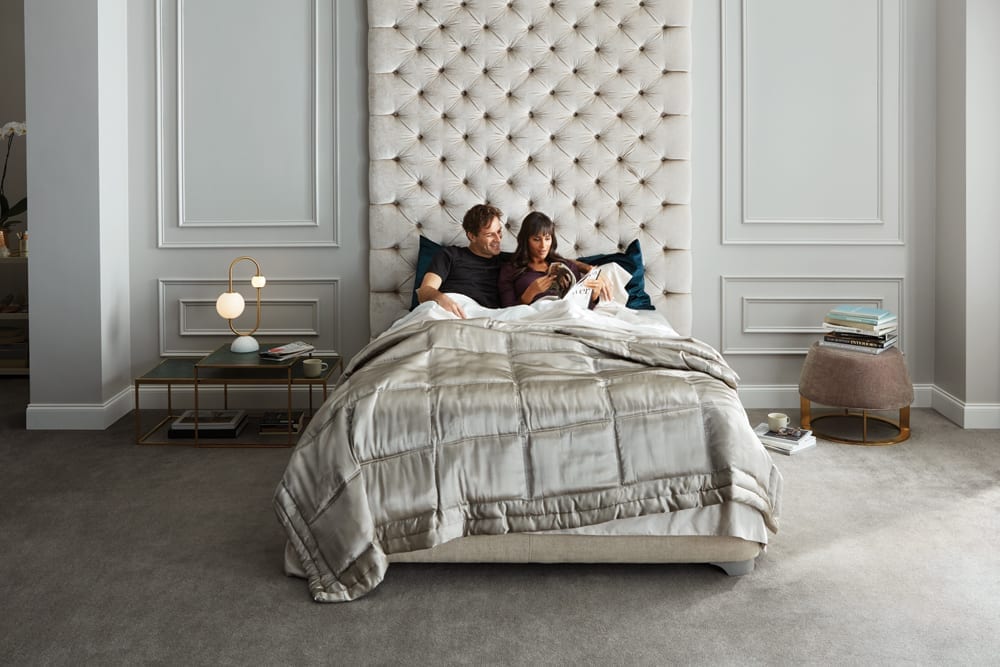 The first thing you need to know about mattress pads is that they usually are made from 100% polyester. It sits on the top of your mattress in the same way a fitted sheet would. It adds another foam layer between you and the mattress underneath. That means that the number one reason to use a mattress pad is to offer more comfort and improve the experience of using the bed.
Most people choose mattress pads because they're looking for ways to improve the comfort of their mattress. It's not uncommon for people to have problems with older mattresses that have seen better days. They become less comfortable over time and this leads to issues with comfort. A mattress pad can correct the problem and make it more comfortable.
However, keep in mind that mattress pads can only do so much. If a mattress has completely lost its support, a mattress pad won't be enough to correct the problem and you should instead consider a new mattress. It's also the case that mattress pads will rarely be necessary if you already have a new mattress like a Tempur-pedic mattress that's brand new condition and that offers total support and comfort.
If you still would prefer a mattress pad over a new mattress there are a few things you should look for. First of all, you should make sure that it's fitted so it's easy to use on your bed. It should also be waterproof and easy to clean. Most high-quality mattress pads will be machine washable, so make sure you check for that before making a purchase.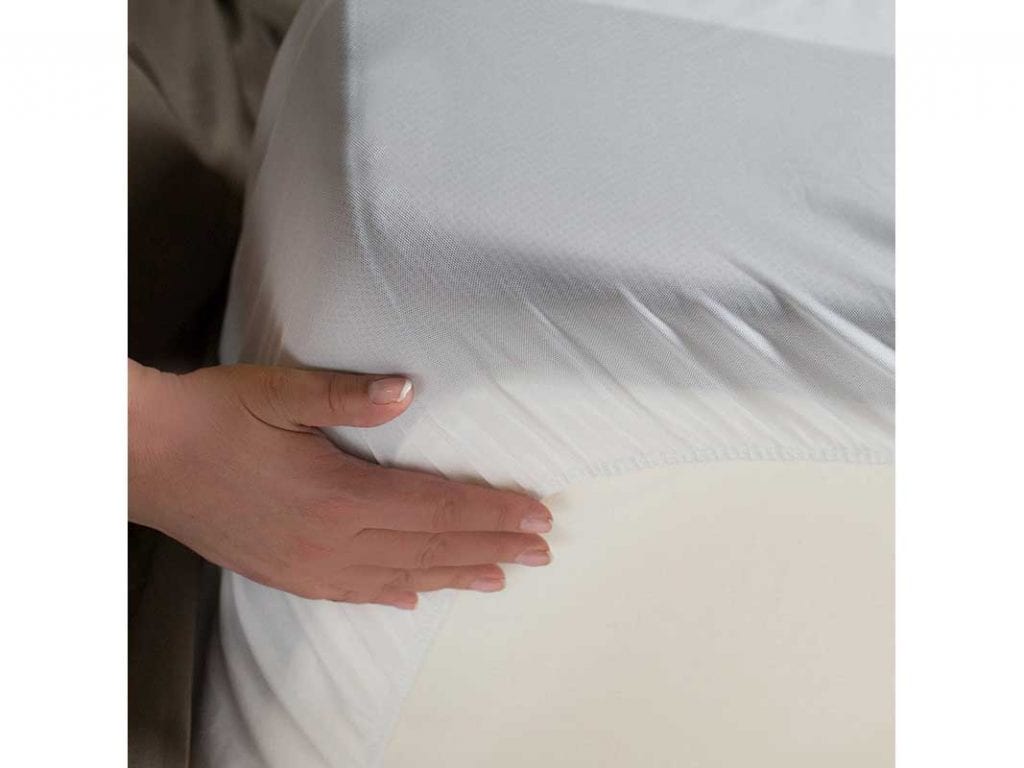 The main purpose of mattress covers is to ensure mattresses stay protected and can breathe well. This can be achieved without sacrifice because mattress covers don't have any impact on the comfort offered by the mattress. That means they won't make the mattress less comfortable. 
So, if you're looking to make your mattress more comfortable and supportive, you are looking for a mattress pad, not a mattress cover. But if you want to make sure that your mattress stays protected, a mattress cover might be just what you're looking for. Most importantly, they are known to increase the lifespan of a mattress, helping them to stay in shape and supportive for as long as possible.
They're very commonly used in the hospitality industry. Hotels like the fact that they keep the mattress supportive and consistently so for a long time. They also help to protect against bed bugs, which is obviously vital for hotels. It's something that homeowners will benefit from as well. It's as good a reason as any to start using a mattress cover/protector on your bed.
Another benefit about mattress covers is that they're good for people who have asthma and allergies. The allergens and mites that might be present on the surface of the mattress can't get through the surface of the mattress cover, making it easy to avoid those kinds of problems.
There are both fitted and zipper mattress covers available, and they usually come in polypropylene or vinyl. You can choose which is best suited to you depending on your needs. Vinyl covers are waterproof and fire retardant, so that's why many people choose those over polypropylene covers. Zippered covers offer more protection from potential problems such as bedbugs. Come into one of our stores to talk with our sleep experts who can help you determine what mattress protector is best suited for your needs.
Which is Right for You?
So, do you need a mattress cover or a mattress pad? Well, it all depends on your current mattress situation and what you're looking to achieve. The first thing that's clear is that you should try to make your decision based on which kind of mattress you currently have and how old it is. The age of your mattress is arguably what's most important here.
If you have an old mattress that you're trying to provide a temporary comfort fix for, you need to choose a mattress pad. They offer that extra layer of comfort and support that you're looking for. It's what they're designed for and it's what they do better than any of the alternative options on the market. They're inexpensive but effective in terms of the difference they can make. If you want have something more substantial it is best to consider getting a new mattress 
But if your mattress is newer and you want to make sure that all the great qualities it currently possesses are retained for as long as possible, you need to choose a mattress protector/cover. They offer unrivaled protection and preservation and that's what you need most of all when you've got new mattresses that you want to keep in good shape for as long as you possibly can.
We hope the information we have provided you give you more insight into what these different options offer. You should now be able to make an informed decision with regard to whether a mattress cover/protector or a mattress pad is best for your sleep needs. 
If you have more questions come into your nearest Best Mattress store where our sleep experts can help you improve your sleep