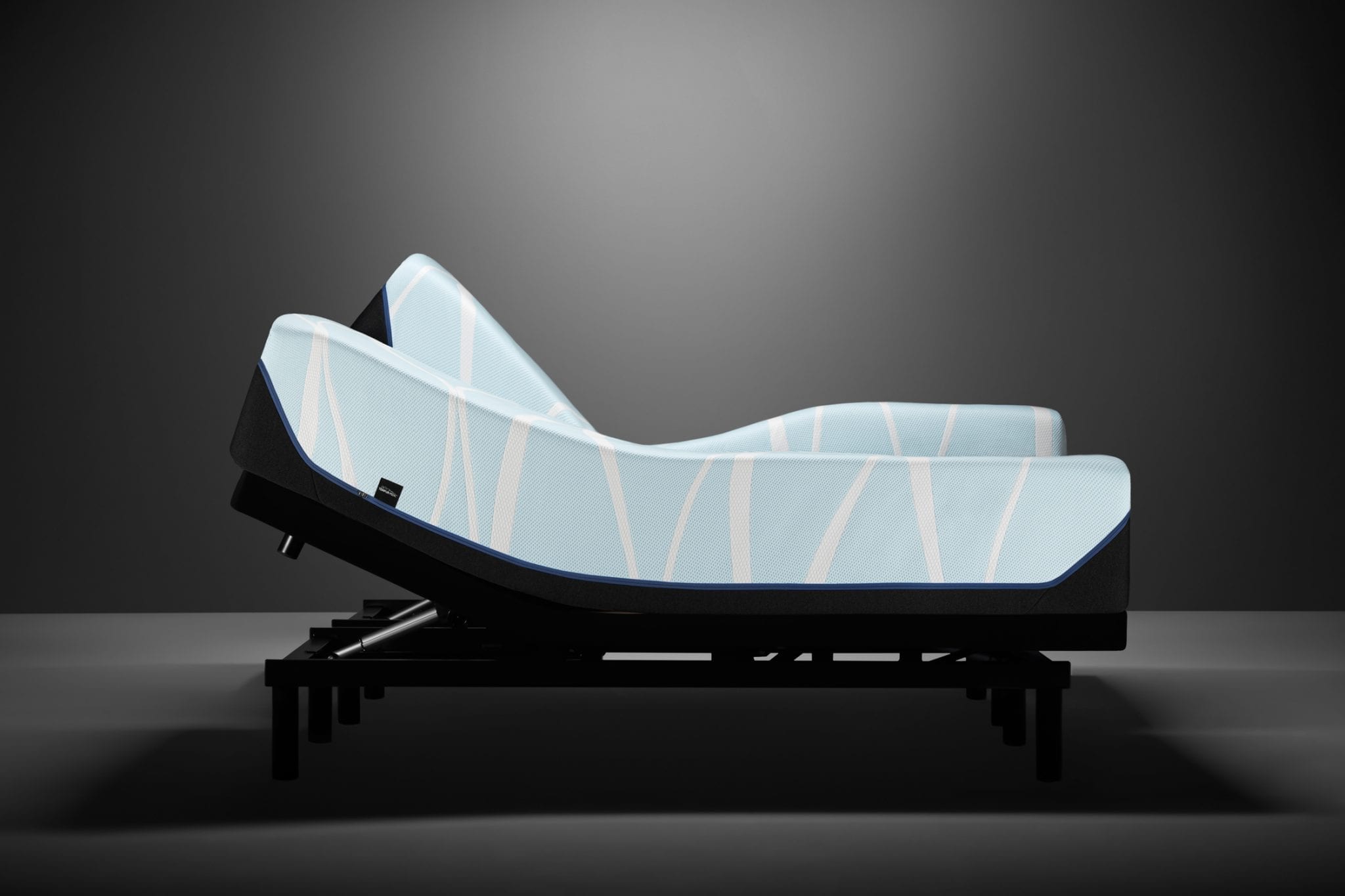 According to recent polls, about 11% of Americans report that they don't get a sufficient amount of sleep every night. This makes people drowsy and irritable, of course, but it also can weaken the immune system and lead to long-term health problems.
That's why it's important to get the right mattress and adjustable bed frame to keep you comfortable each night. Adjustable bed frames are the perfect option here since you can position them in the perfect way to support your frame and keep you comfortable. Read on to learn about some of the best options out there!
Serta Motion Essential Adjustable Base
Like all of our adjustable bed frames, the Serta Motion Essential comes in a variety of size options. Whether you have a twin XL or a divided king, this adjustable bed frame can be made to fit your mattress seamlessly and keep you comfortable all night.
You can also adjust the height of the bed frame with adjustable legs. This ensures that you can rest at your preferred height and settle into the perfect position.
In addition to raising and elevating both your head and feet, you can enjoy a massage with this adjustable bed frame. It offers a 3-speed head massage that you can use to wind down at the end of a long day or get pumped with as you wake up.
Unlike many massage frames, this base's vibrations are quiet and subtle so you don't need to worry about disturbing other members of your household. Plus, since the bed frame charges via USB port, you don't need to worry about it dying mid-massage!
EASE 3.0 Adjustable Base
Any adjustable bed frame has a plethora of benefits, but the EASE 3.0 offers the best of them. Made by Tempurpedic, this mattress is intended to hold your beloved pillow top, memory foam, or gel mattress without allowing it to sag.
The fact that this adjustable bed frame sits firmly allows you for relief from the back and neck pain that impacts so many Americans. Since you can adjust it to your preferred height, you can vary your position and ensure that your back doesn't become too used to one arrangement. It also molds perfectly to your spine no matter how you are sitting, which gives you lumbar support.
You also can sit higher up if you suffer from sleep apnea, snoring, or circulation issues during sleep. This ensures that you get the oxygen that you need for a good night's sleep and that you're comfortable all throughout the night.
Bed Tech Adjustable Base 3000
While both Serta Motion Essential and EASE bed frames are awesome, the Bed Tech Adjustable base kicks off discussion on our three favorite mattress frames that we have to offer.
Not only can you adjust the head and foot position of this base to your liking, but it has pre-set settings that have been proven to maximize both comfort and security. You can return the bedframe to its flat position at the touch of one button, but this is only the beginning.
If you plan to lounge in your bed and read, game, or watch TV, the 'lounge' setting might be right for you. However, some people prefer the 'TV' setting if they're looking at a screen on the other side of the room. There also is a 'zero-gravity' option for those that want to close their eyes and listen to music or simply be meditative and in the moment.
One of the greatest appeals of this bed base is that it's high-tech in multiple different ways. It has a built-in Bluetooth connection and under-bed LED lighting. You can control the bed from your Smartphone and use it to play music as well as rest.
Tempur-Ergo Extend Adjustable Base
Unlike the other adjustable bed frames on this list, the Temper-Ergo Extend allows you to save your favorite positions in your remote. With the click of a single button, you can access the specific positions that you are most comfortable in. You can store up to 4 preset positions and select from them whenever you like.
This is especially amazing when you consider that there are unlimited ergonomic positions that you can sit in with your Temper-Ergo bedframe. Your head can go anywhere up to 57° while your feet go anywhere up to 46°. This lets you choose the height and overall position that best suits your shape and size.
To access any of these positions, you simply need to grab your Tempur wireless LCD remote and punch the settings buttons. It's easy to use and gives you a completely stress-free relaxation experience.
When it comes to relaxation, you can also use the 2 unique massage settings offered by this adjustable bed frame. Sit back, relax, and enjoy the vibrations!
Beautyrest Black Luxury Adjustable Base
The Beautyrest Black Luxury adjustable base is amazing for many reasons. One of the best, however, is that it's 100% designed to be connected with your Smart Home devices.
All you need to do is ask Alexa or your Google Home device to raise or lower your head or turn on your dual-timed massager. You don't need to ever be frustrated because you've misplaced the remote again!
This adjustable bed frame is also completely compatible with a headboard and includes brackets. You can use these brackets to attach the mattress to your headboard for a more comfortable and stylish experience.
Get Better Sleep Today
Now that you know about some of the best adjustable bed frames on the market, it's time to choose one for yourself.
Browse our shop to find more details on all of these varieties and many more. Here, you're sure to find something that fits your needs no matter what mattress brand or size you use, so why wait? Get the perfect night's sleep ASAP!