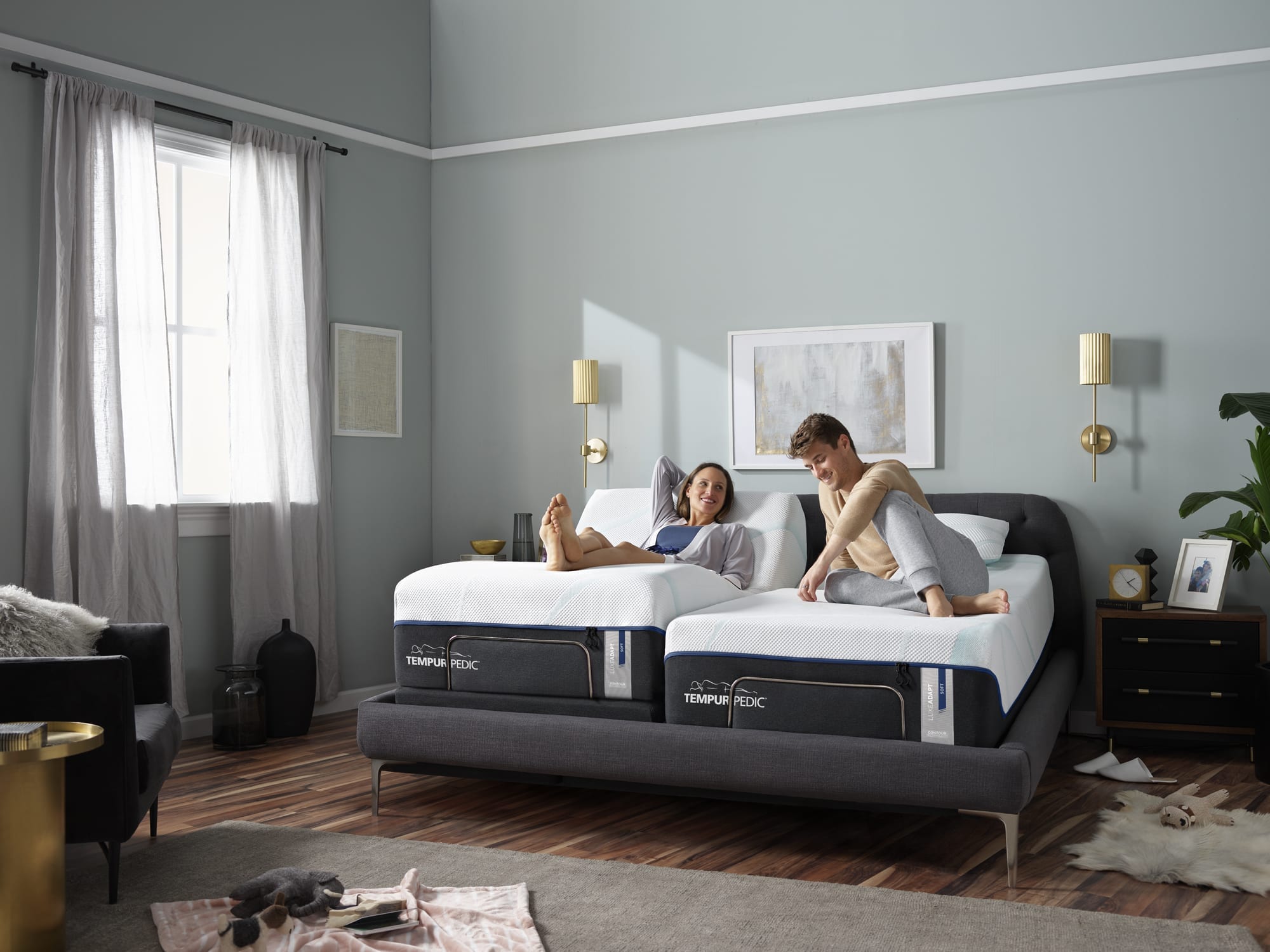 Find A Tempurpedic Store In Las Vegas
Buying a mattress is one of the most important things that you do in your life. Quality bedding is the foundation on which you can build good sleep and provide your body with the rest it needs to perform during the day. The better your rest, the more likely you are to succeed in life – and enjoy it too!
If you live in Las Vegas, however, it can be a challenge to find stores that sell quality mattresses that fit the bill. Many outlets still rely on selling products with outdated technology that doesn't provide the comfort you need at night.
Over the years, we have seen considerable advances in mattress technology. Tempurpedic – one of the leading companies in the space – now offers a range of products packed with features designed to keep you comfortable and encourage deep sleep. The firm's hybrid mattresses, for instance, come with space-age memory foam technology to provide comfort and support, especially when sleeping next to a partner. The product also offers the Cool-to-Touch feature made possible by a particular type of fabric that allows air to circulate, even when under pressure.
Best Mattress is a mattress retailer that sells Tempurpedic products across a variety of stores in Las Vegas. Currently, there are fourteen centers in the city, allowing residents to find incredible mattresses at affordable prices.
Best Mattress is a company with a difference. The firm specializes in matching customers to high-quality Tempurpedic mattresses. The aim is to provide them with the comfort that they need to get a great night's sleep, feel well-rested, and face the challenges of the day ahead.
Best Mattress operates an incredible fourteen locations in Las Vegas, thanks to the popularity of its products. The firm prides itself on the highest level of customer care, ensuring that each person gets a mattress that suits their specific needs, whether they're a light sleeper, heavy sleep, or somebody who finds it challenging to regulate temperature at night.
Best Mattress operates stores at the following Las Vegas locations:
Experienced manager Shawn heads best Mattress's Henderson location on Warm Springs Road. He specializes in consulting on Tempur-pedic as well as Beautyrest and Serta brands.
The Stephanie Street location in Henderson is run by manager Sue who focuses on helping customers find the ideal products for their needs. She and her sales team consult with customers on a broad range of mattress products, including Tempurpedic.
Melissa leads the Green Valley outlet for Best Mattress, providing expert knowledge on Tempur-pedic, Simmons, and Five-Star.
Anthem's manager is Steve Cull. Over the years, the location has built up its team and now provides all customers with professional mattress purchasing assistance, no matter what their circumstances.
Silver Binongial heads up the Best Mattress N Nellis Boulevard store in the northeast area of the city. Not only does he and his staff answer questions in-store, but you can also contact them via social media too.
Summerlin's store manager is Darrick Gathright. His focus is on ensuring that people find the very best mattresses for their situation. He specializes in Tempur-pedic and a variety of other leading brands.
Best Mattress's Tropical Parkway Location in Centennial Hills, Las Vegas, provides all the bedding options and accessories you could imagine. The store manager Kevin Simons has more than seven years of experience at the location and more than ten years in the mattress industry.
Kris is the manager at Best Mattress's West Craig Road location in North Las Vegas. His goal is not only to find customers the best mattress for their needs but also to bring them a great deal too!
Customers can find the first of Best Mattresses' Northwest locations in Las Vegas situated on North Rainbow Boulevard. The store is headed up by manager Shona who is an expert in all things mattress-related, including Tempur-Pedic products.
The second Northwest location is the home of Troy Underwood, a manager with vast experience of providing excellent service to customers. He consults on brands including Tempur-pedic, Simmons, Five-Star, and Serta.
The first of Best Mattress's Southwest Las Vegas locations customers can find on Blue Diamond Road. Manager John who oversees the outlet is caring and hardworking. He specializes in mattresses that help people get the deep sleep that they need, including Tempur-pedic.
The other Southwest location is at S Fort Apache and offers a selection of mattresses to suit every style of sleep. Customers can get in touch with the store on its Facebook and Twitter pages.
Best Mattress also offers what it calls "liquidation centers" – places customers on a budget can go to find a bargain. Customers can find the first of these on S Rainbow Road under the management of Russ Knabe. He regularly consults with customers via email about the type of products that they need and what they have in stock.
Customers can find the second of the firm's liquidation centers in Las Vegas on E Craig Road. Stuart manages the store and takes a friendly approach to help customers find the products that they need.
Best Mattress has more than a dozen locations (and counting) in Las Vegas to make life more convenient for its customers. People can either travel to their local store or head on down to the two liquidation centers for a bargain.  We look forward to helping you get the best sleep of your life!