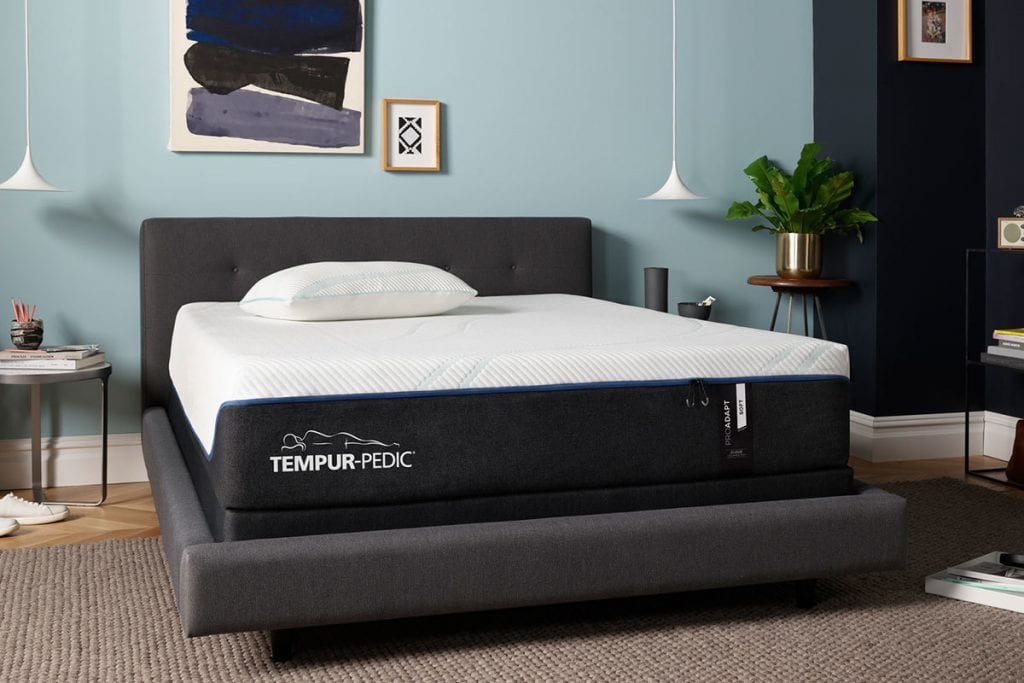 You spend around half of your life resting and recovering in your bed. Walking around in uncomfortable shoes all day wouldn't be something you choose to do, so why would you opt for a less-than-perfect mattress?
It is so important to find a mattress that sculpts your body shape and gives you the support you need while you sleep.
Luckily Best Mattress, a  Tempur-Pedic store in St. George, has a whole range of mattresses to suit your needs. Our specialist team has a vast amount of knowledge about mattresses, so we can assist you.
Check out the following advantages of choosing the new TEMPUR-ProAdapt® mattress from Tempur-Pedic as your new sleeping companion.
More About Tempur-Pedic Mattresses
Tempur-Pedic is a front-runner worldwide as an ever-adapting company that strives to provide the best possible mattresses. Their technology is designed for and tested by real people who have sleeping troubles. Tempur-Pedic knows that every single person's body is different so they aim to provide mattresses that adapt to suit your needs and comfort levels. Good quality sleep is only achieved if you have the right mattress. Choose this groundbreaking technology to support your sleep.
ProAdapt Mattress
There are a variety of different foam mattress options available and we want to make your decision easier. The Tempur-Pedic Pro Adapt mattress can offer so much more than your regular foam mattress. Here are just a few of the differences you will notice when you invest in a ProAdapt mattress from Tempur-Pedic in St. George.
Quicker Comfort – This mattress will help you get comfortable more quickly as the memory foam technology absorbs your body weight and distributes it evenly. This type of pressure point relief is very comforting for those with back, shoulder, and neck challenges.
Deeper Sleep – When you are sharing a bed with your partner it can be tricky to stay comfortable all night. With Tempur-Pedic's motion transfer technology, you won't be disturbed by your other half as they move in the night.
Cooler Environment – The ProAdapt foam mattress, from our St. George Tempur-Pedic mattress store, has an innovative cool-to-touch mattress cover that transfers heat away from the body. If you often wake up too warm in the night, this will be your saving grace.
Visit A St. George Best Mattress Store Today!
So visit our St. George mattress store right now and we will help you find a suitable mattress for you. Best Mattress is the perfect choice due to our expertise and knowledge about mattresses. Your body deserves to be safe, comfortable, and well-rested at night. Find a mattress that suits your needs and complements your unique shape.
If you are looking for an innovative mattress that isn't too hard or too soft, this is certainly the choice for you. The new ProAdapt mattress from Tempur-Pedic is a firm favorite amongst our customers, so why not see for yourself what the fuss is all about?