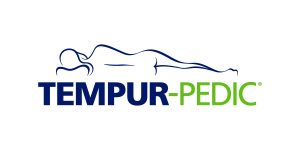 Best Mattress is a large reseller of Tempur-Pedic™ mattresses in St. George, Utah.  We have been locally owned and operated since 1994, offering our customers decades of experience to help them find a restful night's sleep.
We sell some of the leading mattress brands such as Tempur-Pedic™, Beautyrest®, Serta®, and more to our customers in Las Vegas, Mesquite, and now St. George, Utah.
We seek to provide the best mattresses to our customers so that they can enjoy more restful nights.
Thank You Customers
We thank you (our customers) for the huge success we have had in Las Vegas and Mesquite, NV. It is due to your patronage that we are able to expand into St. George, Utah, to provide more mattresses to more people. We are committed to helping people achieve an optimal night's rest. That is why we offer quality customer service to ensure you are completely satisfied with your new mattress.
Tempur-Pedic Mattresses are One of a Kind
Tempur-Pedic™ mattresses are truly one of a kind. They offer unique contouring to support your back while sleeping. This contouring relieves pressure points, helping you achieve optimal alignment, and even absorbing motion (so that you can barely feel your partner's movements in your sleep). With each toss and turn, your Tempur-Pedic™ mattress springs back into place, making every turn feel like you're rolling onto a new mattress. So come in and try out a Tempur-Pedic™ mattress today!
Visit Our Tempur-Pedic Stores
Every one of our stores carries our full Tempur-Pedic™ selection, including our St. George, Utah, stores.  There is something out there for every sleeper. Whether you like firm mattresses, soft mattresses, or something in between, Best Mattress has something for you.
If you're looking for a Tempur-Pedic™ in St George, Utah, visit one of our locations today!  You can test each mattress for yourself until you find a perfect match. Don't hesitate to visit one of our two St. George, Utah, locations and take home your Tempur-Pedic™ mattress today!